American Double Returns to Westmont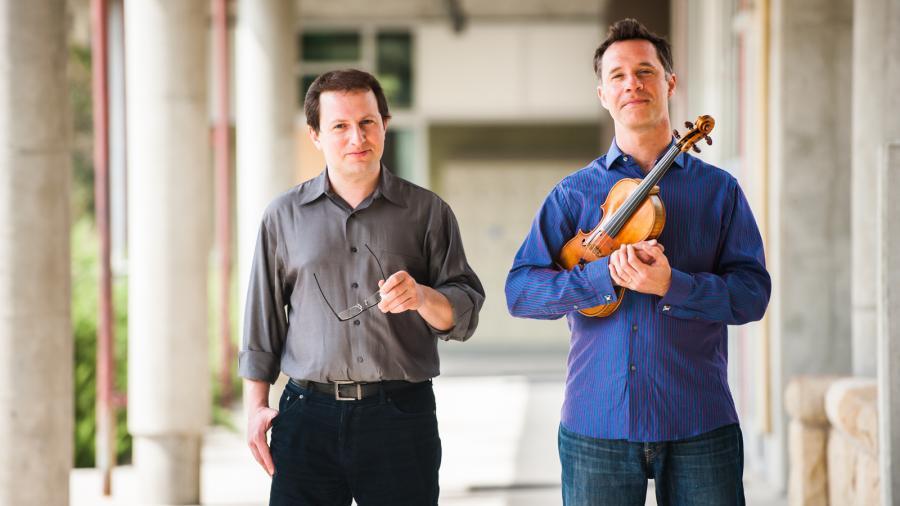 Violinist Philip Ficsor, who served on Westmont's music faculty from 2006-13, returns to college for a recital with American Double, a violin-piano duo consisting of Ficsor and pianist Constantine Finehouse, on Sunday, Nov. 5, at 3 p.m. in Deane Chapel. The concert, featuring American masterworks for violin and piano by John Corigliano and Daniel Gee '13, Westmont director of choral activities, is free and open to the public.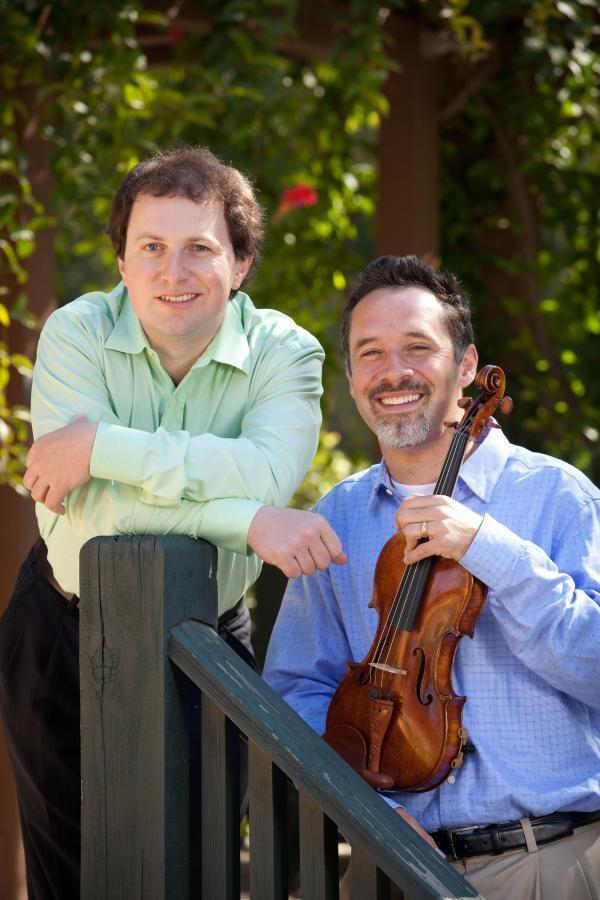 The performance features Schubert's Sonata in A major, D 574, known as "The Duo," Gee's "Frontier Jubilee," and Corigliano's "Violin Sonata."
Having focused primarily on the works of Pulitzer Prize-winning composer William Bolcom's works for violin and piano, Ficsor and Finehouse are excited to perform what is one of the most exciting works for violin and piano by American composer Corigliano. "He was a mere 25 years old when this work was premiered in 1964 and it remains one of the most emotionally engaging works of the second half of the 20th century," Ficsor says.
Ficsor was a faculty member at Westmont when Gee was a student. "Daniel was always very talented as a composer and a cellist," Ficsor says, "and this work shows him realizing his full potential. The work has wonderful contrasts and an open, welcoming harmonic palette that is certain to enhance this program."
American Double, which recorded Bolcom's complete works for violin and piano in 2007, was founded more than two decades ago by Ficsor and Finehouse, two Yale graduates with a vision of enriching their performances with works by American composers.