Celebrating the Outstanding Graduates of 2023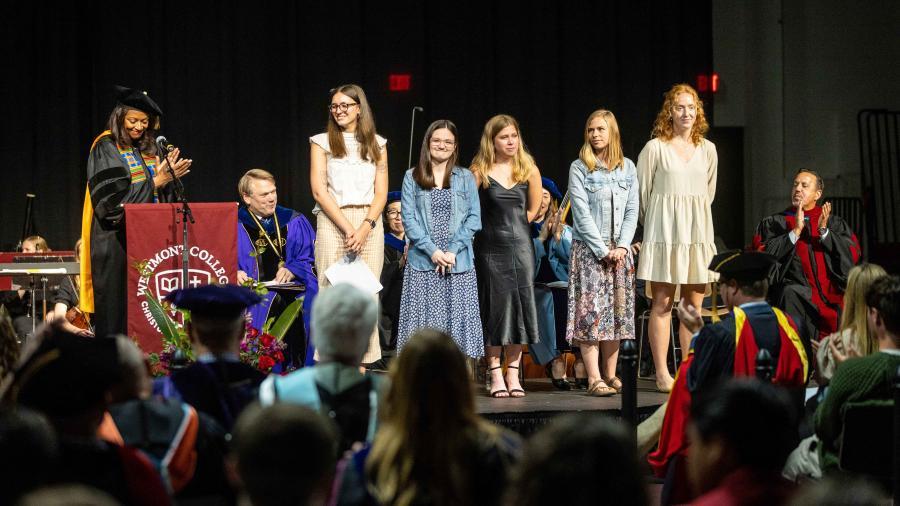 Each year before Commencement, Westmont's annual Academic Awards Celebration reminds us of the joy of accomplishment and the opportunity we have to excel and fulfil the full range of gifts and abilities God has given us.
"In the ancient world, as in now, excellence speaks to those who persevere, have faced adversity and have risen above every challenge to cultivate the gifts God has given you," President Gayle D. Beebe said. "This is an opportunity to honor those who have worked hard and done so well and to elevate a value before our community."
Each department chair announced their Outstanding Graduate Award winners in convocation on April 24 in Murchison Gym.
Here are the Outstanding Senior Award Winners:
ART
Annika Britton's presence in the Art Department is characterized by a genuine curiosity about the beauty of others and her surroundings. Her textile sculptures overwhelm with sensory delight and vibrate with joy and discovery. She is tenacious in her studio work, reworking her art pieces to capture the clearest version of her vision possible.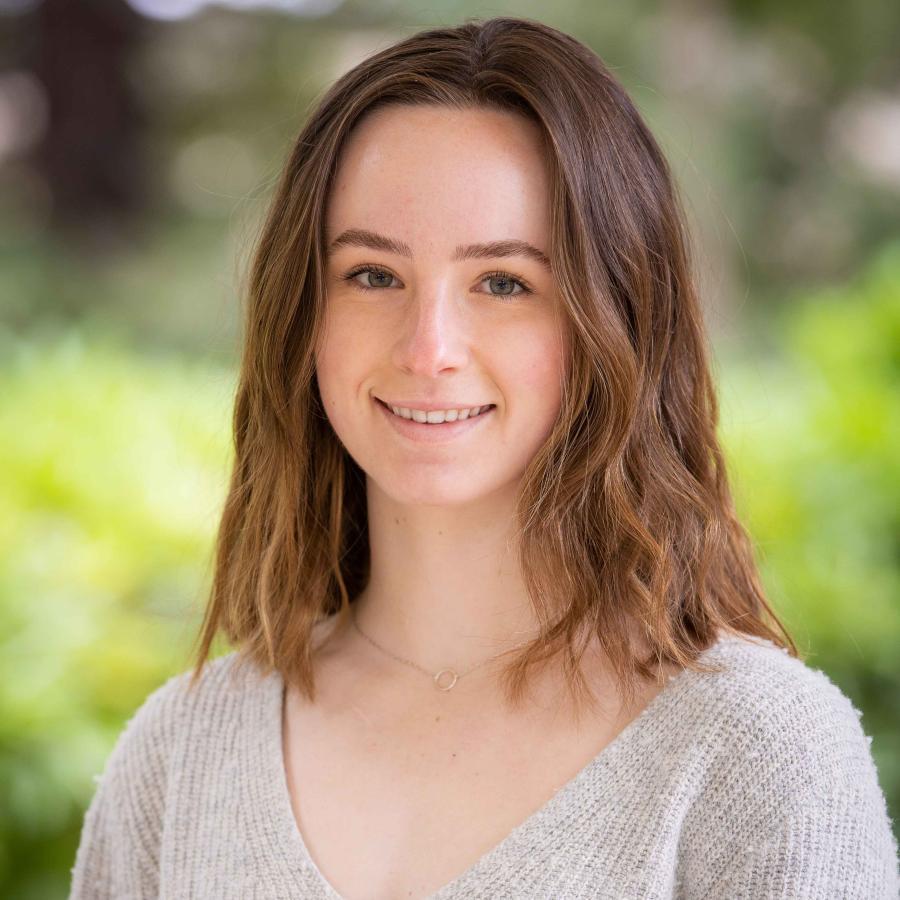 ART
Ashley Rosenbaum's love of the outdoors feeds her creative artmaking and her art reflects her intimate awareness of her surroundings. She gives the same attention and rigorous practice to climbing a rock cliff as she does to painting watercolors of the grooves and contours of a mountain landscape. Ashley possesses an impressive work ethic and is always prepared for class.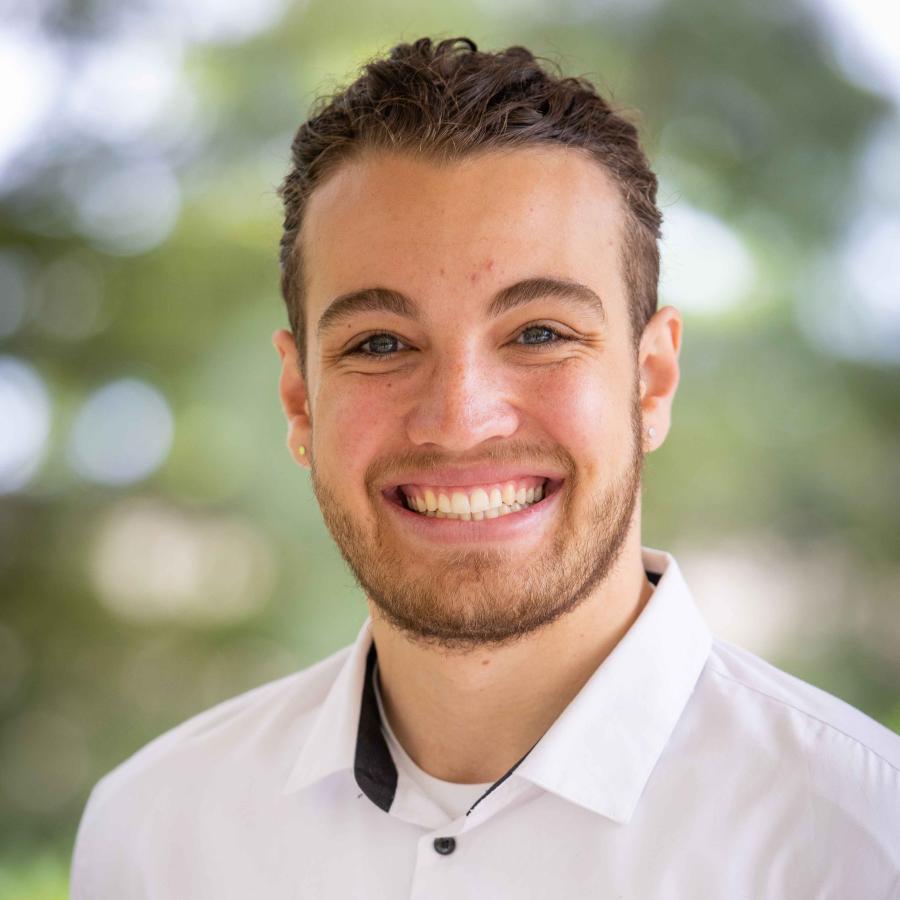 BIOLOGY
Theo Patterson is a student that engages just about every topic with ease and energy. Whether it's ecological theory, taxonomic diversity, or experimental design, he approaches the material in all of his classes with astute intellectual curiosity, frankness, delight and laughter that are infectious to all around him, peers and professors alike.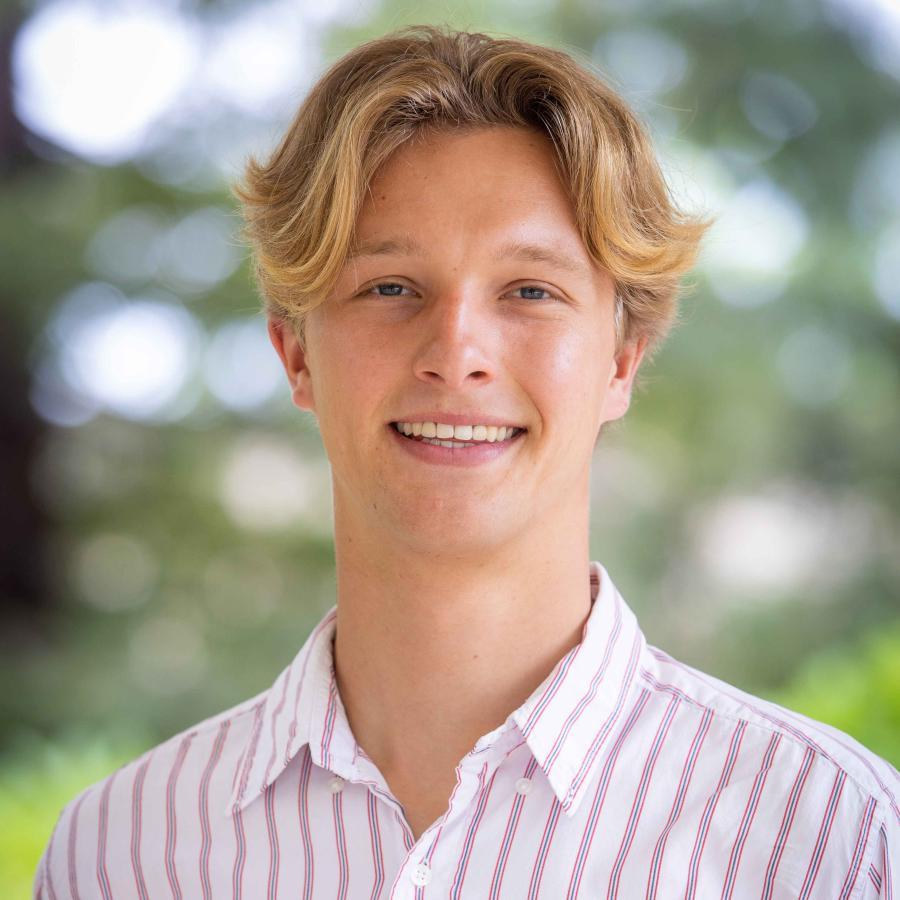 CHEMISTRY
Will Grubbs embodies the intellectual curiosity and drive to learn inherent in the best scientists and scholars. Never content with mere superficial knowledge, his questions lead the class to greater depths of understanding and delight professors with his outside-the-box connections and deep insight. He has shared this insight in service to the chemistry department as a TA in organic and physical chemistry and he also conducted research in inorganic synthesis.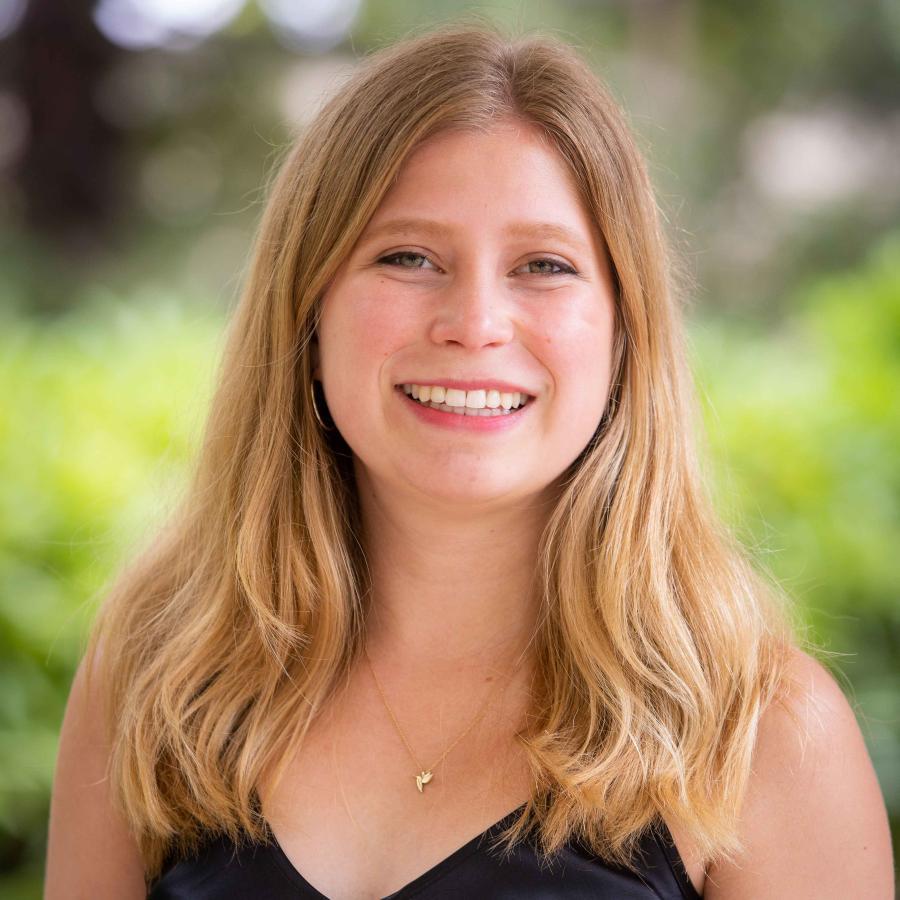 CHEMISTRY
Alison Thomas is a voracious learner, an adept laboratory chemist and a capable teacher. In class, Alison consumes knowledge to make great leaps forward in understanding. Her questions drive class discussions in novel and interesting directions, going beyond "what?" and into "why?" and "what if?". She brought this questioning nature into research, ultimately spending a year researching organic synthesis.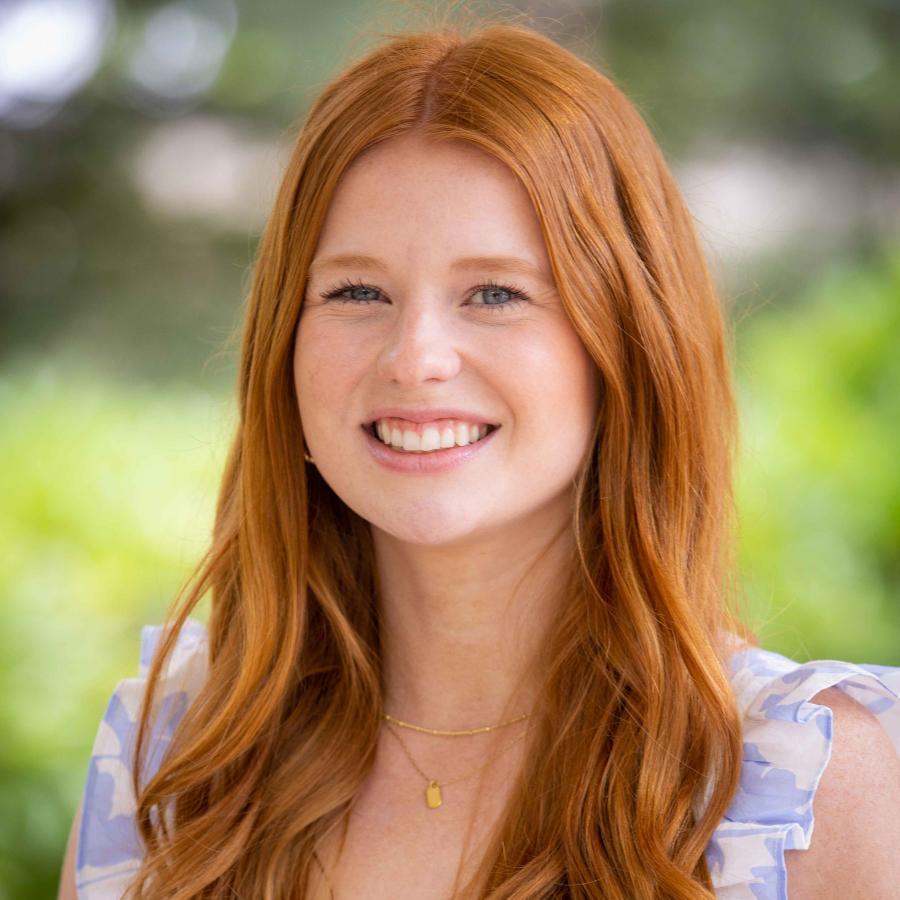 COMMUNICATION STUDIES
Hannah Landrigan embodies intelligence, winsomeness, hard work, dedication, and good cheer. She conveys ideas with ease, making complex concepts easy to understand. Her intelligence is not just limited to academics, but extends to her interpersonal skills, where she excels at building strong and meaningful relationships. Though she sits at the top of every class she is in, Hannah never acts as if some task or question is beneath her.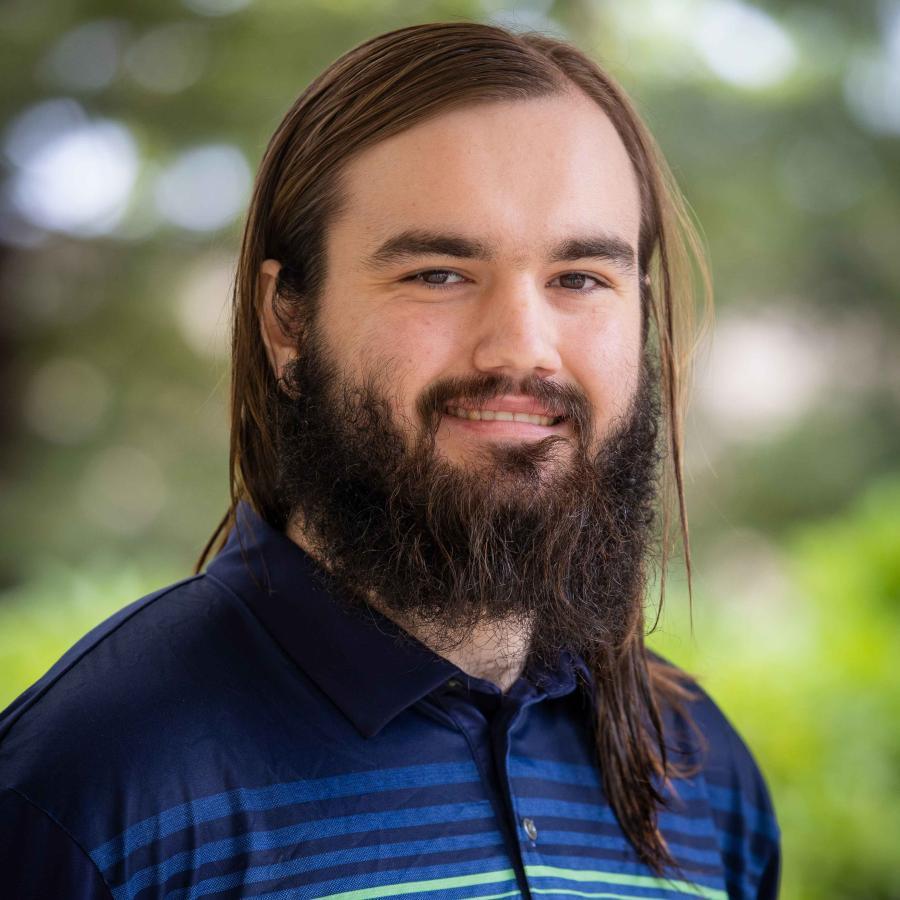 COMPUTER SCIENCE
Josh Cross is an outstanding member of the Westmont community and an individual of remarkable talent, intelligence, and dedication. He consistently demonstrates resilience and resolve in his computer science coursework in the face of an ever changing technical landscape. His work as a teacher's assistant for several semesters has been critical to our community of learners.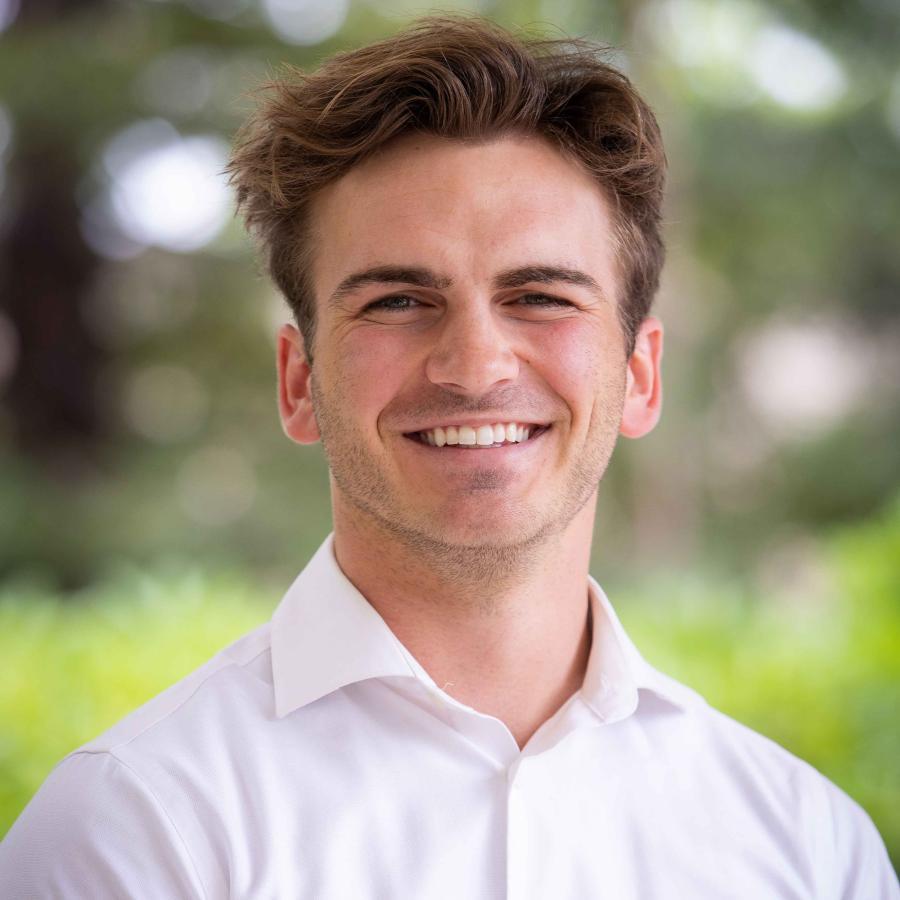 DATA ANALYTICS
Josh Fitzgerald is an accomplished student and has diverse professional experience in data analytics and product development. He has consistently demonstrated his exceptional skills and knowledge in various fields, including data wrangling, qualitative research, product analysis, and development. His experience as a Salesforce developer and analyst at CATlab highlights his expertise in building and developing digital solutions and working and building community.
ECONOMICS & BUSINESS
Alison Thomas is relentless in her drive to learn. She brings discipline and a resolute intellectual curiosity to every task. Watching her work is joyful and inspiring. Alison quickly grasps the features and implications of economic models in applying economic concepts to current issues, both domestic and global. Her writing is deliberative, careful, and creative.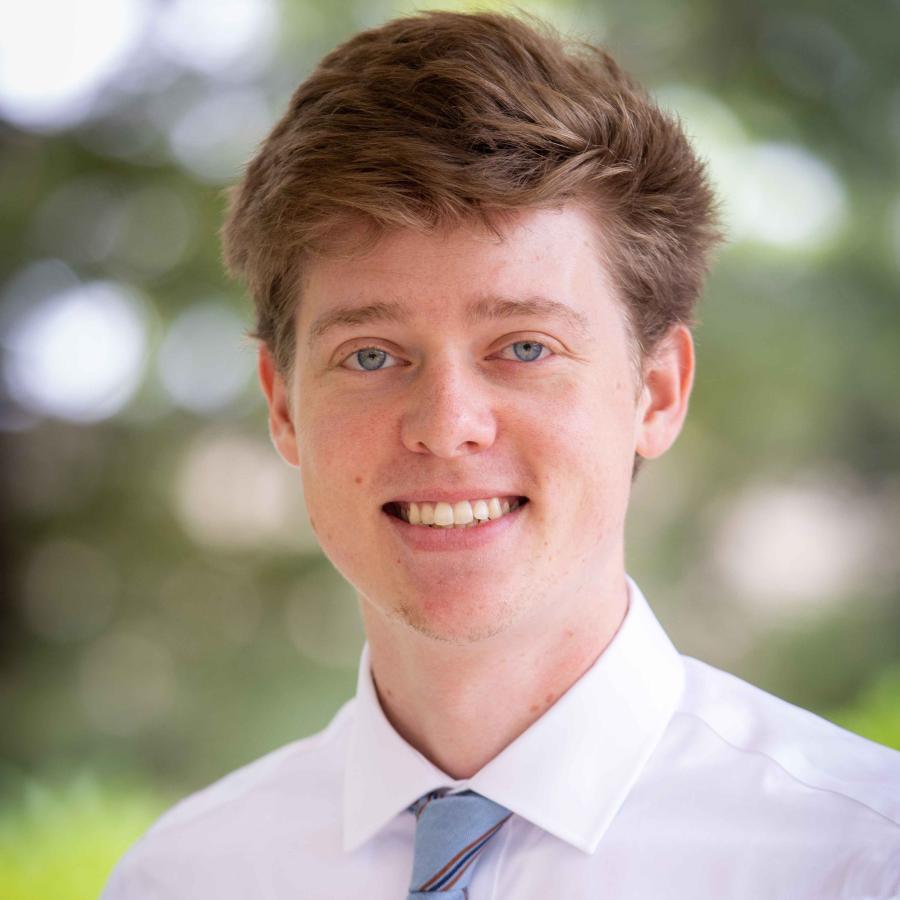 ENGINEERING
Jared Lush has demonstrated exceptional qualities throughout his academic journey that have made him a standout among his peers. His creativity is unparalleled, and he has consistently demonstrated an ability to think outside the box and develop innovative solutions to complex engineering problems. Jared's practical vision is impressive, connecting theory with engineering application. Jared has shown a strong passion for helping people through engineering skills and has led numerous engineering design teams.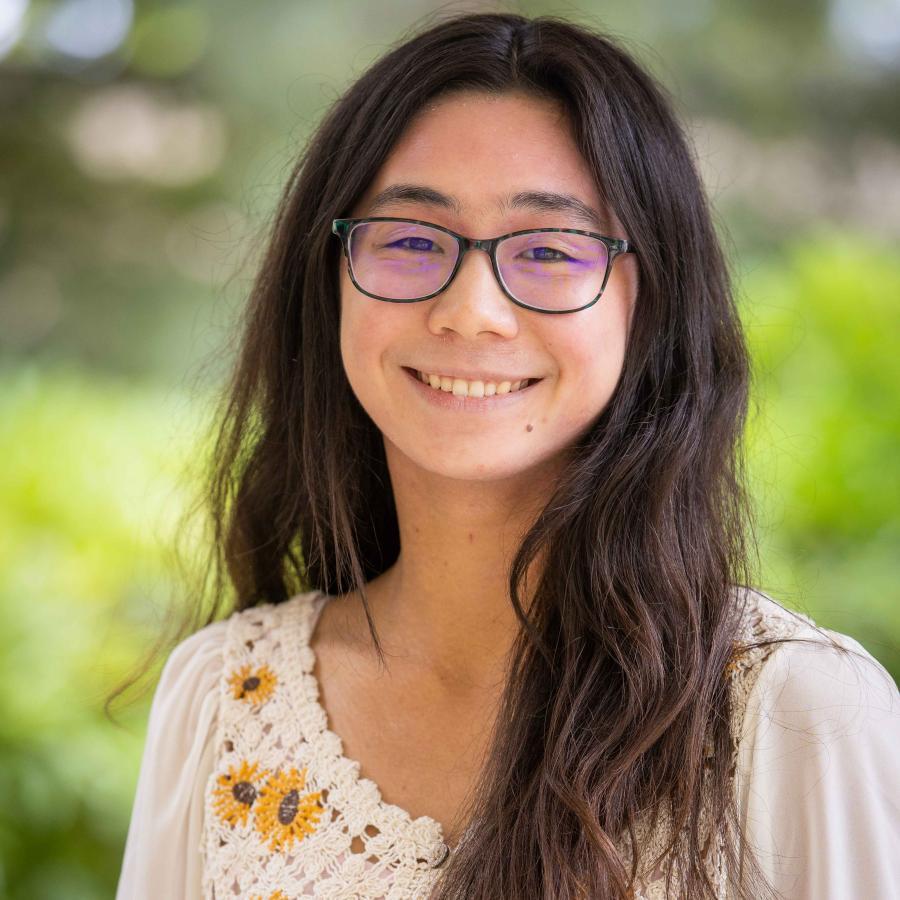 ENGLISH
Kristiana Phillips is a gifted reader and writer. Beyond her academic work, she has been collaborating with Eben Drost as a student liturgist creating the non-musical elements of worship in chapels this year: writing prayers, poems, meditations, and organizing scripture readings and recitations. When Kristiana writes literature, she crafts all kinds of poetic styles: sonnets, free verse, form poems, even acrostics.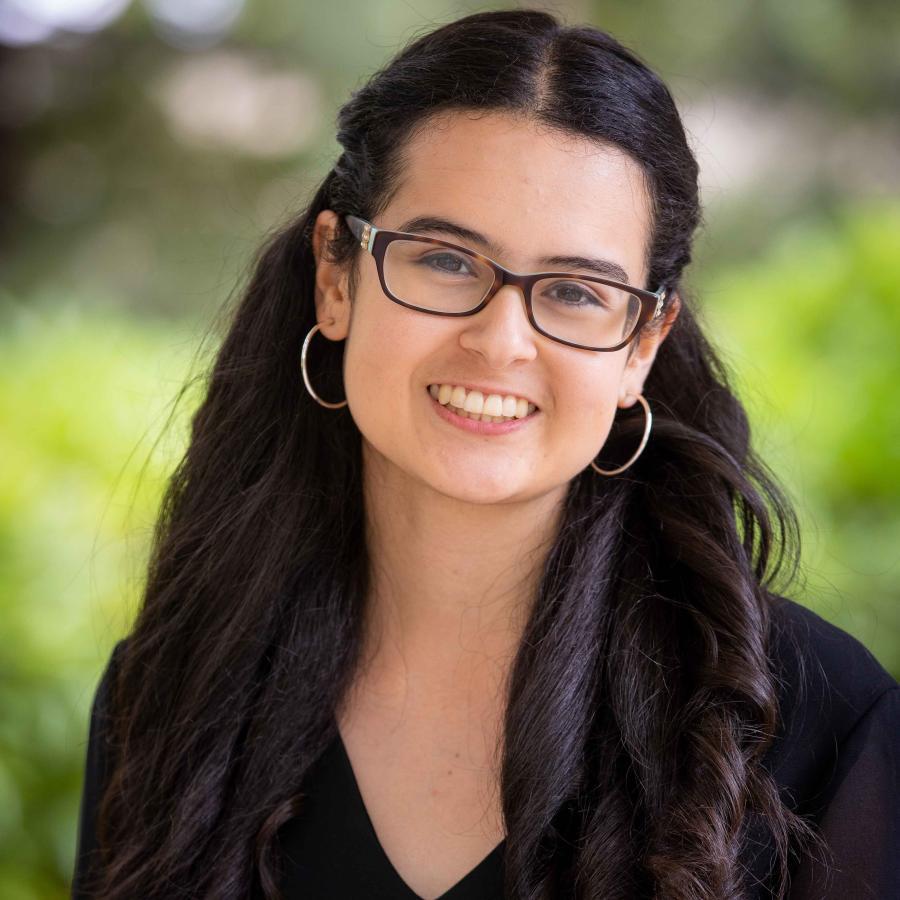 HISTORY
Carissa Corrigan and her work are music to every professor's ears. Always present and prepared, she brings quiet but infectious joy to every classroom she joins. She marched triumphantly through the history major and regularly found ways to integrate it with her other major, Music Education. A highlight was a paper on the Beatles.
HISTORY
Chloe White arrived at Westmont with self-confidence and ambition. She decided early on to double-major, and history was lucky enough to be one of the two (philosophy being the other). Even that was not enough: she worked hard on her French, and won the Etienne Gros Prize for Academic Excellence in Literature from the Institute of American Univerities in Southern France.
KINESIOLOGY
Mercy Milliken is an exceptional student with a multitude of interests. She has an incredible thirst for knowledge, but with a deeper desire to find ways to materially and systematically manifest the love of Christ to all. Throughout her time at Westmont, Mercy has invested deeply in the department and Westmont, from being a teaching assistant in Anatomy, a research assistant over the summer, an intern for Kingdom Causes Institute, to being a co-leader of the Global and International Student Association.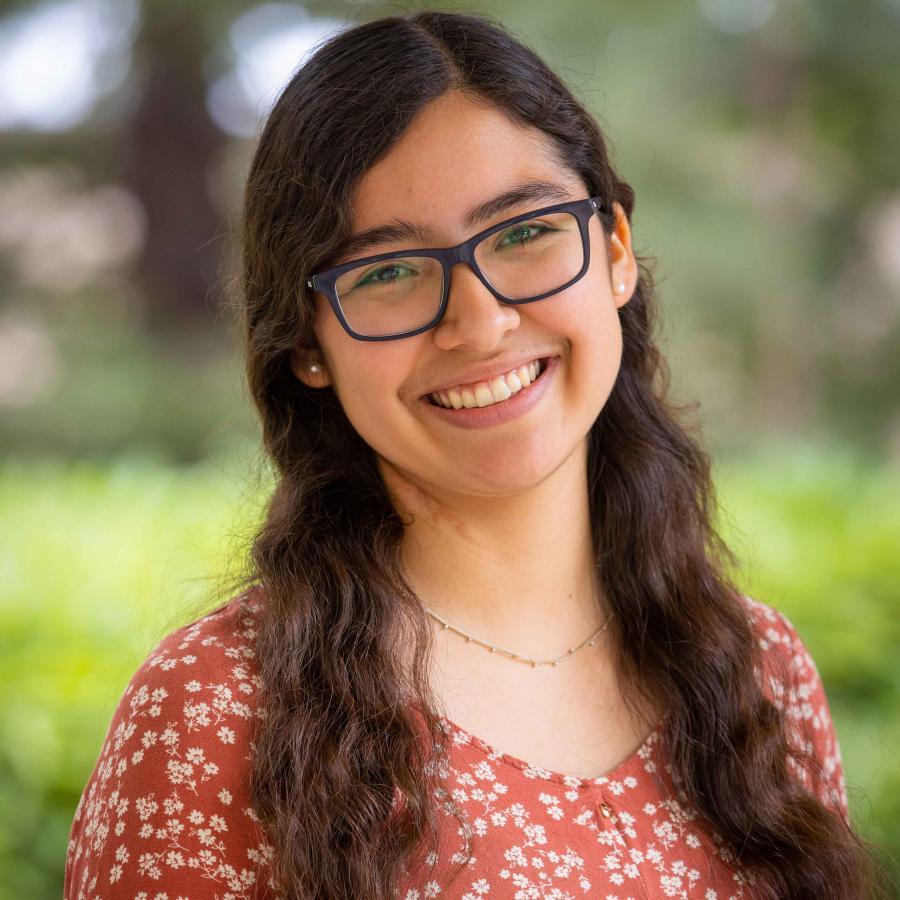 LIBERAL STUDIES
Kelly Vivanco is an inquisitive and compassionate student who embodies the liberal arts well. In the classroom, she listens intently and asks thoughtful questions. She is reflective––her insights into literature–– and the human condition–– enrich every class. In her time at Westmont, Kelly facilitated bringing two ideologically divergent Westmont campus clubs together for joint conversation and mutual understanding––just one of the tangible ways she has manifested a commitment to the greater good of the community.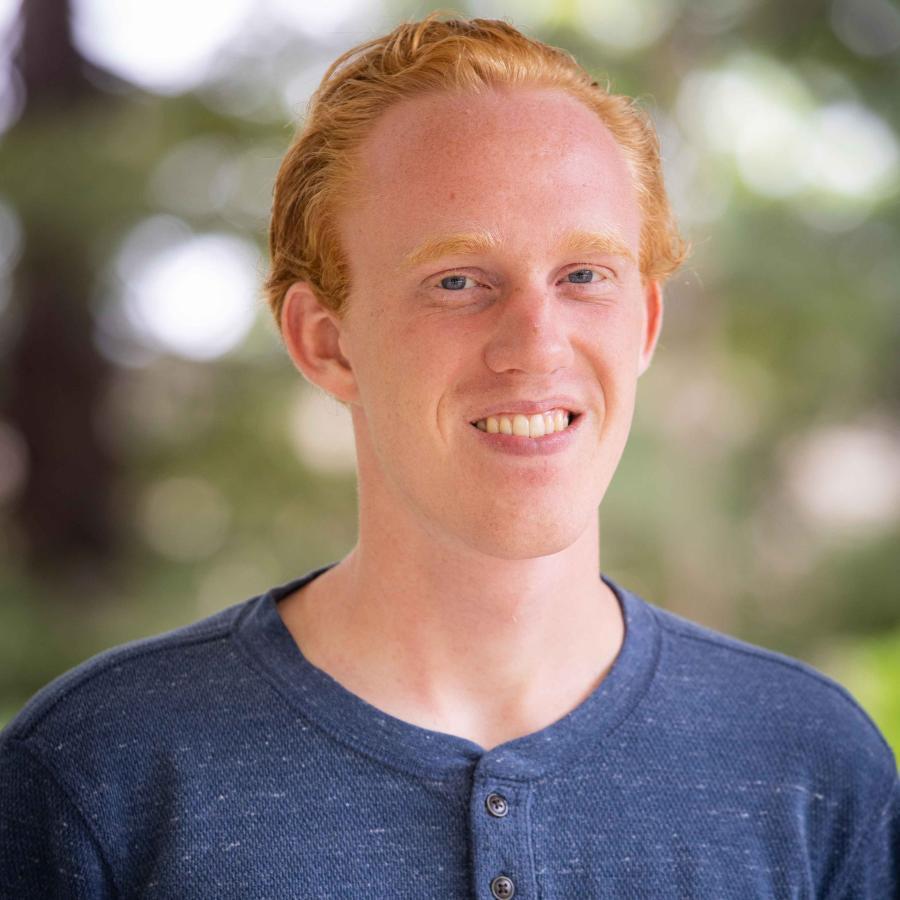 MATHEMATICS
Isaac Jessop is a joy to have in the mathematics department. He is meticulous and thoughtful about everything he approaches, and he produces excellent work without exception. Over his time at Westmont, Isaac has shown exceptional growth in his mathematical communication and problem-solving skills; his presentations are expertly designed, and there are few problems which are able to withstand Isaac's analytical prowess.
MODERN LANGUAGES
True to her name, Mercy Milliken embodies compassion. A pre-med kinesiology and Spanish double-major, Mercy's excellence and influence extend far beyond the walls of the classroom or laboratory: whether interning at Kingdom Causes in Santa Barbara or the Hospital General de Querétaro; serving on Potter's Clay or WCSA; or co-leading the Global and International Student Association, Mercy's compassionate heart and drive for justice are evident to all.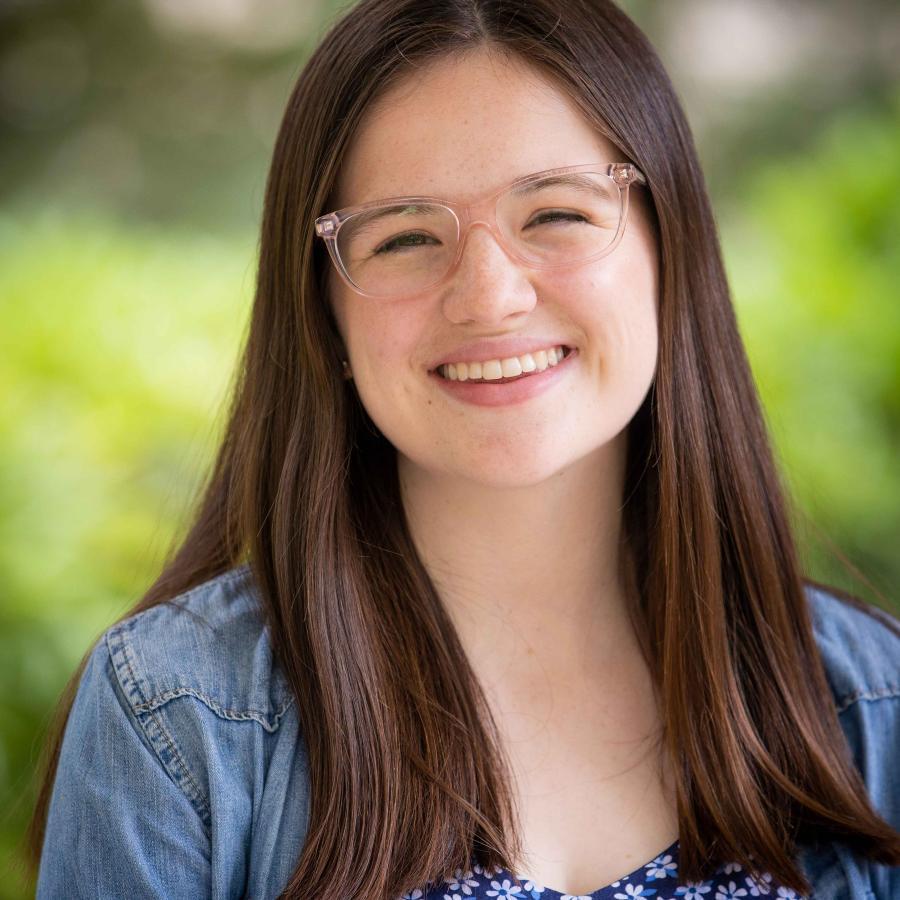 MUSIC
It is no accident that Emma Mitchell has a 4.0 GPA. Emma's successes evince extraordinary levels of self-discipline, industry, and organization. She is completing a large Music Education major and a religious studies minor, is serving in the Westmont Chapel band, and founded and leads Westmont's White Students for Racial Justice.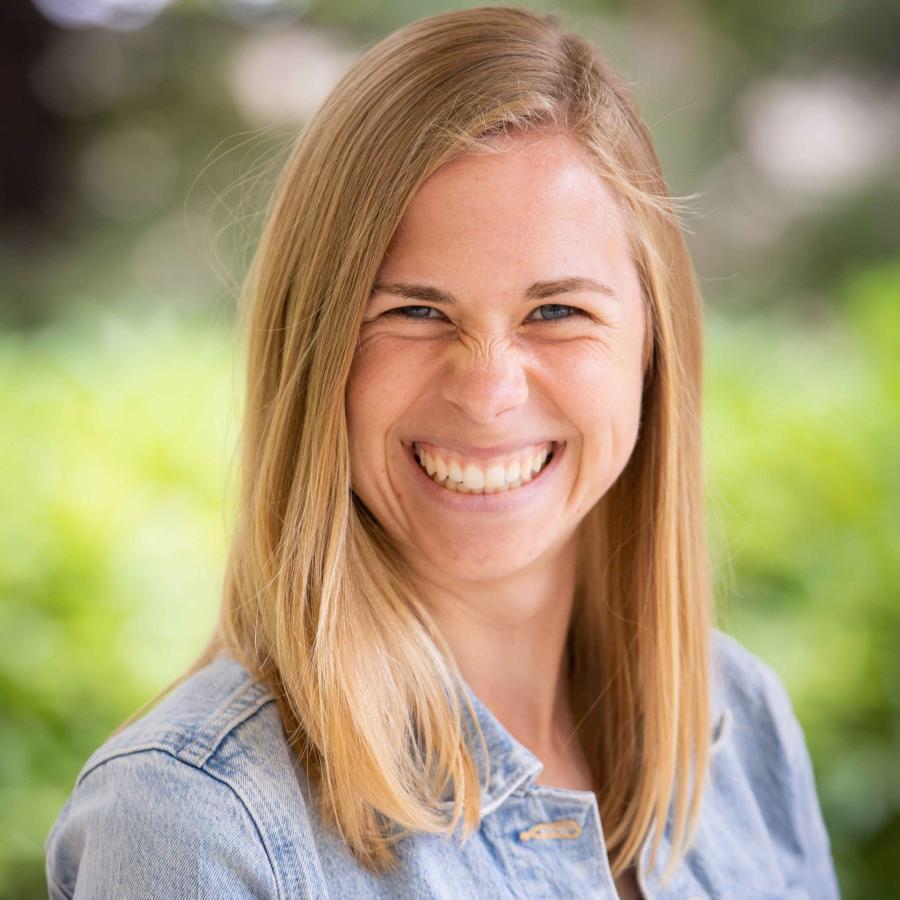 PHILOSOPHY
In a perfect world, every philosophy or religious studies class would have its Maddy Simonsen. Maddy is always completely prepared for class, and she has always worked hard to master the assigned material. She reads carefully and thoroughly in order to acquire a strong understanding of difficult philosophical texts. Maddy is a self-motivated and responsible learner who pursues knowledge of the truth in humility.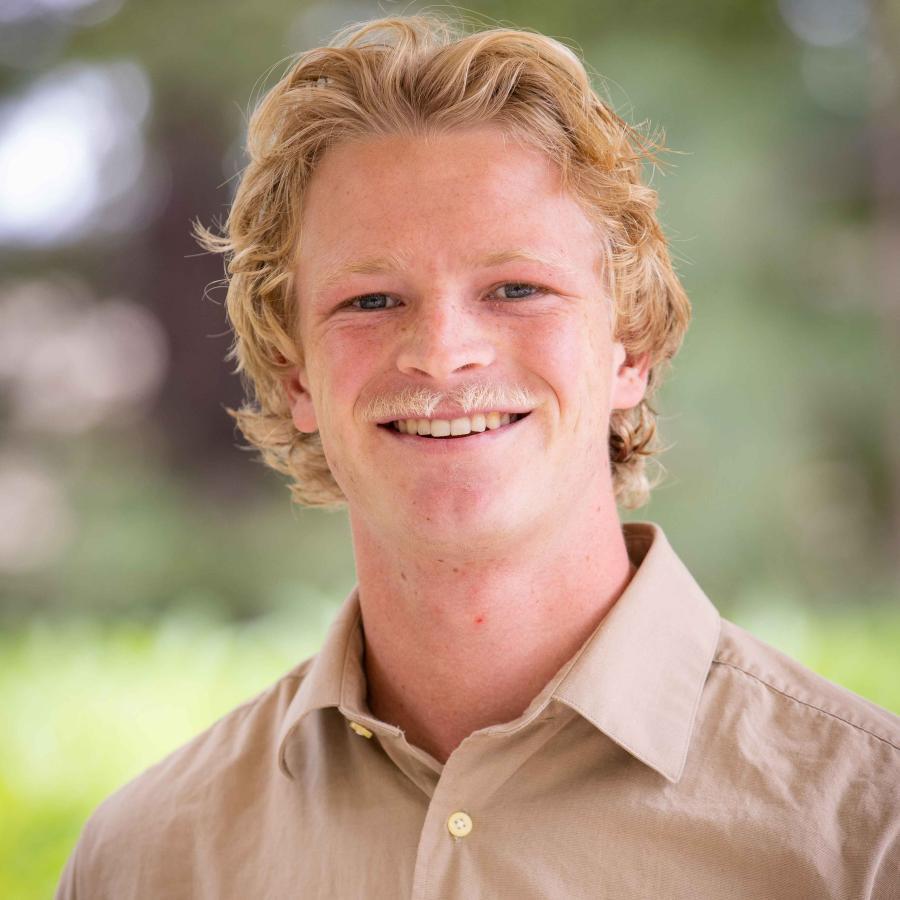 PHYSICS
Danny Rubin has been an outstanding student in the Department of Physics and Engineering, an accomplished athlete on the Men's Cross Country and Track and Field teams, and an inspirational member of the Westmont community as a whole. Not only has he excelled in every aspect of our challenging physics curriculum, but his passion for learning has been infused throughout all of his academic pursuits.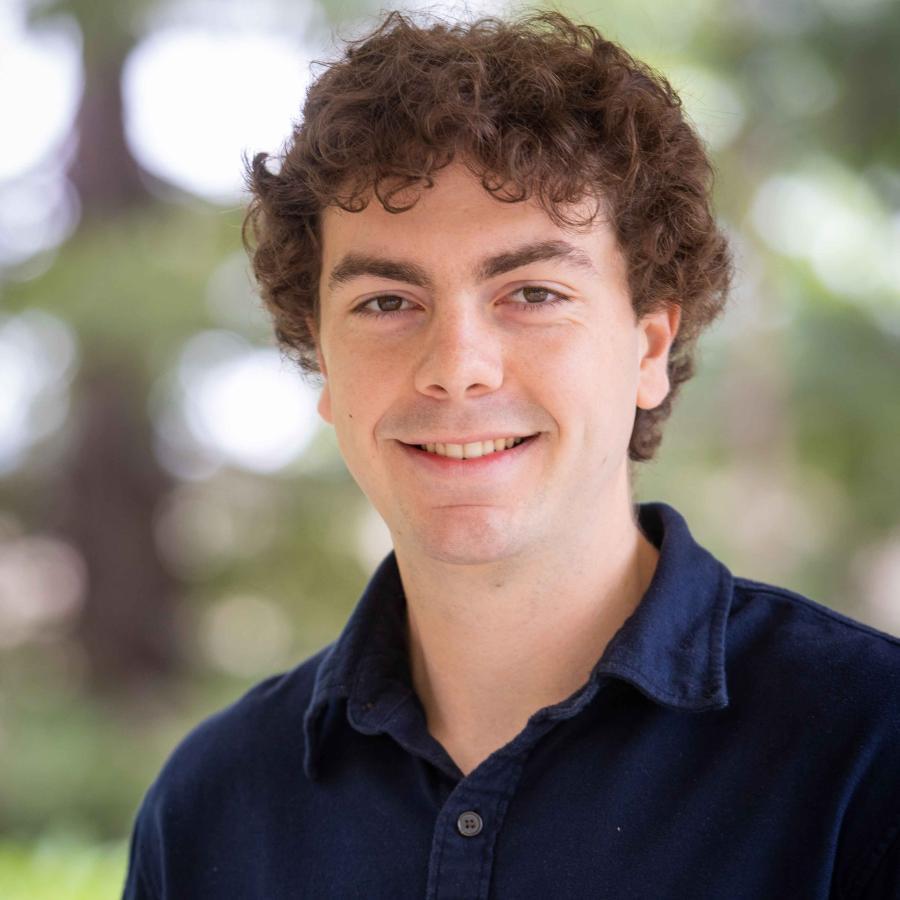 POLITICAL SCIENCE
Academically, Caleb Liebengood is nothing short of exceptional. He pairs a keen analytical mind with a deep curiosity to explore thorny questions. Caleb is an astute thinker who listens well and considers carefully before speaking. But when he does speak or write, his classmates listen. In today's hyperpolarized world, Caleb is one of those rare people who can stand on principle while welcoming others into the conversation.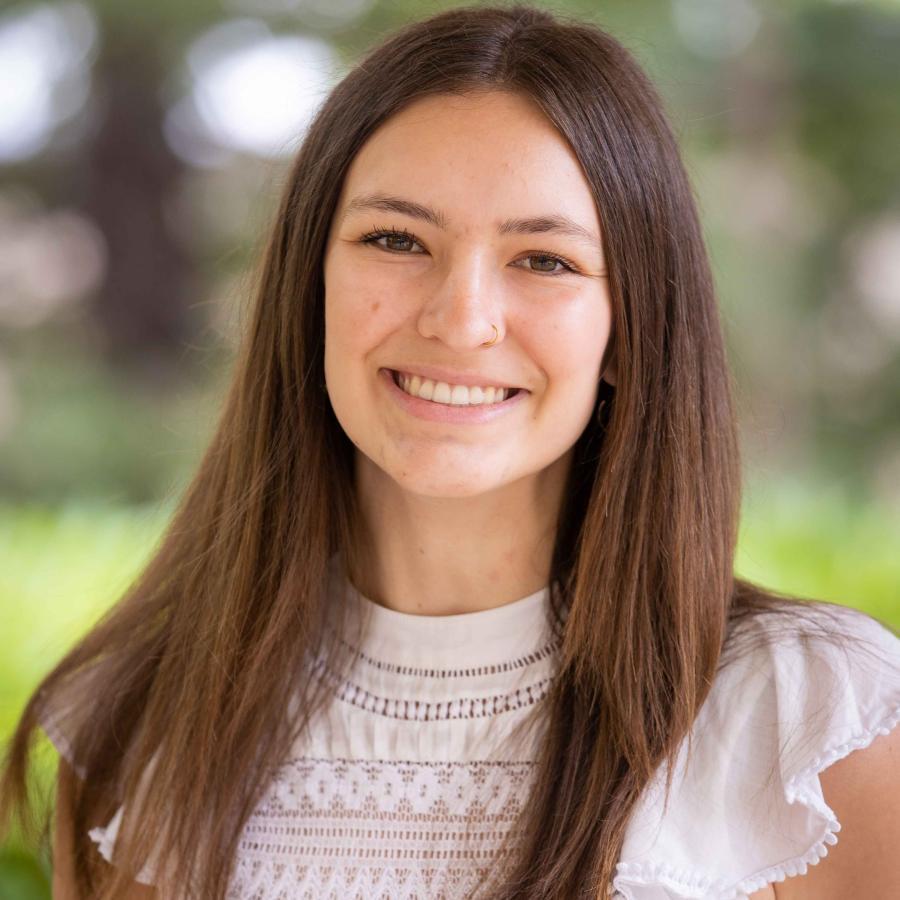 PSYCHOLOGY
Ellie Hagemeister is one of the more thoughtful, compassionate, and insightful students I've had. Her kind and calm demeanor, paired with her critical thinking and sophisticated ability to understand complex psychological processes makes her one of a kind. Ellie consistently scores in the top 5% of the classes I've had her in, and having worked with her as a summer research student, I can attest to Ellie's positive, can-do attitude, incredible initiative, motivation, thoroughness, and curiosity.
RELIGIOUS STUDIES
Maddy Simonsen is the kind of student professors love to teach. All of us are repeatedly impressed by her thoughtful, careful, and graduate-level scholarship. She has an excellent grasp on the tools of biblical, theological, and historical interpretation, and she's careful to consider the implications of interpretative choices for theology and the life of faith.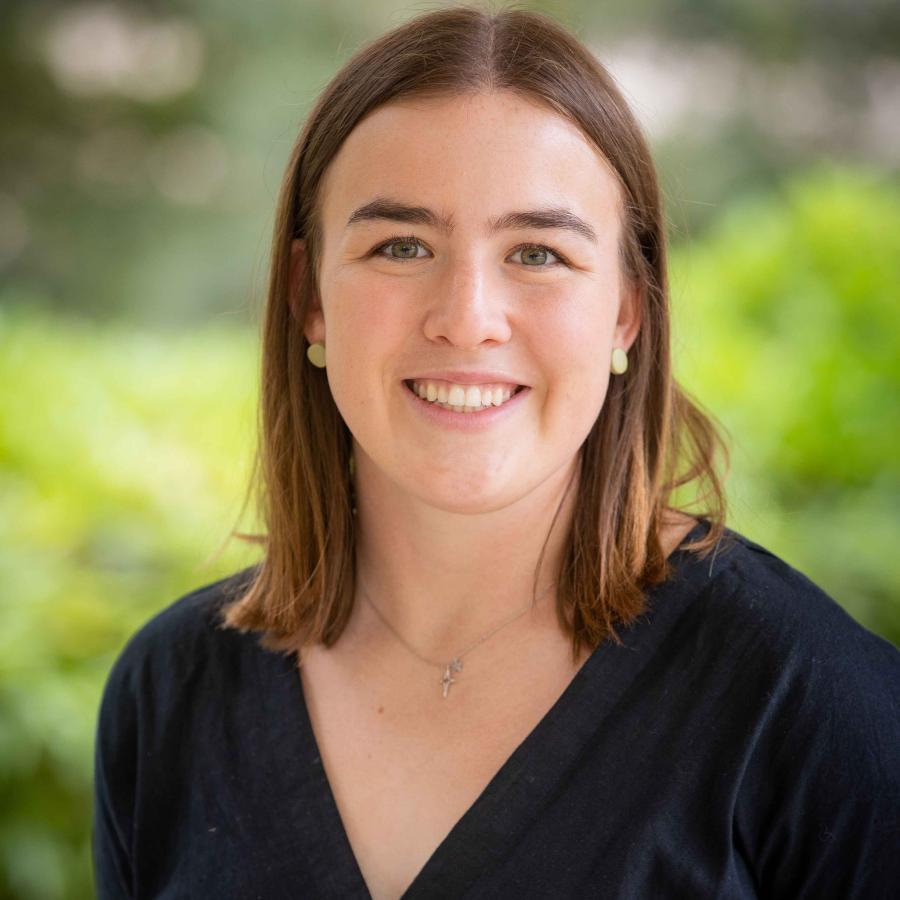 SOCIOLOGY
Sydney Azzarello is committed not only to learning for the sake of deeper understanding, but also learning for the sake of acting well in the world. Her commitment to pursuing justice flows from her commitment to honoring the humanity of everyone she meets. As a double-major in sociology and economics and business, Sydney thrives in making connections across her subjects of study and actively seeks out opportunities to enact her commitment to engaging the world at large.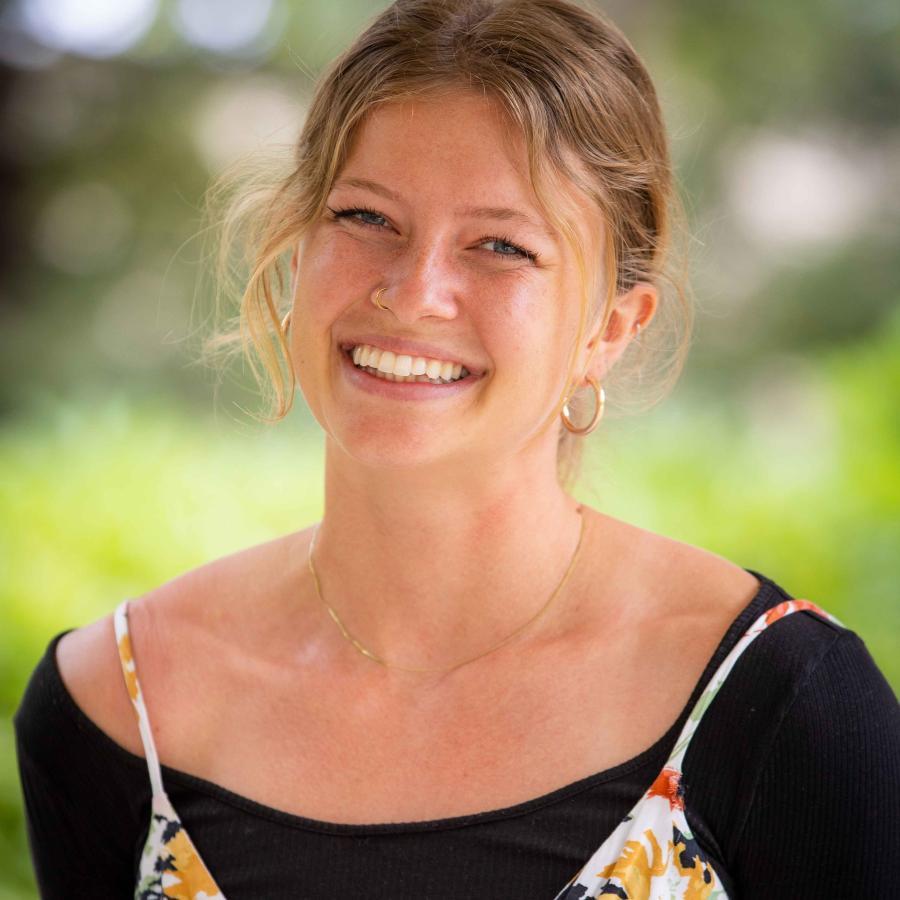 SOCIOLOGY
Siena Keck embodies humility, thoughtfulness, and dedication in her pursuit of justice and truth – from the classroom to the track team to her internships in the community. From studying abroad in Spain to interning at a local center for immigrants, she consistently displays her commitment to building bridges across lines of difference.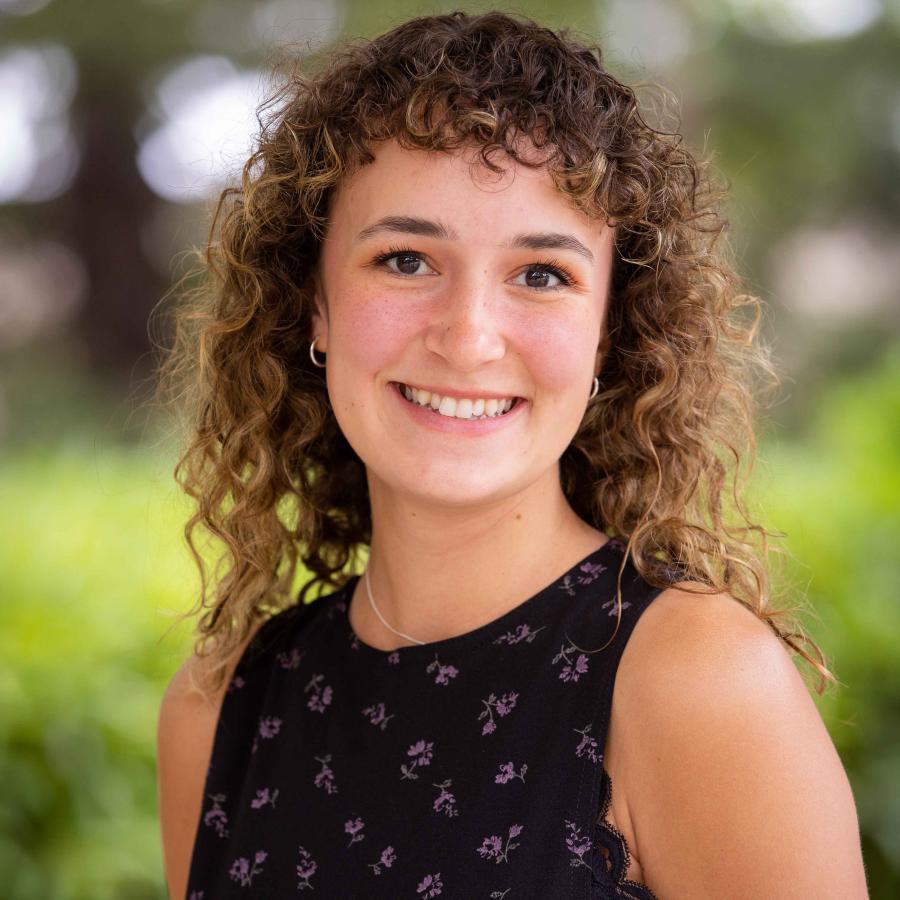 THEATRE ARTS
Rachel Herriges has had a significant impact on the department, excelling as an actor, writer, producer, and scholar. Rachel has written extensively for the stage and screen, creating work that is funny, searching, poetic, and compelling. She performed numerous memorable roles in all four of her years in the program, including developing wildly original characters in new plays such as Kitty Hawk or Kill Devil and Small Enchantments.