Inspirational New Students Arrive on Campus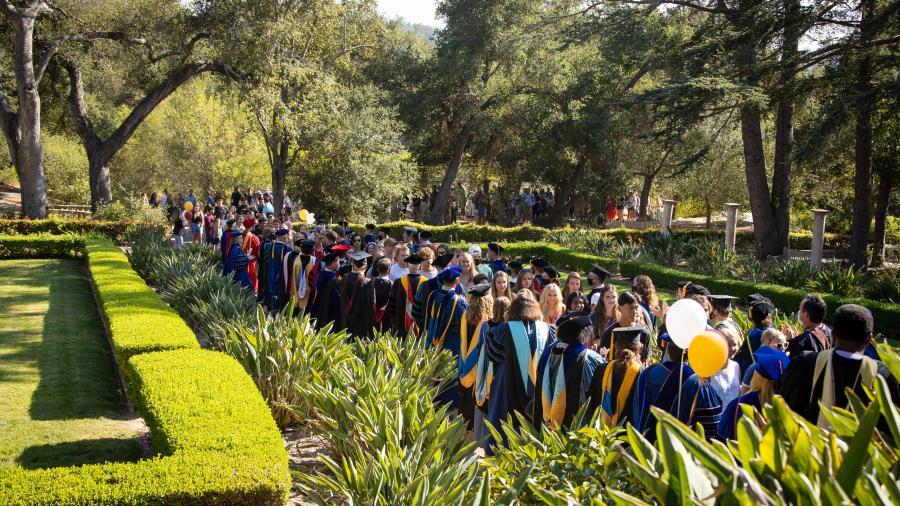 About 320 first-year students and a record-setting 70 transfers begin arriving at Westmont for Orientation (Aug. 25-28) and the start of the fall semester (Aug. 29).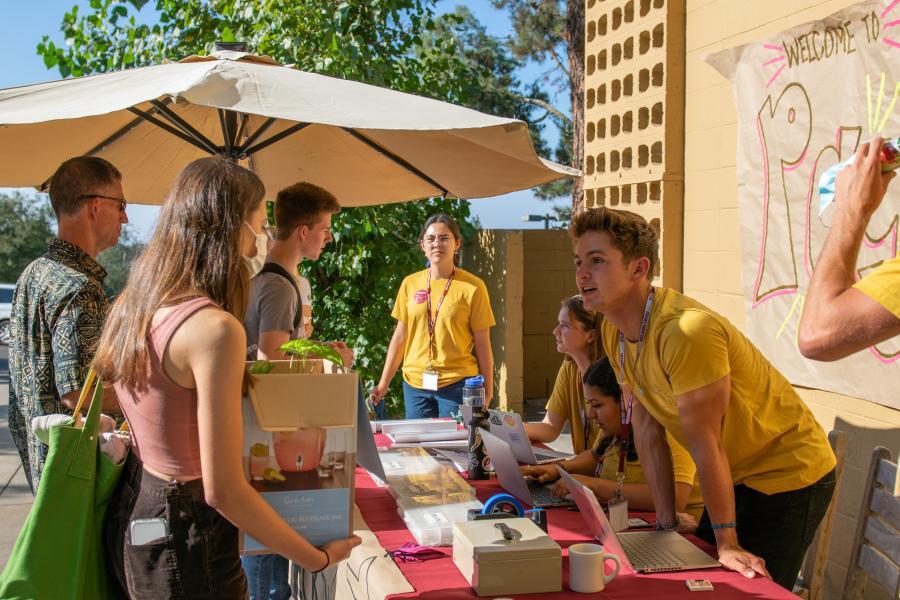 "We're thrilled to welcome the class of 2026 and the largest group of transfer students in Westmont's 85-year history," says Irene Neller, vice president for enrollment, marketing and communications. "These students come with inspirational stories, impressive academic profiles, and incredible leadership qualities."
Six students have taken advantage of generous scholarships from the Santa Barbara Education Foundation's Program for Effective Access to College (PEAC) and Santa Barbara Mission Scholars Program.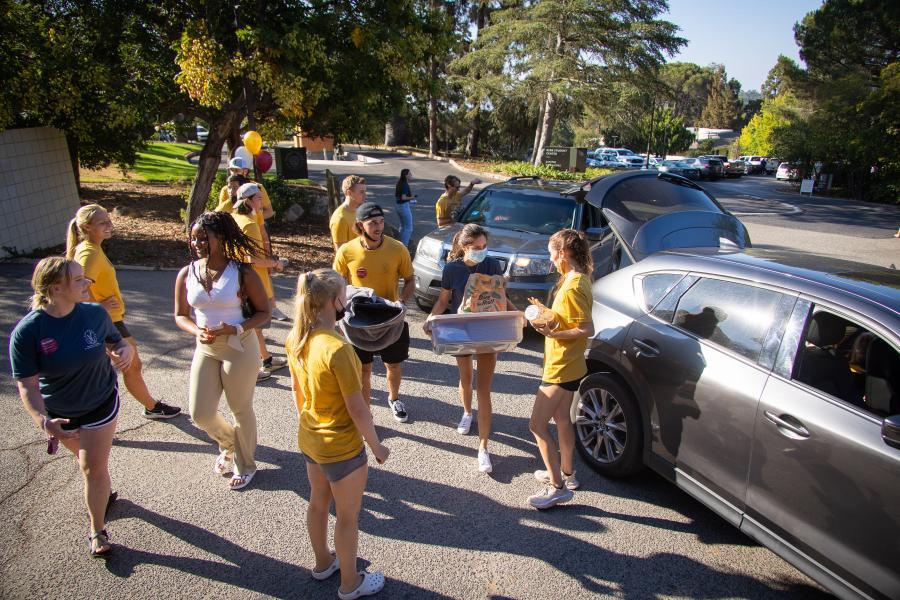 Westmont awarded four-year academic scholarships ranging from $15,000 to $41,514 each year to more than 95 percent of entering new students. Sixty-two high-achieving, first-year students selected as Augustinian Scholars have received scholarships, ranging from $25,000 up to 85 percent of tuition. Students of color comprise 43 percent of the incoming new class and the number of first-generation students has grown exponentially.
While less than a third of students submitted test scores, the average SAT score rose to a middle range of 1210-1430. The average GPA rose to 4.0 with a middle range of 3.68-4.39, also the highest recorded GPA in school history.
Twenty-one students, including four internationals, have spent two or more years abroad. The new students represent 15 countries and 34 U.S. states. The Tri Counties are well represented with 71 students coming from Ventura, Santa Barbara and San Luis Obispo Counties.
The most popular majors for new students are kinesiology, economics and business, psychology and communication studies.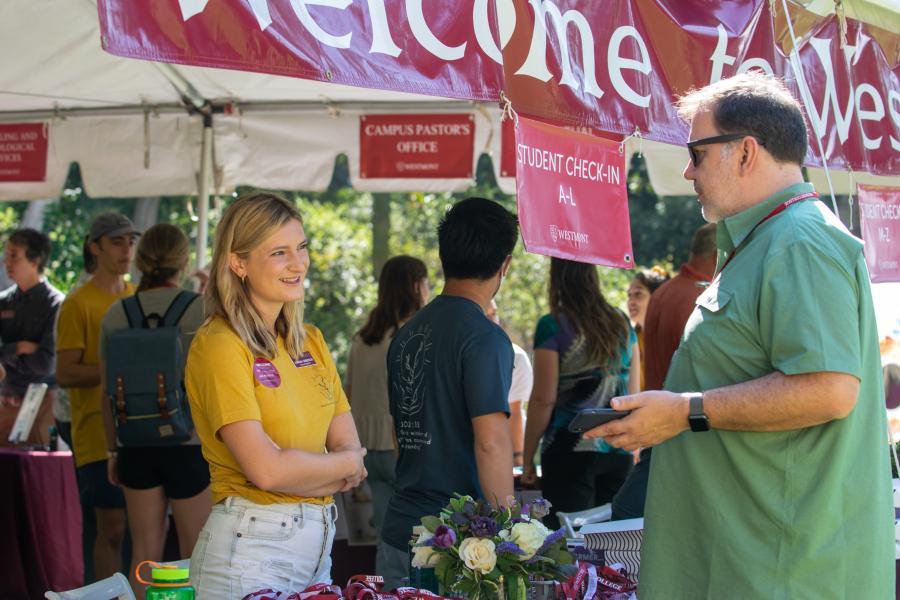 Westmont's new nursing program enrolls its second cohort this fall with 20 new students. They'll join the existing cohort of eight who began last January. Both cohorts attend classes at Westmont Downtown. The program is a 16-month Accelerated Bachelor of Science in Nursing program.
Families will move their students into residence halls throughout the day Aug. 25 greeted personally by President Gayle D. Beebe at the entrance of campus. The Service of Commitment, a formal ceremony with robed professors who welcome students to the Westmont community, takes place Friday, Aug. 26, from 3:30- 5 p.m. beginning in Murchison Gym. Bagpipe fanfare, a longstanding Westmont tradition, will lead new students on their First Walk through the Formal Gardens to Kerrwood Lawn, anticipating their Last Walk that occurs at Commencement from Kerrwood to Carr Field.