The Need for Speed: Engineers Put Creations to the Test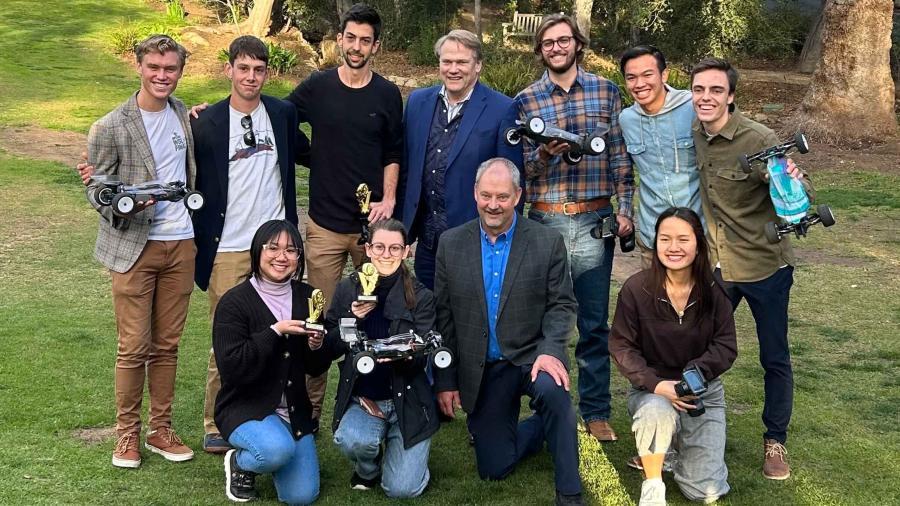 Westmont's junior engineering students were revved up for the annual remote control car competition on Dec. 8 in front of Kerrwood Hall. The students spent the last 10 weeks working in teams to assemble hundreds of parts to create their race cars, which count for 5 percent of their overall grade in the Machine Design course.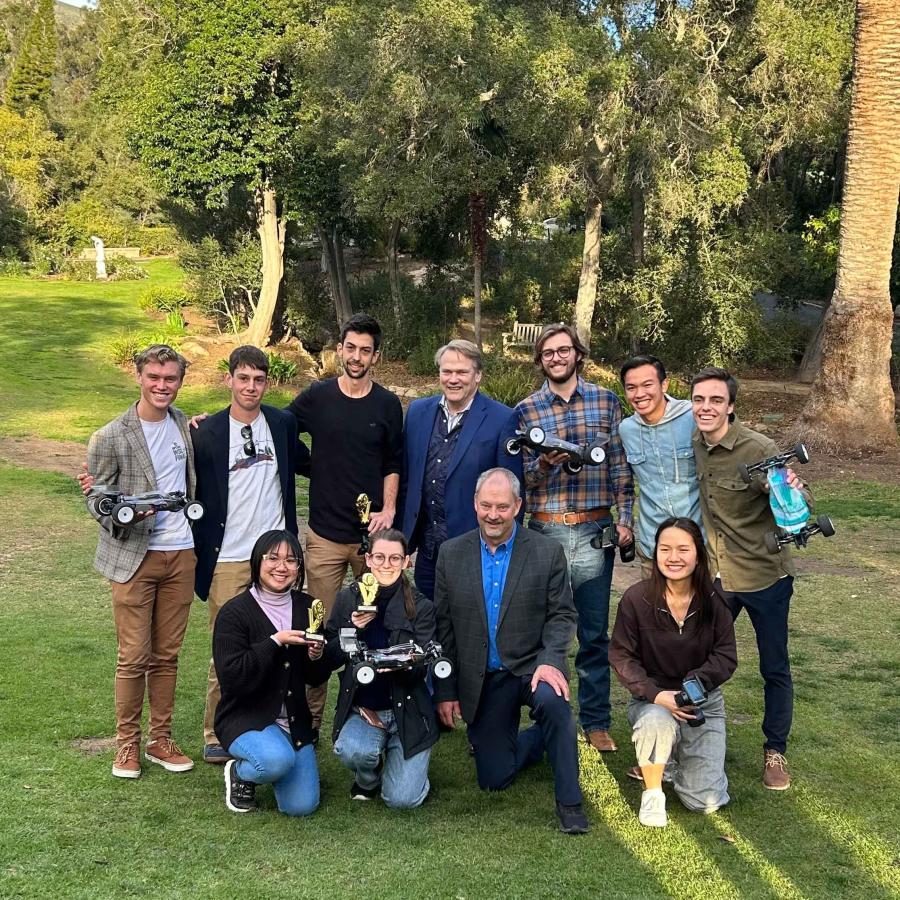 "There's a magical balance between theoretical calculations and experimental trials," Loh said. "Sometimes you just have to try something out to see if it works. Each element we studied in class came to life in the RC car. We learned that some components were very hard to build, and when designing parts, we have to take human error with the product into consideration."
In the end the team of Tasha Loh, Becca Hudson and driver Caleb Wilcox won the Championship Race, each receiving a trophy from President Gayle D. Beebe.
Westmont's engineering major is in its fourth year and gaining traction. About two dozen news students are majoring in engineering and a new on-campus warehouse for large projects will be completed next semester.
"Building the RC car has allowed us to apply the knowledge that we've learned from class, get our hands dirty, and see some real engineering at work," Hudson said.
"We learned how complicated it is to do analysis on real car components and how to use engineering practices to help with them," Wilcox said. "It also provided us with comradery and an element of healthy element of competition."