Orchestra Tour Features French Romantics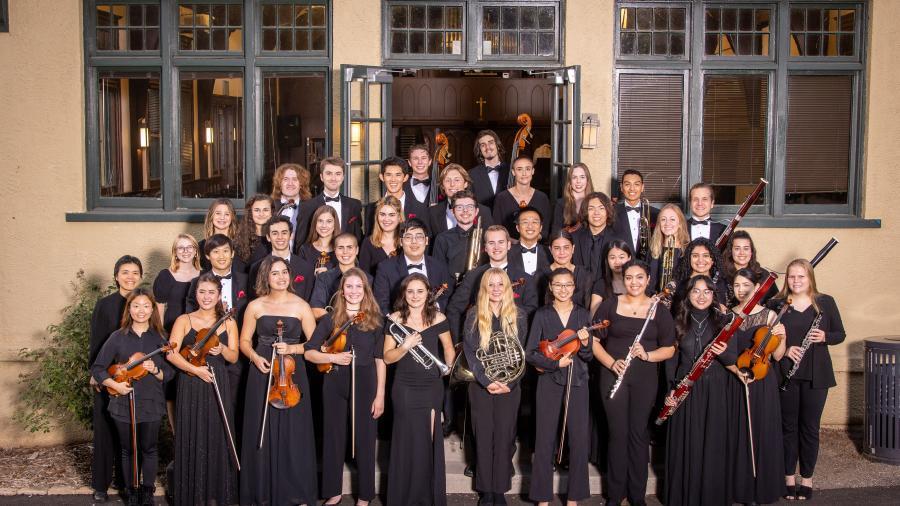 The Westmont Orchestra performs at several locations as part of a Presidents day weekend tour February 16-18. These concerts are open to the public and free. The orchestra The orchestra will perform "Amazing Grace," Bizet's "Carmen Suite" and Franck's Symphony in D minor on Feb. 16 at 7 p.m. in San Marcos High School (4750 Hollister Ave., Santa Barbara); Feb. 17 at 7 p.m. in Santa Ynez Valley Presbyterian Church (1825 Alamo Pintado Rd., Solvang); and Feb. 18 at 7 p.m. in Calvary Baptist Church (3355 Constellation Rd., Lompoc). The orchestra concludes its tour Sunday, February 26, at 1:30 p.m. in Westmont's Page Multi-Purpose Room.
Orchestra conductor Ruth Lin says she is looking forward to seeing her students grow and deepen their understanding of the music and what it sounds like in different spaces. "This will no doubt be edifying for them because they will all of a sudden hear things they hadn't heard before," she says.
The pieces by French romantic composers Bizet and Franck both received cool responses at their premieres. "Bizet's Carmen is now one of the most beloved operas in the canon," Lin says. "Franck's Symphony in D minor was criticized by Ravel as 'colorless with heavy instrumentation often spoiling the beauty of its ideas.' Yet, its sincerity, humanism, and Franck's particular use of harmonic modulations as musical colors has withstood the test of time and is now appreciated as a work that spoke its own truth."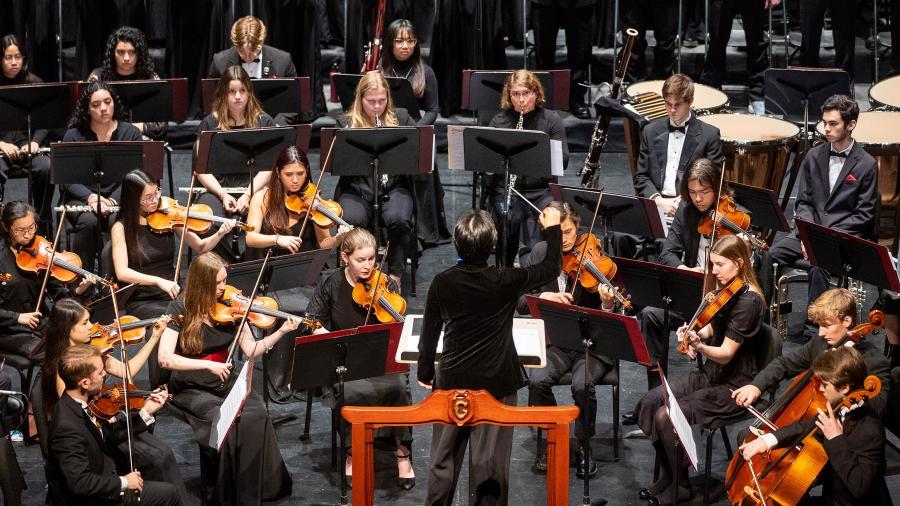 Lin says she looks forward to sharing the talents of these students with the wider community. "These students are blessed with the gift of music, and sharing this gift with the community is a wonderful way to honor the gifts that God has given them," she says.
Also this month, the Westmont Orchestra performs beloved hymns at a fundraising concert Tuesday, February 21, at 7 p.m. in the sanctuary of Santa Barbara Community Church, 1002 Cieneguitas Rd. Admission to the concert is free, but donations are warmly welcomed and always appreciated.
The Westmont music department hosts its annual Guild Competition on Saturday, Feb. 25, at 7 p.m. in Deane Chapel. The competition, which includes a concert, features talented prospective students who compete for substantial music scholarships. The concert is free and open to the public. The Vocal Guild Competition is March 4 at 7 p.m. in Deane Chapel.