Pratt Takes Leading Role in Filmmaking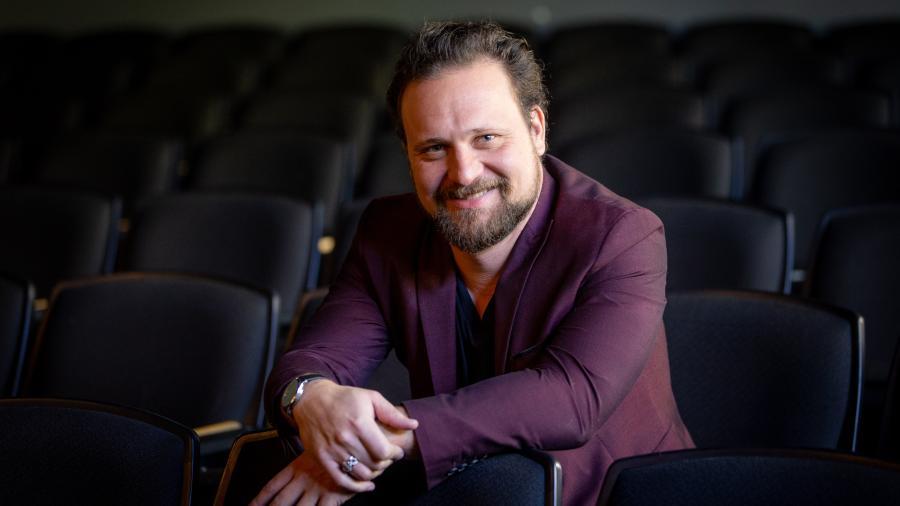 The Santa Barbra International Film Festival was a small local event when Sean Pratt began working for it two decades ago. Pratt, SBIFF managing director and Westmont adjunct professor, Roger Durling, SBIFF executive director, and their team have grown the festival from one featuring adventure-sport and nature films into one of the top 10 in the country.
"There's a whole science behind planning festivals," Pratt says. "There were schedule changes, we started adding all the big tributes, and the quality of films grew as we started attracting more world and U.S. premieres. It's been great to see all the hard planning payoff into what the festival is today."
Pratt, a product of Dos Pueblos High School, Brooks Institute and Antioch University, grew up with a mother who loved watching movies. He has always had a passion for movies, shooting films with his brothers using the family VHS camera at home. After college, he began managing movie theaters in Santa Barbara. When the SBIFF started, it was an easy transition.
"Everything I've ever done has revolved around my number-one passion," he says. "I went and got my masters just so I could teach as a hobby — another passion project."
Pratt began teaching Westmont's Introduction to Digital Filmmaking in spring 2020. Not surprisingly, the following year three Westmont students were accepted to the highly competitive Rosebud Program, which offers a dozen local college students sneak-preview screenings and Q&A sessions with top filmmakers throughout the year.
"Being a non-profit, the SBIFF has a ton of free educational programs for all ages," Pratt says. "We never had applicants from Westmont. But once I started there, I got students interested, and we've seen a huge jump in applications — and a lot of them have gotten in."
Westmont launched its film studies minor in 2018 in part to strengthen the college's presence in the Santa Barbara community and its global initiatives.
"There's a desire, creative resources and a lot of talented students at Westmont," he says. "I love teaching at Westmont with the small classes — having hands-on experiences and working relationships with all of them. I act like a producer as they're putting together their short films, giving them suggestions on screen plays, props, costumes and actors. They're natural filmmakers. They see how to frame a shot. They understand color theory. They understand visual storytelling."
The SBIFF runs February 8-18. Visit sbiff.org for more information.