Westmont Recognizes Generous Donors: Dave and Anna Grotenhuis, Lady Leslie Ridley-Tree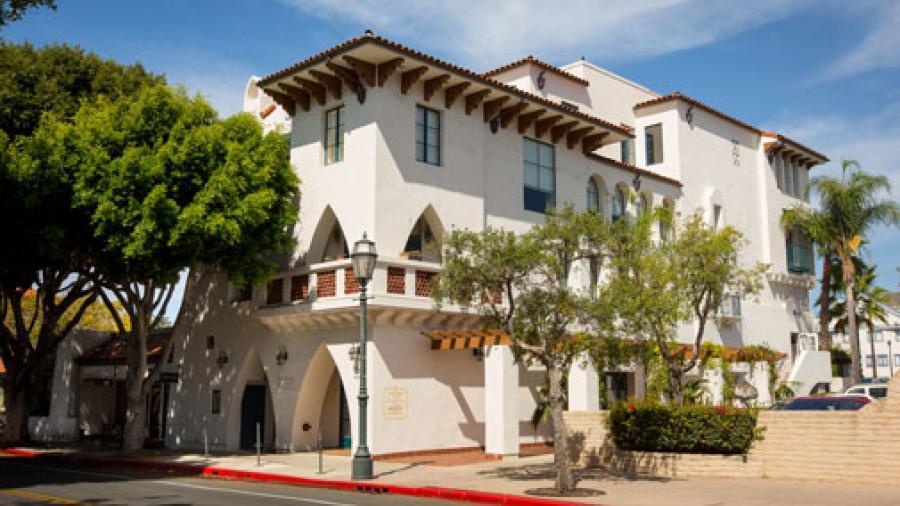 Westmont has named its new ABSN Nursing program the Westmont Downtown | Grotenhuis Nursing program in honor of David and Anna Grotenhuis, who, along with Lady Leslie Ridley-Tree, have given generously and played a leading role in partnering with Cottage Hospital to see this dream become a reality.
"We're incredibly grateful for Dave and Anna Grotenhuis and Lady Leslie Ridley-Tree, whose timely gifts have helped establish our nursing program in partnership with Cottage Health and made the purchase and preparation of the building at 26 W. Anapamu an ideal location for this new initiative," says President Gayle D. Beebe. "These longtime, active donors all love the college, love the community and faithfully support Cottage. In addition to providing all the start-up costs for our Accelerated Bachelor of Science in Nursing program, they also have provided generous scholarships for financially under-resourced students."
Anna Grotenhuis added, "Lady Ridley-Tree was the catalyst for Dave and I getting involved in this wonderful initiative. Leslie cares so deeply about Westmont, about Cottage, and is always looking for ways to strengthen our community. It was her creativity that captured our imagination and we're so pleased to join her in seeing this vision become a reality."
The 16-month ABSN program launched in January 2022 with its first cohort of nursing students. The college expects to enroll a new cohort of 24 nursing students for fall 2022 and succeeding semesters.
Grotenhuis, who graduated from Westmont in 1963, and his wife, Anna, also plan to provide a significant gift from their estate that will endow approximately 12 full-tuition scholarships focused on attracting culturally and ethnically diverse students and those with musical accomplishments. Throughout the years, they've been actively involved in college activities and given generously to scholarships, the music program and the President's Breakfast.
Lady Ridley-Tree has supported the visual art program at Westmont, and the college's beautiful art museum bears her name: Westmont Ridley-Tree Museum of Art. In addition, she has donated numerous valuable paintings and art books to the college. Throughout her long-term affiliation with the college, she has also given generously to the music program and student scholarships.
"We're blessed to have such generous, faithful friends and to work closely with Cottage Health to help meet the pressing need for excellent nurses in our community," Beebe says.
---
Filed under
Campus News
,
Giving