Return of the Warriors: Honoring Alumni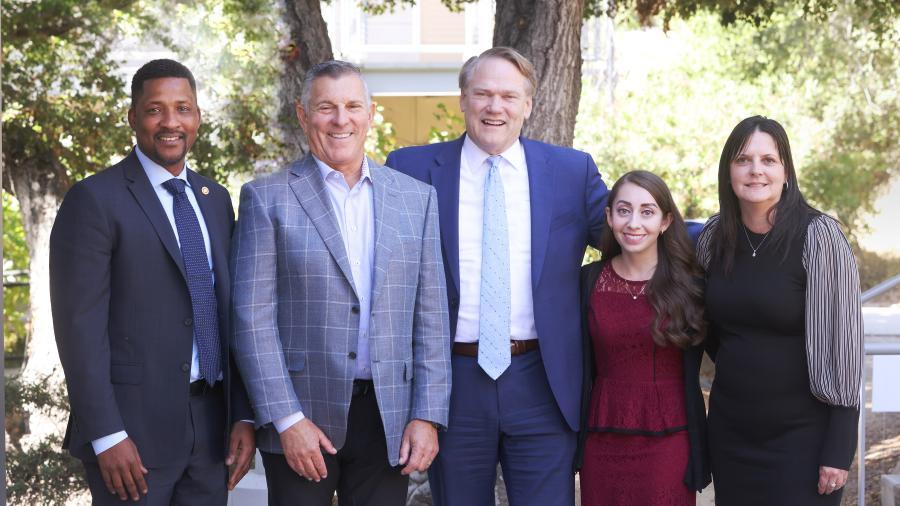 Westmont's alumni returned to campus for Homecoming 2023 and to honor four stellar individuals at the annual Alumni Awards Celebration Brunch.
The college recognized honorees Jay (Ofori) Diallo '08 (Alumnus of the Year); Jenise Steverding '97 (Alumna of the Year); Carl LaBarbera '76 (Global Service); and Gabriella (Pinheiro Chavez) Avila '14 (Young Alum) for their remarkable achievements in their personal careers on Oct. 14.
Professor emeritus Greg Spencer spoke in chapel Oct. 13 after the Alumni and Parent Relations Office presented the college with a check for more than $13 million, which represents the amount donated to the college from its more than 22,000 alumni serving around the world in the past year.