Sharing a Wealth of Writing, Film Knowledge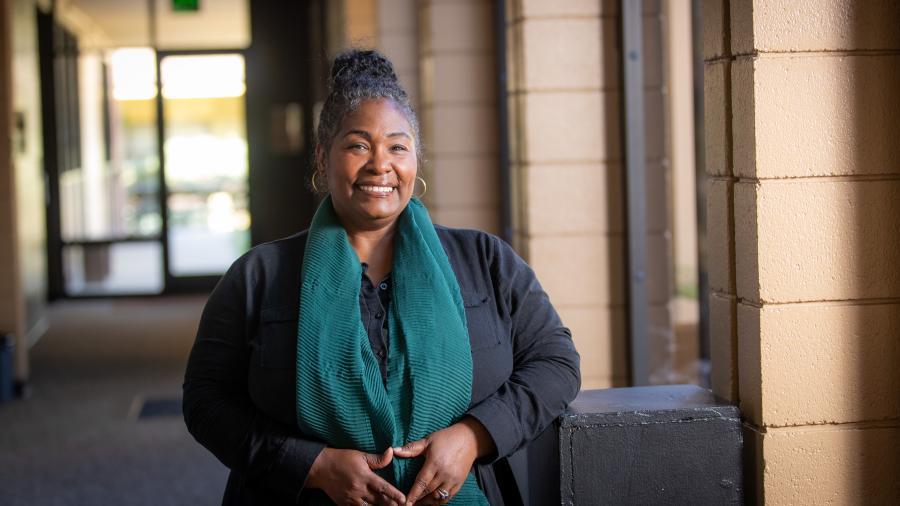 Wendy Eley Jackson brings more than a quarter century of experience in film and television to Westmont as the theater department's new artist/scholar-in-residence for justice, reconciliation and diversity. Jackson, a native of Atlanta, is teaching Documentary Filmmaking, Screenwriting, and Creative Writing this semester for the theater and English departments.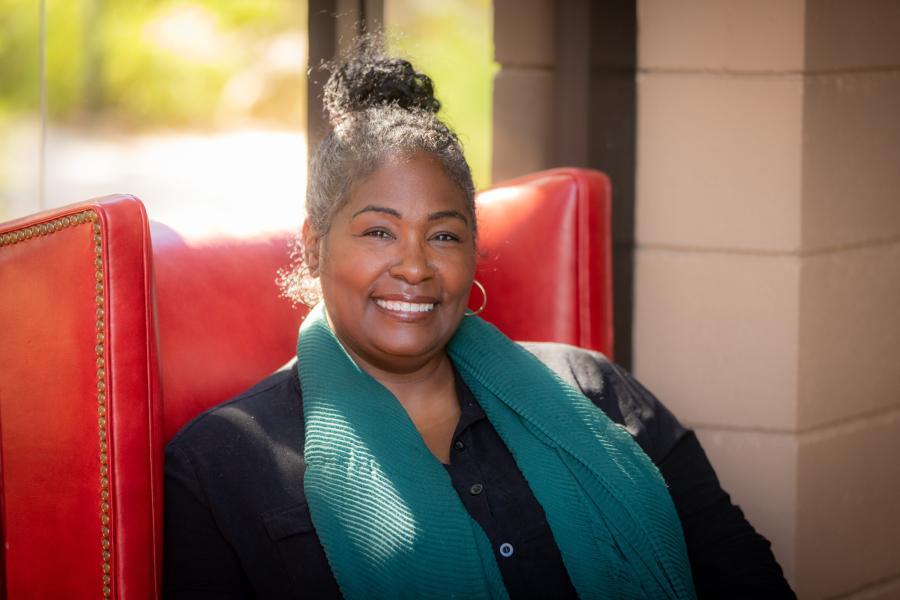 "My hope is to find a happy marriage between the written word, the actors and the production crew that will bring great storytelling to life," she says. "Story has the ability to build bridges of empathy, understanding and respect, helping to make sense of our lives and the world around us. My goal is to help the students develop their stories as expressed through theater and the written word to inspire social impact."
Jackson, who graduated from UC Berkeley and earned an MFA in screenwriting from the University of Georgia, is CEO of Auburn Avenue Films, a production company specializing in entertainment that brings social awareness and engages audiences to participate in social change.
"As our world becomes more complex and challenging, scholars, artists, educators and industry leaders are realizing the value of faith-based media and social-impact entertainment," she says, "not just in terms of moving and changing people's everyday lives, but also that you can tell powerful stories and do good in life."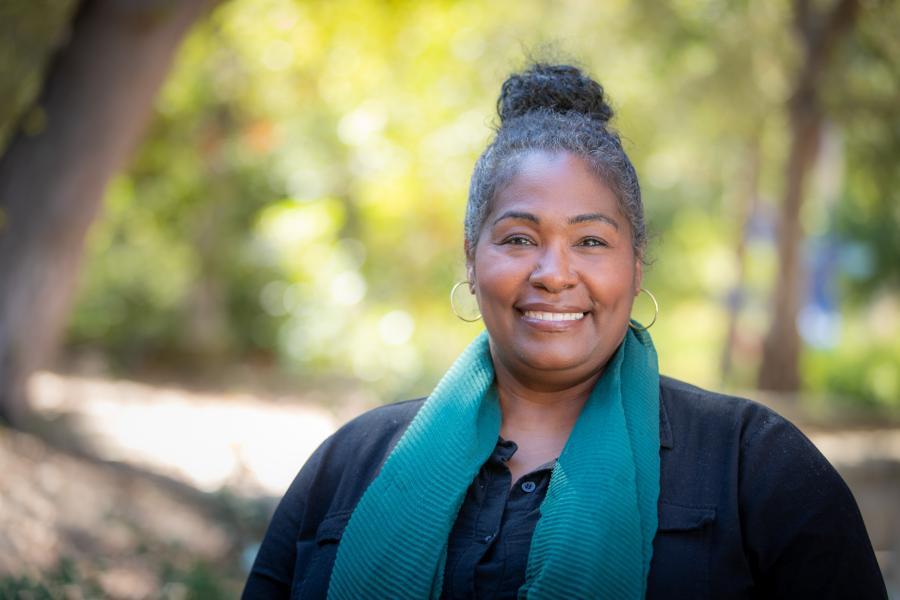 Her experience in the media industry ranges from working in made-for-television movies for Columbia TriStar Television, to advertising and marketing with Turner Entertainment Networks, to developing television pilots for major networks. She won a Producers Guild of America Award for her work on the feature-length documentary "Maynard," which explores the life and legacy of Atlanta's first black mayor. She is the executive producer of the documentary "Welcome to Pine Lake" and is in post-production for the documentaries "Her Inescapable Brave Mission" and "Counting the Ballots."
"I hope to bring my faith into my teaching by leading my students by example," she says. "This means to always lead their interactions with kindness; to nurture and develop a new generation of diverse artists, industry leaders and executives aligned with teachings of Jesus the Christ, and be united in the pursuit of new creative work and research that makes a difference in the world."
She has already organized Film Fridays, monthly film screenings and discussions on campus, and she hopes to host a student film festival in April.
"I want to always remain in academia," she says. "It helps me stay grounded to my purpose, which is to seed. One apple tree gives lots of seeds. I hope to seed the students, encouraging them to tell the stories they want to share and in the process produce other apples and hopefully seed someone else."