Strong Family Ties for Fulbright Scholars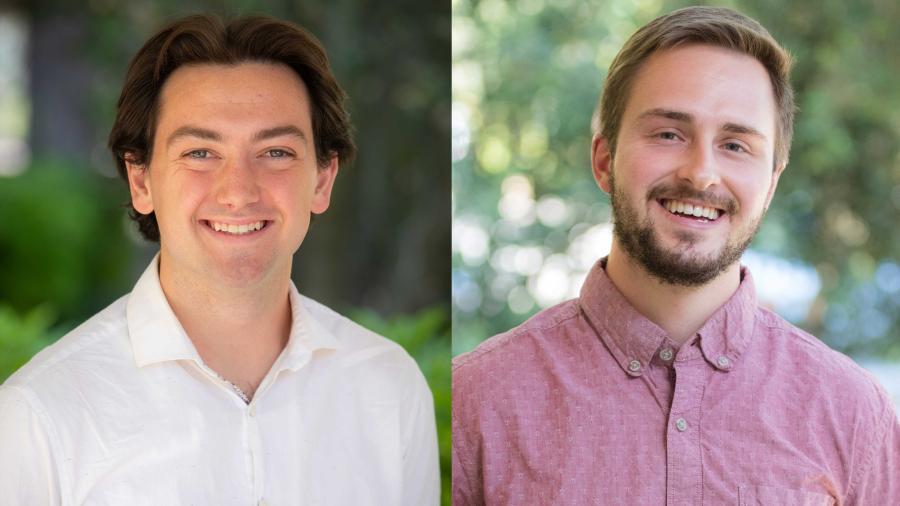 Two Westmont graduates and Augustinian Scholars, John Corbett '22 and Kyle Mayl '21, have won Fulbright Scholarships to teach English outside the United States. Corbett will serve in the Czech Republic while Mayl will be in Spain.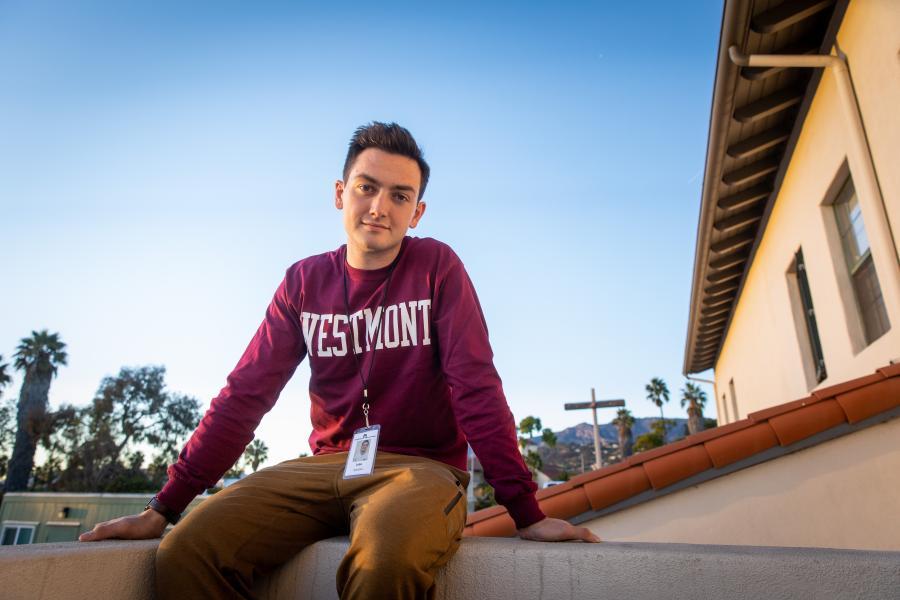 The award is particularly meaningful for Corbett, whose grandfather was born in the Czech Republic. "I grew up hearing him and my great-grandmother speaking Czech and making traditional Czech food," he says. "I've visited the rest of my family who still live there, and I loved the cities and culture."
He'll live in Český Krumlov, a cultural center of the southern region. "I'm excited to learn Czech and fully engage in the culture," he says. "I'm particularly excited about the pure beauty of the region."
At Westmont, Corbett served as a local team leader for students volunteering at Immigrant Hope. "I taught citizenship classes to immigrants in Santa Barbara," he says. "I hope to continue doing this and possibly engage with Ukrainian refugees living in the Czech Republic."
After graduating with a triple major in biology, chemistry and religious studies, Corbett has been working as a computational chemist, coding generative artificial intelligence at Collaborations Pharmaceuticals in North Carolina. "I'm designing a pharmaceutical modeled after hallucinogens that can stimulate neurogenesis but don't give someone the 'trip.' This may help people overcome their addiction to opiates. I partially chose this project due to my work with people in the addiction recovery program while working at the Santa Barbara Rescue Mission."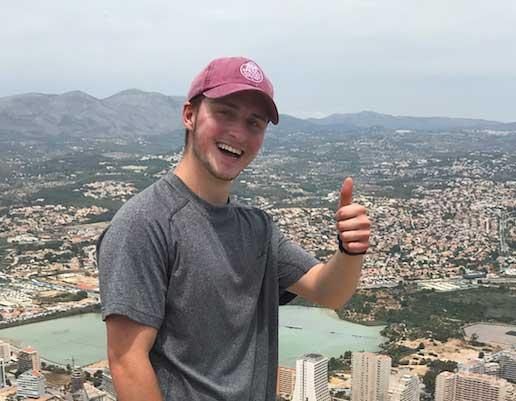 Mayl, who double majored in communication studies and Spanish, served as a communication studies teaching and research assistant, demonstrating doctoral-level work. He studied in Querétaro with Westmont in Mexico, led the cultural immersion program for Potter's Clay and served as a communications and cross-cultural coordinator for the Edge Project in Altea, Spain, through Westmont's Emmaus Road.
"All of it ties back to my faith in language and face-to-face conversation as personally transformative and socially restorative," he says. "Every experience also stems from my insistence on preserving diversity. My Andalusian grandmother passed away before I could speak Spanish fluently with her and fully appreciate her culture — and that loss marked me indelibly. I couldn't bear the possibility that her language and traditions might die with her in my family, so in high school I committed myself to learning Spanish and preserving her customs."
Mayl, whose grandmother was born in Huelva, Spain, hopes to visit family he's only met once there. "In the true spirit of dialogue, I hope to listen, learn and share stories to reach mutual understanding," he says. "I want to be a cultural bridge, just like my grandmother was."
He'll develop skills as an intercultural mediator while connecting more fully with his ethnic heritage from September 2022 to June 2023 at la Universidad de Málaga. "I plan to share my favorite American poetry, podcasts, songs, memories, and more to show students how relevant, embodied, and riveting language-learning can be," he says.
The Fulbright program is the U.S. government's flagship international educational exchange program supported by the people of the United States and partner countries around the world. Since 1946, the Fulbright Program has provided more than 400,000 participants from over 160 countries the opportunity to study, teach and conduct research, exchange ideas, and contribute to finding solutions to shared international concerns.