Trailblazing Leaders, David Brooks Speak at 9th Annual Lead Conference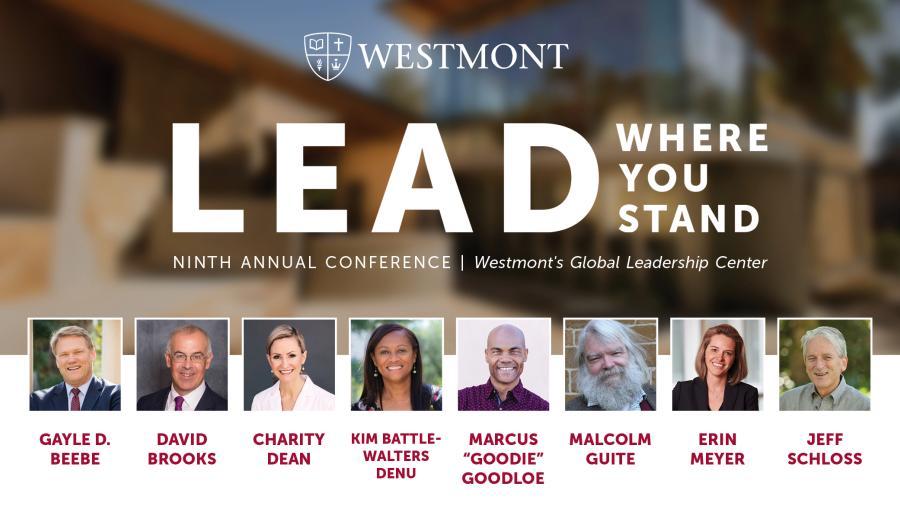 A stellar lineup of internationally renowned speakers, authors, CEOs, visionaries and luminaries descend on Westmont's ninth annual LEAD Where You Stand Conference May 31-June 2 at the college's Global Leadership Center. The Santa Barbara event has quickly gained momentum in attracting powerhouse speakers and participants who share inspiring and empowering leadership principles and best practices for any sphere or line of work and service.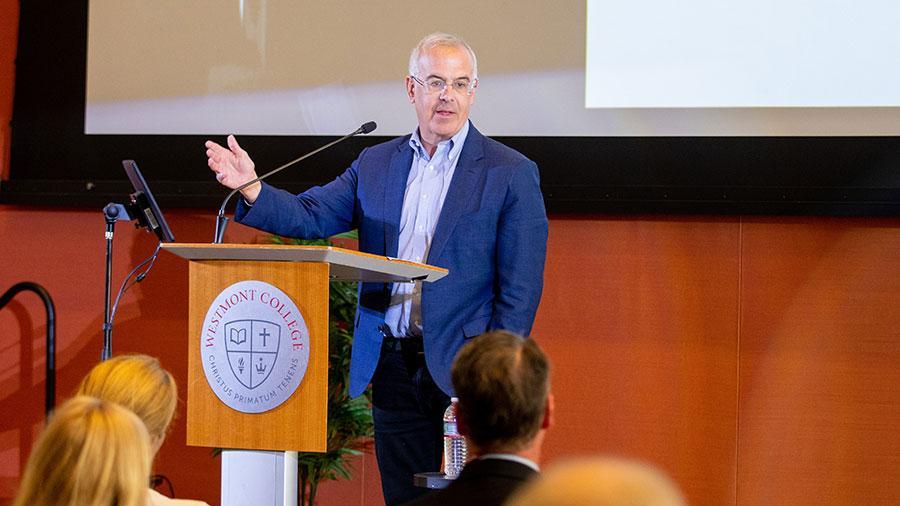 David Brooks, New York Times columnist and bestselling author, headlines an exceptional and diverse group of speakers at the conference. Dr. Charity Dean, a public health executive, Marcus "Goodie" Goodloe, a Martin Luther King Jr. scholar, Malcom Guite, a poet and priest, and Erin Meyer, author and expert in cross-cultural communication, will also share their perspectives.
Other speakers include Westmont President Gayle D. Beebe, musician and author Steve Bell, Westmont Provost Kim Battle-Walters Denu and Jeff Schloss, T.B. Walker professor of natural and behavioral sciences at Westmont, and director of the Center for Faith, Ethics and Life Sciences.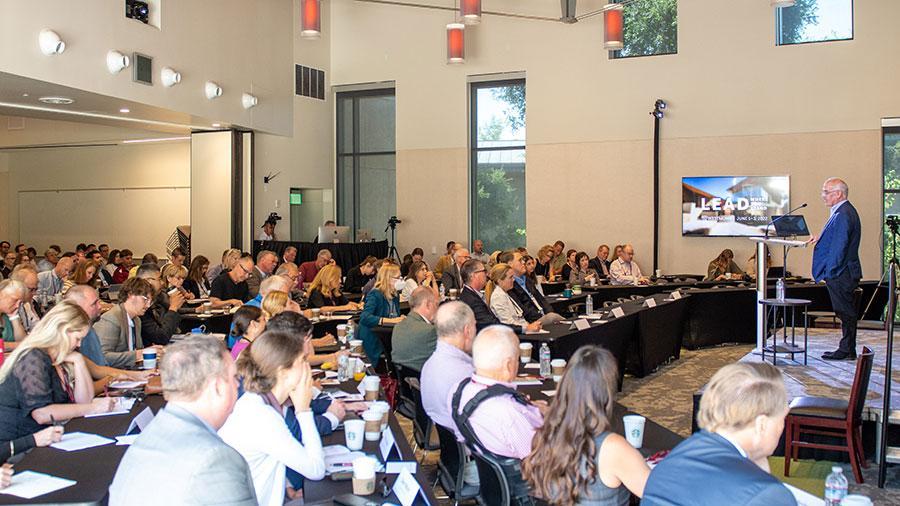 Purchase tickets to the three-day event, which cost $299, at westmont.edu/lead. The college, which is celebrating its 85th anniversary, expects the leadership conference to sell out.
The Mosher Center for Moral and Ethical Leadership and the Montecito Institute sponsor the event.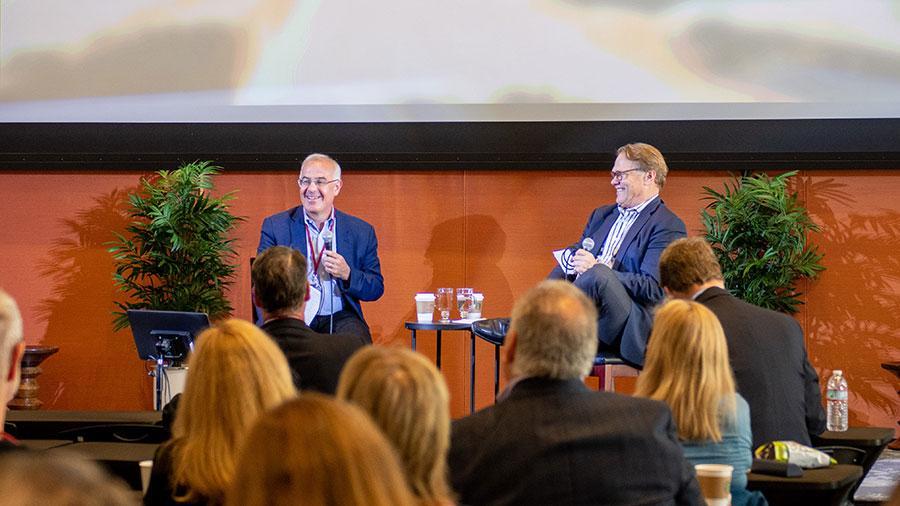 Brooks has written two No. 1 New York Times Bestsellers, "The Road to Character" and "The Second Mountain: The Quest for a Moral Life." One of America's most prominent political and social commentators, he contributes a bi-weekly, op-ed column for the New York Times and regularly appears on PBS News Hour and National Public Radio's All Things Considered.
Beebe, Westmont president since 2007, has spent more than a quarter century in higher education. He has authored or edited more than 40 articles and 10 books including, "The Shaping of an Effective Leader: Eight Formative Principles of Leadership." Under Beebe's leadership the college has raised more than $400 million dollars for various projects and added 390,000 square feet in new or renovated facilities on campus and in downtown Santa Barbara.
Bell, a Canadian Christian songwriter and storyteller, has produced 20 solo CDs and won numerous music-industry awards. He has also written and co-authored a number of books to encourage Christians in their faith, including "Pilgrim Year," a seven-book series on the spirituality of the Christian calendar year.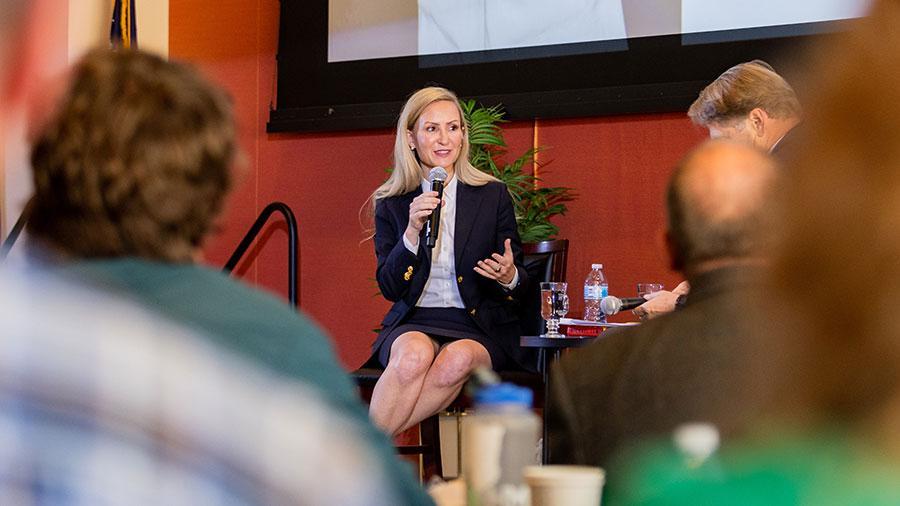 Dean, CEO and co-founder of the Public Health Company, brings together the best expertise in public health disease control with private sector tech innovation to build autonomous disease-control decision capabilities in scalable software. Previously, she served as assistant director of the California Department of Public Health and part of the executive leadership team directing California's strategy and response to the COVID-19 pandemic.
Denu, Westmont provost and dean of the faculty, has more than a quarter century of experience in executive leadership in higher education. She has worked as vice president for educational programs for the Council for Christian Colleges and Universities in Washington, D.C. At Azusa Pacific University, she served as vice president and chief diversity officer.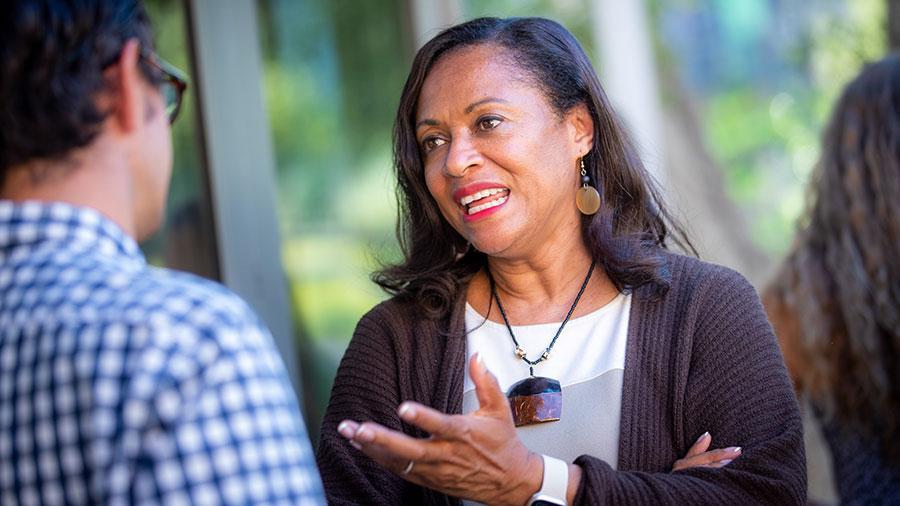 Goodloe has written the books "King Maker: Applying Dr. Martin Luther King Jr.'s Leadership Lessons in Working with Athletes and Entertainers" and "Habits: Six Steps to the Art of Influence." He travels the country mentoring students and educators, business professionals, athletes and entertainers, and faith communities on a range of issues, including cultural and interpersonal relationships, leadership, team and synergy, character formation and faith.
Guite, an English poet, singer-songwriter, Anglican priest and Life Fellow and former Chaplain of Girton College (Cambridge), lectures widely in England and North America on theology and literature. His books include "Word in the Wilderness, Faith, Hope and Poetry: Theology and the Poetic Imagination," and "Mariner: A Voyage with Samuel Taylor Coleridge."
Erin Meyer, author of "The Culture Map: Breaking Through the Invisible Boundaries of Global Business" is a professor of management practice at INSEAD Business School, based in Paris. She co-authored the book "No Rules Rules: Netflix and the Culture of Reinvention," which became a New York Times best seller in October 2020.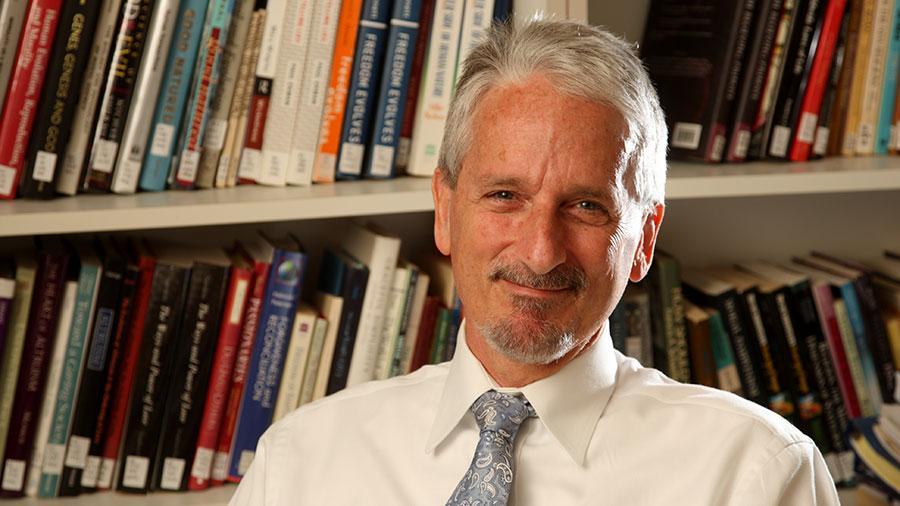 Schloss directs the Center of Faith, Ethics and Life Sciences and is T.B. Walker professor in the natural and behavioral sciences at Westmont. He is internationally known for his scholarship on interactions between evolutionary theory and religious faith, examining whether humans are naturally wired for faith.
The annual conference, which began in 2015, has also featured keynote speakers Doris Kearns Goodwin, Geoffrey Moore and Jon Meacham.