Westmont Welcomes New Students The Warriors Are Coming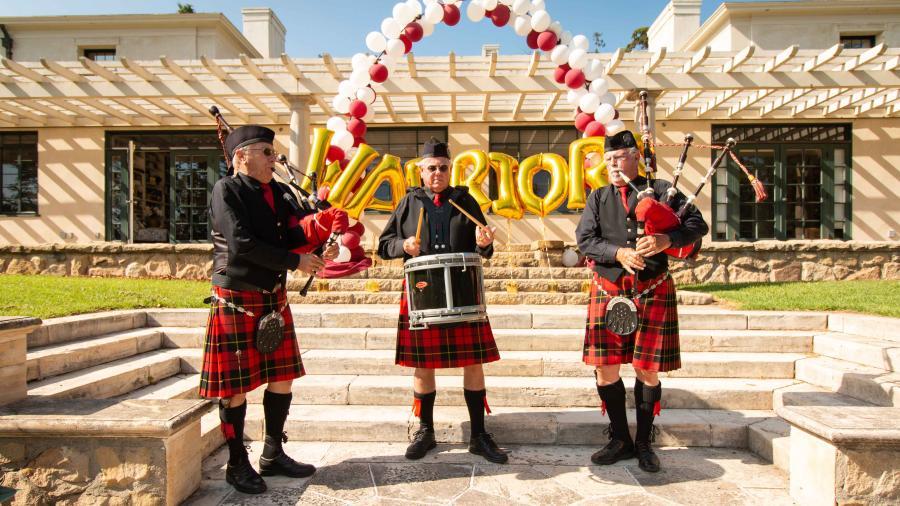 About 400 first year and transfer students arrive on campus for the newly named Warrior Welcome Aug. 24-27 and the first day of classes for the fall semester on Monday, Aug. 28. On Wednesday, Aug. 23, about 150 first-generation and international students and their family members will take part in First Connections, a pre-orientation welcome program designed for those students who are the first to go to college from their family. This early on-boarding welcome program emphasizes the various elements involved in a new cultural experience and the interpersonal connections vital to thriving in the college environment.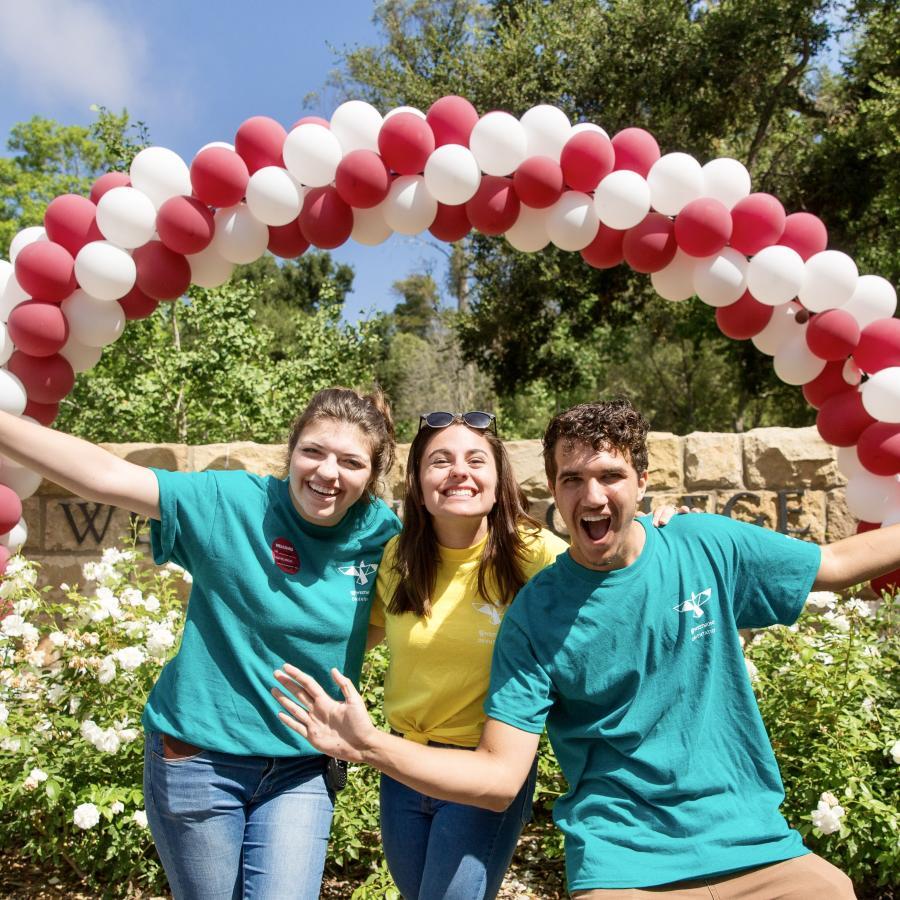 The 73 first-generation students represent a more than 4 percent increase over last year. "I believe this is due to Westmont's commitment to supporting those who are the first in their family to attend college," says Sonya Welch, coordinator of academic support services. "Westmont's size is the right fit for first-gen students and gives them a better opportunity to connect with each other and their new college community."
Bucking national trends, Westmont has seen a 9 percent jump in male students from last year. Men make up 45 percent of the incoming class — the largest percentage at the college since the early 1980s. Nationally, colleges and universities have witnessed a significant decline in men attending college since the onset of the pandemic. Credit for this growth is given to innovative new programs such as engineering, data analytics, computer science and athletics move to NCAA DII.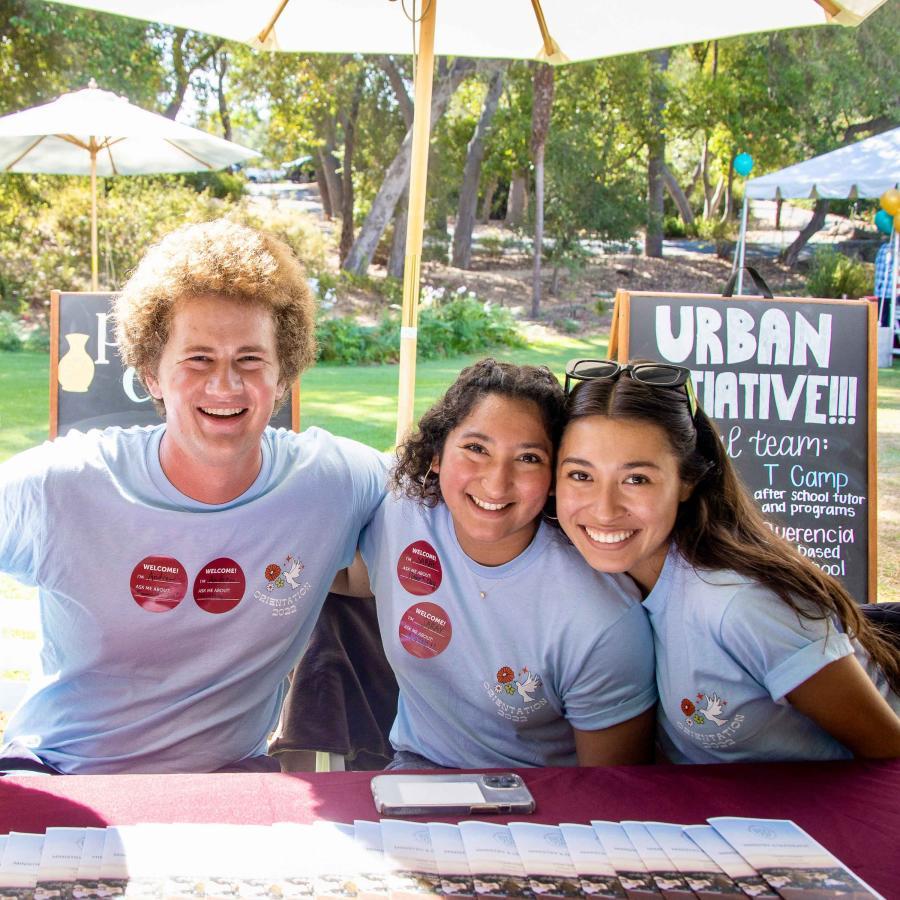 "These inspirational and impressive students are becoming part of a joyful, caring community that will shape and refine them into graduates ready to lead and serve with integrity in every sphere of society," says Irene Neller, vice president for enrollment, marketing and communications. "Our new students are admirable — intellectually and spiritually — with a heartfelt posture to approach learning with curiosity, humility and gratitude so they can contribute to causes to better our world and their own communities. We're honored they've chosen to study here!"
Westmont awarded four-year academic scholarships ranging from $15,000 to nearly $43,000 each year to more than 95 percent of entering new students. Seventy-four high-achieving, first-year students selected as Augustinian Scholars have received scholarships, ranging from $26,000 up to 85 percent of tuition.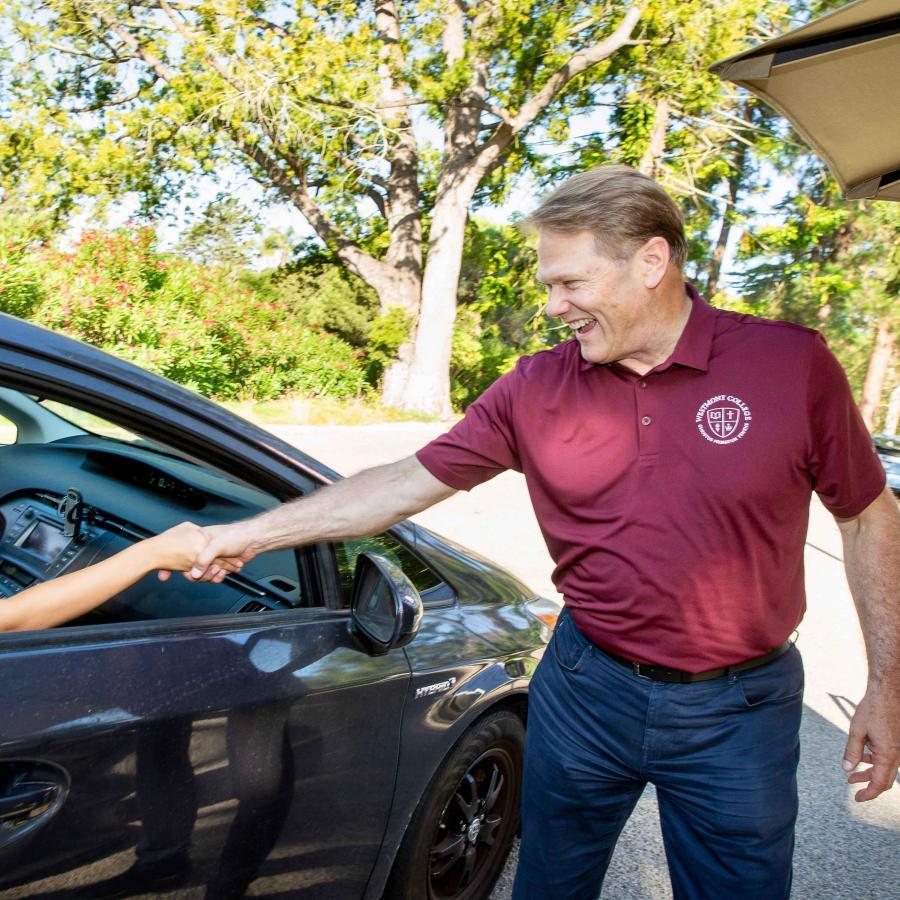 While less than a third of students submitted test scores as most colleges and universities have gone test optional, the average GPA remained steady with a middle range of 3.65-4.43, close to the highest recorded GPA in school history.
Ninety-four first-year students [or twenty-five percent of the incoming class] are from the Tri-County region. Westmont's partnership with college bound programs serving under-represented students, such as PEAC, REACH, Mission Scholars, AVID and others in Santa Barbara, has blossomed significantly. Generous scholarships have provided 80 percent or more of total costs for tuition, room and board. The top three intended majors are economics and business, kinesiology and psychology.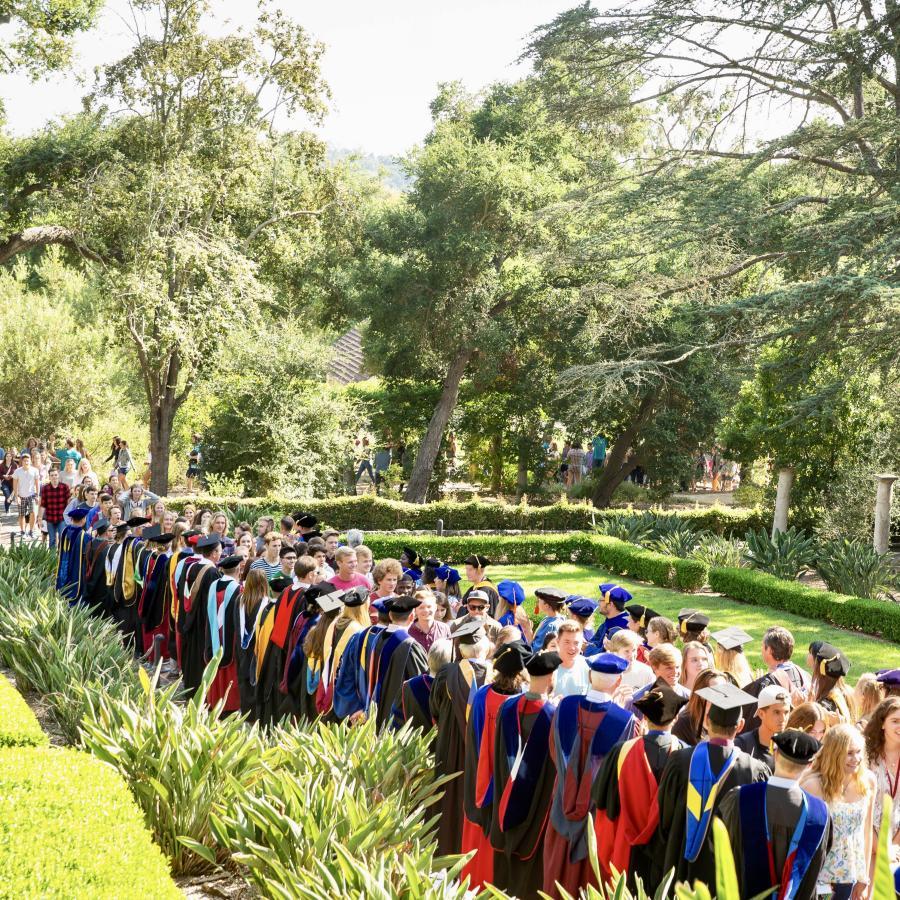 There are 23 new students enrolled in Westmont Downtown | Grotenhuis Nursing.
Athletes on the men's and women's soccer and volleyball teams began training camps earlier in the month, preparing for their inaugural seasons in the PacWest Conference.
Families will move their students into residence halls throughout the day Aug. 24 before the Welcome Session, a celebratory opening event of Warrior Welcome 2023, on Thursday, Aug. 24, at 3:30 p.m. in Murchison Gym. The event includes an official welcome from president Gayle D. Beebe, in his 17th year as president, with an introduction to this year's Orientation Team representing Student Life, professors and staff.
The Service of Commitment, a formal ceremony with robed professors who welcome students to the Westmont community, takes place Friday, Aug. 25, at 3:30 p.m. beginning in Murchison Gym. Following the service at about 4:30 p.m., bagpipe fanfare, a longstanding Westmont tradition, will lead new students on their First Walk through the Formal Gardens to Kerrwood Lawn, anticipating their Last Walk that occurs at Commencement from Kerrwood to Thorrington Field.