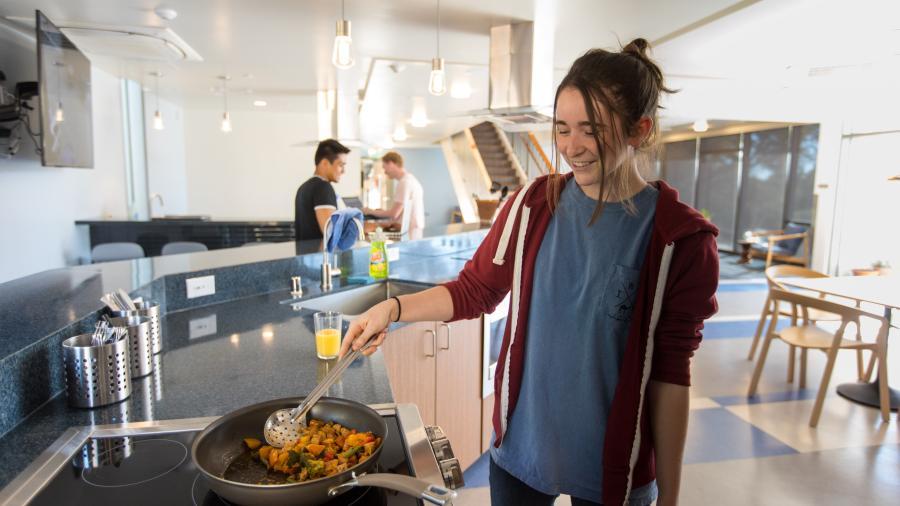 It's a Sunday, and like usual, I walk into Trader Joe's after church. We all love Trader Joes for many reasons: the snacks, the dark chocolate almond butter cups (not sponsored, just very passionate), and the decent prices. As I passed the ninth Westmont student on my weekly TJ's run, I started to wonder: Is Trader Joe's really the best spot to grab groceries in Santa Barbara? 

So here I am, on a mission to find the greatest grocery store. This is just one hungry girl's opinion, so don't take it too personally if your favorite doesn't win. I will evaluate them based on five categories:

First, access: is it easy to get to from Westmont? 
Second, quality: how fresh is the food? 
Third, variety: do I have lots of options?  
Fourth, price: how much will this grocery run break the bank? 
And finally, what I like to call the "Yum Factor": what's so special about this store?

Here we go!

No.7  - Whole Foods
    In seventh place: Whole Foods! Don't get me wrong, it's a great place to get a variety of high quality ingredients and works for any special diet. But if we are being honest, can any of us broke college students afford the prices? That and the fact that it is the hardest to get to from Westmont (RIP upper-State shuttle) makes it last place in my book. 
No. 6 - Lazy Acres
    Before this week, I had never tried Lazy Acres on the Mesa (not accessible by shuttle), but I have to say, I was quite impressed. From the fresh- pressed juices to the sushi bar, I was quickly drawn in—until I got to the checkout. Prices higher than Whole Foods are a big turn off. It has everything you could ever want in a grocery store, great items for special diets, and even a built-in coffee shop, but I just couldn't get past the number on my receipt.
No. 5 - Ralphs
    Ralphs, often compared to Krogers, is a great one-stop shop. And you can't beat their prices! It's right downtown, so it's also very accessible. If you're looking for a grocery store that's anything special, though, Ralphs is not your spot. It's pretty generic and not a great stop for high-end foods. 
No. 4 - Vons
    Oh, good and faithful Vons. I remember my first late-night shuttle trip to you and how gloriously close you were to Westmont (and to Blenders ;)) There is nothing special about it, but it's just so convenient! A big downside is definitely the high prices, but it's a great option for a quick snack run. 
No. 3 - Sprouts
    A new addition to the shuttle route, Sprouts has quickly proven itself as a Westmont favorite! It's like a smaller, cuter Whole Foods, offering all sorts of high quality and special diet options. Although it's pretty expensive, if you go for a sale, Sprouts is a great place to shop.
No. 2  - Farmers Market
    If you have been at Westmont any time at all, then you have probably ventured to the Saturday morning market on Anacapa. I'm sure I don't have to tell you why the market got second place. It's pretty accessible, has amazing variety and quality of food, and don't even get me started on its Yum Factor! It's major downside is that it is a bit more expensive than your traditional grocery store. But, in my experience, the prices here are worth it (Bonus: try the Montecito market on Fridays and the downtown one on Tuesdays!)
No. 1 - Trader Joe's
    Well, I guess it's true! Trader Joes really is the best around. Although there isn't a large variety and the produce isn't always the highest quality, TJ's outshines them all in the Yum Factor. They sell things you can't get anywhere else. Their snacks, treats, and frozen dinners are Westmont staples. It's also accessible on the shuttle and is one of the cheaper options around!
Now that we have figured out the winner, I'm going to get back to eating my TJ's peanut butter pretzels. Happy munching!