Virtual Visit Experiences
Upcoming Events
A Special Event | Learning for Wisdom: An Event for Prospective Parents with Professor Jim Taylor, PhD.
Wednesday, December 2, 2020 at 4pm PDT
We'll share the Christian learning experience that will ease your concerns and strengthen your enthusiasms. Professor Jim Taylor, PhD, Westmont professor of philosophy and author of the book, Learning for Wisdom, hosts this interactive virtual event tailored for parents trying to make sense of what learning looks like in college and where to lean in to the decision process to help guide their student well. These are the most formative years in a student's life, so investing where to spend them is a decision that has lifetime impact.
---
Session 4 | The Warrior Life
Thursday, December 3, 2020 at 4pm PDT
Westmont invites you to journey with us each month this fall for a unique and exclusive series of virtual events. Each session will build upon the prior and will give you the opportunity to experience every aspect of Westmont virtually! We highly recommend attending all of them in order, but there will be recordings available as well. These events are open to all high school students, transfer students and even parents! 
Session 1 | Application Party
Session 2 | Financial Aid
Session 3 | Westmont Academics
Session 4 | The Warrior Life
Thursday, December 3, 2020 at 4pm PDT
---
Special Event | Celebrating Hispanic Heritage Month with Pastor Jack Miranda
Special Event | Learning for Wisdom: An Event with Dr. Jim Taylor
Wednesday, December 2, 2020 at 4pm PDT
While nothing compares to visiting Westmont in person, we are providing alternatives through virtual platforms. A current Westmont student is hosting a live virtual tour of campus at 3 pm, Monday through Thursday. You may also schedule a time to talk with your admissions counselor through the platform of your choice.
If you have any additional questions or concerns please call me at 805-565-6200 or email visit@westmont.edu. 
Explore Westmont at your pace. Browse the Virtual Campus Exploration YouTube channel for different angles on the Westmont community. New videos are added regularly, so come back often.
Join us this fall for our virtual events to collect all six of these custom made Westmont stickers! They capture the beautiful iconic natural features of our landscape in scenic Santa Barbara!
---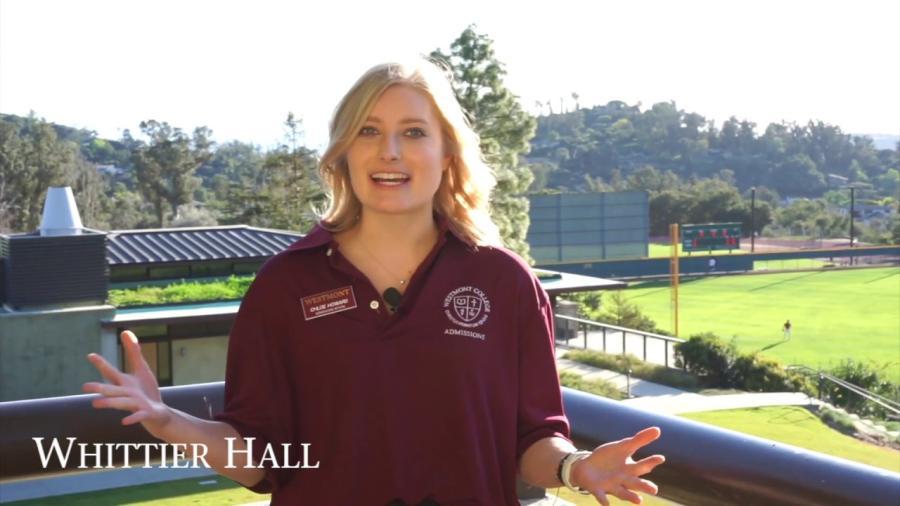 Take a look at our campus.
Visit Westmont and see one of the most beautiful campuses in the world. Our location in the foothills of scenic Santa Barbara offers stunning views of the Pacific Ocean and Santa Ynez mountains. You'll learn from world-class faculty and engaging students how Westmont can prepare you for a lifelong journey of spiritual growth, academic pursuit and personal maturity. 
Meet our faculty & professors.
Meet our faculty & professors in this webinar that we held this spring. Do you have questions or want to learn more? Reach out to us at visit@westmont.edu.