Virtual Visit Experiences
Upcoming Events
Virtual Senior Year Kick Off Event!
Tuesday, June 1, 2021 at 4 p.m. PDT
Join us to celebrate the transition to your senior year of high school! Senior year and the college application process that comes along with it can seem daunting and stressful, but we're here to help! Senior Admissions Counselor, Matt Pace, and current Westmont student, Addie Oswald will host a short, simple, and fun event to kick off your senior year and help you feel prepared for the college applications opening August 1.
---
Explore Our New 360 Virtual Campus Tour
While nothing compares to visiting Westmont in person, we are providing alternatives through virtual platforms. This includes virtual campus tours with current students and live online meetings with an admissions counselor. Live tours are Thursday afternoons at 4 pm. Admissions counselors are available to talk Monday through Friday, starting at 9 am.
If you have any additional questions or concerns please call us at 805-565-6200 or email visit@westmont.edu. 
---
Explore Westmont at your pace. Browse the Virtual Campus Exploration YouTube channel for different angles on the Westmont community. New videos are added regularly, so come back often.
Virtual Campus Exploration YouTube Channel
Want to learn more? Missed an event you were excited about? 
Here is an archived list of our past virtual events for you to view at your own convenience. We hope that these answer your questions and give you more insight to the Westmont College experience! 
Fall 2020 Application Party
Financial Aid Session
The Warrior Life
Video coming soon!
---
Special Event | Celebrating Hispanic Heritage Month with Pastor Jack Miranda
Special Event | Learning for Wisdom: An Event for Prospective Parents with Professor Jim Taylor
Watch here!
---
Spring 2021 | Philosophy of Teaching Virtual Event for Parents
Special Event | FAFSA February Virtual Event
Discover Your Westmont
We have finished all of our virtual events for this spring! Please check back for our upcoming virtual events soon! 
---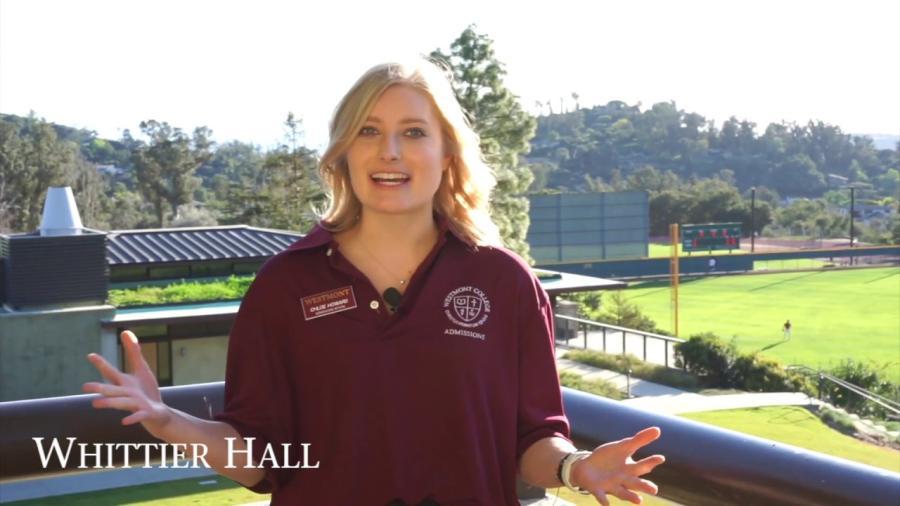 Take a look at our campus.
Visit Westmont and see one of the most beautiful campuses in the world. Our location in the foothills of scenic Santa Barbara offers stunning views of the Pacific Ocean and Santa Ynez mountains. You'll learn from world-class faculty and engaging students how Westmont can prepare you for a lifelong journey of spiritual growth, academic pursuit and personal maturity. 
Meet our faculty & professors.
Meet our faculty & professors in this webinar that we held this spring. Do you have questions or want to learn more? Reach out to us at visit@westmont.edu.