Faith. Climate. Action.
A Workshop on Christian Climate Advocacy
Westmont College, Santa Barbara, California
June 25-July 2, 2023
Westmont College invites evangelical students and faculty with a deep and enthusiastic commitment to creation care to join us in engaging a profound challenge: global climate change. How is the climate changing, locally and globally?  How is it affecting people, and the ecosystems in which they live? How should Christians respond?  And how can we spread the word, with faith, hope, and love?
With the help of nationally-recognized experts, theologians, and pastors, our workshop will equip you with knowledge, communication strategies, advocacy skills, and a rich community of mentors and peers so that you can return home ready to help your own campuses and congregations discern how to respond faithfully and effectively to the changing climate.
---
Eligibility
We're eager to welcome students and faculty from across the Council for Christian Colleges and Universities (CCCU), as well as InterVarsity student leaders from across the United States. If you have a strong commitment to creation care, and want to learn more about how to be an effective communicator and advocate for faithful responses to climate change among evangelicals, we hope you will apply! If you are accepted into the program, you will receive financial support for attending the summer workshop, and be eligible for funding for pursuing an advocacy project in your church or campus community the following year.
---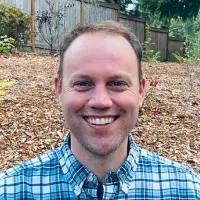 James Amadon, D.Min — CIRCLEWOOD
Amadon the executive director of Circlewood and the executive producer of the Earthkeepers podcast. He is also an editor and weekly writer at The Ecological Disciple. His work centers on helping those in leadership positions figure out how to lead communal transition from our current way of life to more sustainable practices.
Carina Barnett-Loro — CLIMATE ADVOCACY LAB
Barnett-Loro serves as Interim Executive Director at Climate Advocacy Lab where she oversees programmatic offerings, organizational learning, and evaluation work. She spent six years organizing local and state-level climate and energy campaigns with the North Carolina Sierra Club and Union of Concerned Scientists.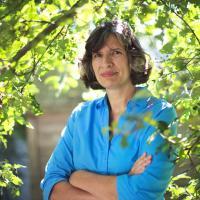 Dorothy Boorse, Ph.D. — GORDON COLLEGE
Boorse specializes in aquatic community ecology and invasive species. She is on the board of Au Sable Institute for Environmental Studies, and a senior advisor to Young Evangelicals for Climate Action. She was the lead author of a report on poverty and climate change, Loving the Least of These: Addressing a Changing Environment for the National Association of Evangelicals.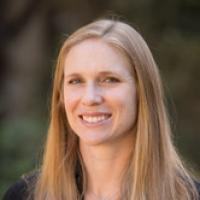 Katherine Bryant, Ph.D. — WESTMONT COLLEGE
Bryant specializes in international development, and political economy, examining the organizational characteristics of foreign aid agencies. She teaches Westmont's course in environmental politics for our Environmental Studies program.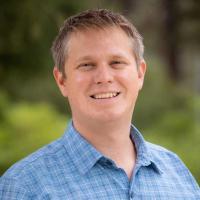 Ben Carlson, Ph.D. — WESTMONT COLLEGE
Carlson is a physicist at Westmont who teaches a course that frames concepts in physics around key environmental issues including conventional and alternative energy sources. He is currently working on projects to integrate small-scale energy infrastructure into education.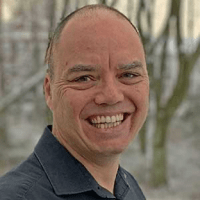 John Cook, PhD — George Mason University
Cook is a research fellow at the Climate Change Communication Research Hub at Monash University. He is also affiliated with the Center for Climate Change Communication as faculty. He has authored several college textbooks, including Climate Change: Examining the Facts, Climate Change Science: A Modern Synthesis, and the book Climate Change Denial: Heads in the Sand.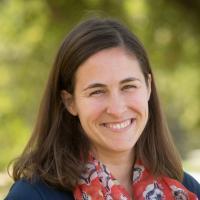 Elizabeth Gardner, Ph.D. — WESTMONT COLLEGE
Gardner is a rhetorician in the Communication Studies department at Westmont College. Her expertise is in public discourse, argumentation and advocacy, and communication criticism, and her research specializes on social change in response to public campaigns.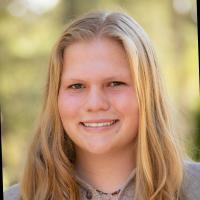 Grace Gantt — WESTMONT COLLEGE
Gantt is a student at Westmont. She is majoring in Environmental Studies, served as Westmont Sustainability Intern in Spring 2023, and is also leading the Students for Sustainability Club on campus.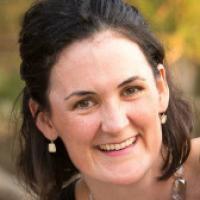 Andrea Gurney, Ph.D. — WESTMONT COLLEGE
Gurney is a professor of psychology and clinical psychologist who specializes in resiliency, rebuilding relationships, and rethinking ways we care for one another. Following post-doctoral work at Harvard Medical School and Harvard-affiliated Boston Children's Hospital, she has spent two decades in the Santa Barbara community working extensively with church and other community groups responding to natural disasters and deep polarizing divides.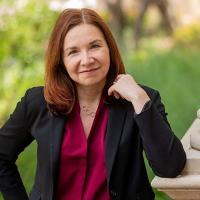 Katharine Hayhoe, Ph.D. — TEXAS TECH UNIVERSITY
Hayhoe is the chief scientist for the Nature Conservancy and a Paul Whitfield Horn Distinguished Professor and the Political Science Endowed Chair in Public Policy and Public Law at Texas Tech University. She is a prominent figure in climate research and a world class speaker on climate change and advocacy. She co-wrote the book A Climate for Change: Global Warming Facts for Faith-Based Decisions.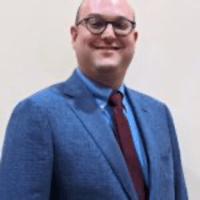 Josh Low — Yale Program on Climate Change Communication
Low leads YPCCC's strategy for engaging and supporting the climate and clean energy advocacy, media, and education communities. Prior to YPCCC, he managed campaigns and led grasstops and grassroots organizing efforts that advanced bipartisan support for climate action, elected climate champions, and passed legislation that expanded access to clean energy in multiple states.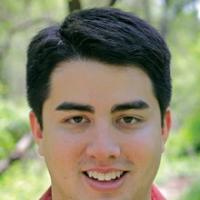 Ben Lowe, Ph.D. — A ROCHA INTERNATIONAL
Lowe is the Deputy Executive Director at A Rocha international while also serving as a Board Member at Christians for Social Action and Senior Advisor to Young Evangelicals for Climate Actions, which he co-founded.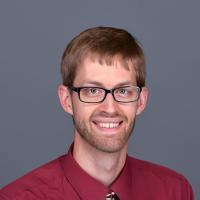 Steve McMullen, Ph.D. — HOPE COLLEGE
McMullen is an associate professor of economics at Hope College, a fellow at the Oxford Centre for Animal Ethics, and an associate fellow at Kirby Lang Centre for Public Theology. He has written a book titled Animals and the Economy, hosts the podcast Faithful Economy, and has written widely on faith, economics, and stewardship.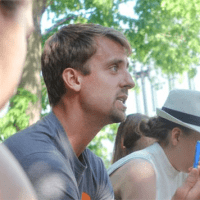 Kyle Meyaard-Schaap, M.Div. — EVANGELICAL ENVIRONMENTAL NETWORK
Meyaard-Schaap is the vice president of the Evangelical Environmental Network where he works to educate and mobilize the global Christian community to address the climate crisis. He is the author of a forthcoming book "Following Jesus in a Warming World".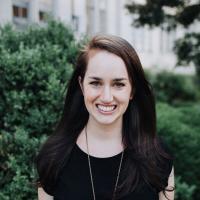 Jessica Moerman, Ph.D. — EVANGELICAL ENVIRONMENTAL NETWORK
Moerman is a climate scientist and the President and CEO at the Evangelical Environmental Network. She is a prominent speaker on topics relating to climate change, environmental stewardship, and the intersection of science and is also the co-founding Pastor of Grace Capital City Church in Dupont Circle Washington, DC.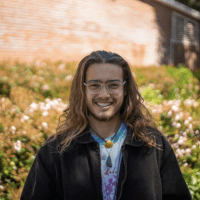 Conrad Morgan — WESTMONT COLLEGE
Morgan is a Westmont graduate. He double majored in Communication Studies and Environmental Studies.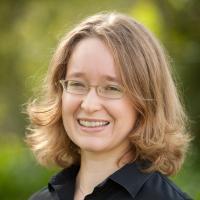 Caryn Reeder, Ph.D. — WESTMONT COLLEGE
Reeder is a New Testament professor and co-coordinator of the Gender Studies program at Westmont. Her research addresses social issues—particularly war, women, and violence—in the Bible and biblical worlds. She teaches for Westmont's Environmental Studies program, and her courses "Gender in Theological Perspective" and "Apocalypse" both deal heavily with environmental themes, including ecofeminism and end-times theology.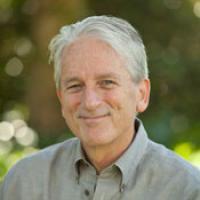 Jeffrey Schloss, Ph.D. — WESTMONT COLLEGE
Schloss is a biologist who co-developed the international Creation Care Study Program, has spoken and taught widely on creation stewardship, and was a charter member of the Evangelical Environmental Network and Chair of Education for the Christian Environmental Council.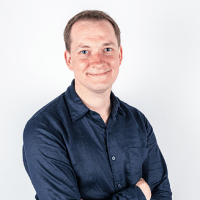 Erik Thulin, PhD — Rare
Thulin is the applied behavioral science lead at Rare's Center for Behavior and the Environment, directing the Center's research agenda. He focuses on bridging the academic-practice gap through collaborations with research partners and environmental practitioners.
Cynthia Toms, Ph.D. — WESTMONT COLLEGE
Toms is a professor of Global Health and Kinesiology whose current research focuses on food security as a social determinant of health. She serves as the director of Westmont's Global Health in Uganda Semester program and co-advises Westmont's global studies fellow program.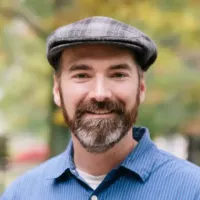 Brian Webb, M.S. — HOUGHTON COLLEGE
Webb is assistant professor of Environmental Studies and Director of the Center for Sustainability at Houghton College. He is also the founder and co-director of the Christian Climate Observers Program and is engaged in numerous national-level Creation Care initiatives.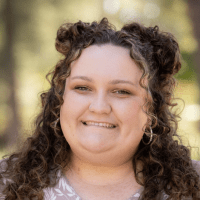 Jenna Wheeler — WESTMONT COLLEGE
Wheeler is a student at Westmont. She is majoring in Communication Studies and minoring in Environmental Studies.