January 2020 Parent Newsletter
Dear Westmont Parent,
 
May the God of hope fill you with all joy and peace in believing, so that by the power of the Holy Spirit you may abound in hope. -- Romans 15:13

On behalf of the alumni and parent relations team, we pray 2020 is a year of joy and peace as you set your heart and mind firmly on God's gracious gift of new life through Jesus Christ. 

As parents, we rightly give much thought to our children and how they are growing and maturing. But we parents are always seeking to learn and grow as well! We hope the resources below are an encouragement to you as navigate your vital yet evolving relationship with your college student.

There a number of wonderful events coming up and even a fun way to express your love and support for your student from afar. In March, you are invited to return to campus and see the creative energies of Spring Sing on display. I hope you will join us!

Finally, we are always eager to partner with parents who are interested in hosting Westmont events in your area. Please contact us to learn more.

May you abound in His hope this new year!

Sincerely yours, 
Sarah Camp
Assistant Vice President for College Advancement,
Interim Senior Director of Alumni and Parent Relations
Mark Your Calendars for Parents Weekend
We look forward to hosting you on campus for Parents Weekend March 27-29, 2020! You'll soon receive our save-the-date postcard. Stay tuned for more information in your inbox and on our parent website. If you plan to join us, now is the time to book a flight and make a hotel reservation. Registration will open soon.
Nobel Prize winning Daniel Kahneman to speak at Westmont's President's Breakfast
Daniel Kahneman, one of the world's most important thinkers, will speak at the 15th annual Westmont President's Breakfast on Friday, March 6, at the Hilton Santa Barbara Beachfront Resort. Daniel has made a profound impact on many fields including economics, medicine and politics.  He won the Nobel Prize in Economic Sciences in 2002 for his influential work on the psychology of judgment and decision making and behavioral economics. His ground breaking book, "Thinking, Fast and Slow," is an international bestseller. Tickets for this event can be purchased here beginning 9 a.m. Friday, February 7. Mr. Kahneman will also speak at convocation on campus March 6 from 10:30-11:15 a.m., so your student will get a chance to hear him. Parents may attend chapel anytime, so feel free to join us that day.
Operation Valentine
The student-led Urban Ministry team will deliver a Valentine from you to your student: premium long-stemmed roses in a chic vase, a Valentine gift box loaded with wonderful treats, or both. A personalized message will let your student know you are thinking of them on this special day. The cost is $15 for one item and $25 for both, with deliveries made on Thursday, February 13. Place a secure order for your student no later than February 10.
Emotional Support for your College Student
By Eric Nelson, Counseling and Psychological Services
As parents of a college student, you may understandably envy the remarkable experiences your young adults enjoy, such as new relationships, new-found freedom, intellectual conversations, international trips, etc. In addition to these high points, students in this developmental period typically encounter some of their lowest moments from unforeseen failures, the overwhelming nature of uncertainty, complications in relationships, and the distress of managing it all. As they respond to these lows, college students may have difficulty adapting to the surprisingly painful emotions that arise, and they can overreact to the discomfort. Failure on an assignment can yield fear about a future unfulfilled, an overly busy week can bring a hopelessness about whether they'll make it through, and the highly comparative Instagram feed of social connection can produce problematic feelings of inadequacy and fear of missing out. 
Fortunately for our students, navigating the complex environment of young adulthood is far more manageable with caring parents and the broad network of support at Westmont. On campus, students are encouraged to reach out to the many layers of support, including peers around them, the residence life staff in their dorms (RAs and RDs), their professors, staff members they interact with, the Campus Pastor's Office, and Counseling and Psychological Services (CAPS). As a college, we're also highly proactive with emotional health resources, providing opportunities to learn about coping with college in our Fit for Life classes, spiritual health in chapel, seminars on anxiety, widespread programming in the residence halls, and supportive relationships with peer coaches, RAs, and spiritual formation coordinators. 
Parents offer a critical conduit of support. As you reflect upon how you can help your son or daughter on campus, consider these ideas:
Keep the avenues of communication open and be mindful of this support. Too little support can leave students without direction or input on how to respond to new challenges. Too much support can impede this important stage of development and actually engender less resilience and distress. 
Model healthy patterns of resolution when your child calls you with a concern or problem. Instead of repetitively talking with them about their problems, provide empathy and reflective care while also empowering them to take an active role in their concern instead of lingering in sadness. Focus on empowering as opposed to fixing. 
Encourage them to seek support from a wide range of resources on campus. Students can become inactive or passive when overwhelmed. Recommend they sign up for a meeting with a peer coach, touch base with an RA, or reach out for counseling. 
Be mindful of your own stress or anxiety. Children can pick this up and assume your anxiety themselves. 
As a parent, own the difficulty involved in this parenting season. Get support from others and educate yourself on this important parenting transition. Consider these books: "Letting Go" by Coburn and Treegar; "You're on Your Own (But I'm Here If You Need Me)" by Savage.
A Spiritual Buffet Table
By Scott Lisea, Campus Pastor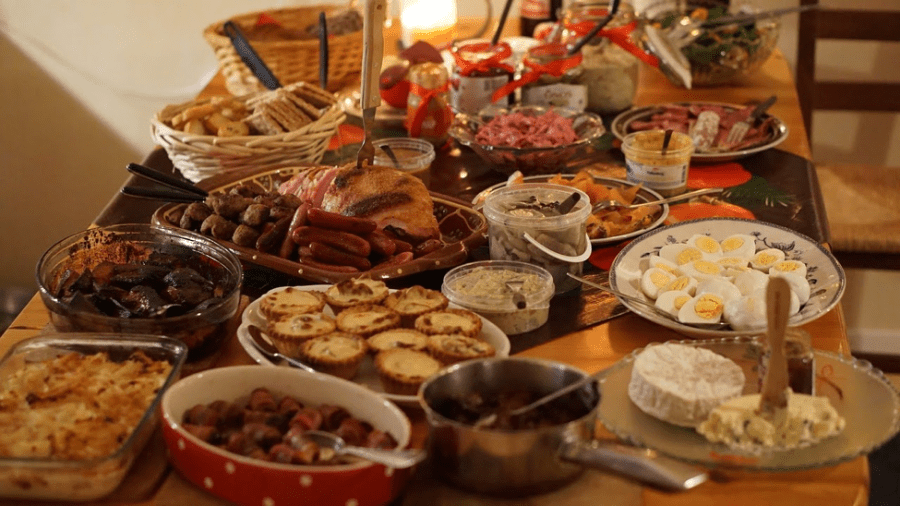 I've been thinking about growth and buffet tables. Maybe the end of the holiday season makes this metaphor seem like a good fit, but that kind of buffet table usually leads to another sort of growth.
I've been considering about how our students grow spiritually during their time at Westmont. Reflecting on the various opportunities and options available to them brings to mind a large buffet table filled with delicious dishes and choices, all meant to nourish and bless them: bacon-wrapped dates, meatballs, rich cheeses and fresh fruits.
What do we serve our students? When they arrive in this community, they can choose to engage in chapel (we can require them to attend but they decide whether or not to engage), where they'll hear diverse voices of saints from our community and around the world. They can dive into different worship styles, traditions, practices and languages. Students can join a Capax Dei group or a myriad of other small Bible studies where they can grow in their relationship with God and a handful of friends. They can add service to their plate, in the Westmont community, greater Santa Barbara, or through short-term mission opportunities on a weekend, for spring break, or during the summer on an international Emmaus Road trip. They can join a church community in town and participate in a multi-generation faith community. They can develop significant relationships with faculty and staff mentors at Westmont. I could go on and on.
But nobody makes them eat. They have the freedom and will to choose whether or not they try new things, pick up opportunities and take advantage of the feast. While these activities lack the urgency of taking an exam or writing a paper, those who grow in wisdom know they need to eat and that what they consume makes a significant impact on their health.
While I spend some of my time wondering about what to place on the table in front of students, what to preach, who to invite in, what to add to the options, I also help them to choose to learn to feed themselves. Someday, they will leave our table behind and launch into life. Will they know how to feed themselves and be shaped by the love of God and love for their neighbor? Will they know how to lead hungry people to the table? Do they know how to honor the teachings of Jesus? Do they know how to listen for and obey the Holy Spirit? These questions occupy my time as I contemplate, strategize, and pray.
Jesus said that those who hunger and thirst for righteousness would be satisfied in the kingdom of God. Join me in praying that our students, your sons and daughters, would experience the satisfaction of being filled by Christ.
We're Thankful for Supportive Parents
The generosity of parents continues to bless us. We're deeply thankful for support from parents of students and alums in 2019, which helps Westmont students thrive. If you're interested in making an ongoing commitment, consider starting automatic monthly payments this January. The President's Associates, a vital group of financial partners who give at least $1,000 each year, receive benefits that include exclusive communications from President Gayle D. Beebe and invitations to special events on campus. Learn more about the President's Associates.
If you would like to donate you may do so at our giving webpage.