Global Leadership Center, Westmont College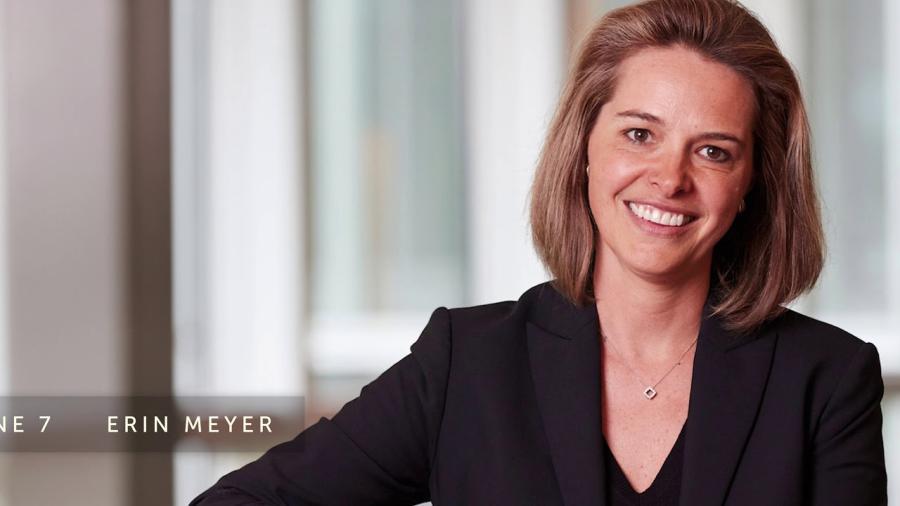 June 5-7, 2019
$349 per person before March 15, 2019
$449 per person regular price
As a leader, how do you build an organization that both succeeds and makes an enduring impact on society?  At Lead Where You Stand, you'll hear from world-class speakers in an intimate environment who will inspire you to lead well and pursue the greater good. Whether you come from the business world, a non-profit organization or the government, you'll gain valuable new insights and skills. You can even stay in comfortable rooms on Westmont's beautiful campus.
Register today; attendance is limited to 225 people. Take advantage of this transformative, low-cost conference: $349 until March 15; $449 after.
Event Sold Out 
Speakers
Jon Meacham
Meacham, Pulitzer Prize-winner, contributing writer to The New York Times Book Review and contributing editor at Time magazine, recently published "The Soul of America: The Battle for Our Better Angels," which examines the present moment in American politics and life by looking back at critical times in our history when hope overcame division and fear. Meacham was awarded the Pulitzer Prize for biography in 2009 for his New York Times bestseller "American Lion: Andrew Jackson in the White House." His other New York Times bestsellers include "Destiny and Power," Meacham's biography of George H. W. Bush, "Thomas Jefferson: The Art of Power," "Franklin and Winston: An Intimate Portrait of an Epic Friendship," and "American Gospel: God, the Founding Fathers, and the Making of a Nation."
Erin Meyer
Meyer, author of "The Culture Map: Breaking Through the Invisible Boundaries of Global Business," is a professor at INSEAD, an international business school with campuses in France, Singapore and Abu Dhabi. Based in Paris, she analyzes how national cultural differences impact business and speaks about cross cultural management and global teamwork. She was selected by Thinkers50 as one of the 50 most influential business thinkers of 2017. In addition HR Magazine named her as one of the 30 most important HR thinkers of the same year. At INSEAD, she is senior affiliate professor of the organizational behavior department and program director for Leading Across Borders and Cultures, which teaches students how to lead in a complex, cross-border, multicultural environment.
David Brooks
Brooks, New York Times columnist and author of the best-selling book "The Road to Character," is one of America's most prominent political and social commentators. He writes a bi-weekly op-ed column for the New York Times and regularly appears on PBS News Hour and National Public Radio's All Things Considered. He has also written "The Social Animal," "On Paradise Drive," and "Bobos in Paradise." He worked at the Wall Street Journal for nine years and has written for the New Yorker, Forbes, the Washington Post, and many other periodicals. A graduate of the University of Chicago, he has taught at Duke University and teaches a global affairs course on humility at Yale University. This is the third year Brooks has been a keynote speaker at the conference.
Gayle Beebe
Gayle Beebe, president at Westmont since 2007, has spent 26 years in higher education. He has authored or edited 10 books and more than 40 articles, including "The Shaping of An Effective Leader: Eight Formative Principles of Leadership" and "Longing for God: Seven Paths of Christian Devotion." Leading unprecedented growth at Westmont while facing significant challenges, he has loved attracting new resources to build out the campus, developing new academic and co-curricular programs, and pursuing the next horizon. He received master's degrees in divinity from Princeton Theological Seminar, in philosophy of religion and theology from Claremont Graduate University, and in business administration in strategic management from the Peter F. Drucker School at Claremont, and a doctorate in philosophy of religion and theology at Claremont. 
Time

Title

Speaker

1:30-1:45 PM
Welcome and Introductions
Gayle Beebe & Reed Sheard
1:45-2:15 PM
Addressing Bias: The Quest For Our Better Angels
Carmel Saad
2:15-2:45 PM
Evidence Based Decision Making In A World Full of Dilemmas
Enrico Manlapig
2:45-3:00 PM
Interactive Exercise #1
Gayle Beebe
3:00-3:15 PM
Break
3:15-3:45 PM
Global Health: So That All May Flourish
Cynthia Toms
3:45-4:45 PM
The Soul of America: The Battle for Our Better Angels Talk #1
Jon Meacham
4:45-5:45 PM
Break and Networking
5:45-6:45 PM
Dinner
7:00-8:30 PM
The Soul of America: The Battle for Our Better Angels Talk #2 w/ Q&A
Jon Meacham
Time

Title

Speaker

7:00-8:00 AM
Breakfast
8:00-8:15 AM
Welcome and Overview
Gayle Beebe & Reed Sheard
8:15-8:45 AM
Intelligent Design and Machine Learning: Weaving Discreet Particulars Into A Meaningful Whole
Don Patterson
8:45-9:15 AM
Innovative Leadership And The Quest For An Enduring Impact
Gayle Beebe
9:15-10:45 AM
The Second Mountain: The Quest For The Moral Life Talk #1 w/ Q&A
David Brooks
10:45- 11:00 AM
Break
11:00-11:45 AM
Interactive Exercise #2
Gayle Beebe
11:45-12:45 PM
Lunch
1:00-2:45 PM
The Second Mountain: The Quest For The Moral Life Talk #2, Panel Discussion
David Brooks
2:45 -3:00 PM
Break
3:00-3:30 PM

InTouch Health: The Global Reach of Digital Medicine

Yulun Wang
3:30-4:00 PM
World Telehealth Initiatives (WTI): The Transformational Impact of Digital Medicine
Sharon Allen
4:00-4:30 PM
Leadership and Digital Transformation: A Road Map for Organizations
Reed Sheard
4:30-4:45 PM
Interactive Exercise #3
Gayle Beebe
4:45 - 5:45 PM
Break and Networking
5:45 - 6:45 PM
Dinner
7:00 - 8:00 PM
The Second Mountain: The Quest For The Moral Life Talk #3
David Brooks
8:00 - 8:05 PM
Concluding Comments
Gayle Beebe
Time

Title

Speaker

7:00-8:00 AM
Breakfast
8:00-8:15 AM
Welcome and Overview
Gayle Beebe & Reed Sheard
8:15-8:45 AM
Leadership and Literature: The Renewing Resources of Classic Literature
Mark Sargent
8:45-9:30 AM
Feeding the Planet: Food Security in the 21st Century
Jeff Dykstra
9:30-10:15 AM
Education That Leads To Life Contributions
Helen Young Hayes
10:15-10:30 AM
Break
10:30-11:45 AM
The Culture Map: Global Leadership That Leads to Sustainable Success
Erin Meyer
11:45-12:15 PM
Panel and Q&A
Jeff Dykstra, Helen Young Hayes and Cynthia Toms with Erin Meyer
12:15 PM
Concluding Comments
Gayle Beebe
12:15-1:00 PM
Lunch
1:00 PM
Conference Concludes