Office of the Provost Educational Effectiveness
2018-2019: Christian Understanding, Practices and Affections; Written Communication
This year, we are assessing Christian Understanding, Practices and Affections and Written Communication ILOs.
The Written Communication ILO reads, Westmont Graduates write effectively in various contexts.
The CUPA ILOs read,
Westmont graduates will demonstrate literacy in biblical and orthodox Christian faith;
Westmont graduates will demonstrate faithfulness in Christian service.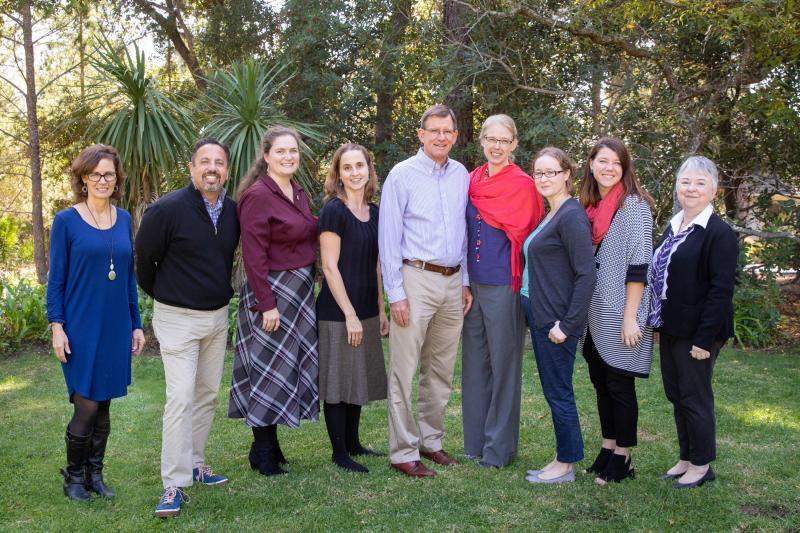 The CUPA assessment team includes:
Dr. Lisa DeBoer (Art), Lead Assessment Specialist for CUPA
Dr. Sandra Richter (Religious Studies), CUPA Consultant
Dr. Caryn Reeder, (Religious Studies), CUPA team member
Dr. Scott Lisea (College Pastor), CUPA team member
Dr. Jana Mayfield Mullen (Library), GE Assessment Coordinator and CUPA team member
Shannon Balram (Student Life), team member
Tim Wilson (Student Life), team member
The Written Communication assessment team includes:
Dr. Sarah Skripsky (English) Lead Assessment Specialist for Written Communication
Dr. Theresa Covich (English), Written Communication team member
Mission
The Office of Educational Effectiveness in partnership with the Academic Senate, Program Review and General Education Committees is committed to sustaining a culture of inquiry and improvement of student learning by implementing systematic assessment and promoting program quality.
To accomplish our mission, we:
provide support and training on curriculum development; outcome-based learning; and assessment design and data collection, analysis, and implementation for faculty, co-curricular specialists, academic librarians, and departments
support faculty and departments in the integration and assessment of college-wide General Education initiatives
facilitate documentation of educational effectiveness through six-year program review and annual assessment update reports
locate and disseminate best pedagogical practices and assessment scholarship
enhance the visibility and recognition for quality assessment resulting in the enhancement of student learning
share assessment data with the college leadership to assist them in data-guided decision-making
support faculty participation in assessment-related regional and national conferences and workshops
provide training and support for conducting assessment in AMS.
Assessment Plan
General Education Assessment Schedule