Parent News Parent Involvement

Cake. Did someone say CAKE?
Would you like to surprise your student with a cake? The student-led Potter's Clay core team will deliver cakes for any celebratory occasion. Order a freshly made cake, and the team will deliver it on the date you specify. Choose from vanilla, chocolate fudge, strawberry, red velvet, funfetti or a gluten-free brownie. Cakes cost $20 each and include a personalized message. Please order no later than three days before your student's birthday or special date to ensure a timely delivery. Celebrate your student's half birthday or send a cake for completing a difficult test. Think of all the occasions that can help you support your student. Order now for upcoming birthdays and special occasions.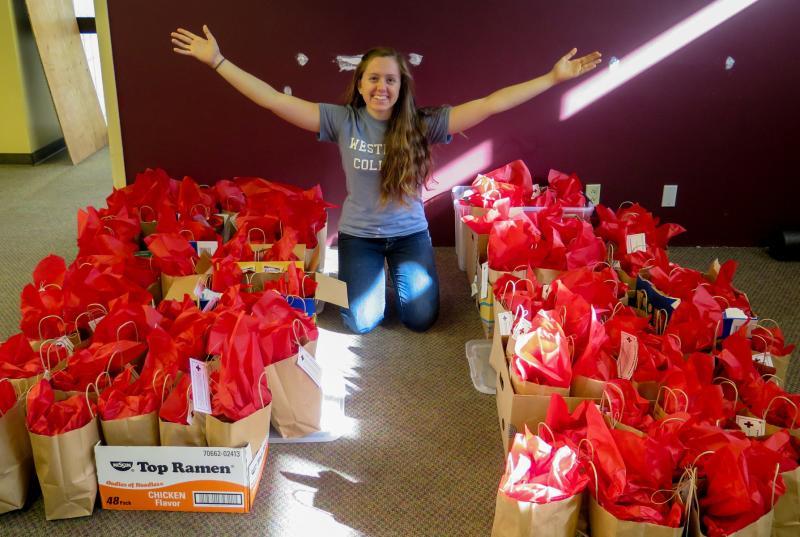 Finals Week Survival Kit
In just one more week, your student will be home ready to celebrate the completion of another semester. But, in the mean time, he/she will be writing papers and preparing for final exams. Now is the time to show them that you are thinking of them and rooting them on as they finish strong. 

Finals Week Survival Kits are full off fabulous treats and stress-relieving toys. The kit will be delivered to your student's room along with a personalized note from you. The cost is $20 each. Midnight Friday, December 7 is the deadline to order your student a Finals Week Survival Kit. 

Christian Trustmaker: Online Resource for Preparing or Updating Wills and Trusts
Wills and trusts provide vitally important protection your family by naming a guardian for your children, properly distributing your assets and avoiding a lengthy probate. Westmont offers an affordable online resource for alums, parents and friends of the college to prepare wills and trusts or to update your documents through Christian Trustmaker. Available plans include will, revocable living trust, powers of attorney for property and health, and advance medical directives. For more information, contact Mona Motte at mmotte@westmont.edu.
Chapel Is for You, Too!
Our new campus pastor, Scott Lisea, is doing a fantastic job of bringing the life-giving word of Jesus to our community. He and his team focus intently on providing deep and diverse opportunities for your student and our community to hear the word of God, experience community and grow in our faith. I encourage you to explore their website as it gives a wonderful window into the vision and mission of the campus pastor's office. You'll find it inspiring.
I also encourage you to go online and listen to the many engaging chapel talks your student has heard this semester. A variety of dynamic speakers have both challenged and affirmed our faith and walk with God. Listen to Pastor Scott's encouraging sermons as well as he takes us through Psalm 23 this year. You can hear these talks online.

Westmont's New Trailhead Program Helps High School Students Explore Their Calling
Westmont encourages our students to see their lives not as a race--a series of predetermined steps that will earn them "success"--but rather as a calling, an chance to bring all of who they are to God's work in the world. We're excited now to be able to share that perspective with high school students, who can easily find themselves jumping through pre-college hoops without much sense of significance or purpose. Trailhead: Seeking God's Call is a new program for high school youth ready to think deeply about their place in God's world. During a one-week summer residency at Westmont, students explore academic disciplines, encounter real-world needs, and reflect theologically on vocation and work. Then, in a yearlong mentorship with Trailhead faculty and church partners, they apply their experience as they continue to seek God's call at home.

If you know any high schoolers who would benefit from some time to pause, take stock, and listen for God, we'd love to have them with us at Trailhead next year. Our 2019 dates are June 14-21, June 22-29, and June 30-July 6. And if your church might like to work with Trailhead to support students' vocational journeys, we're always looking for new pastoral partners. Find out more at westmont.edu/trailhead, or drop us a note at trailhead@westmont.edu.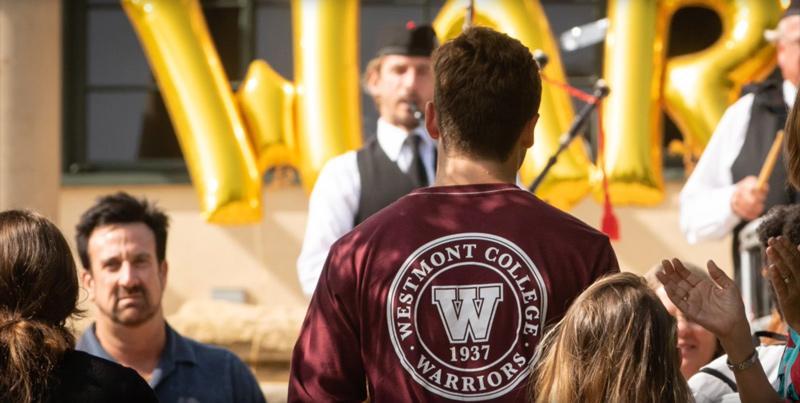 Learn Your Student's Class Verse
Each year, the student life team and student leaders choose the verse for the incoming class. Please pray for your student using these verses as a guide and inspiration.
Class of 2019: "By this, everyone will know that you are my disciples: if you love one another." John 13:35
Class of 2020: "Many are the plans in a person's heart, but it is the Lord's purpose that prevails." Proverbs 19:21
Class of 2021: "I know the Lord is always with me. I will not be shaken, for He is right beside me." Psalm 16:8
Class of 2022: "Guide me in your truth and teach me, for you are God my Savior, and my hope is in you all day long"                                    Psalm 25:
A Word from Campus Pastor Scott Lisea Photo of Scott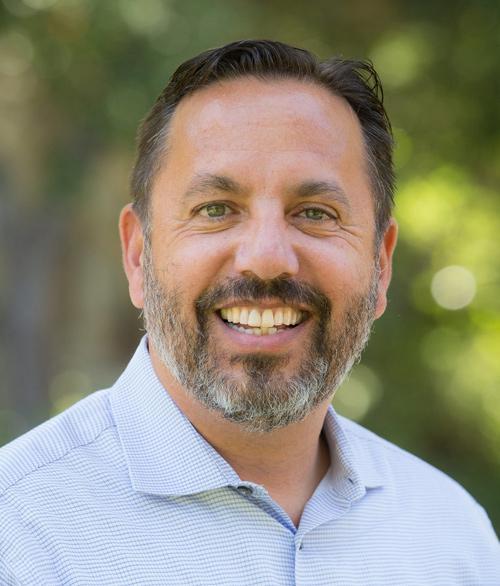 Greetings, Westmont Parents!
I've held this new role officially for two months, and I'm so grateful for the privilege of serving this community. The past two months have been full of introductions to incredible administrators, faculty, staff, students and parents. In so many ways, Jamie, my wife, and I are back home here at Westmont: as alums from the class of 1988, as Westmont parents twice over, and mostly because we've spent much of our lives since Westmont investing in college students. This is our heartbeat. Read More
As an economics and business major (and religious studies minor), I studied statistics for a year. It was a tough go, but I've appreciated that class ever since. As a leader, I found that good information helped me make better decisions about how to invest my time so I could make as big an impact as possible in the things that mattered most. These statistics about young millennials help me frame my approach to my role as campus pastor.
According to the American College Health Association:
64 percent college students felt "very lonely" in the previous 12 months.
Only 19 percent reported they never felt lonely.
62 percent reported feeling "overwhelming anxiety"; 69 percent reported feeling "very sad."
 Another study found:
35.5 percent said they "felt so depressed it was difficult to function."
High school students consistently show up to the nurse for panic attacks, not skinned knees or Band-Aids.
More students than ever come to college on medication or in treatment for mental health problems
Many more statistics confirm similar themes. How students arrive at college and how they experience the world helps me frame my approach at Westmont in this wonderful role as shepherd and teacher. Most importantly, the hope of the gospel, the availability of the Holy Spirit, the grace of Jesus Christ, and the invincible love of God the Father form the larger frame for the big picture of possibilities for our students.
As I considered what I would teach this year, I felt an immediate peace about spending significant time in Psalm 23. The first line of the psalm makes a radical declaration: "The Lord is my shepherd. I lack nothing." If the Hebrew had punctuation, several exclamation marks would end the line. The rest of the psalm offers commentary and confirmation of this beginning. I hope and pray our students will make the connection between the Lord being their shepherd and lacking nothing—and that this knowledge will become their experience. I pray that an enduring peace will accompany this experience of the Lord's leadership.
It's an exciting time in the life of the college to serve in this role, and our office, Eben Drost, class of 2011, Samantha Joyner, class of 2016, and Jamie Lisea, class of 1988, begin the new year and season with great hope and expectation. Please pray for us as we enter into more relationships. Our goals include:
Being relationally available.
Faithfully proclaiming the gospel.
Leading the community with a big-tent approach as an intercultural, international, cross-denominational and intergenerational worshipping body.
Making disciples.
Developing leaders to send out into God's kingdom.
Coming alongside those who are giving their lives to students.
Peace be with you. I'm praying for you.
Follow along at chapel: Chapel online
Follow us on Instagram @westmontpastor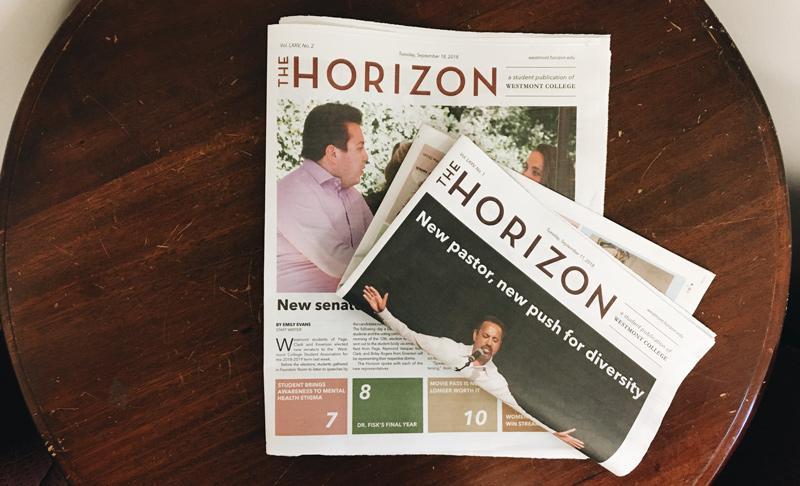 Extra, Extra, Read All About It
A subscription to Westmont's weekly student newspaper, the Horizon, will give you a taste of college events and issues being discussed on campus as well as stories about athletics, residence hall life, faculty activities, perspectives on faith-related issues and other topics of interest. Annual subscriptions cost $65 or $40 a semester. Click Here to Order

We look forward to meeting you at Parent Orientation!
We're excited to greet your during Parent Orientation August 23-24. Check out our schedule full of great information and opportunities to meet other parents and speak with professors.

Be the Best-Dressed Parent in Town
Show your support for Westmont and your student by wearing Warrior gear from the Westmont Bookstore. Choose from an incredible selection of T-shirts, sweatshirts, jackets and jerseys as well as other Westmont merchandise. See a full selection and order online. Or, visit our store while on campus.

For First-Year Parents Only
Please join us for First-Year Parents Weekend November 2-3 and participate in a few special events we've planned for you. See an example of last year's schedule while we finish the details for this year's program. The weekend offers a lighter schedule than our Parents Weekend in the spring to give you lots of time to spend with your student.

Extra, Extra, Read All About It!
A subscription to Westmont's weekly student newspaper, the Horizon, will give you a taste of college events and issues being discussed on campus as well as stories about athletics, residence hall life, faculty activities, perspectives on faith-related issues and other topics of interest.
Read more

Finals Week Survival Kits
The student-led Emmaus Road program offers a great way to support your student and provide a respite from the stress.
Read more

Welcome New Students and Parents
We're delighted to welcome our new parents and their students to the Westmont family. This semester, 30 students have joined us on campus. 
Read more

Mark your Calendars for Parents Weekend
We look forward to hosting you on campus for Parents Weekend March 23-24, 2018! Stay tuned for more information in your inbox and on our parent website.
Read more