Parent News Westmont News
New Writing Minor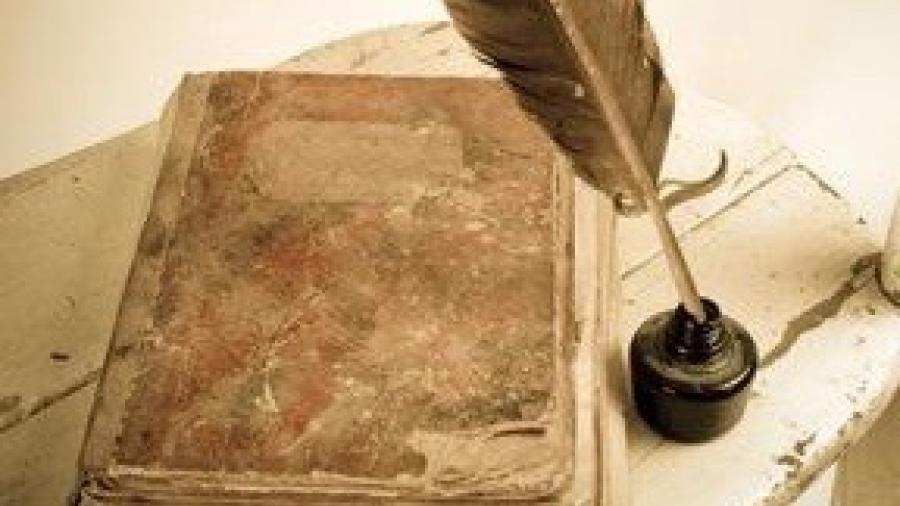 The faculty and the trustees have approved a new minor in writing. While it originates in the English Department, it appeals to a wide variety of students who wish to supplement their majors by cultivating writing skills. The 20-unit program requires one introductory course in language study and another in advanced composition and grammar. It then offers an array of electives drawn from art, communication studies, English, history, and theatre arts. Students may also receive credit from several practica, such as work on the Horizon, the Phoenix, or an internship, and from undertaking a Major Honors writing project in their field.
All Things Academic
Brandon Haines joined the chemistry department this fall as an assistant professor. A postdoctoral fellow at Emory University in Atlanta, he completed his undergraduate degree at Grand Valley State University in Michigan and his doctorate at the University of Notre Dame, where he won a research award as well as teaching honors in organic chemistry. His expertise with computational chemistry will provide opportunities for Westmont students to collaborate with him on research projects.
During his graduate study and postdoctoral work, Brandon has been the first author on 17 articles or presentations, and he contributed to several others. At his church in Atlanta, he was involved with Food for the Hungry and with helping foster families.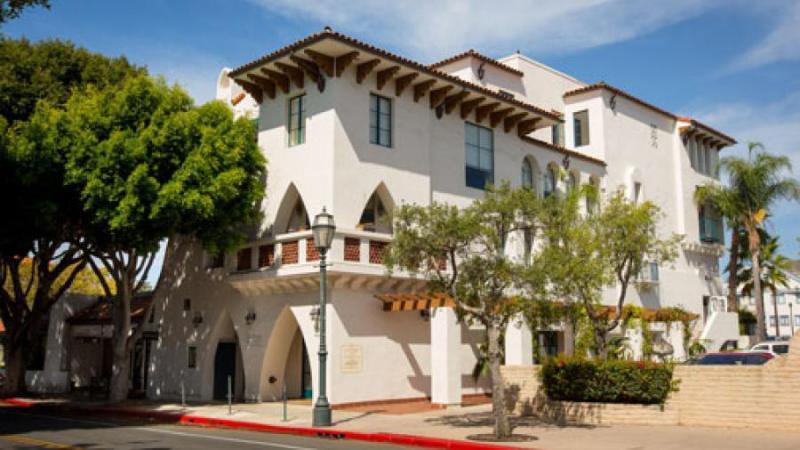 Westmont Initiative for Public Dialogue and Deliberation
Deborah Dunn and Rachel Winslow have launched the Westmont Initiative for Public Dialogue and Deliberation (WIPDD). The initiative, associated with Westmont Downtown, works with neighbors to speak and listen well together about the challenges facing the Santa Barbara community for our common good and human flourishing. The first conversation focused on how to care for vulnerable children, with an emphasis on the foster care system. This fall, a more visible launch took place with a conversation on immigration using the framework established by the National Issues Forums Institute. Rachel and Deborah spent a year working as research fellows with the Kettering Foundation in Dayton, Ohio, to prepare for this work.
WIPDD's vision is promoting the common good, equipping students and neighbors to facilitate effective community dialogues, cultivating human community through healthy conversation and listening, helping community partners frame issues well, supporting democratic participation, and tackling "wicked problems."
New Center Examines American Democracy
Westmont's new Center for American Democracy will help students understand the unique ideas, ideals, institutions and practices of democracy in the United States. The center begins launching programs in fall 2018 thanks to a generous gift from an anonymous couple with new ties to the college. Click on the Read More to see comments by President Gayle D. Beebe.
Goggles, Golf Clubs Coming to Westmont
Westmont will offer women's swimming and men's and women's golf beginning with the 2019-2020 academic year, bolstering an already successful collegiate athletic program. The college earned sixth place in the 2018 NAIA Learfield Directors Cup final standings, the best finish in its 80-year history. The cup measures overall success by awarding points to each sport that wins a championship and plays in the national tournament. Westmont has finished in the top 10 four times.
 A generous donor has given $500,000 to establish the new women's swimming program. "Students have long requested that we add this popular sport, and I'm deeply grateful for the donor who has made this opportunity possible," says President Gayle D. Beebe.
"I get a lot of calls from parents of swimmers looking for more options to compete at a top Christian liberal arts college," says Dave Odell, Westmont athletic director.
An article in Swimming World Magazine says that swimmers rank among the top performing students academically. "That makes the sport a great fit for Westmont with its rigorous academic program," Odell says.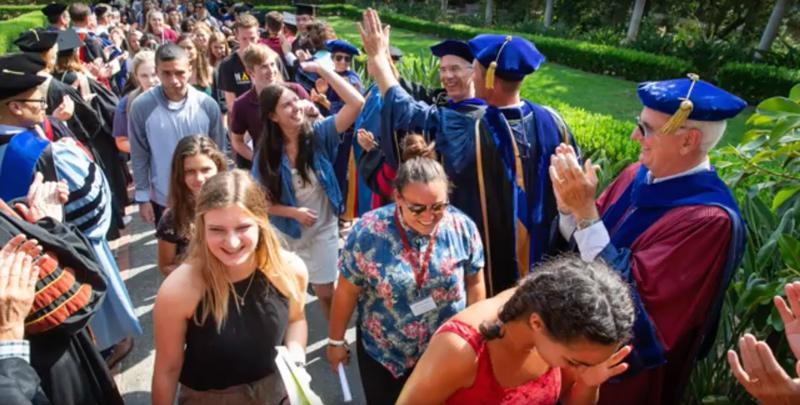 New Year, New Students: Get the Facts about the Class of 2022
We're excited to welcome our new class of students, one of the most diverse in Westmont history. They represent eight countries and 31 U.S. states. Thirty-seven percent are students of color with 14 percent identifying themselves as multiracial with two or more races. Thirty-eight percent are men and 62 percent are women. The top five majors include economics and business (14 percent), kinesiology (12 percent), biology (11 percent), psychology (9 percent), and chemistry (8 percent). Five percent come from Santa Barbara County. Nine of our incoming students are international, missionary or Third Culture kids. Eleven percent have not yet declared a possible major. Nearly 18 percent identify as the first in their family to attend college
Most of the first-year students were born in 2000, the first class to be born in the 21st century! That year, George W. Bush beat Al Gore for the presidency after a contested recount in Florida, the dot-com bubble burst, the calendar changed to 2000 without widespread computer failure despite warnings about Y2K, the first season of "Survivor" aired, and a gallon of gas cost just $1.26.

Learn the Latest About Westmont
Check the Westmont home page often to read the latest news about the college. You can also follow Westmont on Facebook, Twitter, Instagram and YouTube. You may also connect with us on LinkedIn, download the Westmont iPhone app and subscribe to our news feed.

Trailhead Offers Programs to High School Students
Westmont's Gaede Institute for the Liberal Arts offers two pre-college programs for high school students this summer: Trailhead: Seeking God's Call, a seminar for students interested in exploring the concept and content of vocation.
Read more

A Look Back at the Thomas Fire
This slideshow by Westmont photographer Brad Elliot provides a unique perspective.
Read more

We Celebrate Commencement May 4
Westmont Trustee Tom Nguyen speaks at Westmont's Commencement Saturday, May 4, at 9:30 a.m. on Carr Field. President Gayle D. Beebe presents the Westmont Medal to Sherriff Bill Brown and the KEYT local news team for their exemplary work during the Thomas Fire and debris flow in Montecito.
Read more

Grand Funds Second Phase of Whittier Science Building Renovation
The Fletcher Jones Foundation has awarded a $750,000 grant to Westmont for the second phase of renovation of Whittier Science Building, including classroom, laboratory and storage spaces. The next phase of work will take place during the summer, so Whittier will be completely renovated by fall 2018.
Read more

Respected General to Speak at Westmont's President's Breakfast
General Michael Hayden, an expert on cybersecurity and a retired director of the Central Intelligence Agency and National Security Agency will speak at the 13th annual Westmont's President's Breakfast on Friday, February 9, at Fess Parker's Doubletree Resort.
Read more