Degrees & Programs Psychology
Gain a thorough grounding in the scientific discipline of psychology.
Discover how psychological knowledge informs your faith—and how your faith informs your understanding of psychology. Apply your knowledge through research with professors and present your work at academic conferences. Participate in local internships to investigate possible careers.  Psychology alumni attend nationally-known graduate schools, and local employers recruit them. Graduates have received honors such as a clinical post-doctoral internship at Harvard Medical School and a Ford Foundation Pre-doctoral Minority Fellowship.
Psychology Tracks & Requirements
Psychology Faculty Highlights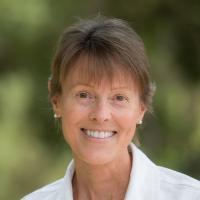 Judy Williams, Administrative Assistant
Chloe Liebengood, Laboratory Coordinator
Career Paths
Our graduates hold a wide variety of positions in the field of psychology. Many work in clinical or counseling, school, health, rehabilitation, and educational psychology. Some serve in industrial/organizational settings, marketing, and neuropsychology. Still others specialize in social, media, military, or forensic psychology. Our department works hard to ensure the success of our graduates.
Information from the American Psychological Association can help you decide whether you want to pursue a career in psychology and what kind of education you need to attain your goals.
The 56 Divisions of the American Psychological Association
Exploring these divisions will give you a sense of the breadth of psychology and the many areas in which you can specialize.
See career paths for graduates who majored or minored in psychology at Westmont.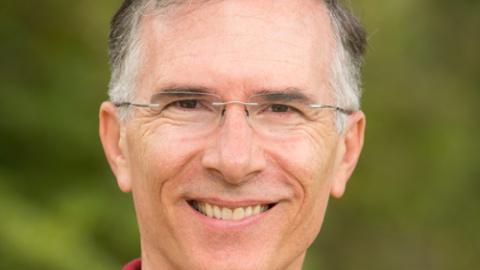 The Lady Davis Fellowship Trust
The Lady Davis Fellowship Trust has selected Dr. Ronald See, professor of psychology and neuroscience, as the Marie and Matthew Heller visiting professor in medicine at the Hebrew University of Jerusalem in Israel from October to December of 2022. Dr. See will work closely with Israeli colleagues studying the neurobiology of substance-use disorders, advise faculty and graduate students in their research projects, and guide the development of systematic research programs in addiction science.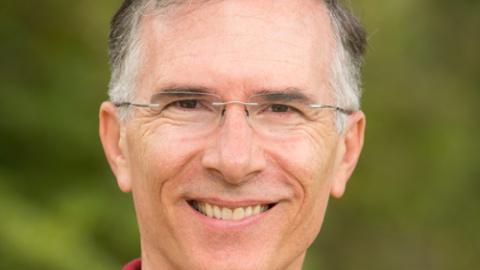 Depression Treatment
Dr. Ronald See and his colleagues have recently published a research article in Psychiatry Research (2021) titled "Assessment of multiple salivary biomarkers during repetitive transcranial magnetic stimulation (rTMS) treatment for major depression". This study assessed treatment response and salivary levels of several potential biomarkers after rTMS in patients with major depression.  Repetitive TMS significantly improved symptoms, but biomarker levels and their ratios showed no significant changes across sessions.  The results support the benefits of rTMS for depression, but further research is needed to determine reliable biomarkers of treatment outcome.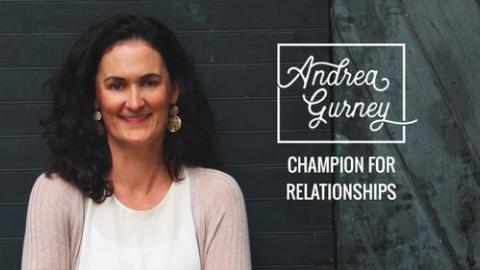 Marriage Bootcamp
This four-week online workshop, built on leading research and Dr. Gurney's two and a half decades of clinical experience, was designed to help you refocus, refresh, and strenghten your marriage.  Marriage Bootcamp is grounded in what actually works in relationships and will give you new insights that can significantly improve your marriage.  You will walk away with a greater understanding of how you "show up" for love and learn skills to communicate effectively and fight fairly.  Marriage Bootcamp will give you the boost you need to deepen your friendship and intimacy in your marriage!  Act quickly and sign up today!
Strengthen Your Relational Muscles
Psychology Alumni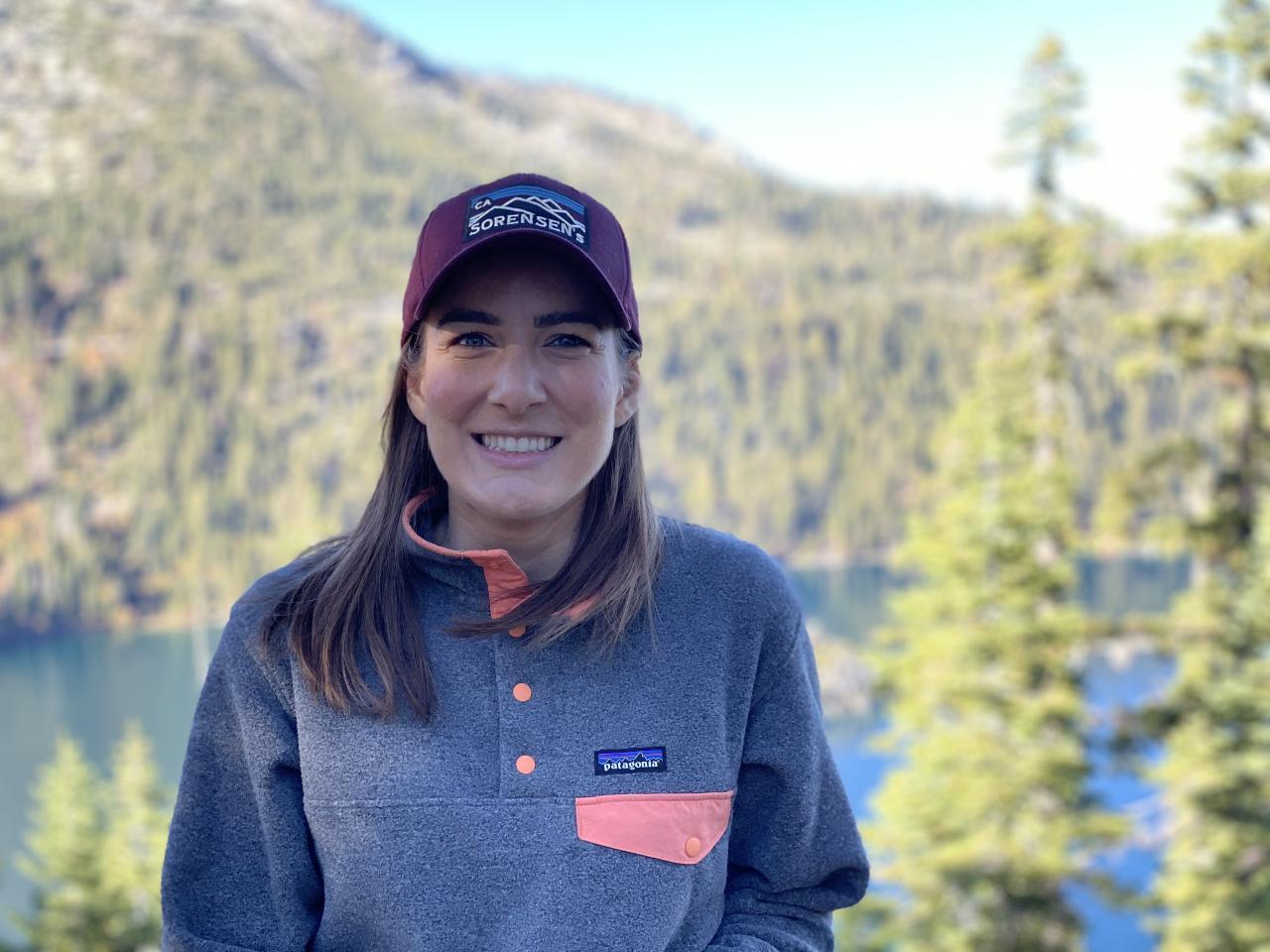 Megan Anders Taylor '11 graduated from Westmont with honors as a recipient of the Outstanding Senior Award in Psychology. She became a Licensed Marriage and Family Therapist (LMFT #97282) after finishing her master's degree in Marriage and Family Therapy at the University of Southern California in 2014. After graduate school, she completed her clinical internship at La Ventana Treatment Programs in Santa Barbara, working as therapist and transitional housing manager for its eating disorder program. Megan then served as therapist and clinical coordinator at Community Solutions for Children, Families and Individuals, acting as the primary 5150 hospitalization evaluator for adolescents in South Santa Clara County. She lives in Silicon Valley with her husband, Ben ('09), and is currently the lead therapist at Palo Alto Therapy, where she maintains a full caseload of clients, provides clinical supervision to associate therapists, and runs a training group on cognitive behavioral therapy.
Hector De Los Santos '12 graduated from Westmont with a degree in Psychology and worked as a residential coordinator for the YMCA in Santa Barbara for a year before attending Purdue University to pursue a doctorate in Clinical Philosophy. He serves as a teacher's assistant at Purdue.
Suzanne Galletly '08 graduated from Westmont with a degree in Theater Arts and a minor in Psychology. She entered graduate school at Azusa Pacific University, earning a bachelor's degree in Nursing in 2013. While working as a registered nurse at Las Encinas Psychiatric Hospital, she continued her education and earned a master's degree in Nursing in 2016. She is a board-certified psychiatric mental health nurse practitioner and currently works with pediatric clients and their families at a non-profit clinic in the Los Angeles area.
Carissa Balderas '08 graduated from Westmont with a degree in Psychology, earned a master's degree in Couples and Family Therapy at the University of Oregon, and completed a doctorate in Counseling Psychology at the University of Georgia. She finished a doctoral internship at Emory University and serves as a postdoctoral psychology fellow in private practice and as Freedom University's mental health coordinator to ensure that undocumented students have access to affordable mental health care. A volunteer driver for Freedom University students, she ensures they have safe transportation to and from classes. Her research and clinical interests include Latinx psychology and mental health for immigrant and minority communities living within the United States.
William Hochberger '11 graduated from Westmont with a degree in psychology and emphasis in neuroscience.  He went on to earn his doctorate in clinical psychology and neuropsychology at Rosalind Franklin University of Medicine and Science, completed his predoctoral internship in neuropsychology within the Long Beach VA Healthcare System, and a two-year fellowship in clinical research and neuropsychology through the UC San Diego Department of Psychiatry and San Diego VA Healthcare System.  He currently performs clinical research examining neurocognitive functioning and novel cognitive rehabilitation programs for psychotic disorders, holds a position as an adjunct professor at Point Loma Nazarene University, and practices as an adult and geriatric clinical neuropsychologist at Advanced Neurobehavioral Health of Southern California.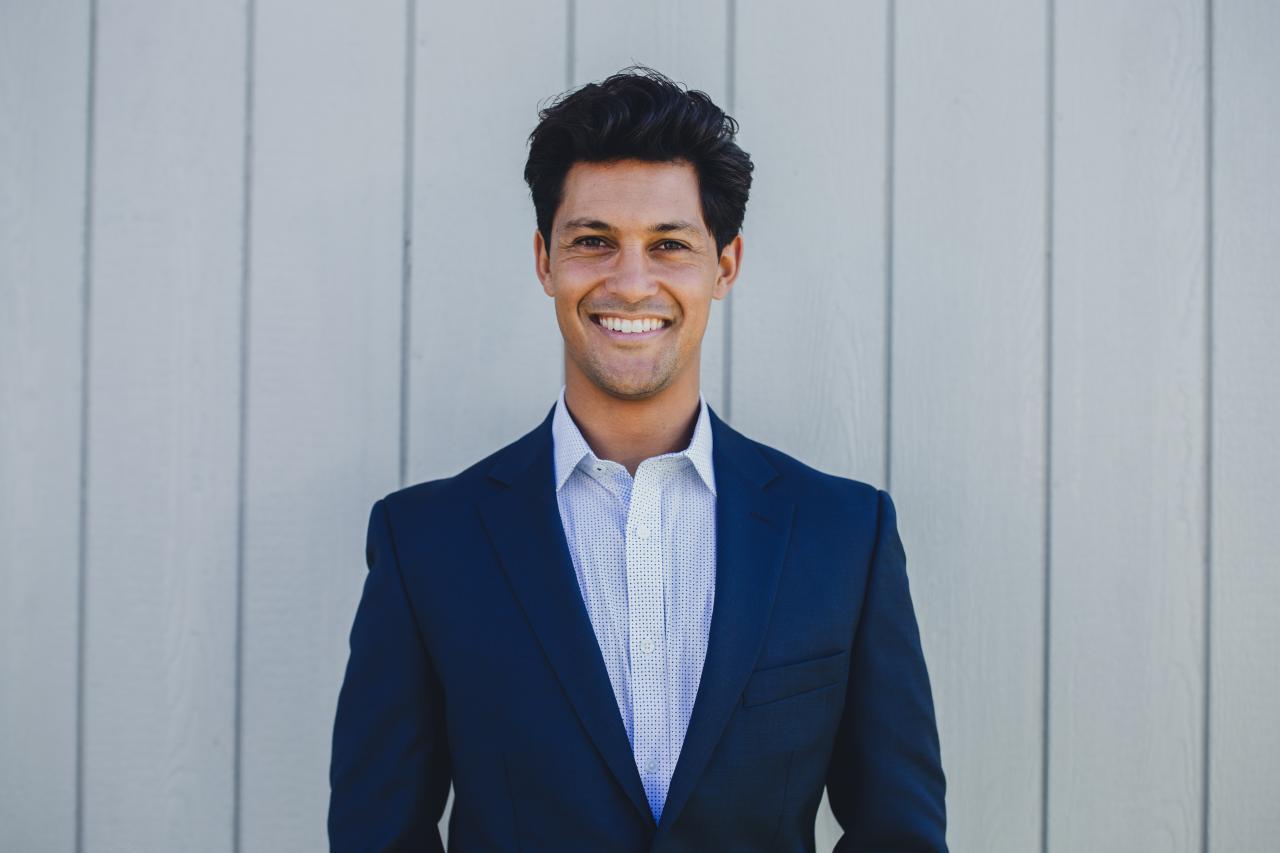 Kyle Cablay '14 graduated from Westmont with a degree in Psychology and spent 9 months working and traveling before attending Vanguard University to pursue a master's in Clinical Psychology.  He plans to graduate December of 2018.   Currently, he is creating a program for teenagers struggling with anxiety and depression that allows space for them to understand, work through, and effectively cope with the pressures in their lives.  Kyle will continue completing his hours towards a license in Marriage and Family Therapy.
Katie Mukai '14 graduated with a degree in Psychology and worked as Lab Coordinator for the Westmont Psychology Department for three years before entering graduate school. She is currently in her second year of a clinical psychology doctoral program on the neuropsychology track at Fuller Theological Seminary in Pasadena, California. Katie is in the process of earning a master's in Theology, also at Fuller Theological Seminary. Her master's thesis will examine the outcomes of executive function in individuals who have undergone hemispherectomy surgeries to treat intractable epilepsy. In addition to working toward her Ph.D. in Clinical Psychology, she is currently in her clinical training at Vanguard University's Counseling Center, working with undergraduate and graduate students to address issues related to depression, anxiety, trauma, interpersonal difficulties, eating disorders, and academic success. Additionally, she is employed as a psychometrist at UCLA's Longevity Center, as well as a private neuropsychology practice in Pasadena.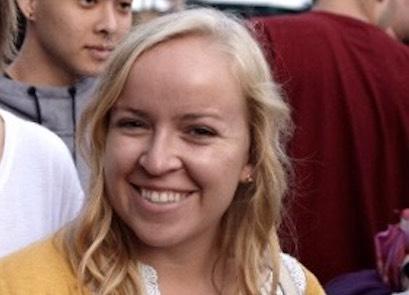 Emily Hauk '15 graduated with a degree in Psychology.  Afterwards, she entered a clinical psychology program at Fuller Seminary.  She earned her master's in Psychology in 2017 and is now in the Ph.D. portion of the program. Her master's thesis examined how gender and marital status interacted with seminary student's levels of dysfunctional beliefs about relationships. Her dissertation will be an examination of evangelical purity culture through the lens of relational psychoanalysis.  Clinically, she has been conducting individual psychodynamic therapy at a college counseling center in San Dimas and at a community therapy practice in Pasadena. Currently, she is an assessment clerk doing comprehensive assessment batteries with children at a Department of Mental Health organization in Los Angeles.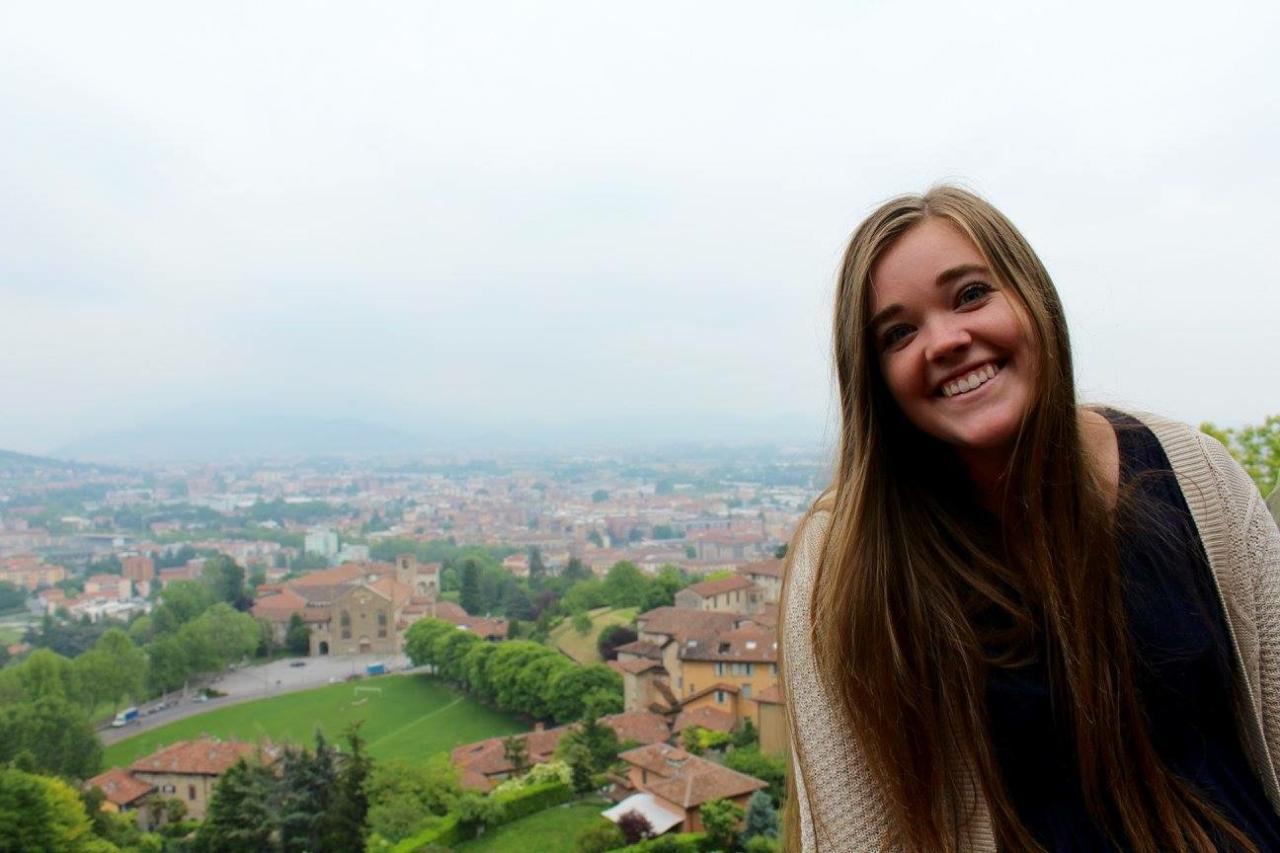 Kaitlin Kinney '17 graduated from Westmont with a degree in Psychology on the Behavioral Neuroscience track. She went on to get a Master of Science degree from the University of Southern California in Neuroimaging and Informatics. While at USC, she worked on research through the Mouse Connectome Project's laboratory focusing on identifying and tracing neural networks and communications to and from the lateral amygdala, exploring potential connectivity distinctions for further segmentation of the region. She currently works at the Semel Institute for Neuroscience at UCLA as a neuroscience research associate in the Laboratory of Molecular Neuroimaging headed by Dr. Edythe London.  The lab uses both PET and MRI imaging techniques to investigate drug addiction and its effects on neurocognitive functioning, behaviors, and neural circuits in the human brain. In August of 2020, Kaitlin will be moving to North Carolina to start her Ph.D. in Neuroscience, under Dr. Colleen Hanlon, at Wake Forest School of Medicine.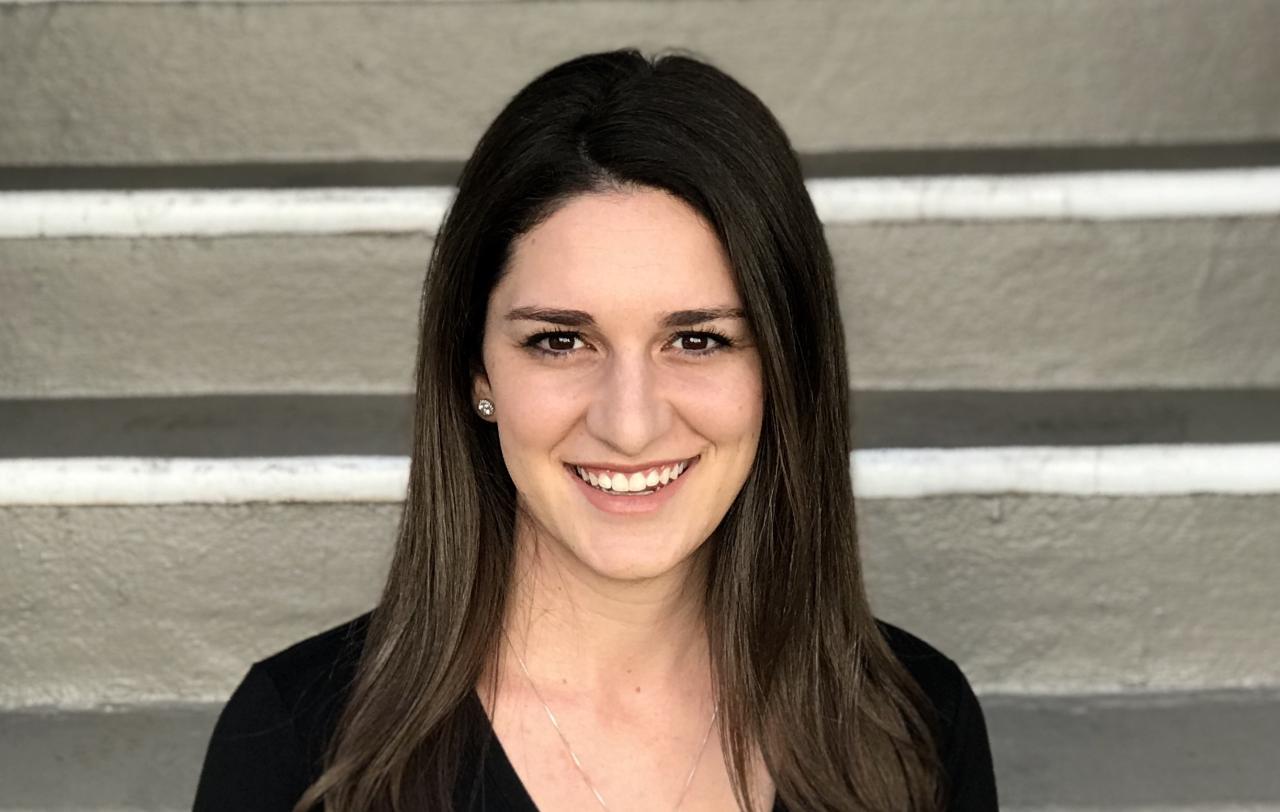 Megan Fuller '15 graduated from Westmont College with a Bachelor of Arts in Psychology. After graduating, Megan matriculated into California Lutheran University's Master of Science in Counseling program.  During her program, Megan worked at the David Geffen School of Medicine at UCLA in student affairs and discovered her passion for medical student and trainee wellness. After completing her Masters in 2018, Megan made the decision to stay at UCLA. She currently works for the UCLA Mattel Children's Hospital for the Department of Pediatrics managing their medical education office and residency program. Megan's experience has provided her a framework for developing programs for adult learners. She is passionate about collaborating with her colleagues to develop and improve wellness programs and opportunities for trainees in graduate medical education.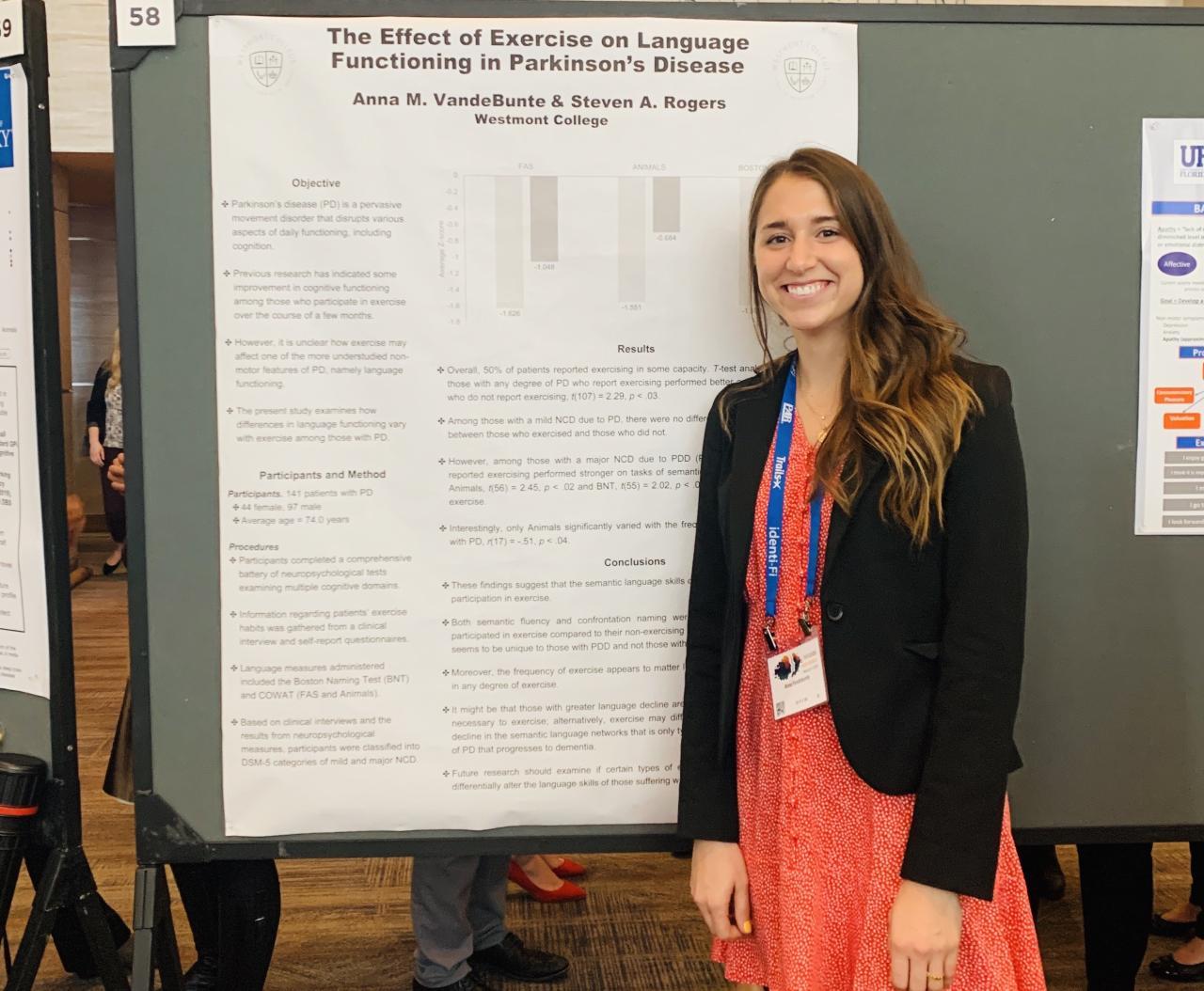 Anna VandeBunte '17 graduated with a B.A. in Psychology and then worked as the  Psychology Lab Coordinator in the department for the following two years.  She was also employed as a psychometrist for Pacific Neuroscience Medical group, and as a memory trainer for the UCLA Longevity Center. She plans to begin her clinical psychology doctoral program on the neuropsychology track at Palo Alto University in Palo Alto, California in the Fall of 2021. Anna's research interests include utilizing exercise and diet interventions for those with memory concerns, the importance of vascular brain health, and the impact of mood disorders on aging. 
Tessa (Thym) Munekawa '15 graduated from Westmont with a B.A. in Psychology. After moving back to the Bay Area, she joined the world of nonprofit legal advocacy as the Program Manager at the Child Care Law Center in San Francisco. In March 2017, she began to pursue a career in Nursing.  She is currently obtaining her Master's Degree in Nursing at the University of San Francisco and resides in San Francisco with her husband, Ryan.