Spring, Summer, & Fall Westmont in San Francisco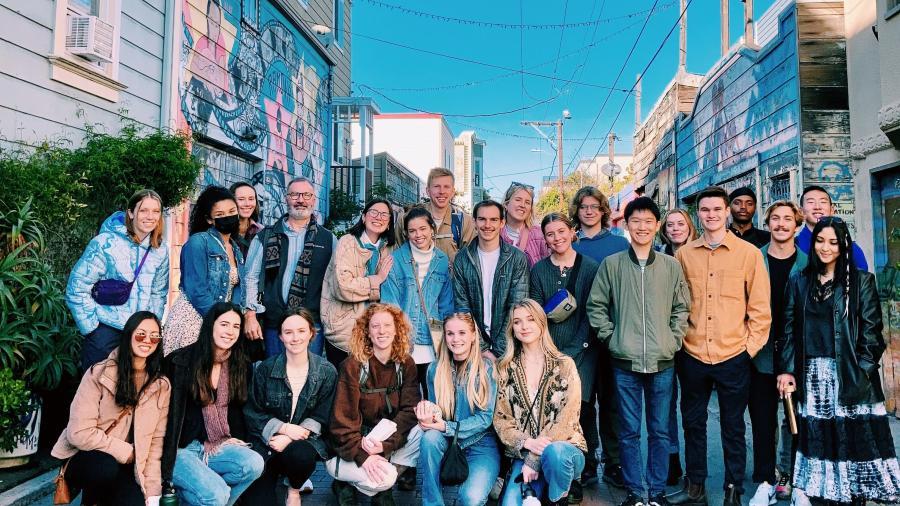 Make the beautiful and challenging city of San Francisco your classroom!
At Westmont in San Francisco, you'll spend a semester with a living-learning community open to all majors while interning in the city and studying an exciting curriculum focused on global studies. Join 20-25 students living in a community house in the beautiful neighborhood of Pacific Heights, where you'll work for organizations serving populations such as the homeless and refugees or for financial and technology companies. Take classes in economics, sociology, theology or literature that satisfy general education requirements and offer effective and meaningful Christian engagement with the poor and the marginalized throughout the world. Grapple with the big questions: Who am I? Who is my neighbor? What is God calling me to do? The community gathers on Tuesday evenings so professors and students can cook for each other and worship and read Scripture together. Students report that their transformational experiences have shaped their lives well beyond college. 
Outstanding faculty, leading researchers, and public writers eager to integrate faith with rigorous academic work and Christian practice teach a range of courses, including these offerings (past and current):
Faith, Culture, and Diversity
Studies in Literature: the Environment
Community, Spirituality, and the Way of Jesus
Applications for Spring and Summer 2024 are now being accepted!
Spring application deadline November 1, 2023
Summer application deadline December 1, 2023
WSF offers acceptance for semester programs on a rolling basis. 
Application for Non-Westmont Students
Email wsf@westmont.edu if you would like to learn more about the program or schedule an appointment with a WSF staff member.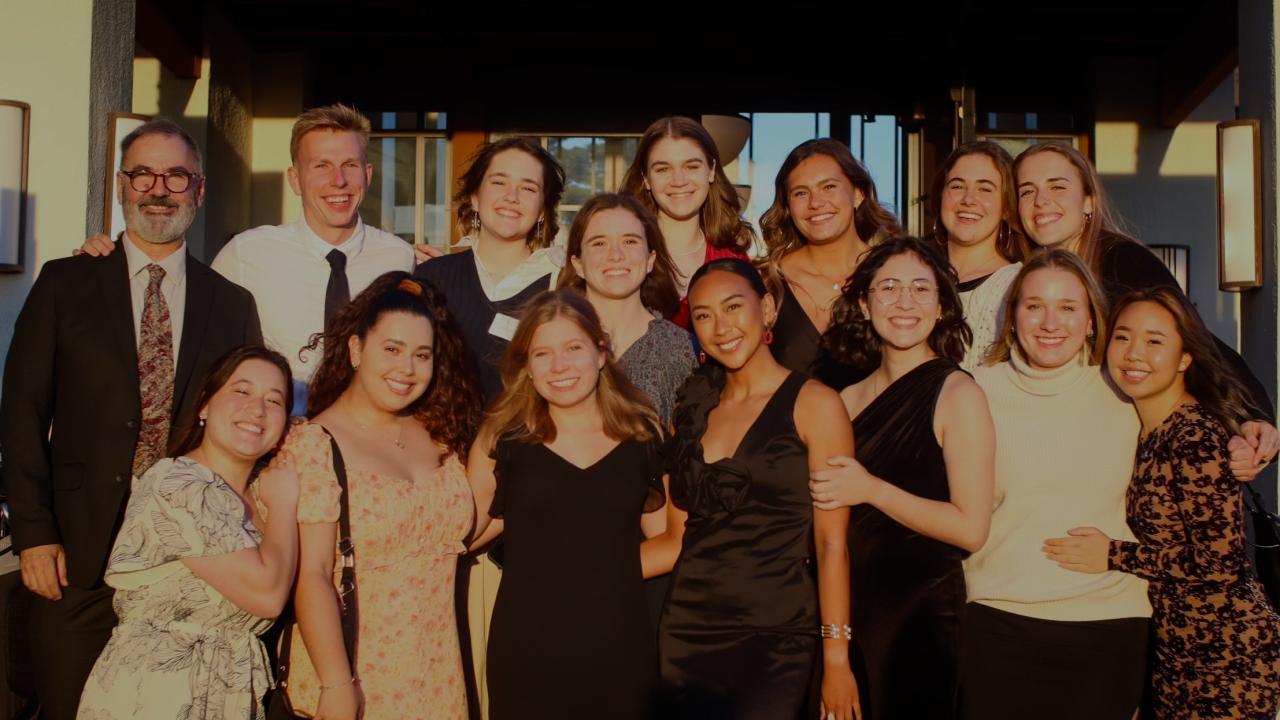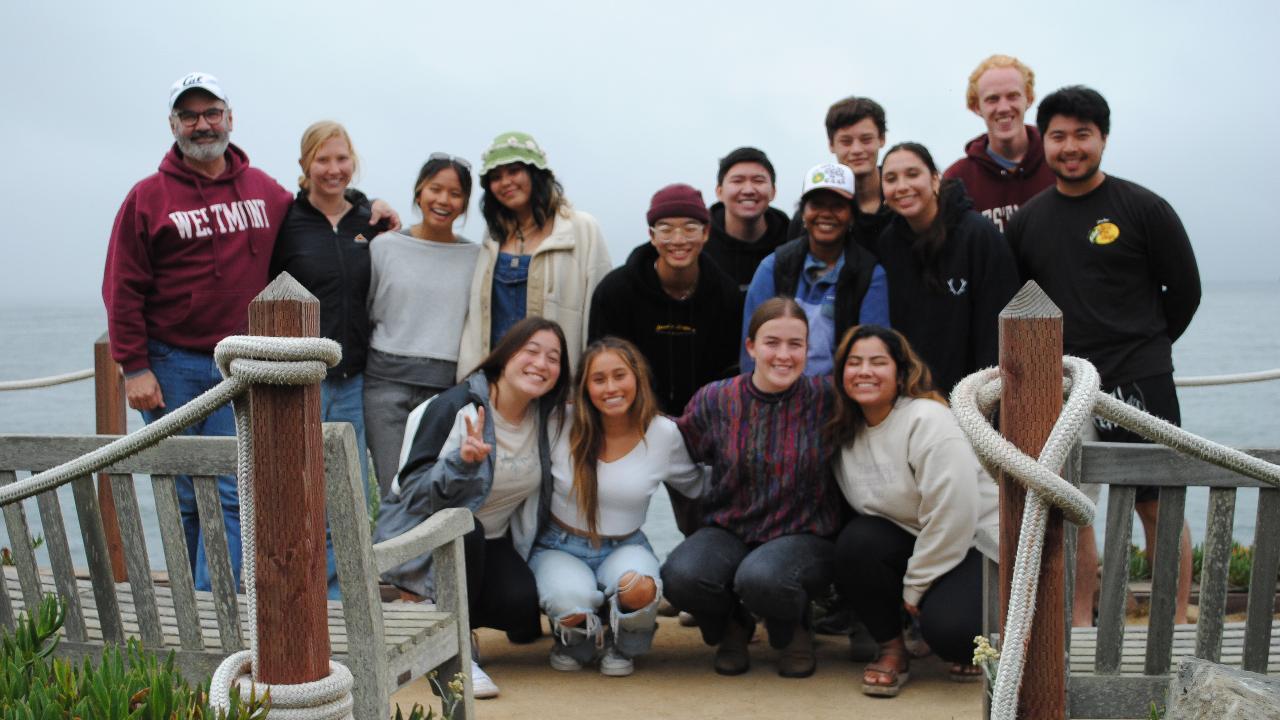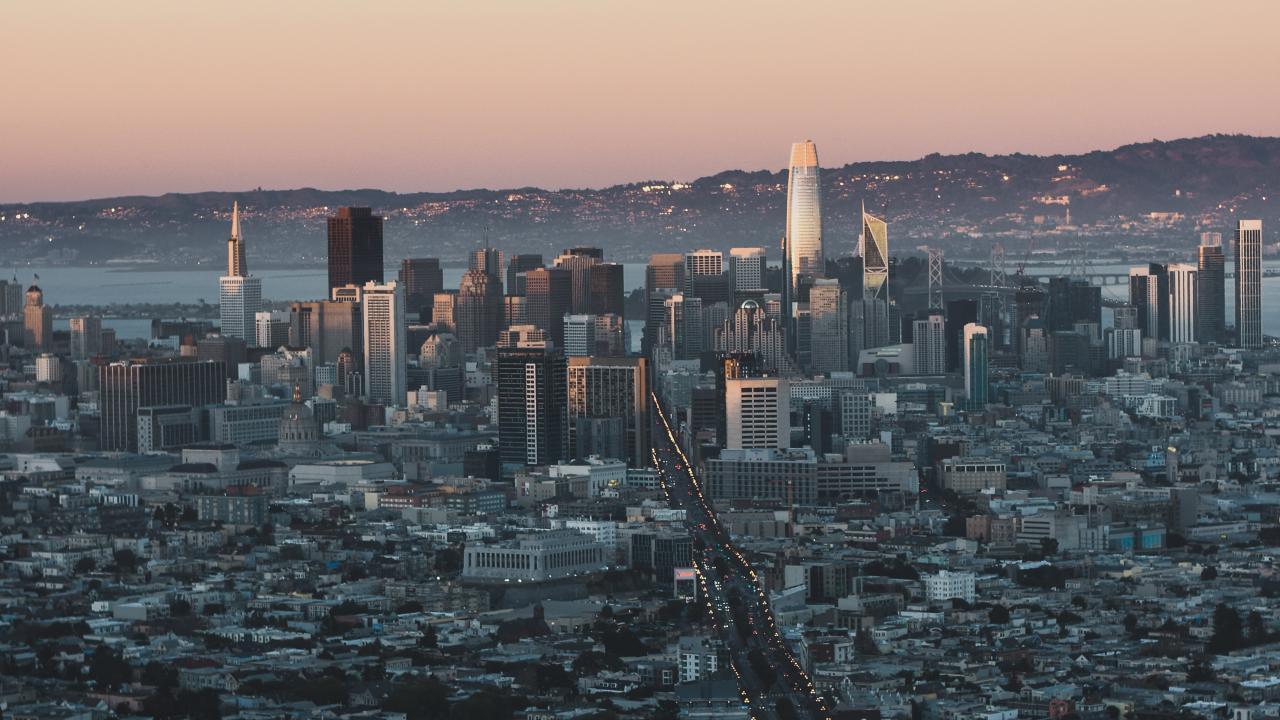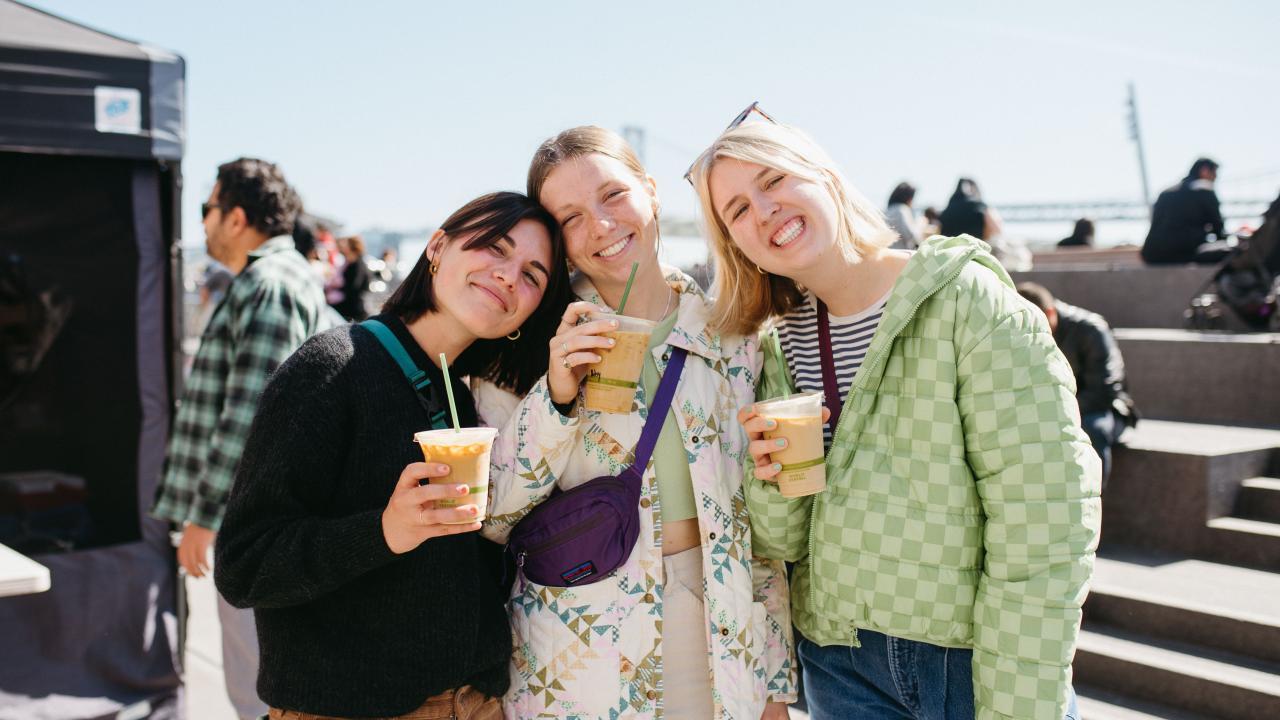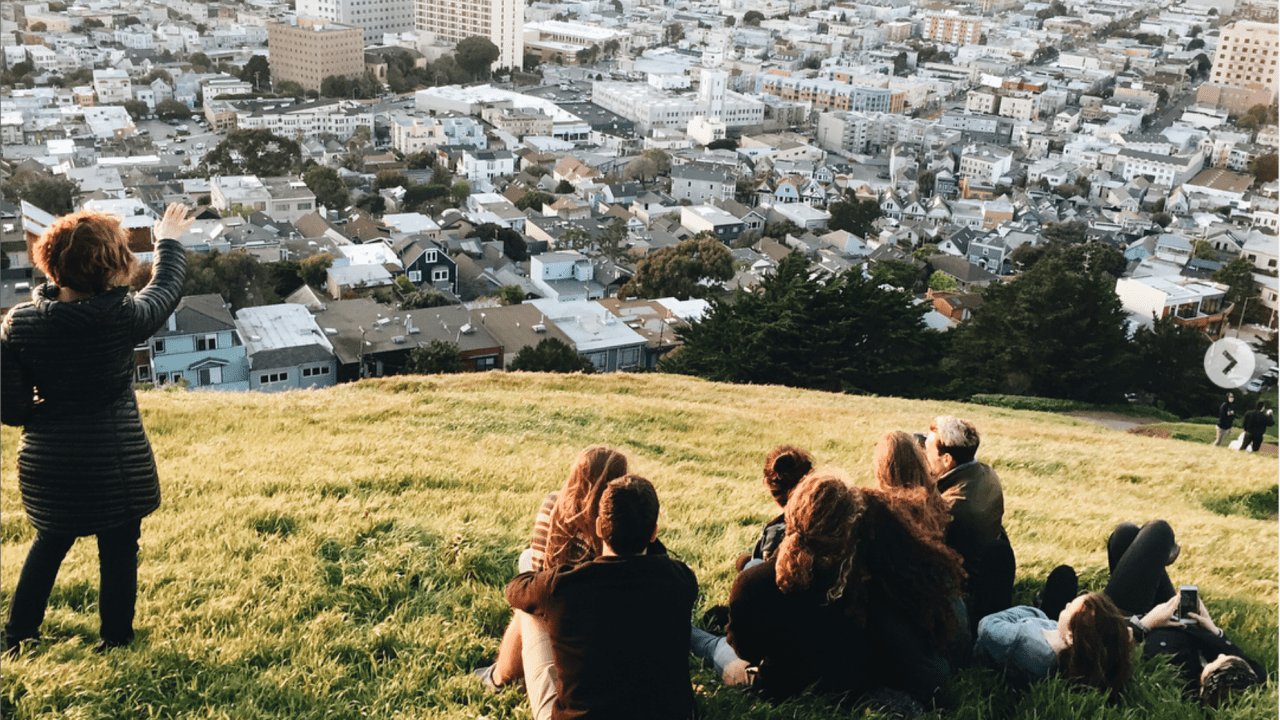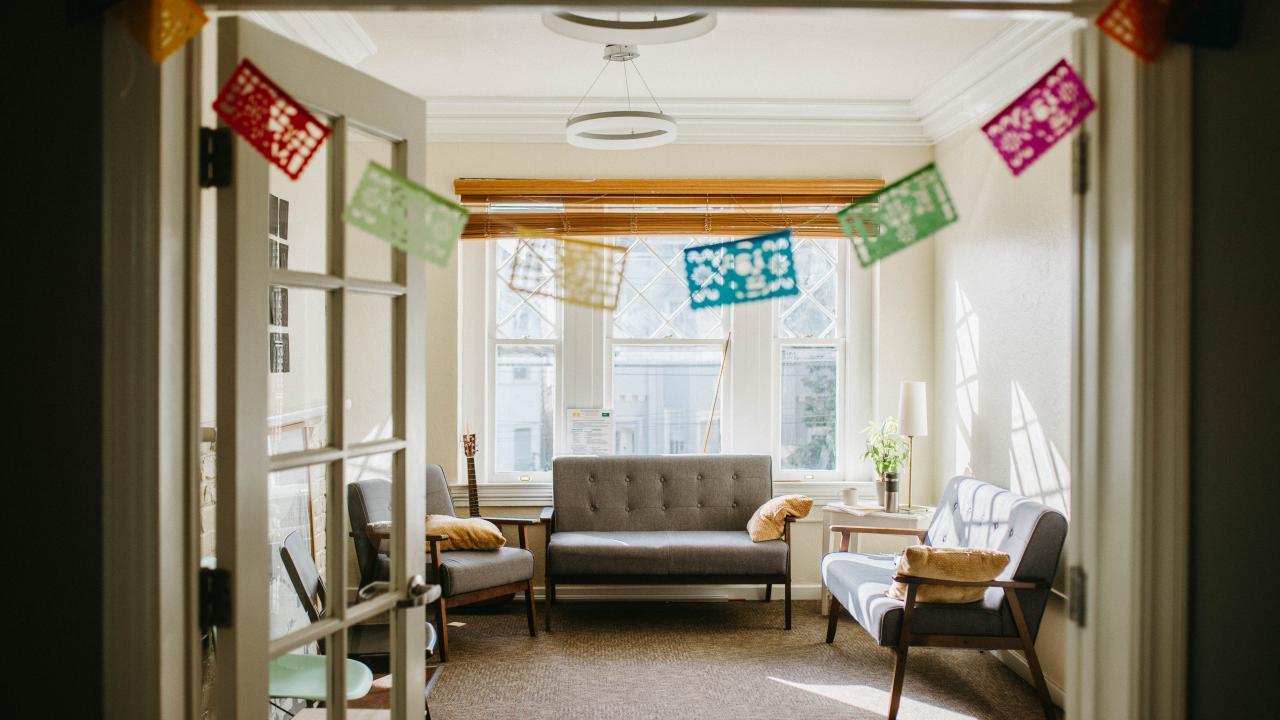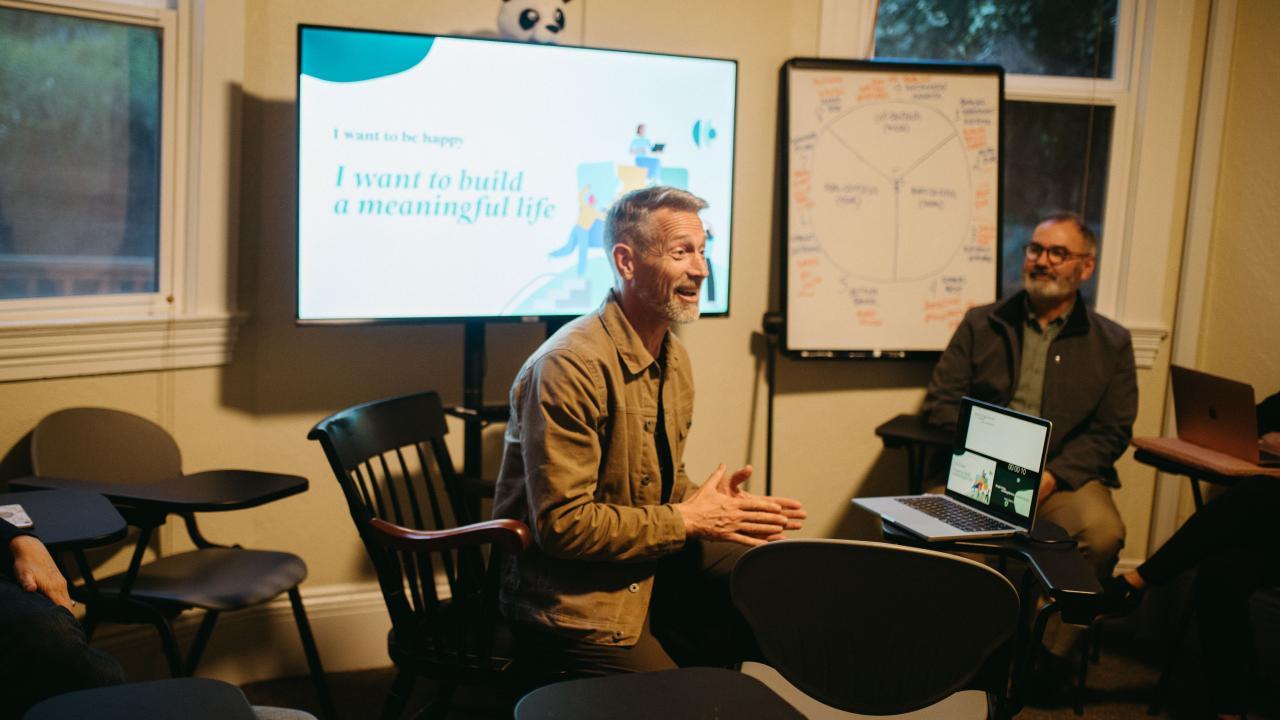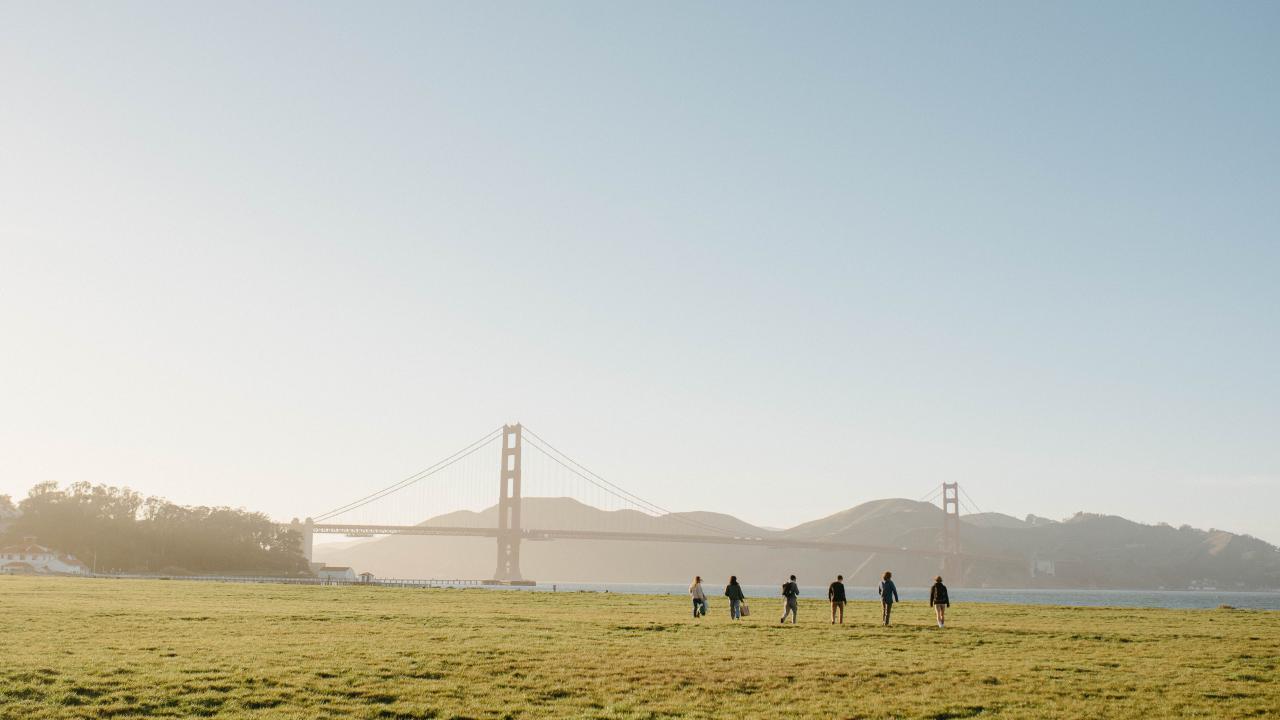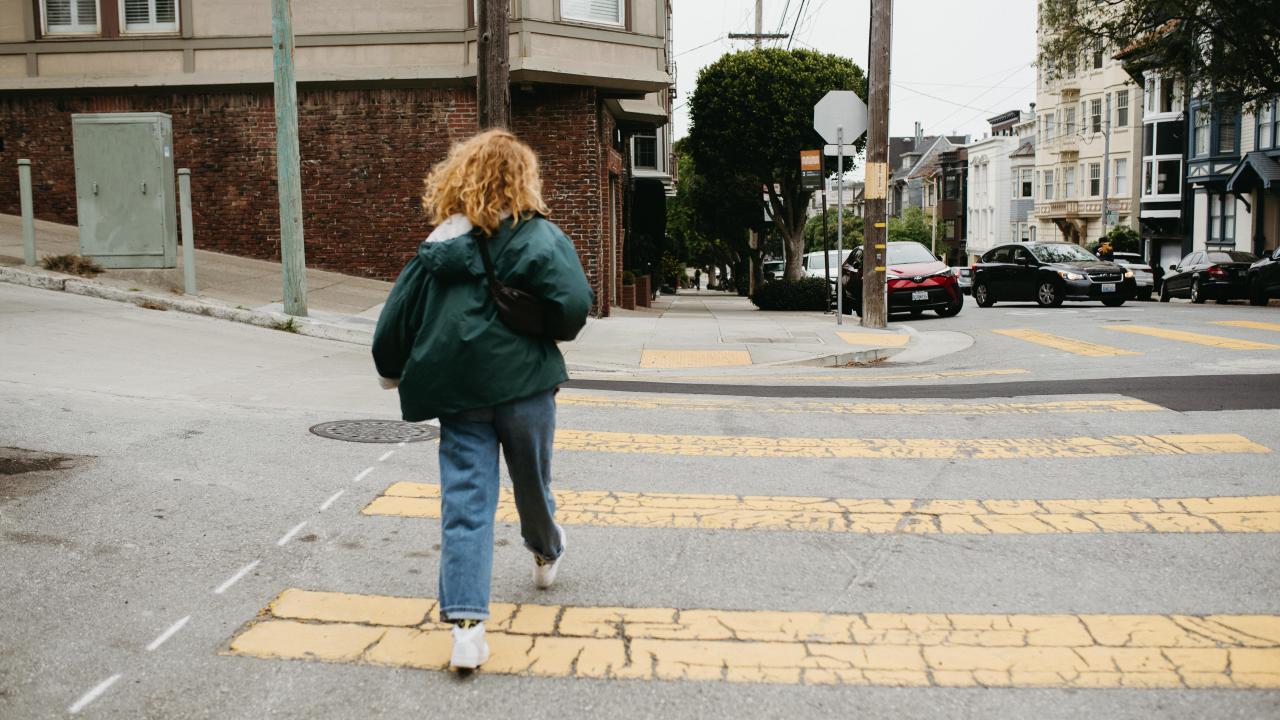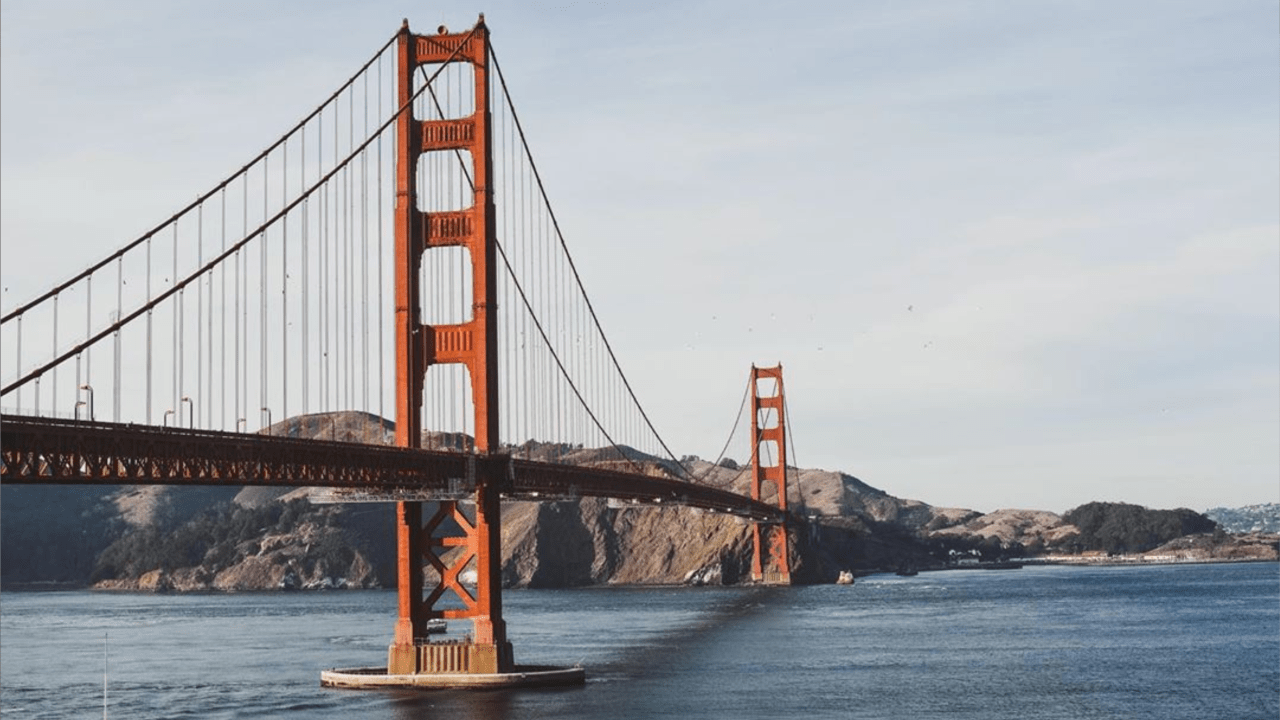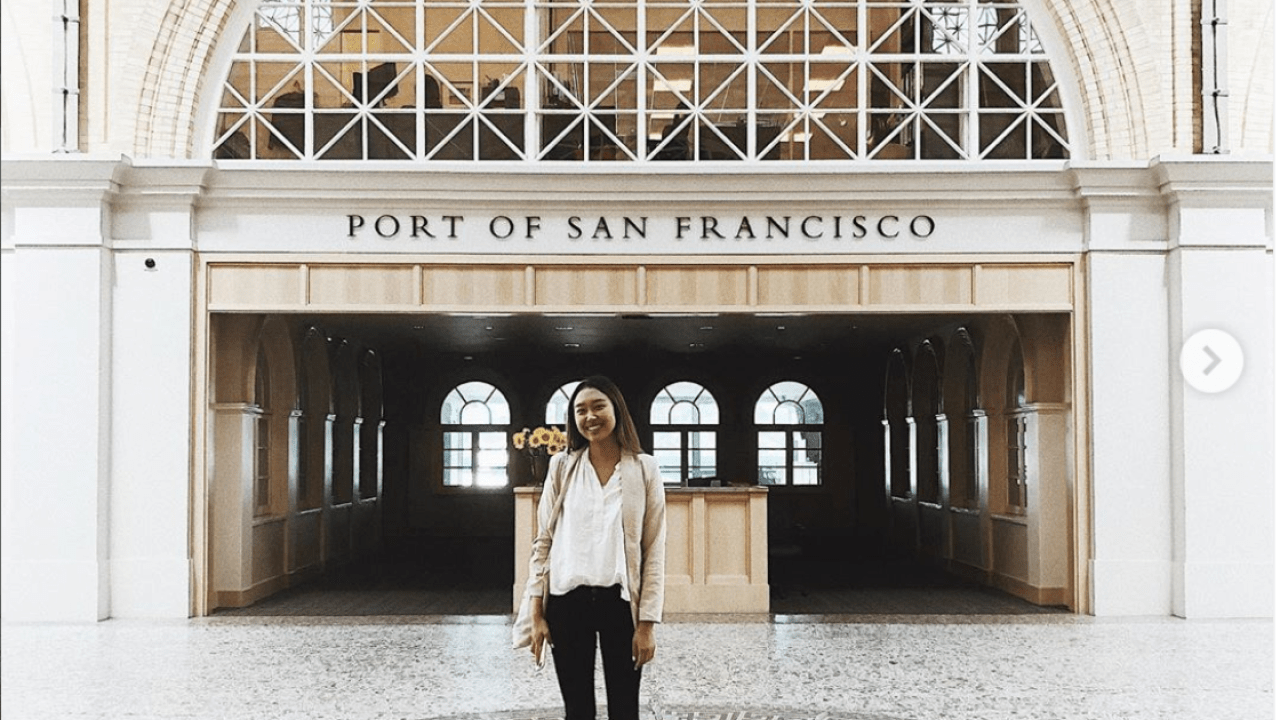 About the Program:
The Student Experience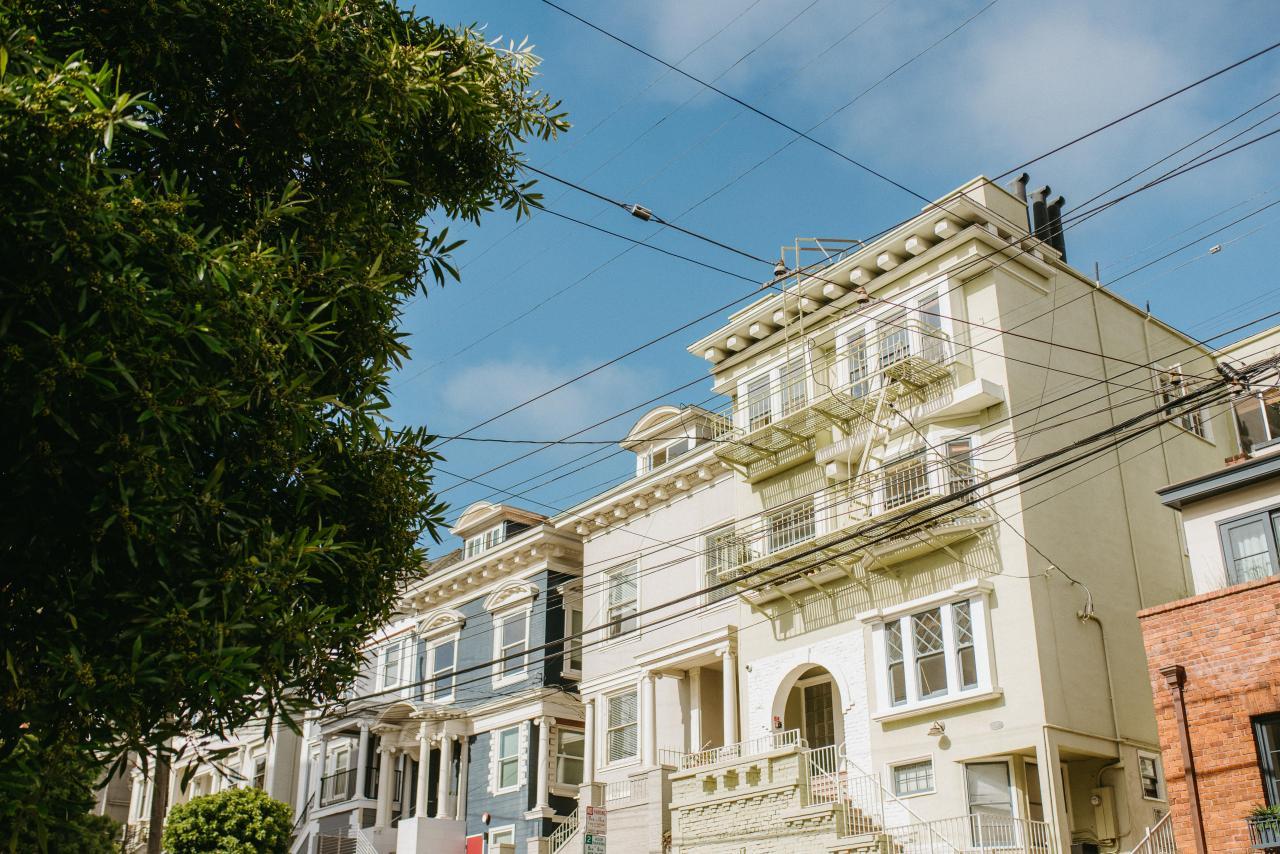 Community Living
The WSF House (also called the Jackson St. House) is located in the beautiful neighborhood of Pacific Heights, a few blocks from the historic Presidio of San Francisco. Its unique setting (only three miles from downtown and four miles from the Pacific Ocean) allows you to immerse yourself in life and culture of the city. Using nearby public transportation, you can explore the city's many attractions and commute to various internship sites. The Haight-Ashbury, Inner Richmond, Japantown, NOPA, and the Marina districts are minutes away. The Presidio is 2 blocks away and features 2 square miles of green space and areas for outdoor recreation. Pursue endless possibilities with the city of San Francisco at your front door!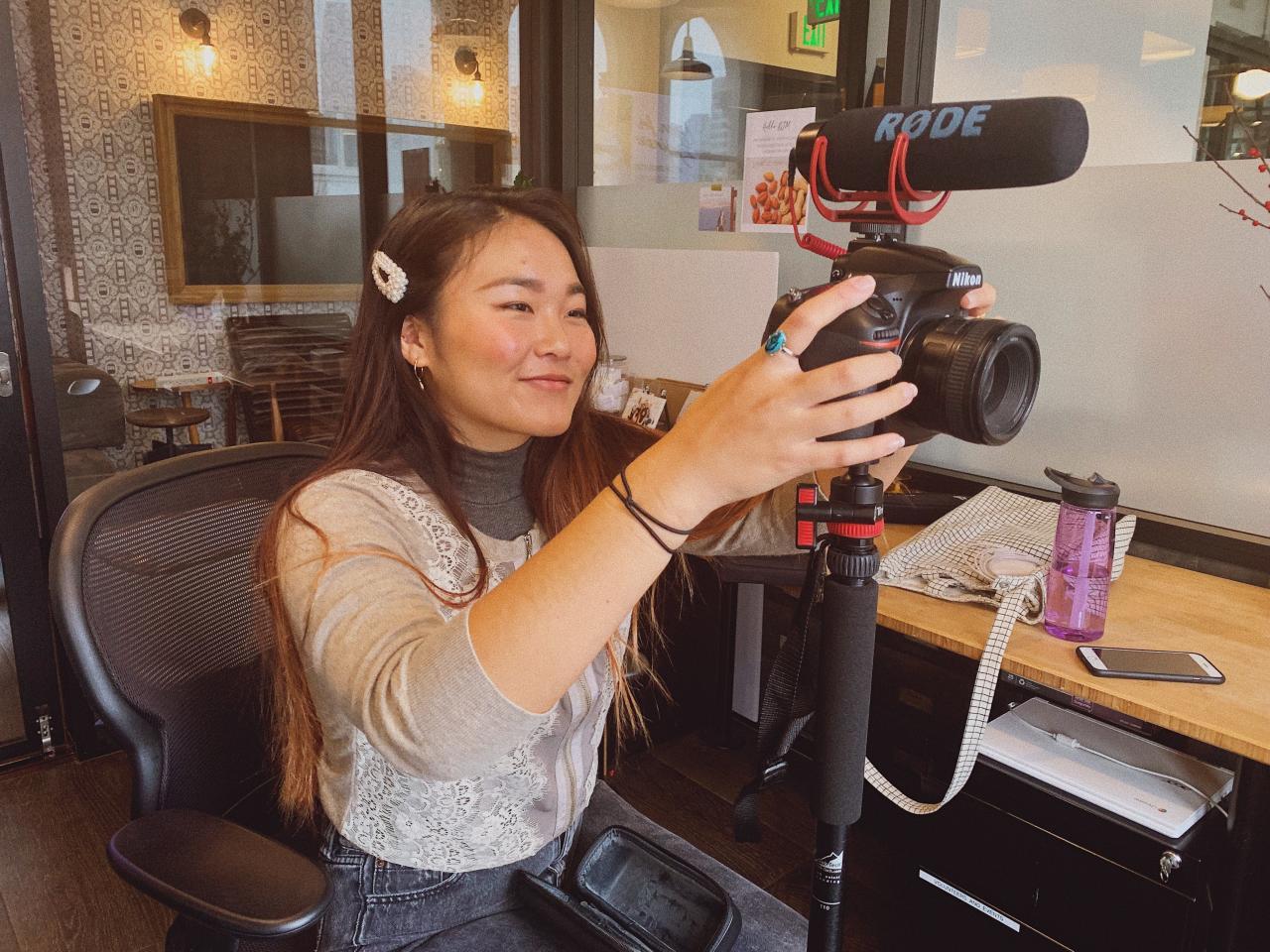 Student Internships
At the beginning of the semester, training sessions with the COVE staff will prepare you to search for an internship and equip you with skills such as resume-writing and interviewing that you'll also find helpful in your professional endeavors after college. You'll meet with professors to identify possible internships in San Francisco, and you'll complete three interviews at various placement sites before choosing an internship.
Fulfills GE Serving Society
This 8-unit course is centered on participation in an internship related to the professional and vocational interests of each student. Internship opportunities exist for students of all majors. The amount of major credit received is determined by departmental guidelines and the type of internship selected. Components of the course include attendance at all placement orientation workshops during the first week of the semester (for Fall/Spring only); interviewing with at least three agencies/organizations prior to selecting an internship site; development of a detailed learning contract in consultation with one's site supervisor; and engagement with regular reading and writing assignments aimed at the reflective integration of theory and praxis.

The internship is accompanied by a required weekly seminar.The purpose of this required seminar is to enable students to critically engage and reflect on their daily internship experiences in renewed faith-based ways. The course is designed to foster a deeper understanding of personal-vocational identity. Through guest speaker presentations and shared dialogue on common workplace dynamics, this course seeks to help students discover what it means to live faithfully amidst a range of complex and diverse settings while integrating a Christ-centered perspective
"Introduction to San Francisco" is a one-unit course providing essential background and context to help students understand the history and diversity of San Francisco, especially the challenges and opportunities facing specific neighborhoods of this  city where they will be living, learning, and working for a semester. Students will engage with the presence and influence of "The City" in our world by becoming more confident navigating this particular city, San Francisco. As students become accustomed to navigating this city, they will deepen their encounter with the urban world. Students will gain knowledge and experience of the city's diverse social and cultural communities through field trips, interviews, reading, and neighborhood studies.
Program Costs
The cost of the program matches the cost of a semester on Westmont's campus (tuition, fees, room and board). Yes, financial aid applies even if you have studied abroad already or plan to go abroad in the future. Consider a semester in San Francisco as Westmont off-campus housing.
Find additional information about Westmont in San Francisco, contact ocp@westmont.edu or visit the Global Education office in Kerrwood Hall.  For non-Westmont student, contact your study abroad office.
Eligibility
Class standing
GPA (minimum 2.3 gpa)
Application and essays
Personal and faculty recommendations
Criteria 
In addition to the general qualifications above, the following are requirements that must be met, with or without reasonable accommodation, in order to complete all essential elements of the program. All participants must be able to:
Navigate stairs without assistance.
COVID-19 Vaccinations are no longer required, but the vaccine and up-to-date booster shots are still highly recommended. (Policy is contingent on the current situation and is subject to change)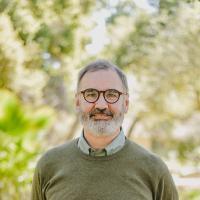 Brad Berky, Associate Director & Internship Coordinator
With thirty years with Westmont in San Francisco, Brad is the Associate Director of Westmont in San Francisco and oversees student internships. He was a student in the program and has been a faculty member since 1990, thus providing him with a unique depth of insight and experience around what makes a semester in San Francisco so transformative.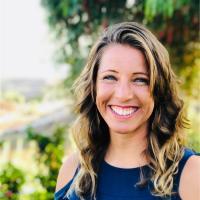 Pie Martinez, Assistant Director
Pie grew up in Santa Barbara and is a Westmont alumna ('14). The last ten years have taken her to Mexico, the Middle East, East Coast, and now back home to California. Pie moved to the Bay in 2018 after completing her Masters of Education, and has found San Francisco to be a unique location where "normal" is a refreshingly foreign concept. She loves being surrounded every day by such a wide array of ways that life can be lived beautifully and well. 
As Assistant Director, Pie's role includes teaching courses, student life, and engaging with program partners and prospective students. She was drawn to work with the Westmont in San Francisco program because of its alignment with her own ongoing journey of reconceptualizing practices of faith, as well as expectations of her twenties (and now thirties), and growing more open to the different forms of learning, relationships, and community that have shown up in unexpected places. Pie loves the vitality of the city, the cross-sections of life woven through the neighborhoods, and that there will also always be more to discover. She is thrilled to be working with students who make their way to San Francisco, and to journey with them as they revise and further develop their understandings for how to live as a person of faith and care in what often proves a challenging and complex world. 
When not in Pac Heights with students, Pie loves spending time with family given and chosen, and engaging amateurism as a form of spiritual practice--continually venturing into the next new hobby, so far ranging from climbing and West African dance to befriending tow truck drivers and writing website biographies in third person.
Dylan Ferguson, Program Coordinator
In June 2023, fresh out of Westmont College, Dylan became part of the Westmont in San Francisco team. Drawing from her valuable experiences in the program during the fall of 2020 and summer of 2022, along with her various leadership positions at Westmont, she smoothly transitioned into the role of Program Coordinator. With a passion for organization, problem-solving, and a willingness to explore new ideas, she is delighted to be back in San Francisco. Dylan eagerly anticipates fostering a strong sense of community among the residents of Jackson House.