Housing Office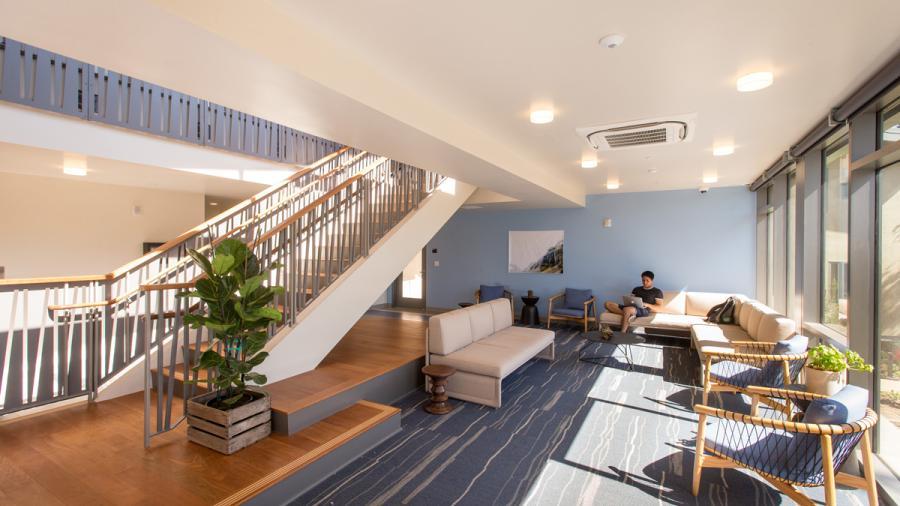 The Housing Office provides information and services to Westmont students for:
on-campus housing (in one of our 6 residence halls)
off-campus housing in our Ocean View apartments (3 miles from campus)
off-campus local commuting from a non-Westmont property (approval by Housing is required)
meal plans 
parking permits
All students at the main campus in Santa Barbara must have a housing assignment that has been approved by the Housing Office. This is a condition of enrollment. Off-campus commuting from a non-Westmont property is a restricted and limited category, and it must be approved by Housing. The vast majority of students who attend Westmont reside in college housing, mostly on campus but also at Westmont's off-campus Ocean View apartments.
All students are expected to reside on campus or in the off-campus Ocean View apartments, unless they have an exception to be an off-campus commuter. The small number of exceptions would be for those who are required by the college to live off-campus, or who are allowed live off campus in a non-Westmont property. See Four-Year Residential Experience and Off-Campus Living.
You may reach the Housing Office by calling, writing or visiting. The office is located upstairs in Kerrwood Hall, room 212. No appointments are necessary, but are helpful to make sure someone is present to assist. 
Director: Jon Young
Office: (805) 565-6036
E-mail: housing@westmont.edu
Mail: Housing Office, 955 La Paz Road, Santa Barbara, CA 93108-1099
Right to assign and/or re-assign
The Housing Office reserves the sole right to determine all room and roommate assignments, including the right to make changes after assignments have been confirmed and posted. This includes the right to require students to reside on campus or off campus. 
Here are examples of why changes may occur:
In order to make additional housing space for students of the opposite sex.
In order to re-locate residents in the event a building becomes uninhabitable or will become uninhabitable due to repairs or other.
In order to assign with a different roommate. This can occur when a previously assigned roommate cancels enrollment, or is re-assigned elsewhere by Housing.
Residence Requirement
Full-time students are required to live in on-campus residence halls, unless they have secured a spot at the off-campus Ocean View apartments or have received approval from the Housing Office to live off-campus as a local commuter in a non-Westmont property.
Students who do not participate in the annual housing Sign-Ups process will be assigned housing for the upcoming academic year on a space-available basis. Such assignments will be made sometime during the summer.