Theological Leadership Program Information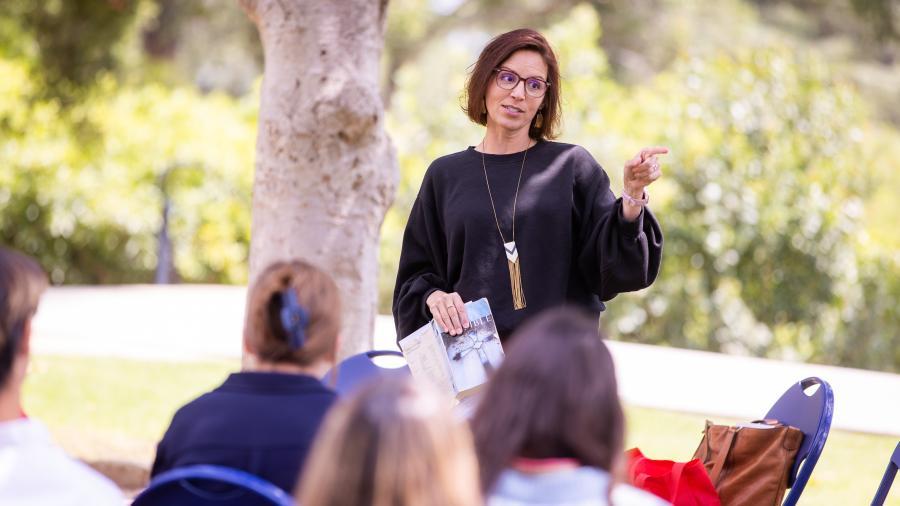 Program Features
Courses are taught in a hybrid format blending in-person and online elements. Each semester begins with a 2-3 day academic and spiritual retreat in beautiful Santa Barbara, California.
The program's one-course-at-a-time format enables working adults to complete their certificate in four semesters of part-time coursework.
Designed For
Church and ministry professionals seeking to deepen their theological grounding and expand their ministry skills.
Lay professionals seeking to grow spiritually and strengthen the theological and biblical foundations for their professional work.
Recent college graduates considering a career in full-time Christian ministry.
Partnerships with leading evangelical seminaries enable graduates to go on to a Master's degree with at least one year of academic credit.
Curriculum for Certificate in Theological Leadership
An Introduction to the Old Testament: The Wisdom of the Ancients — Sandra Richter, Ph.D., Robert H. Gundry Professor of Biblical Studies
Theological Principles of Leadership — Gayle D. Beebe, Ph.D., President
Reading the New Testament for Wisdom — Holly Beers, Ph.D., Associate Professor of Religious Studies
Theological Ethics: Christian Perspectives on Contemporary Issues — Telford Work, Ph.D., Professor of Theology
World Christianity: Leadership in Global Context — Helen Rhee, Ph.D., Professor of the History of Christianity
Culture and Theology: Thinking Missionally — Charles Farhadian, Ph.D., Professor of World Religions and Christian Mission
Theology for Discipleship — Telford Work, Ph.D., Professor of Theology
Soul Care: Reading Ourselves and Others — Gary Moon, Ph.D., Executive Director, Martin Institute for Christianity and Culture