Beloved Professor to Speak at Commencement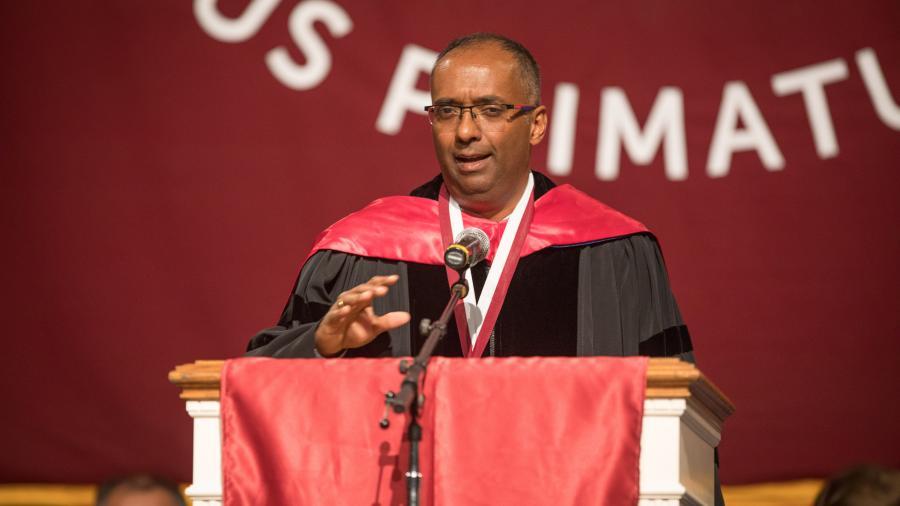 Click Here to Watch the Commencement Livestream
About 332 graduates will participate in Commencement on Saturday, May 6, at 9:30 a.m. on Thorrington Field with 149 graduating with honors. Westmont's inaugural cohort of eight nursing students will attend the ceremony, marking the culmination of their 16-month education in the Westmont Downtown | Grotenhuis Nursing program. Also, 49 Golden Warriors who graduated in 1973 will march in the procession to celebrate their 50th reunion. The ceremony, which is closed to the general public, will be livestreamed at westmont.edu/commencement.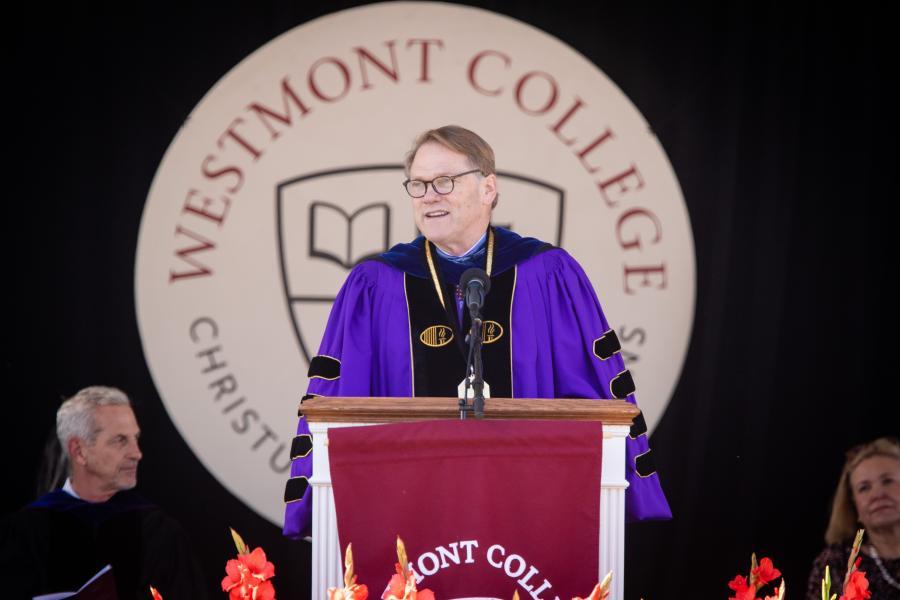 Beloved history professor Chandra Mallampalli, who is moving to Boston after teaching at Westmont for 22 years, delivers the address at Commencement.
Westmont President Gayle D. Beebe presents the Westmont Medal to alumnus Jonathan Walker '91, cofounder and chief technology officer for AppFolio, which develops software for property managers.
Graduates Mercy Milliken and Tobi Oyebade will offer reflections. The graduating class includes veteran Frank Barela of Folsom, who served in the military before attending Westmont.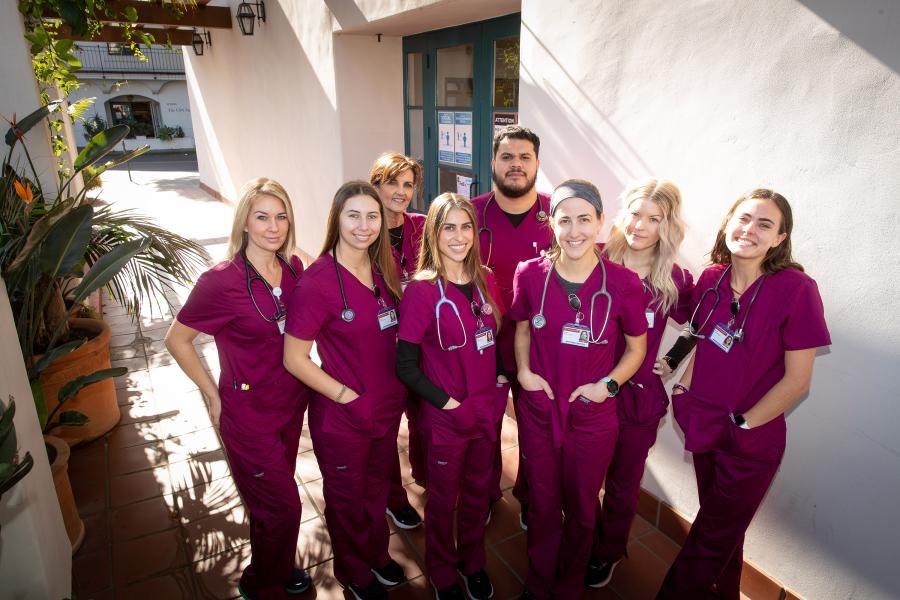 Westmont launched its Accelerated Bachelor of Science in Nursing program in partnership with Cottage Health in 2020 amidst a global pandemic and a dire nursing shortage. Nursing graduates Laura Acevedo, Trisha Beaudin, Regino Gonzalez, Michaela Root, Gracie Stokes, Jen Velas, Megan Wahrenburg and Anna Wallace will also celebrate at a separate pinning ceremony following Commencement in the Global Leadership Center.
Mallampalli, who has held the Fletcher Jones Foundation Chair of the Social Sciences since 2017, has written four books and many articles that examine the intersection of religion, law and society in colonial India. His scholarship and teaching span the fields of modern India, British Empire, world history and global Christianity. In 2021-22, he served as an inaugural Yang Visiting Scholar of World Christianity at Harvard Divinity School.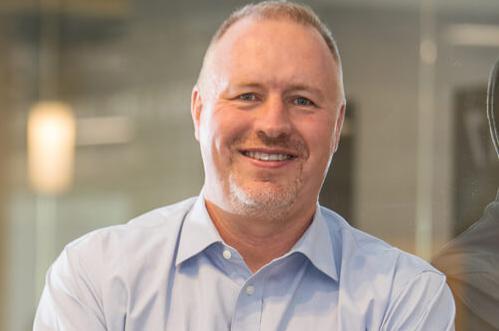 Walker took AppFolio public in 2015. The company employs nearly 2,000 people, including numerous Westmont graduates. Jon continues to drive AppFolio's technology vision and architecture, leading key initiatives such as artificial intelligence. He holds and has contributed to multiple patents, and he helped develop software deployed to more than 20 million computers.
The Westmont Medal honors those whose lives embody the very principles associated with the character of the college. Past recipients include Steven and Denice Fellows, Ron Werft, Katherine Wiebe, Lindsay and Laurie Parton, Christine and Robert Emmons, David and Anna Grotenhuis, Lady Leslie Ridley-Tree and Rolf Geyling, to name a few.