Exhibit Straddles the Intellectual, Spiritual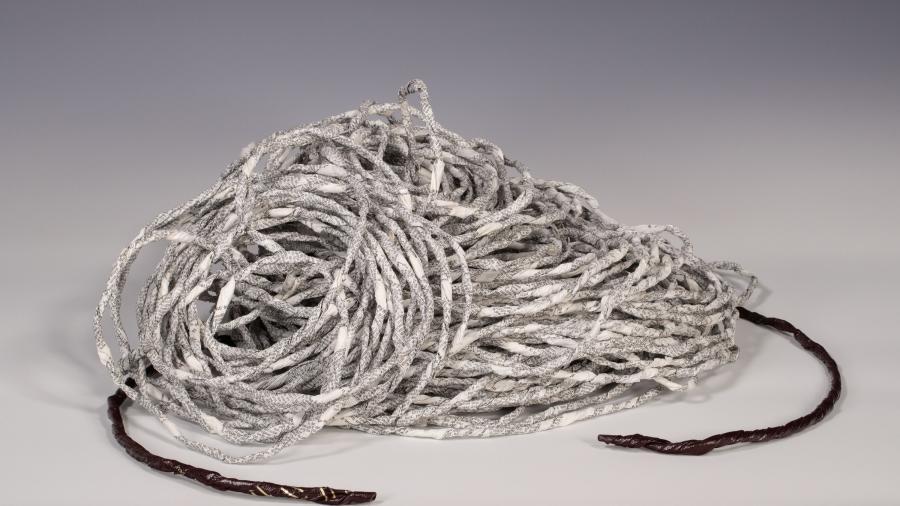 Celebrated Santa Barbara artist Linda Ekstrom offers a wide range of poetic, imaginative and spiritual works of transformed fabric, paper, books and gloves in an exhibition Aug. 31-Nov. 11 at the Westmont Ridley-Tree Museum of Art. A free opening reception Thursday, Aug. 31 from 4-6 p.m. at the museum, honors "Straddling Circumference…The Art of Linda Ekstrom," which features both recent work and a retrospective. The museum plans additional events.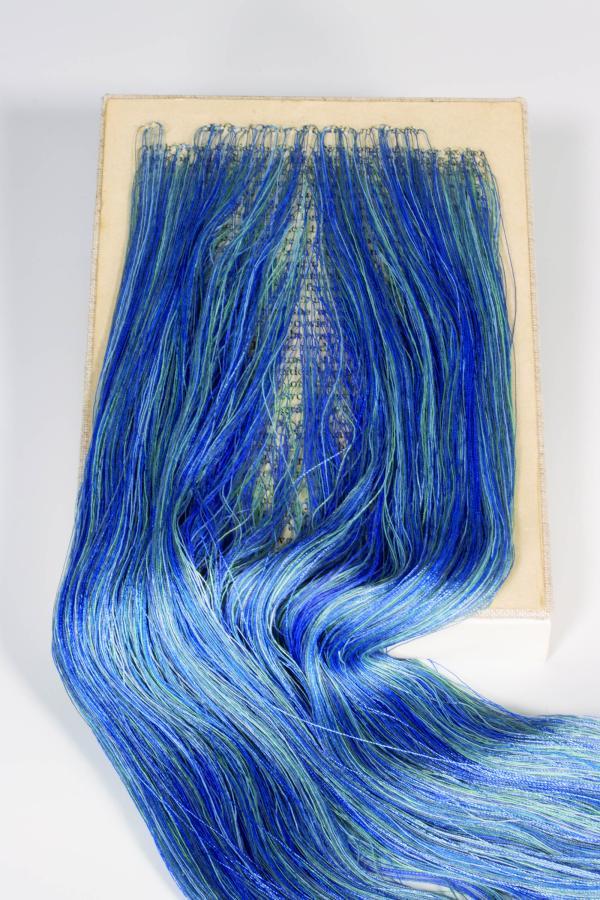 "Ekstrom creates transcendent art works often inspired by the words of female poets, mystics, saints and women of the Bible," says Judy L. Larson, R. Anthony Askew professor of art history and museum director. "Ever present in Ekstrom's art is her intellectual and spiritual discernment. The title, 'Straddling Circumference...', is taken from Emily Dickinson, who is said to have used the word 'circumference' in six of her letters and 17 of her poems. For Ekstrom, a circumference marks a borderline between being and a Being, the common and the Sacred."
Ekstrom reads works by Dickinson and other authors in search of inspiration. "I read, find ideas, sort text…and then pull out the things that inspire me," she said in a UCSB news article last year.
She places Bibles into beehives, preserves objects in jars, and shapes the words of poets and writers into imaginative "new-reads," drawing on her experience "as a woman, as an artist, and as a Catholic."
For more than two decades, Ekstrom taught at the College of Creative Studies at UC Santa Barbara, where she earned a bachelor's degree and a Master of Fine Arts.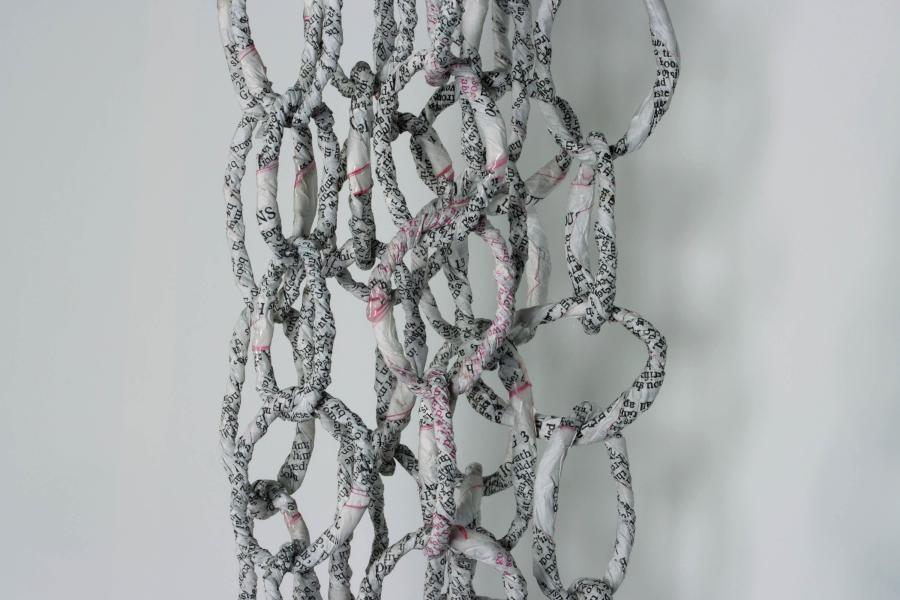 Her art work has been featured in more than a hundred solo and group exhibitions at the Pomona College Museum (now the Benton Museum of Art), the Aldrich Museum of Contemporary Art in Ridgefield, Connecticut, the Minneapolis College of Art and Design, and the Los Angeles Municipal Art Gallery at Barnsdall Art Park. She served on the committee for the Los Angeles Cathedral, Our Lady of the Angels, to select art for the exterior and interior of the new cathedral from 1998-2000.
The museum is open Monday through Friday from 10 a.m. to 4 p.m. and 11 a.m. to 5 p.m. on Saturdays. It's closed Sundays and college holidays. For more information, please visit westmont.edu/museum or contact the museum at (805) 565-6162.