Grand Opening for a New Engineering Edition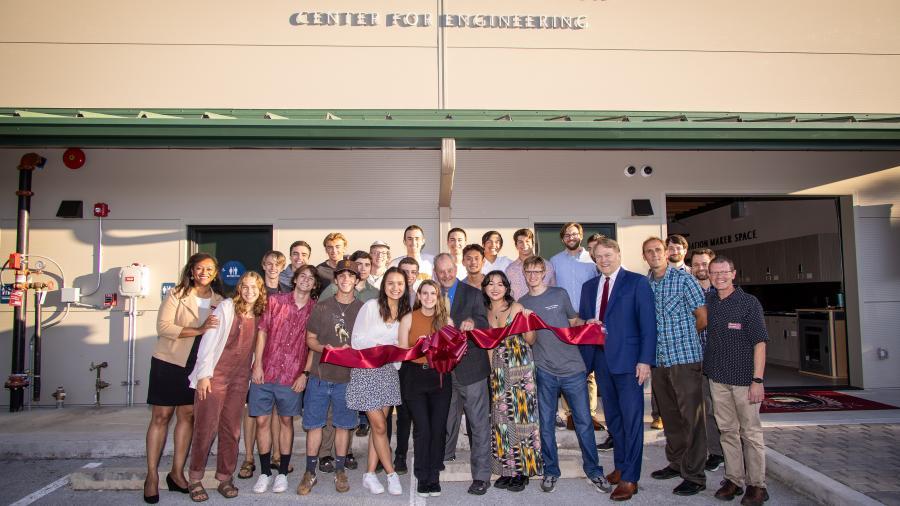 A large crowd that included students, faculty, trustees and industry professionals on the college's engineering board gathered to dedicate Westmont's new Fletcher Jones Foundation Center for Engineering at a ribbon-cutting ceremony Oct. 20. Engineering students hosted an open house in their new digs, highlighting their research and explaining the uses of the machinery.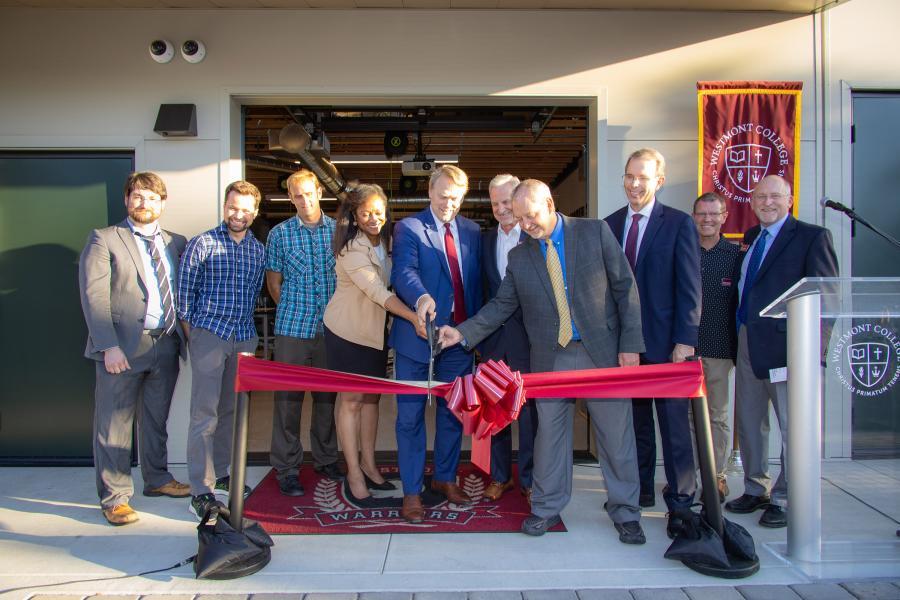 "This is a metal workshop area and students can get certified to use these machines," says student Maria Judy. "We have beautiful garage doors, compressed air and lots of light. It's amazing."
Student Zach Yates said he struggled his first two years because he didn't have a dedicated place to study and create. "Having 24-7 access to this building is huge," he said. "We have 3D printers available to us and the lounge is always open so I'm doing homework in there all the time."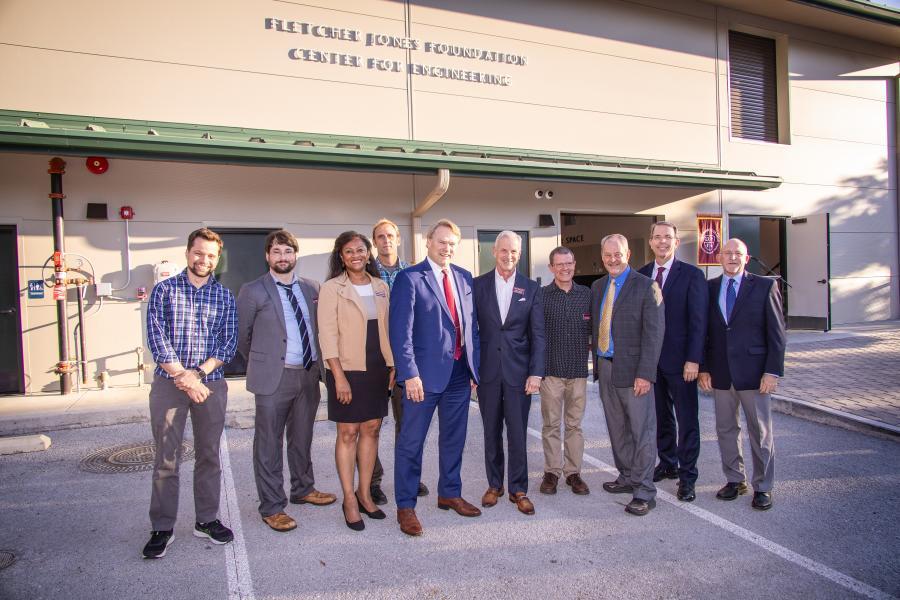 Student Becca Hudson says her senior design class uses the new building and it's easier to store their capstone projects when it's over. "It's a great space for collaboration because there's big tables where we can all pile around and throw out ideas," she says.
Dan Jensen, director of engineering, joined the Westmont faculty in 2021 after teaching engineering mechanics at the U.S. Air Force Academy for more than two decades.
"We take our technical competence, the foundation of our Christian liberal arts education and put it all together to love people well in the name of Jesus. That's Westmont engineering," he said.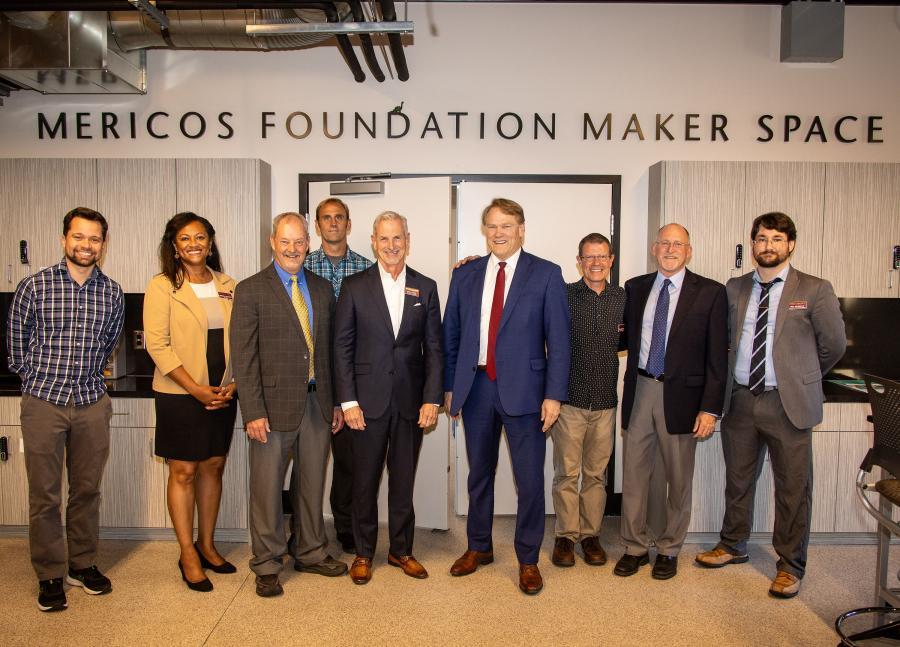 President Gayle D. Beebe thanked Jensen for hiring amazing colleagues and building a first-class program. "It's meaningful to interact with you throughout campus, here in your space, but also to see you and your wife at plays and athletic contests on campus, mentoring students and taking an active interest in their spiritual welfare," Beebe said. "Thank you for the way in which you embody the core priorities of Westmont: rigorous academics and a deep love for God. We're grateful."
Mitch Vance, chair of the board of trustees, recalled the initial vision of the engineering building more than five years ago. "This fine academic program deserves a really fine building," he said. "To stand here right now and join you in celebration of this beautiful facility is thrilling for us."