Program Aims to Energize Young Adult Ministry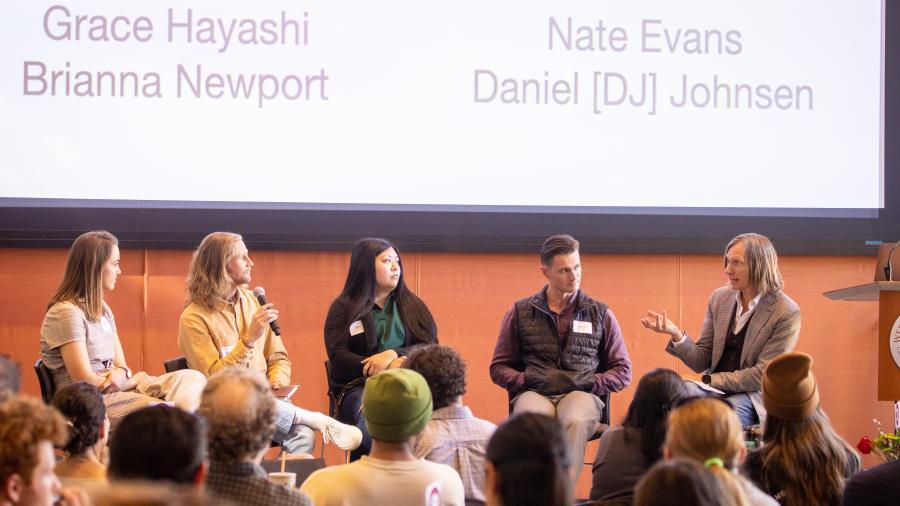 Westmont kicked off its new Young Adult Leadership Lab (YALL), which supports the spiritual lives of young adults in their 20s, with 100 local clergy members and lay leaders at a day-long seminar held on campus. Steve Argue, applied research strategist for the Fuller Youth Institute and associate professor of youth, family and culture at Fuller Theological Seminary, headlined the event earlier this year in the Global Leadership Center.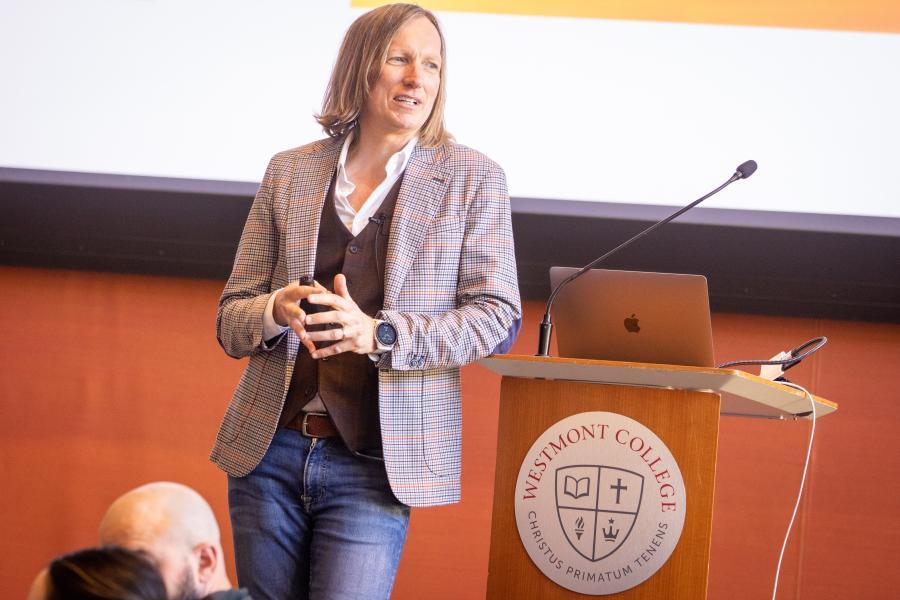 "What really gripped the room were our young alums, Grace Hayashi '13, Nate Evans '16, Brianna Newport '20, and D.J. Johnsen '15, who shared about their journeys of faith after college — what has been hard and hopeful and what kind of church they'd invite their friends to. Their authenticity was refreshing," says Sarah Garland '21, interim assistant director of the Gaede Institute for the Liberal Arts.
Argue's keynote address examined the social, spiritual and professional dimensions of young adults' lives. "I was particularly struck by Steve's description of young adulthood as a period of transitions, and I look forward to more conversation about how the church can better partner with young adults in this period of life," says Christen Foell, co-director of YALL.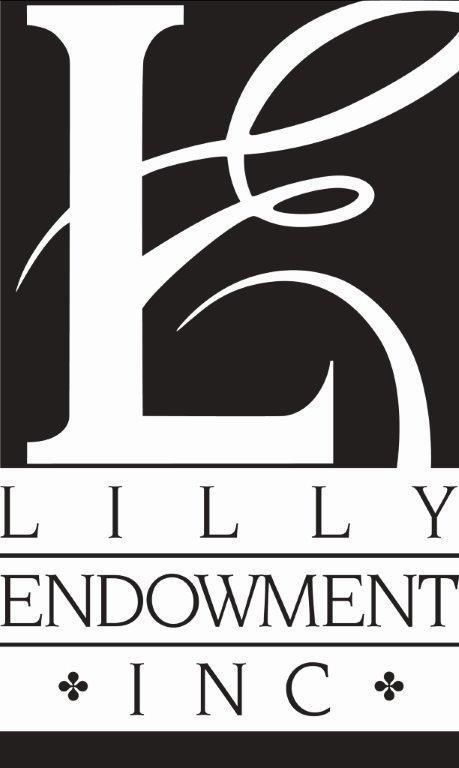 Lilly Endowment Inc. awarded Westmont a $1.5 million grant, the largest in college history, to establish YALL, a multi-year learning community housed in the Gaede Institute. The generous award funds training and ongoing support for churches that want to engage young adults creatively.
Lilly Endowment's Young Adult Initiative, which funds YALL, launched in 2016 to deepen the religious lives of young adults (ages 23–29) and to engage them more fully in the life of Christian congregations. The initiative responds to widespread and urgent concerns about the increasing absence of young people from Christian churches and helps congregations design and test new approaches for reaching those audiences and nurturing their religious lives.
"It's critical that our young alums remain active in their churches and young adult ministries," says Westmont President Gayle D. Beebe. "We're grateful for Lilly Endowment's support of this crucial project that will assist churches as they innovatively engage young adults in their communities."
Christian Hoeckley, executive director of the Gaede Institute, says Westmont professors intimately know the ups and downs, joys and frustrations of students' spiritual journeys. "What if we could stay with them and their friends, at least indirectly, for the decade after college?" Hoeckley asks. "So much of students' faith development at Westmont happens in deep relationship with their intellectual development — and that doesn't quit at graduation."
"Old approaches to young adult ministry that try to get people into church and on committees aren't working," Foell says. "This project is about experimentation. We'll support congregations and their young adults as they take risks, try new things and see what sticks."
The Gaede Institute, which now oversees four Lilly Endowment-supported initiatives, plans to gather 16 California congregations that are ready to experiment with innovative ministry with young adults. It will launch its first three-year YALL learning community in May 2023 and a second cohort in late spring 2024.
"This inaugural year is an opportunity for participating church teams and congregations to listen to the voices of young adults as they reflect on their stories of faith and lives in the church," Foell says. "Churches will explore their congregational and community contexts as they prepare to experiment with new opportunities for shared ministry with young adults."