Soul Care Offered at Pastors Conference
Westmont College, which develops Christian ministers and leaders capable of serving in every sphere of society, hosts a one-day Pastors Conference dedicated to encouraging, refreshing and supporting pastors. The event features President Gayle D. Beebe and Provost Kim Battle-Walters Denu from Westmont as well as musician Steve Bell and poet Malcolm Guite, who will speak Tuesday, May 30, at First Presbyterian Church, 21 East Constance Avenue, in Santa Barbara.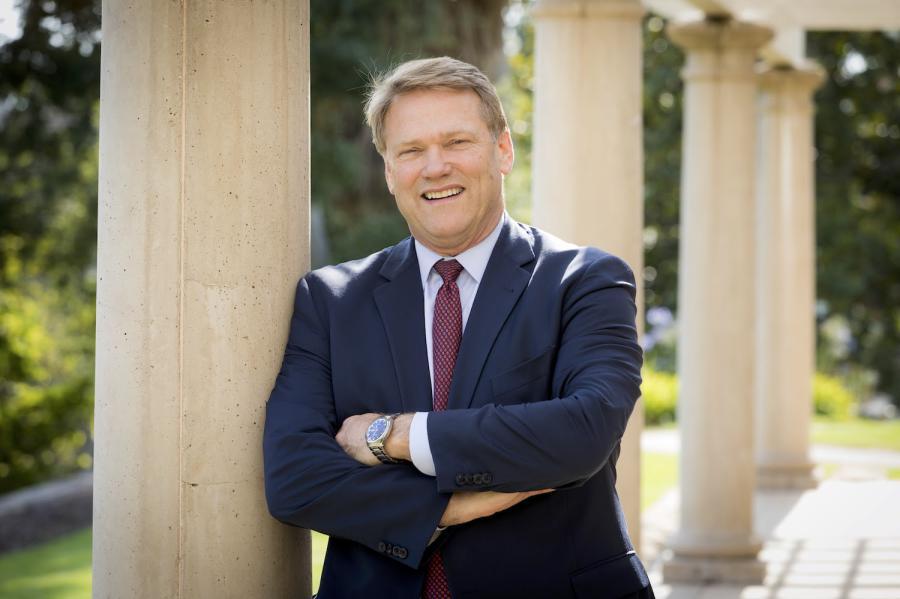 "This is a day of soul care," Beebe says. "Ministry requires both a depth of spiritual training and an extraordinary variety of administrative ability and leadership capacity. We're proud of our 85-year history of educating leaders equipped with these capacities."
The conference costs $49 and includes attendance at the full Lead Where You Stand Conference (which costs $299) May 31-June 2 at Westmont's Global Leadership Center. To help ministry teams attend together, every fifth group registrant is free.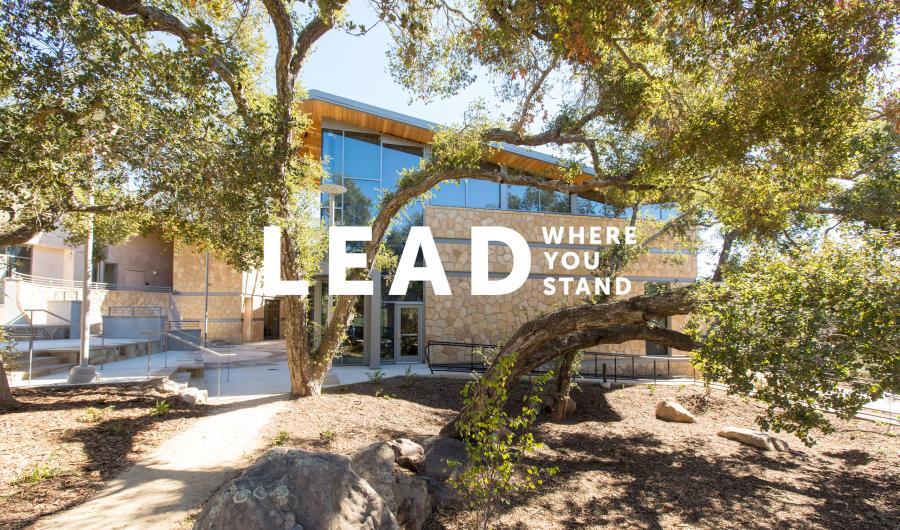 The 8th Annual LEAD Where You Stand Conference features David Brooks, New York Times columnist and bestselling author; Charity Dean, CEO and co-founder of the Public Health Company; Marcus "Goodie" Goodloe, Martin Luther King Jr. scholar, mentor, speaker and author; Erin Meyer, author of "The Culture Map: Breaking Through the Invisible Boundaries of Global Business"; Jeff Schloss, T.B. Walker professor of natural and behavioral sciences, and director of the Center for Faith, Ethics and Life Sciences; and Jon Walker, chief technology officer and founder of AppFolio.
"This extraordinary lineup of speakers will equip you with additional leadership insights and skills," Beebe says. 
Beebe, president at Westmont since 2007, has spent more than a quarter century in higher education. He has authored or edited more than 40 articles and 10 books including, "The Shaping of an Effective Leader: Eight Formative Principles of Leadership." Leading unprecedented growth at Westmont while facing significant challenges, he has loved attracting new resources to build out the campus, developing new academic and co-curricular programs and pursuing the next horizon. Under Beebe's leadership, the college has raised more than $400 million for various projects and added 390,000 square feet in new or renovated facilities on campus and in downtown Santa Barbara.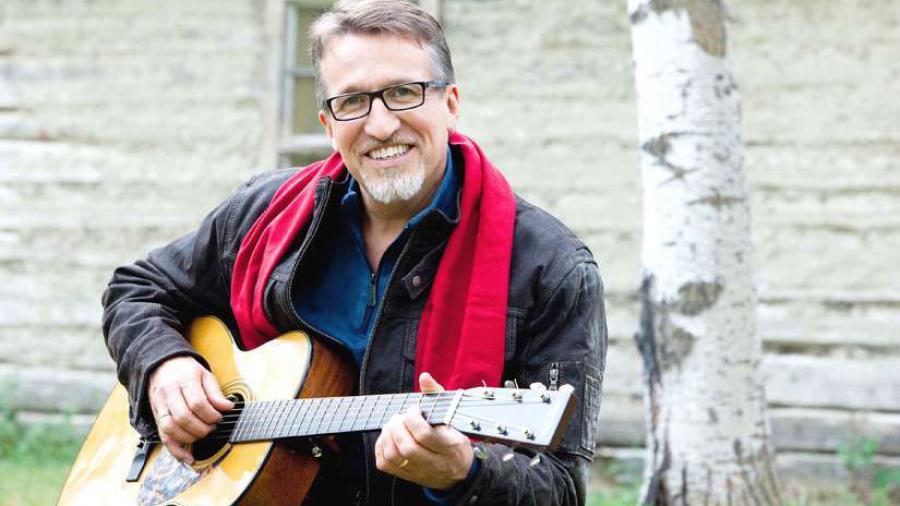 Bell, a Canadian Christian songwriter and storyteller, has produced 20 solo CDs and won numerous music-industry awards, including Gospel Music Association of Canada Covenant Awards: 2018 Album of the Year ("Where the Good Way Lies"); 2018 Lifetime Achievement Award; 2018 Collaboration of the Year ("Where The Good Way Lies"); and 2018 Inspirational Song of the Year ("Wait Alone in Stillness"). He has performed more than 2,000 concerts to more than a half million people in 15 countries. He has also written and co-authored books, including "Pilgrim Year," a seven-book series on spirituality throughout the year.
Guite, an English poet, singer-songwriter, Anglican priest and academic, is Life Fellow and former chaplain of Girton College (Cambridge). He lectures widely in England and North America on theology and literature, has published poetry, theology and literary criticism, and worked as a librettist. His books include "Word in the Wilderness, Faith, Hope and Poetry: Theology and the Poetic Imagination," and "Mariner: A Voyage with Samuel Taylor Coleridge." His seven collections of poetry include "The Singing Bowl" and "Sounding the Seasons." Guite earned baccalaureate and master's degrees from the University of Cambridge and a doctorate from Durham University.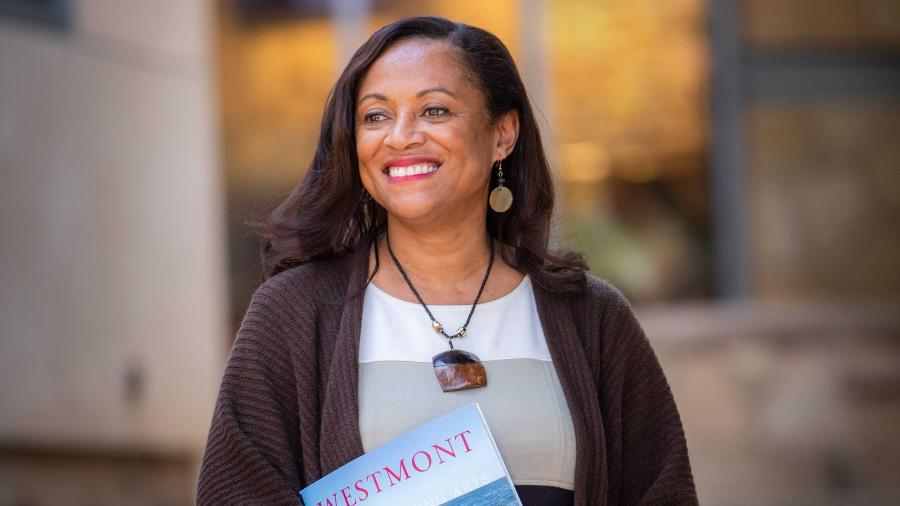 Denu, Westmont provost and dean of the faculty, has more than a quarter century of experience in executive leadership in higher education. She worked as vice president for educational programs for the Council for Christian Colleges and Universities in Washington, D.C. At Azusa Pacific University, she served as vice president and chief diversity officer. A two-time Fulbright alumna, she has conducted research projects in South Africa and Ethiopia. She earned a Doctor of Philosophy in sociology at the University of Florida, a Master of Social Work from Temple University and a Bachelor of Arts in sociology at Vanguard University.