Talented New Professors Join Faculty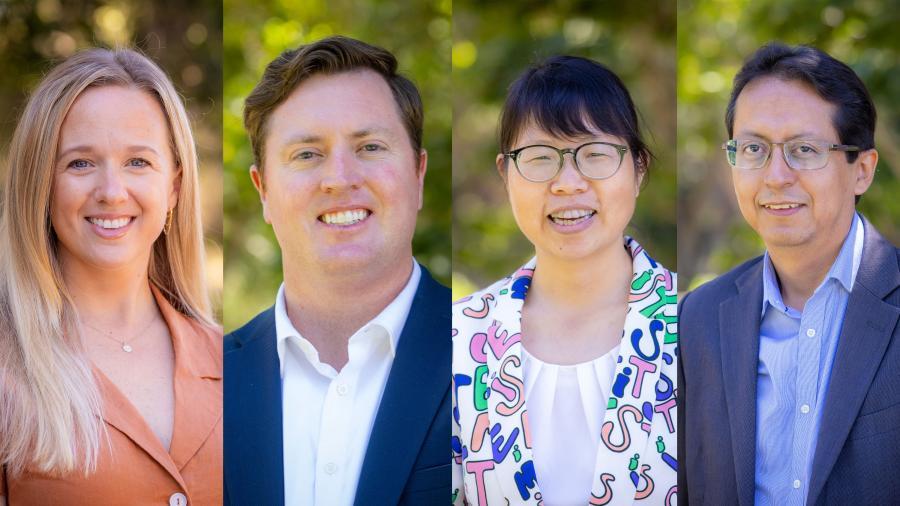 Westmont welcomes four excellent new tenure-track professors to campus this fall. Sam Cole (economics and business), Linghui Han (economics and business), Paul Mena (communication studies) and Anna Jordan '07 (English) each bring a deep Christian faith and a desire to challenge students to think deeply while learning broadly.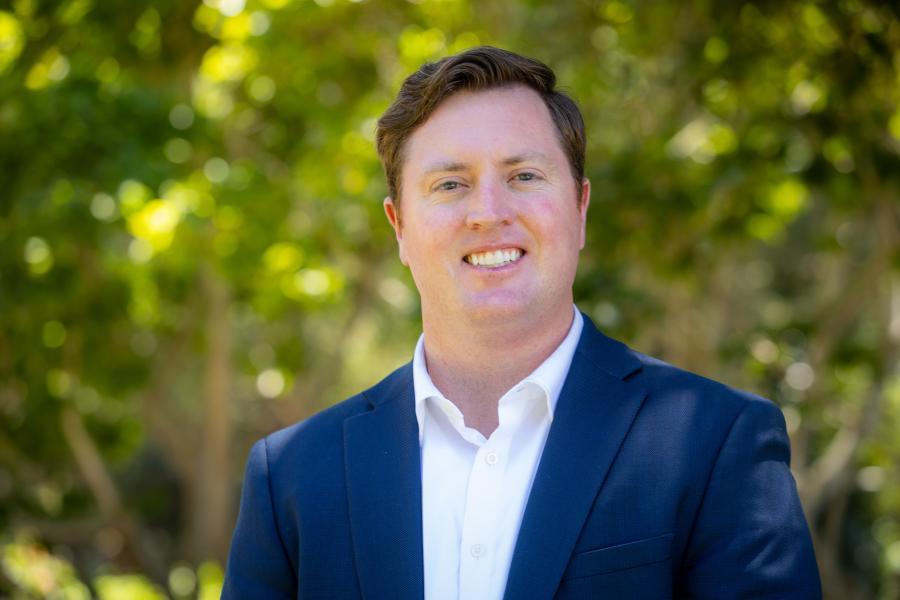 "Westmont is distinct because our faculty are not just top scholars who are globally recognized — which would be enough — but our faculty are disciples, they love the Lord, and they are mentors," says Kim Denu, Westmont provost. "They take time, even beyond the classroom, to invest in our students."
Cole's research focuses on the micro side of economics, and he has published papers about health economics, economics of education, and labor, which was part of a grant from the Social Security Administration. The Orange County native played golf and earned a bachelor's degree at Southern Utah University before completing a doctorate at Auburn University. "My faith has kept me grounded with the right priorities throughout my life," he says. "I don't have experience specifically in Christian higher education, so I'm excited to grow, develop and bring faith into learning and the classroom and to be a mentor to students."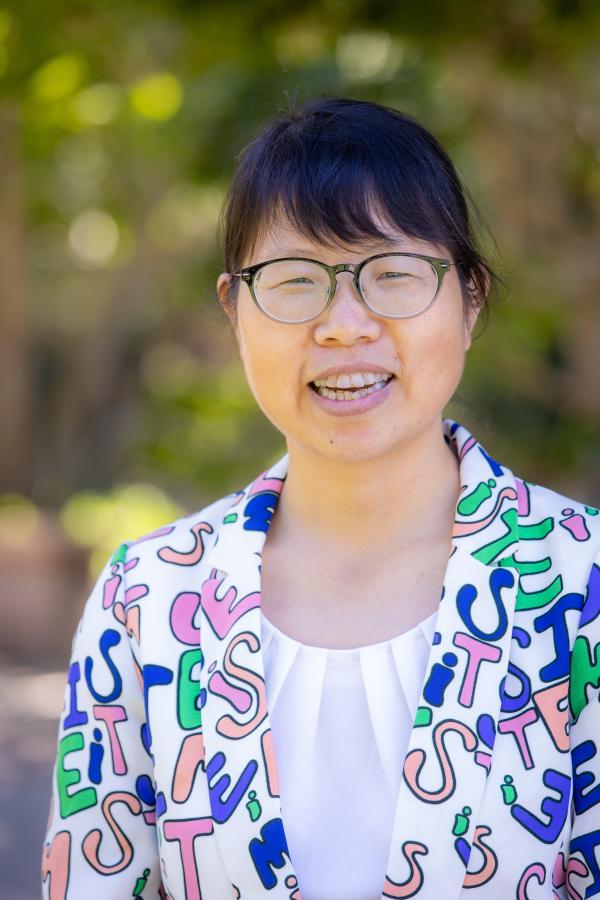 Han holds doctorates in economics from Peking University and George Mason University. Her research explores the relationship between industrial organization and institutional change. "My next projects will examine states, firms and families as different levels of societal organizations and how their roots lie in social norms and culture/religion," she explains. "Westmont College is the ideal environment for me to gain insight into how religion shapes a small community and society more broadly."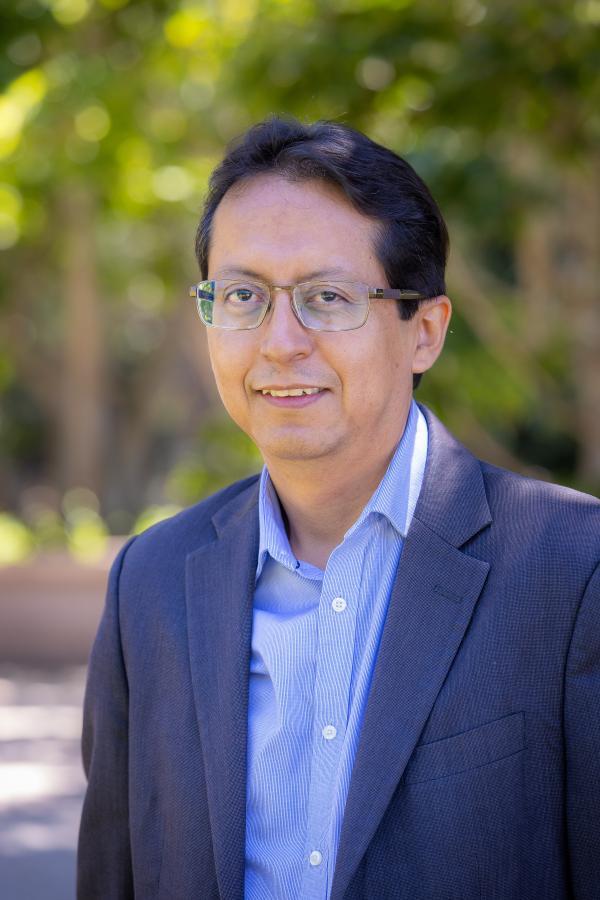 Mena, a native of Ecuador, earned a doctorate from the University of Florida in mass communication. His research focuses on journalism, fact-checking, misinformation and social media. He has begun research about fact-checking and artificial intelligence. "How can AI help fact-checkers?" he says. "There's a lot of misinformation on social media, but the number of physical human fact-checkers is minimal. I am working on how AI may play a role in the effectiveness and credibility of fact-checking messages."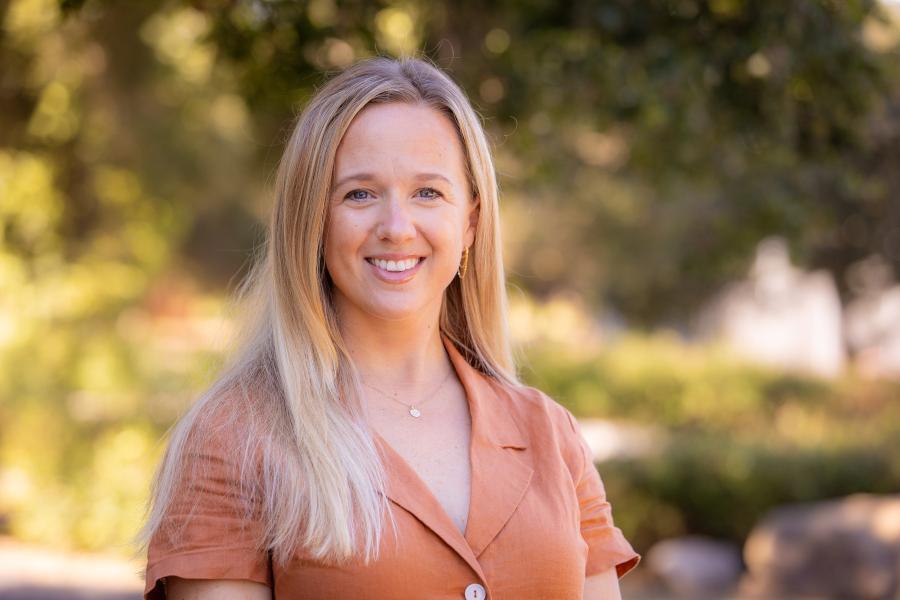 Jordan earned an MFA in creative writing from Vermont College of Fine Arts and taught at Southern New Hampshire University before returning to Westmont where she has taught as an adjunct faculty member since 2016. "I've spent the last 12 years with one foot in academia and my writing career and another foot in motherhood," she says. "My parenting experience informs so much of my creative work that they go together." As a professor, she describes herself as student-centered, focused entirely on helping them learn and grow and become better writers, thinkers and engagers of the world. "I love being at Westmont," she says. "Every semester as an adjunct I've felt there's so much more I want to invest in my students, in my course development and in getting involved with the college and the campus."
In a non-tenure-track role, Jenny "Pie" Martinez '14 fills the position of assistant director with the Westmont in San Francisco program. Martinez has been working in diabetes research and community education as well as with other Westmont off-campus programs (Westmont in Mexico and Westmont in Jerusalem). After completing her Masters of Education at Harvard, she most recently worked at the Stanford Humanities Center.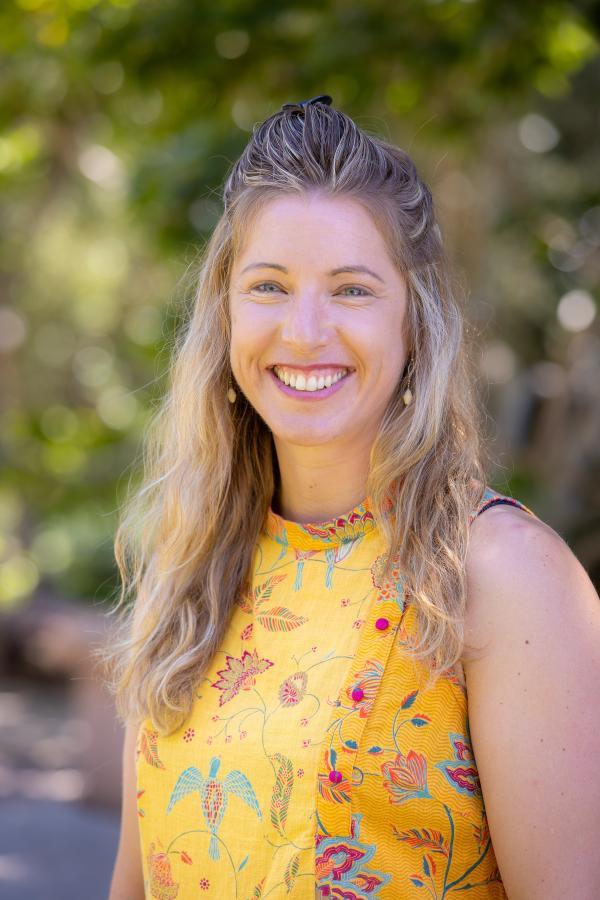 "Westmont is an incredible space to cultivate reflective skills and a sense of faith — and faith is lived out in a lot of different spaces, especially after graduating," she says. "Westmont in San Francisco is an incredible opportunity for students to critically engage difference with humility and love — both practices which are requisite to developing a faith that is not only rich, but enduring."
 As an undergrad at Westmont, Martinez majored in kinesiology and communication studies while serving as captain of the women's soccer team.
Additional professors join the college in short-term roles: Jessica Barbosa (nursing), Owen Byer (mathematics), James Davidson (sociology and anthropology), Madeline Fanton (theatre arts), Melissa Fayram (nursing), Mary Beth Gomez (nursing), Cindy Howe (nursing), Ryan Minor (history and English), Mike Ryu (computer science), Elizabeth VanDyke (religious studies) and Kate Wilson (nursing).