Global Education WSF Next Steps for Accepted Students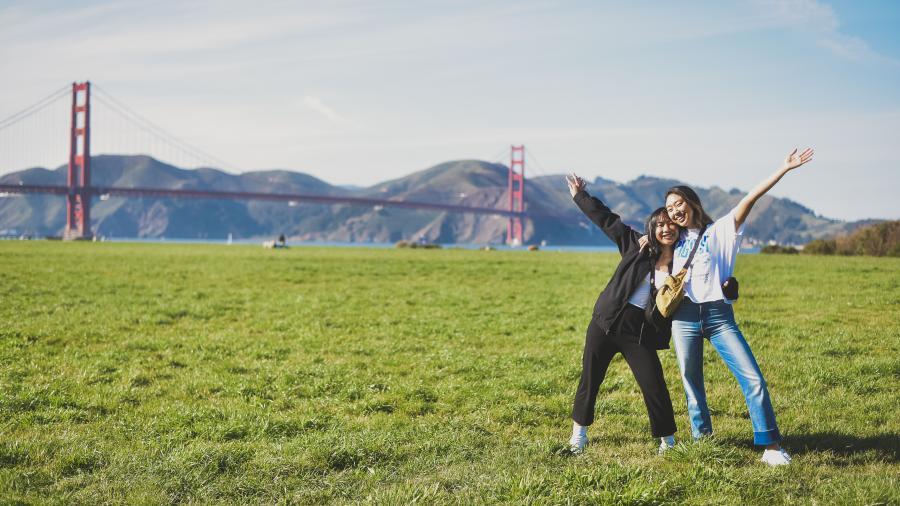 CONGRATULATIONS! We're excited that you're coming to San Francisco!
The two most important things for you to do right away are:
Forms: Complete the confirmation form sent to you via email.
Handbook: Download and read the WSF Student Handbook (found in your acceptance email). This will answer a lot of your questions and prepare you for your time in San Francisco.
For all other questions, please refer to the information below and/or get in touch with us by email at wsf@westmont.edu.
Arrival Day
At least one month prior to your arrival you will receive a detailed email confirming your arrival date, time, and other logistics. The details that stay the same from semester to semester are as follows:
Arrival time: Please plan to arrive at Jackson House at 1:00PM. If you arrive earlier and need to drop off your baggage, before going to explore your new neighborhood before your 1:00PM entry, this is permissible. If you need to arrive later than 1:00PM, please arrange this with staff ahead of time.
Room selection: Prior to move-in day, the Residence Life Coordinator will draw up a room lottery which will determine the order in which students will select their rooms. Students may choose their roommate(s) ahead of time or on the day.
What to Bring
Furnishing your room: Each room is equipped with a bed, desk, and dresser drawers for each student. You are responsible for bringing your own bedding and any items you would like to decorate your room.
Clothing: Closet and dresser space is very limited; bring only clothes and other items that you know you will need. Keep in mind that San Francisco is much cooler than other parts of "sunny California." A raincoat and umbrella are great items to pack. Also pack the appropriate professional clothing for the type of work environment you expect at your internship.
Kitchen: The kitchen is fully stocked with supplies of pots, pans, mugs, and dishes, so there is no need to bring any kitchen supplies. You are also given space in the pantry, fridge and freezer for your food.