Opportunities for Research and Internships in Biology
Students pursuing a Biology degree at Westmont have many opportunities to do research and/or internships.  Our students have done medical and biotech internships for organizations such as **information coming** (BIO 190, 190SS), as well as environmental internships with organizations such as the Santa Barbara Museum of Natural History, the Santa Barbara Botanic Garden, and the Santa Barbara Zoo (BIO 191, 191SS).  
Students engaged in research with Westmont Biology professors can do so for credit during the semester, or during a summer research fellowship - or even both! Typically, a student will take 1-2 units of research for credit during the semester (BIO 198), which involves roughly four hours per week per credit.  Some students pursue a more intensive research experience during their senior year and complete a Major Honors project (BIO 199). Summer research fellowships involve 8-10 weeks after the close of the Spring Semester, with research and housing stipends provided. Applications for summer research are typically solicited in February of each year. 
Students have the opportunity to present their work on campus at two annual research symposiums: the Summer Research Celebration, and the Spring Research Symposium.
Interested in pursuing research opportunities further? Read the descriptions of research below, and contact the professors you might be interested in working with, to see if they have any openings available.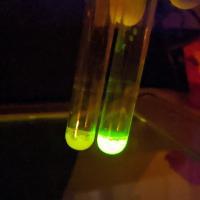 Julio Lab
Students are the engine that keeps my lab running - from planning and carrying out experiments to interpreting what the results mean, my research students are making the discoveries that move our research forward.  Even so, working with students in the lab goes beyond mere accumulation of data and scientific discovery; research is also about helping students become better critical thinkers and skilled practitioners. One of my most satisfying roles as a faculty member is having a front row seat to watching students become practicing scientists and having fun while doing it.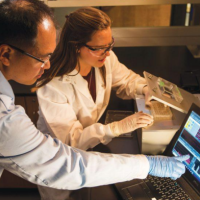 Lu Lab
Through hands-on practices during the semester or summer research, students gain a wide array of experiences from constructing research ideas, culturing neurons, collecting results, data analysis, and computer programing. Modern human genetics and neurobiology utilize a huge amount of data to find the genetic cause or understand the functions of neuronal networks. Students with analytical minds or computer programming skills are especially welcome to take on the challenge of analyzing and interpreting complex data and constructing pipelines. Successful students in the past have shown the characters of independent thinking and initiatives to drive the project with proactive mentalities.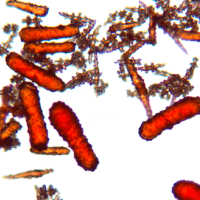 Horvath Lab
Students working with me are primarily working with actual specimens coming from various museum collections or materials collected and sent to me by NOAA, NIWA, OET, etc. needing identification.  Students usually have the job of correctly identifying the specimens, correcting ID if done by others when done incorrectly, and generating digital imagery of whole colonies, branches and the microscopic calcium carbonate skeletal elements, so that confirming identification can be made.  These identifications help me confirm presence of species locally as well as in wider, regional distribution areas, and aid in recognition of possible new species.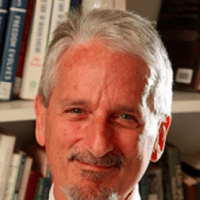 Schloss Lab
My theoretical and empirical work over the past decade has explored the way group behaviors – including religious worship – influence measures of trust and generosity, and how this may be mediated by genetic variation and by the neurohormone oxytocin.  Westmont student teams have been involved in all phases: working with human subjects, DNA sampling, data analysis, and manuscript preparation.  In addition to scientific publication, results have been presented in invited talks at Stanford, UCLA, Oxford, University of Edinburgh, and other national and international venues.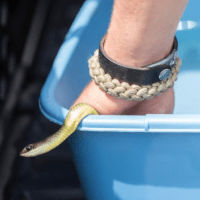 Sparkman Lab: Reptile Ecology, Evolution and Conservation
My students and I study snakes, lizards and birds across California, working to understand how they've adapted their physiology, behavior and life-history to diverse habitats, from the Channel Islands to the Sierra Nevada mountains to downtown Santa Barbara. Students learn how to observe, capture, handle, process and release animals in the field, as well as participate in the laboratory assays, data management and analysis, and manuscript preparation. See the Sparkman Lab  website for more details and contact me directly at sparkman@westmont.edu if you're interested in working in my lab!
RESEARCH STUDENT QUOTES
"Conducting research on the pathogenesis of Bordetella pertussis with Dr. Steve Julio was one of the greatest ways I became involved and connected on campus at Westmont. Under Dr. Julio's amazing leadership, I was able to develop as both a researcher and a student. I learned how to critically think about complex issues and creatively problem solve to achieve my goals in the lab." 
Macy Gipson, Class of 2019, in first year of Doctorate of Pharmacy program at USC School of Pharmacy in LA
---
"As a research student at Westmont, I worked with a mentor at the Santa Barbara Botanic Garden to test experimental soil solarization treatments for an invasive grass, Phalaris aquatica. Through the process of developing, executing, analyzing, and presenting a field-based research project, I learned how to interact with the research and professional world, developed field and analytical practical skills that I use regularly in my current job, and took ownership of a project I could see through towards the end. It was an important developmental experience for me in my journey towards working in conservation biology and ecosystem stewardship back home in Hawaiʻi and I am super thankful for the many people who helped me along through it."
Stacey Torigoe, Class of 2012, field biologist Haleakalā National Park on Maui.
---
"My summer research experience with Dr. Sparkman was the highlight of my time at Westmont. I developed resilience, courage, and attention to detail. I learned about the importance of basic science research, as well as how to care for some of the most feared, yet beautiful, creatures of all of God's kingdom! Snakes!"
Brooke Oppenhuizen (Hobbs), Class of 2016, Current MD Candidate at the University of Miami Miller School of Medicine
---
"Participating in independent biology research with Dr. Lu during my time at Westmont strongly influenced both my decision to pursue a PhD and my future career plans. Research taught me to think critically, yet also creatively, in order to begin solving the unanswered scientific questions that lay before me. Through this experience, I not only found a passion for exploring scientific unknowns, but also for teaching others to appreciate the beauty of the biological world, and I hope to pursue professorship after earning my PhD."
Kelsey Feustal, Class of 2020, starting a Ph.D. in Biochemistry, Molecular, and Structural Biology at UCLA in the Fall
---
"While at Westmont, I performed research with Dr. Steve Julio, and was fortunate enough to experience the full arc of a scientific research story: from a question with tangible biomedical impact all the way to reporting our findings to the scientific community. Working so closely with your principal investigator is an experience unique to liberal arts colleges like Westmont, and was instrumental in encouraging me to pursue a career in academic medicine."
Aaron Wilk, Class of 2016, in MD/PHD program at Stanford University
---
"I had the privilege of being able to work with Dr. Sparkman both for semester lab projects and a summer of field research.  It was one of the highlights of my time at Westmont!  The opportunities her research offers include months of camping, hiking and study of wildlife in some of the most beautiful and secluded outdoor settings in California I have ever been, as well as a thorough introduction to herpetology, ecology and evolutionary biology study.  I was given foundational experience in research methods and a unique niche of biology that I have been able to discuss in applications and throughout my time in medical school.  On top of all that, the Sparkman family are incredible hosts and a joy to be able to work with."
Stephanie Hynes, Class of 2016, just finishing residency in Pediatrics at Loma Linda Medical School
---
"My time spent camping throughout California with Dr. Sparkman and characterizing the stress response in snakes and lizards provided some of my favorite memories from my time at Westmont. Most importantly, I gained a deeper appreciation for the beauty of creation and the importance of stewarding it well."
Ben West, Class of 2015, graduated from medical school at Loma Linda in 2019; heading to UC Davis for the next 3 years for a residency in ophthalmology