Westmont's writing center Writers' Corner
Writers' Corner, Westmont's writing center, is a creative space where student writers can find friendly "test readers" as they develop projects for professors, employers, and others. Tutors coach and collaborate with peers as they mature into more skillful and confident writers.  All tutorials are free of charge. Tutors are available 5 days a week (Sunday through Thursday), excluding the first week of classes, college holidays, and Finals Week.
In-person tutoring is available during the academic year in the main writing center (Voskuyl Library 215).
Online tutoring is available by request. Online tutorials are hosted via our WCOnline website and include audio/video and text/chat tools.
Helpful Links
Tutoring vs. Proofreading, or What Does it Mean that Tutors Don't Proofread?
Writers' Corner Policies and Procedures
Westmont College Academic Integrity Policy
For Faculty: Assignment Adoption Request Form
Questions? Contact the writing center director.
Our tutors are skilled writers who are nominated and trained by faculty. They are happy to assist peers with a range of writing concerns:
Genres of writing (understanding assignment prompts)
Invention (getting started)
Arrangement (getting organized)
Thesis statements
Paragraph development and structure 
Integrating sources
Common citation styles (MLA, APA, and Chicago/Turabian
Sentence style (grammar, mechanics, etc.)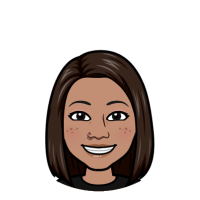 Rebekah Aldea-Cruz
Coming to Westmont, as an English major, was a scary step in the life of Rebekah Aldea-Cruz. As a non-traditional student 10 years past her high school graduation date, returning to college meant leaving behind her 700-book personal library and career in nonprofit administration, and the predictable. However, she has never enjoyed a book where the protagonist didn't leave on some timely adventure, battle the unknown, and have to fight for her future. She promises to fight bravely by your side to defeat writer's block and nurture the words that hide in the shadows. The first step is always scary, but she knows each of you is brave enough to take it. 
Areas of Study: English, Philosophy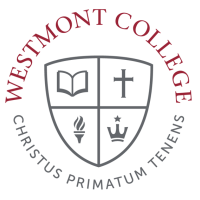 Marissa Candelaria
Marissa Candelaria is an English major and Theatre minor who loves to listen to constant songs in her head while she is going about her day. To cope with mundane days in Fontana, CA, besides hanging out with her friends and family, Marissa loves to transport herself in worlds outside her wildest dreams. Her love of writing flourished when she couldn't keep her adventure filled dreams and worlds in her head for much longer. One of her first and most vivid dreams is the very inspiration for the book she is determined to share with the world. When Marissa is not singing Taylor Swift at the top of her lungs or having her nose in a book, she probably can be found acting on the stage or anywhere in the theater's vicinity. If you still can't find her, you might have better luck seeing her emptying the book shelves at the nearest used bookstore.
Areas of study: English, Theatre Arts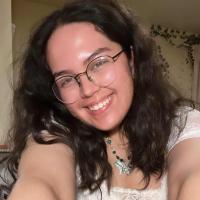 Ashley Clark
Ashley Clark is a Theatre Arts and English double major who can trace back her literature-related canon event to when she spelt the word "evaporate" correctly in the second grade spelling bee. Since then, she has taken pride in expanding her vocabulary as much a possible (often remembering the list of "big words" posted on her refrigerator when she was six) and delighting in the utility of words as an art form. Majoring in the fields that she does, she takes pleasure in the subjects where they intersect, such as playwriting, poetry, literary analysis and interpretation, and stubbornly fixating on Shakespeare every now and then--her favorite Shakespeare play is Othello, if you were interested. When not meandering around the theater or typing up a storm in Google Docs, you can likely find Ashley walking around campus or alone in the DC with her headphones on, visualizing epic movie scenes in her head while she listens to her favorite Spotify playlists. She eagerly and hospitably awaits any fellow student who's looking for assistance in properly telling the story they're trying to tell, making the argument they're trying to make, articulating the information they're trying to articulate, or whatever else that one may benefit from having another head thinking through their wordwork with them!
Areas of study: English, Theatre Arts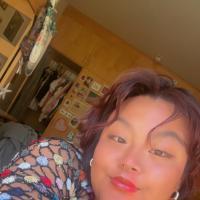 Kaylee Dangc
Kaylee Dangc passionately advocates for voices of all backgrounds to be amplified and encouraged in all capacities. Her passion for amplifying BIPOC voices has led her to major in English and Ethnic Studies. In her third year at Westmont, she has gracefully hopped, tripped, and napped over various obstacles. With that, she has a bountiful storage of tips and tricks for essays ranging in difficulty and topics. Not to mention, her book collection is as eclectic as her knowledge of language and composition. Kaylee grew up in NorCal and has joyously listened to, transcribed, and edited stories ranging from immigrant travels to college admission essays. She hopes to emphasize and highlight your voice in all your writing endeavors. A blank document and a daunting prompt are always the scariest parts of writing, but she is excited to help you build your ideas and cultivate a love for your story.
Areas of study: English, Ethnic Studies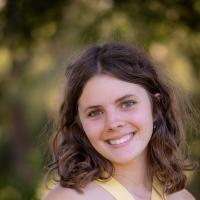 Taylor Gray
Taylor Gray grew up in the far, far away land of dirt roads and spotty cell phone service called Montana. She has a passion for good books, good music, good friends, and good food. She is poor at making commitments and thus her major remains undeclared. However, she is leaning towards English so that she can further pursue her interest in reading and writing as well as pay homage to her less-than-cool nickname in high school, "Grammar Girl." She spends a significant amount of time roaming the chocolate aisle at Trader Joe's and has watched "La La Land" too much to be considered healthy. She is a proud, recently recovered Hay Day addict and a still-recovering Wordle addict. She is excited to be a Writers' Corner tutor this year and hopes to help other students navigate the world of Westmont essays one step at a time.
Areas of study: English (likely)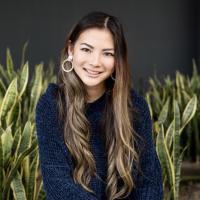 Rebecca Li
Rebecca Li firmly believes that life as we know it is woven from the tenacious fabric of words and music. For this reason, she is majoring in English and minoring in Music. Rebecca grew up in the traffic-swamped region that is Orange County, CA. Consequently, she has absorbed an abnormal amount of albums in their entirety while sipping boba and waiting at red lights. 
 
Areas of Study: English (pre-law), Music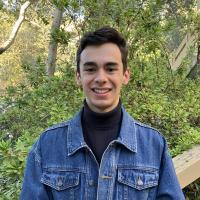 Andreas Olvera
A native of the Sacramento area in Northern California, Andreas Olvera is a second-year mechanical engineering major with passions for reading, random album trivia, and GamePigeon showdowns with friends. Andreas grew up surrounded by books and music, and enjoys exploring the many planes of interaction between the words we speak and the music we make. He hopes to make writing more accessible for students in the sciences (a field not generally associated with readable prose) and to be a kind and supportive presence in the Writers' Corner.
Areas of study: Engineering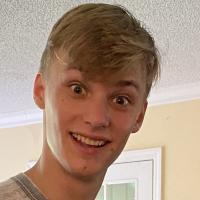 Keegan Perez
Keegan Perez's first tangle with fame came in his junior year of high school: he brought home silver in the 27th annual Mama Mable's Gator Wrangle competition. Unfortunately, due to injuries sustained, he gave up his LA (Lower Alabama) dreams. What does going for gold look like in his life now? Perhaps he will become a successful author of a series of self-help books, or win a Nobel prize for inventing a new Oreo flavor. Whatever it is, the next chapter of his life is sure to be exciting. He plans to graduate in Spring 2024 with a degree in Music and English.
Areas of study: English, Music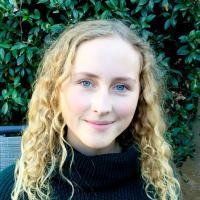 Lillian Robinson
Lillian Robinson is a Biology major and Writing minor with a penchant for tree climbing, a troubling dependency on caffeine, and a deep and undying regret that she wasn't born 'cross the pond, where her random impulses to use a British accent would seem less out of place. Today, Lillian strives to live by Bill Watterson's timeless words of wisdom: "if your knees aren't green by the end of the day, you ought to seriously reexamine your life." What else should you know about her? She supposes little bios like this usually include where the subject is from. She decides to be a slave to convention and inform the reader that she was born in San Diego, California, but she spent the bulk of her childhood abroad. There, she discovered that for all her love of California landscapes, the topography she most appreciates is typeset. To her, home feels like the undulating hills and bibliosmia-scented valleys between book covers. She has only recently acquired her dual citizenship, but now enjoys traveling freely between countries both real and imagined. (Though she has more than once had to deal with the hassle of accidentally setting off the detector alarm at the Library customs.) Anything else? Oh yes, she talks in the third person even when not restricted by a "bio" format.
Areas of Study: Biology, Writing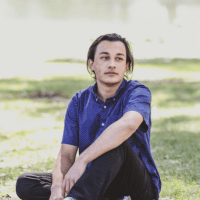 Jacob Siaki
Jacob Siaki is a Philosophy and Psychology double major whose interest in written words goes back to when he memorized Goodnight, Moon at about two years old and would "read" it out loud while turning the pages at appropriate times. Not only does he write papers for classes, he also writes on his own time, creatively--and sometimes even enjoys it. Some other pastimes of his include long romantic walks from his room to the library, and forgetting he poured a cup of tea until it's too cold to drink. His father comes from Middle Earth (people call it New Zealand, and having been there, Jacob knows that dragons are real), and Jacob is following in both his parents' footsteps as a Westmont student. Jacob's writing experience ranges from a story about a detective named Andrew Beneral when he was seven, to a research paper last spring about nuclear radiation in the South Pacific. He hopes he can at least provide a helpful set of eyes to look over someone else's writing, and at most help them win a PROSE award. He looks forward to working with other Westmont students on their academic projects!

Areas of study: Philosophy, Psychology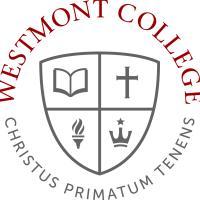 Phoebe Tilburt
Phoebe Tilburt is an English/Chemistry double major with a passion for indecision. This has led her to a life bridging the gaps between the arts and sciences. From a young age, she has had a passion for grammar that extended beyond the classroom into her everyday life, but rest assured that her conversations with you will be much more productive than replacing the occasional semicolon with a period. When she's not playing with molecules or fictional characters, you might find her singing in College Choir or getting creative with DC food. She's excited to talk about your ideas and help you get as excited about your writing as she is!
Areas of study: English, Chemistry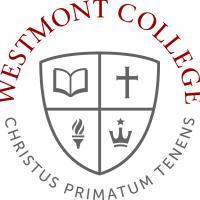 Julia White
Julia White is an English major who, for the sake of brevity, will spare you a comprehensive summary of her personhood. Suffice it to say, she is fond of dunking gingersnaps in tea, telling outlandish stories, and plotting the recovery of the lost library of Alexandria.* Haunted by the transience of beautiful things, she uses words to explore and celebrate the kaleidoscopic splendor of creation. She has strong feelings about the Oxford comma and finds the word "absquatulate" unreasonably repellant. Her hobbies include looking at the sky, playing the harp, conversing with the occasional lizard, and cultivating a devastating arsenal of insults (insolent fool-born footlicker!). One day, she would like to become an English teacher. She hopes that you have found these morsels of her life illuminating and looks forward to a time when she might convince you that she is not insane. Perhaps it is too late. 
*More intrepid readers may inquire for further details in person.
Areas of Study: English, Music, Education, Writing