Education & Liberal Studies Adjunct Faculty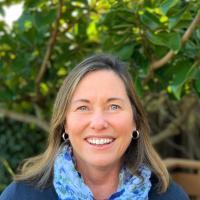 Betsy Cassriel, MAT ESL
Language Acquisition - ENG 106
In her junior year at Westmont while studying Spanish, taking Language Acquisition and participating in Potter's Clay, Betsy Cassriel knew that she wanted to teach English as a Second Language. She completed a master's degree in teaching ESL at the School for International Training in Vermont. She has taught and worked in curriculum development and in administrative capacities in Mexico and Costa Rica, in private language programs for international students, and in various community colleges in California. Sharing her passion for teaching, Betsy aims to support new teachers in becoming effective educators, particularly as they work with diverse populations. In recent years Betsy has been pursuing a Master of Arts in Global Leadership degree at Fuller Theological Seminary. She is a tenured faculty member of Santa Barbara City College where she has worked for over twenty years.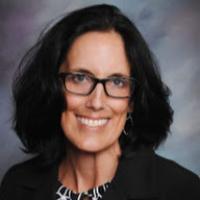 Karla Curry, ED.D.
Special Education for the Classroom Teacher - ED 130
Dr. Karla Curry has served as the Director of Special Education for Carpinteria Unified School District since July 2019. She has over 20 years of experience in public education serving as paraeducator, ABA therapist, special education teacher, university partnership teacher, inclusion specialist, assistant principal, principal, and college instructor. Dr. Curry received an Ed.D. in Education and B.A. in Social Work from the University of North Carolina at Wilmington along with a M.A. in Special Education from California State University at Northridge. She received her special education teaching credential from San Diego State University.
Dr. Curry is currently working on her paralegal certificate from the University of California at Berkeley Extension. Before joining the adjunct faculty at Westmont College, Dr. Curry was an adjunct instructor at the University of North Carolina at Wilmington with the Department of Educational Leadership. She is a member of the Alternate Dispute Resolution (ADR) Committee and Chair of the Community Advisory Committee (CAC) for the Santa Barbara County SELPA. Additionally, Dr. Curry serves on several local boards and committees related to special education interests, and is a presenter at local, state and national special education conferences.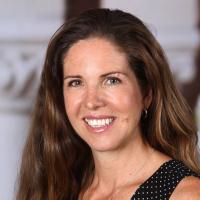 Holly Gil
Explorations in Teaching: Elementary and Secondary - ED 100/101
Holly has trained and mentored hundreds of teachers in the Santa Barbara area. She is a skilled facilitator and instructor and serves as a consultant to schools, districts and nonprofit organizations. Her expertise derives from 25 years of professional experience as a bilingual classroom teacher, science education specialist, curriculum developer, instructional coach and leadership coach. She is currently an Instructional Specialist for Adelante Charter School, a dual language immersion elementary school. She holds a B.A. in Economics and Business from Westmont College (93) and an M.A. in Curriculum Studies and Teacher Education from Stanford University. Her passions include equity through science education, language development, linguistic justice and design thinking as well as identifying strengths and developing leadership skills in teachers. Holly lives in Santa Barbara with her husband and four children.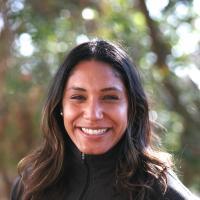 Veronica Gines
Fundamentals of Movement - KNS 155
With a collegiate background as a Heptathlete and Hammer thrower/ Long jumper at UCSB, Veronica has come to love and embrace the Fundamentals of Movement.  Although she grew up playing many sports and being a stand out athlete, her experience taught her that the fundamentals of movement are about more than being a great athlete.  Through receiving her Credential in Physical Education from Westmont and her Masters in Education with an emphasis in Positive Coaching from the University of Missouri, she found that the fundamentals of movement could be utilized as a means to develop more important concepts.  As a Physical Education and Health Teacher, Personal Trainer and Coach Veronica is passionate about using the Fundamentals of movement as a means to encourage, inspire and guide character, team and personal development.  Veronica's ultimate goal is to encourage future educators to embrace their own health, movement and wellness journey in order to inspire and guide their students to do the same.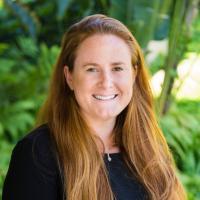 Cailee Kilroy Villasenor
Technology for the Classroom - ED 160/161
Cailee Villasenor grew up in beautiful Santa Barbara and discovered her love of working with children while teaching swim lessons in the Westmont pool. Cailee earned her B.S. in Environmental Science, Teaching Credential, and Masters in Education from UCSB. She loved her time in the classroom as a 7th and 8th grade science teacher at Santa Barbara Junior High School where she enjoyed preparing students for their future endeavors and increasing student engagement by integrating technology into her curriculum. This newly discovered passion led Cailee to a new position as a technology coach for SB Unified School District where she was still able to teach students and share her technological insight with fellow teachers. It was during this time where she realized how much she enjoyed working with fellow teachers to improve their practice; especially student teachers who bring a wonderful energy and new ideas into the classroom. Cailee is currently an assistant principal at Santa Barbara High School where she continues to oversee a few of her passions; technology and student teachers.