Degrees & Programs English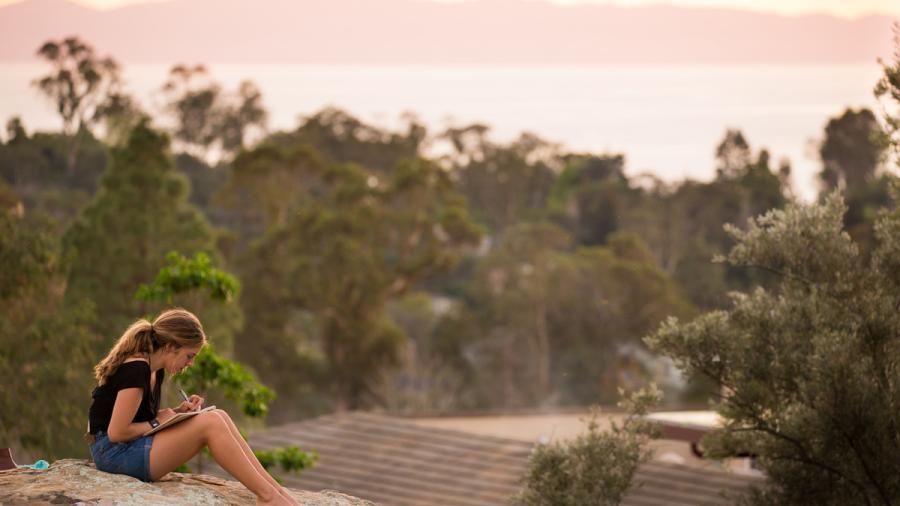 Stretch your faith and your reason by journeying into the challenging worlds and words of others.
Go beyond required composition and literature courses into a department rich in writing and globally conscious literary study. Join a Westmont professor and 24 classmates for a semester in England, where literature comes alive in context. Be transformed by close encounters with novels, poems, short stories, plays, and essays from around the world. Explore creative writing, film studies, journalism, gender studies, teacher preparation, and internships. Easily add a second major to broaden your education.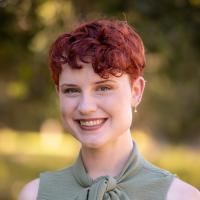 Joanna Martin '22
Email: jomartin@westmont.edu
Tel: (805) 565-6079
Office: Reynolds Hall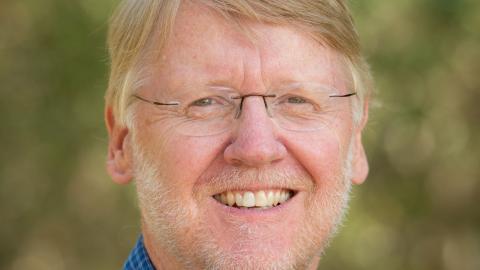 Paul Willis
Professor Emeritus of English Paul Willis has co-edited and contributed to a collection of advent readings called A Radiant Birth, which will be released by InterVarsity Press on September 5, 2023. Former Professor of English Marilyn McEntyre's work is also included in the anthology. Dr. Willis, along with co-editor Leslie Leyland Fields and co-contributors Marilyn McEntyre and Paula Huston, will host a book launch in Westmont's Hieronymus Lounge on December 4 at 4:00 PM. A tribute tea will also be held to celebrate Dr. Willis' years of teaching at Reynolds Hall on November 14 at 4 PM.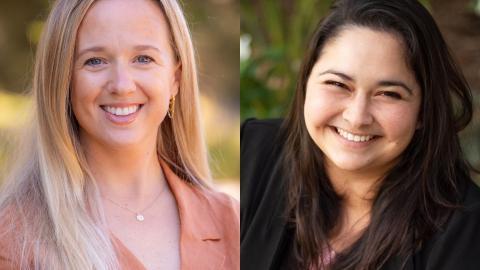 Anna Jordan and Felicity Landa
The English Department is pleased to announce the appointments of Anna Jordan, M.F.A., Assistant Professor of English, and Felicity Landa, M.F.A., Adjunct Professor of English. A Westmont alum, Prof. Jordan previously served as an adjunct professor within the department for several years. The two authors and professors co-hosted the CreativiTEA on October 24 from 3:30-5:00 PM, a festive gathering in Reynolds Hall at which the two discussed the world of publishing and creative writing.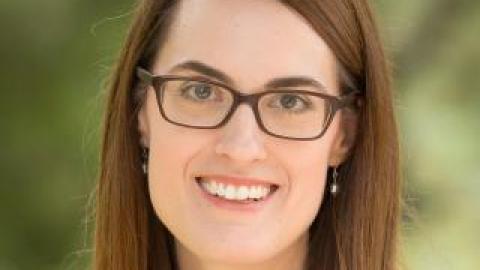 Rebecca McNamara
Chair and Assistant Professor of English Rebecca McNamara hosted a talk entitled, "Mystics, Healers, Writers, Saints: Medieval Women You Should Know," on Wednesday, September 27 at 7:00pm at Westmont College. The talk was related to the Linda Ekstrom "Straddling Circumference" exhibit this semester at the Westmont Ridley-Tree Museum of Art. This exhibit features art informed by literary, Biblical, and historical female voices and runs until November 11.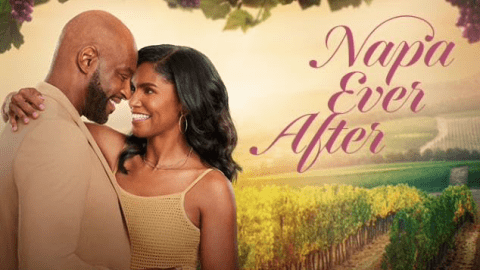 Wendy Jackson
The Hallmark Channel debuted Adjunct Professor of English Wendy Jackson's screenplay Napa Ever After on August 26th, 2023. In this television film, "a lawyer inherits a family vineyard. While on a sabbatical from work to restore the vineyard she finds a love like she's never known before." Synopsis courtesy of IMDb.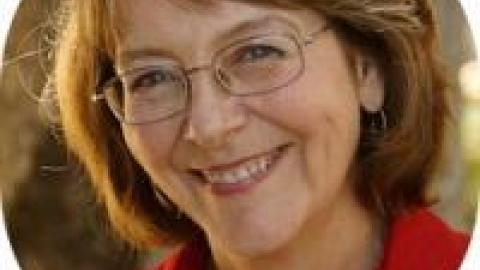 Marilyn McEntyre
Professor Emeritus of English Marilyn McEntyre has co-edited New Thoughts on Old Books: Why Read, Homer, Milton, or a Medieval Nun at a Time like This?, published by Cambridge Scholars in April 2023. This anthology contains chapters written by Paul Willis, Cheri Larsen Hoeckley, Randall VanderMey, and Candace Taylor.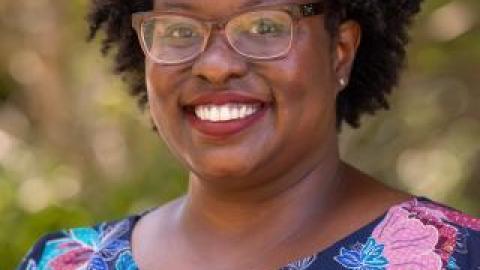 Kya Mangrum
The English Department recently acquired Race and Vision in the Nineteenth-Century United States, an anthology of essays edited by Shirley Samuels and published by Lexington Books in 2019. Assistant Professor of English Kya Mangrum published an essay within entitled: "Beheld by the Eye of God: Photography and the Promise of Democracy in Frederick Douglass's The Hero Slave."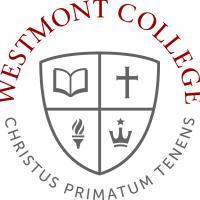 Emily Brooks '15
Emily Brooks is a content marketing specialist at Cisco on the Webex team. For the past several years, she has worked at the heart of Silicon Valley, immersed in the area's tech, startup, VC, and legal ecosystems. A data-driven content marketer, Emily is passionate about creating compelling content that adds real value to her target audience, while also increasing brand awareness and adoption. In her current role, she writes and edits blog posts, landing pages, website copy, ebooks, infographics, and more. She also contributes to the development of content strategy and handles various SEO-related projects.
Emily has also published pieces in publications ranging from a leading industry news publication to an academic journal. When she's not writing, she loves hiking, exploring the Bay Area's culinary scene, spending time with friends and family, and mentoring students and recent grads. To learn more about Emily's work or get in touch, visit 
emilyruthbrooks.com
 or find her on 
LinkedIn
 or 
Twitter
.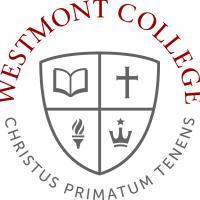 Caylee Cox '21
Caylie Cox spent four years learning from Westmont's stellar English faculty. She adventured through the British Isles on England Semester 2018, worked in the Writing Center, and completed a Major Honors Project with the department. With the strength of this writing sample, she was accepted - with only her B.A. - into the Rhetoric and Composition Ph.D. program at TCU in Fort Worth, Texas. She also received a fellowship and an extra grant for academic achievement. She now researches writing as storytelling while she teaches first-year composition at TCU. Her career goal is to follow in her professors' footsteps and teach writing at the college level. Her Westmont education prepared her well not only for the academic rigor of graduate school, but for keeping her faith strong in an unfamiliar context. She couldn't have asked for a better foundation for her dream of earning a Ph.D. and demonstrating Christ's love through teaching others.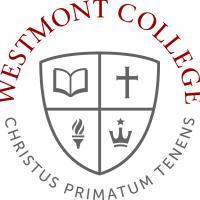 Kristin George Bagdanov '09
Kristin George Bagdanov is a poet and PhD candidate in English Literature at UC Davis. She graduated from Westmont in 2009 and earned her MFA in poetry from Colorado State University in 2015. At CSU she taught creative writing and composition and became invested in the field of ecopoetics. She also began working for Ruminate Magazine, a literary journal founded by Westmont alumna Brianna Van Dyke that publishes contemplative literature and art. She has served as the poetry editor there for the past 5 years. At U.C. Davis, she studies ecocriticism and poetry and teaches environmental and American literature courses. She is currently working on a dissertation titled "Nuclear Forms: Poetry, Politics, and Ecology," which explores how American poetry addresses and manifests America's "nuclear unconscious" during the Cold War period. Articles relating to her project are forthcoming from Oxford Literary Review and Symploke. Her poems have been published widely in journals such as Boston Review, Colorado Review, and Denver Quarterly and first full-length collection of poetry, Fossils in the Making, was published in spring 2019 by Black Ocean. Her chapbook Diurne, which won the 2019 Sunken Garden Poetry Prize, will be published by Tupelo Press in summer 2019. She has recently received fellowships from Phi Kappa Phi, the Lilly Foundation, and Vermont Studio Center. More information at kristingeorgebagdanov.com or on twitter at @KristinGeorgeB.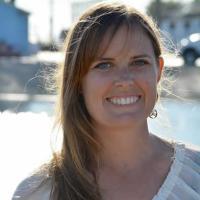 Tamara Long '13
Tamara Lang is an author of creative nonfiction. After graduating Summa Cum Laude from Westmont College as a 2013 recipient of the Oxford English Dictionary award, Tamara moved to Jeju Island, South Korea, where she taught English while maintaining a travel blog at tamaralang.com and writing on a freelance basis for The Jeju Weekly. After leaving Korea, Tamara blogged her way through Western Europe, living for a short period at the Shakespeare and Company Bookshop in Paris as a resident writer.

Tamara is a lifelong lover of marine science and environmental education. Recently, this passion led her to found the LA River Trek, a watershed education campaign which entails biking and hiking along the Los Angeles River and tributaries while writing along the way in order to engage the public concept of an urban watershed. Tamara has been published in Ruminate Magazine and The Jeju Weekly, and her memoir The Year of the Squid Boats is currently awaiting publication.

A momentary resident of Long Beach, California, Tamara Lang works part-time on a whale watch boat between running the LA River Trek. She plans to move to South or Central America to pursue a position in marine education while working on her next memoir.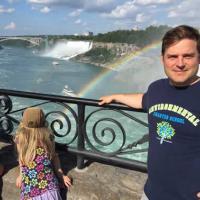 Ryan McDermott '00
Ryan McDermott is an Associate Professor of English at the University of Pittsburgh. He graduated from Westmont in 2000 with the long-term goals of writing novels and teaching religion and literature. He was rejected by MFA programs three years in a row. In the meantime, with the web design skills he learned launching the Phoenix website, he landed a job as Webmaster for a furniture store. He then followed his wife to West Virginia to teach junior high in a classical school, and then to China to teach English literature and journalism at a private university. Letting go of the MFA dream, Ryan pursued a Masters in Theological Studies at Duke University Divinity School (2003-2005), where he was drawn to medieval philosophy and theology. He proceeded to the Ph.D. program in English at the University of Virginia (where he was accepted off the waitlist). At the University of Pittsburgh, where he has taught since 2010, he teaches primarily medieval and early modern literature and culture. In his research, he works at the intersection of religious history, modern theology, and literary studies. He has published articles in Modern Theology as well as leading journals of medieval literary studies. His first book is Tropologies: Ethics and Invention in England, c. 1350-1600 (University of Notre Dame Press, 2016). He is working on a second book about medieval and Reformation-era vernacular theology that challenges several prominent stories told by modern theologians and secularization theorists about how we became modern. He is also writing a theology of incorruptibility. Ryan and his wife, Darrah, have six kids. He still hopes to write a novel someday.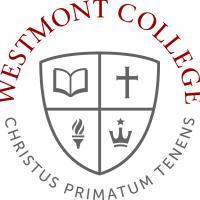 Kathryn Patrick Wimmer '18
Kathryn Patrick Wimmer '18 is a Senior Quality Assurance Specialist at a company that produces eLearning content for healthcare organizations. In this role, she copy edits courses for proofreading errors and alignment with internal standards. While at Westmont, Kathryn was on the Horizon newspaper staff, interned at Santa Barbara Magazine, and participated in England Semester. After graduating summa cum laude as the 2018 recipient of the Oxford English Dictionary award, she completed a master's degree in Modern and Contemporary Literature and Culture at the University of St Andrews in Scotland. She now lives in North Carolina with her husband and their dog.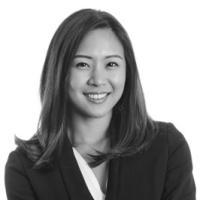 Cleo Polman '09
Cleo (Koh) Polman is a lawyer specializing in capital markets work at the law firm of Simpson, Thacher & Bartlett LLP in London. Originally from Singapore, Cleo moved to the United States to attend Westmont College, where she graduated magna cum laude in 2009. She then moved to upstate New York, where she obtained her J.D. at Cornell Law School. There, she discovered her passion for ballroom and latin dancing and spent her free time training and traveling for competitions. After graduating, she began her career as an attorney at Latham & Watkins LLP in New York. She and her husband, Christian, moved to London in 2014, where she continues to dance and where together they enjoy theatre, museum-hopping and traveling.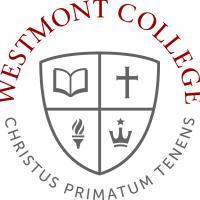 Olivia Stowell '19
Olivia Stowell is a Ph.D. student in Communication & Media at the University of Michigan, where she researches discursive and representational formations of race and racism on reality television and in popular culture. After graduating from Westmont, she received her M.A. in English from Villanova University, where she also worked as a writing tutor and served as an editor for Villanova's graduate student research journal. Her time as an English major provided her with a strong foundation of skills in writing and analysis, which has equipped her to not only publish peer-reviewed academic articles, but also to pursue public-facing cultural criticism, with her work appearing in venues like The Los Angeles Review of Books, Post45 Contemporaries, ASAP/J, Avidly, and elsewhere. In particular, her experiences on England Semester with Dr. Delaney (where she attended over 50 plays), her coursework with Dr. Mangrum, and her senior research thesis supervised by Dr. Larsen Hoeckley enabled her to pursue a future in public writing and scholarly research.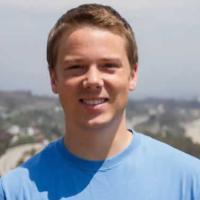 Ben Taylor '09
Ben Taylor is a content strategist at Dropbox. The San Francisco-based tech company lets you store, share and secure all your files, from photos to documents to videos. Ben and his team serve as the voice of Dropbox, defining the brand's written style and explaining its features in simple, human language.
Since he graduated from Westmont in 2009, Ben has made a career out of bringing an editorial mindset to the world of technology. Before joining Dropbox, he worked at a Santa Barbara startup called Graphiq (formerly, FindTheBest). The company provides insights and visualizations across dozens of topics, from sports to health to politics. While working there, Ben pitched senior management on an in-house editorial team, which he eventually grew to 12 people. He and his team of writers went on to publish hundreds of data-driven, journalistic stories across major online publications, including TIME, AOL, MSN, Yahoo, Fox News, The Huffington Post and Sports Illustrated.
Ben is fascinated by how editorial content and technology can come together to create powerful stories. He looks forward to collaborating with writers and software developers in the decades to come.
Ben's fondest memories from Westmont include London Theatre Mayterm and England Semester, where he studied with Professors Paul Delaney and Elizabeth Hess. His exposure to British and Irish theatre inspired a film and television blog — TheCroakingFrog.com — where he writes to this day.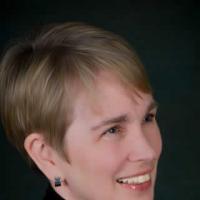 Susan Emily VanZanten '78
Susan Emily VanZanten (formerly Gallagher) is a Professor of English at Seattle Pacific University, where she teaches American literature, African literature, writing, and narrative theory.  After graduating from Westmont College in 1978, she attended Emory University—following in the footsteps of Westmont mentor Paul Delaney—where she earned her Ph.D. in American literature in 1982.
Following graduate school, Susan discovered a new teaching and research interest in African literature, writing one of the first American academic studies of the South African novelist J.M. Coetzee, A Story of South African: J.M. Coetzee's Fiction in Context (Harvard UP, 1989). She also began her career-long work in thinking and writing about the relationship of Christian faith, literary studies, and the scholarly life.  After teaching at Covenant College and Calvin College, she joined the SPU faculty in 1993. The founding director of the SPU Center for Scholarship and Faculty Development, which she led for eight years, she returned to full-time teaching in 2010.  Joining the Mission: A Guide for (Mainly) New College Faculty (Eerdmans 2011) draws on her years of faculty development work to provide a practical guide for new Christian college faculty.
Some of Susan's other publications include Literature Through the Eyes of Faith (Harper, 1991); Postcolonial Literature and the Biblical Call to Justice (U of Missouri P, 1994); Mending a Tattered Faith: Devotions with Emily Dickinson (Cascade, 2010), twenty-three peer-reviewed academic essays, numerous articles and book reviews for a general audience, and, most recently, an academic memoir, Reading a Different Story:  A Christian Scholar's Journey from America to Africa (Baker 2013), which includes an account of the influence of Westmont on her academic life.
Susan has one son, two cats, and a lovely little Seattle garden that produces raspberries, flowers, herbs, and vegetables. She enjoys hiking, theatre, travelling, and the opera.