Strike Zone Metric Makes the Grade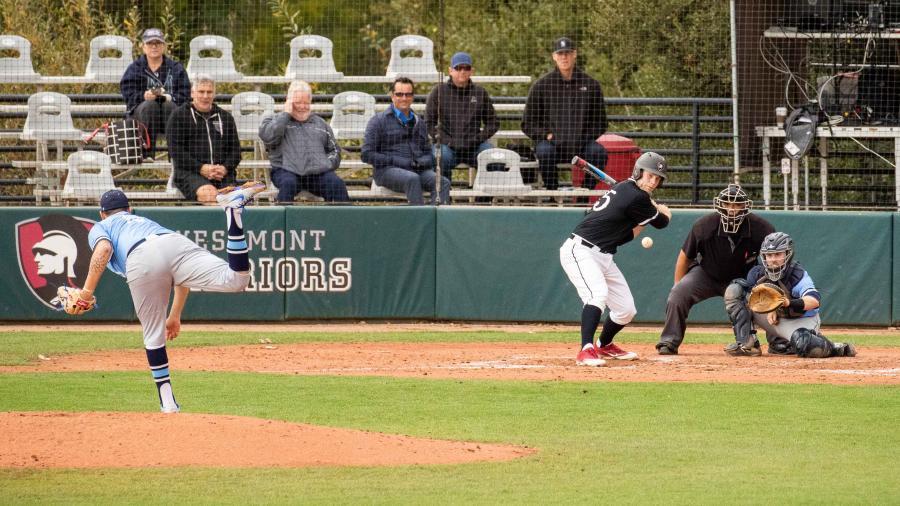 David Hunter's 2017 research on umpire consistency continues to garner national attention. Hunter, Westmont professor of mathematics, devised a metric for consistency of home plate umpires that others have relied on to grade Major League Baseball umpires.
While the availability of pitch-tracking data has led to an increased scrutiny of umpires, many studies attempt to rate umpires based on their conformity to the rectangular rule book strike zone.
"But players and managers will tell you that they tend to accept deviations from this zone, provided that umpires remain consistent," Hunter says. "Using tools from computational geometry, I constructed a new metric to assess the consistency of an umpire's ball and strike calls over the course of a game and then ranked all the MLB umpires during the 2017 MLB regular season."
He says the metric can also be used to measure consistency of umpires under various conditions, such as for different pitch types, stadiums and catchers.
Ethan Singer's umpire grading system, Umpire Scorecards, which uses an iteration Hunter's metric, is one of the most popular with more than 300,000 followers on Twitter. Created in August of 2020, it shows that umpires have improved at calling balls and strikes. In fact, Umpire Scorecards reported that Pat Hoberg made World Series history October 29 by calling a perfect game behind the plate. Even so, MLB Commissioner Rob Manfred has indicated that MLB will adopt an automated strike zone system in 2024.