Gender Studies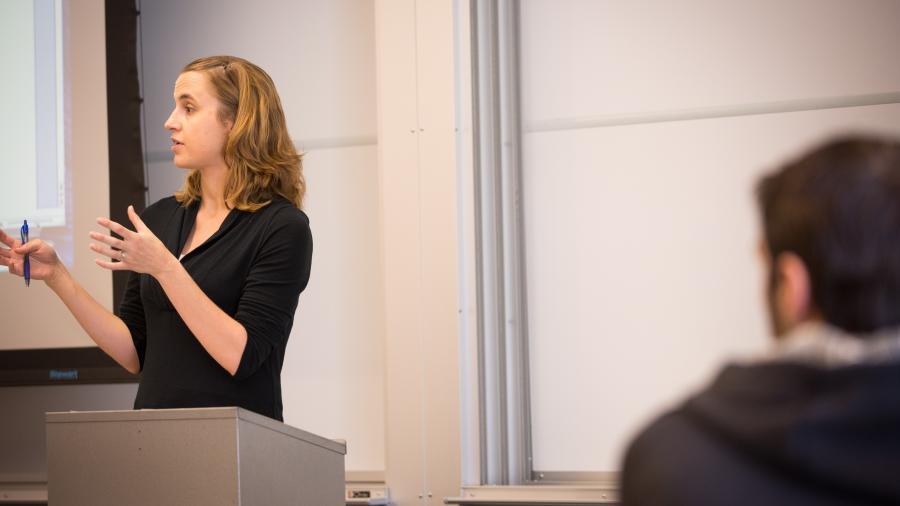 Gender Studies Program
The Gender Studies Program is the campus home for the Gender Studies Minor, and for campus-wide events sponsored by the minor. Faculty from several academic departments teach in the minor, advise student's and assist in programming.
Because the Gender Studies Minor is housed in various departments and buildings on campus, the program provides a visible presence, and a resource, for campus conversations about gender, about femininity and masculinity, about how our gender impacts our faith, and how our faith shapes our understandings of gender.
If you have questions about the program or the minor, or you would like to suggest an event, or need a resource; contact the Gender Studies Program Coordinators, Cheri Larsen Hoeckley either by email (larsen@westmont.edu) or by visiting Reynolds Hall 103 and Caryn Reeder, either by email (creeder@westmont.edu) or by visiting Porter Center 13, or contact any members of the Advisory Committee.
Gender Studies Minor (24 Units)
The gender studies minor is designed to be an interdisciplinary exploration of gender in contemporary and international life. Students will study gender and its importance to politics, culture, history, philosophy, psychology, literature, theology, communication, language and religion.
AN 135 Gender and Sex Roles in Cross-Cultural Perspective (4)
ENG 160 Women Writers (4)
HIS 91 Topics in Women's History (4)
POL 126 Sex, Gender and Power (4)
RS 134 Gender in Theological Perspective (4)
TA 140 Ethnicity and Gender on the American Stage (4)
With approval of the course faculty member and the Gender Studies Program Coordinator, students can substitute 195 (Special Topics) courses, HIS 134, or HIS 121.
See career paths for graduates who majored or minored in gender studies at Westmont.