Intercultural and Global Engagement College Initiatives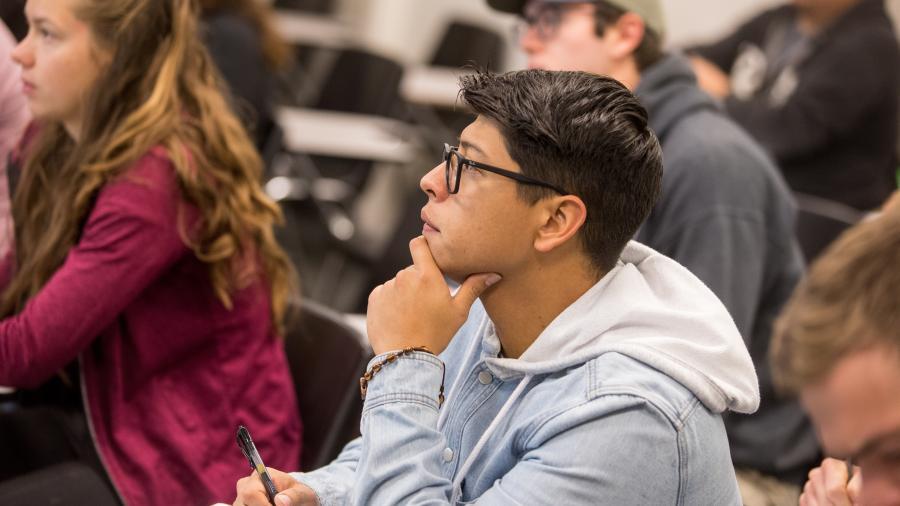 Westmont's strategic plans place high priority on intercultural and global engagement, so our college initiatives each year amplify our focus on diversity, global outreach, and intercultural competency. We commit to improving how we, as a full community, help each other engage in learning together, listening to one another, living in community, appreciating differences, and pursuing reconciliation. Collectively, we seek to promote justice and hope. God calls and empowers us to be instruments of justice and to actively oppose racism in every form. As a college community, we commit to pursuing new and ongoing conversations exploring, acknowledging and accepting our diversity. We need to invite ourselves into one another's stories more and respond to the invitations of others. We strive to embrace each other's God-given dignity and worth as we live in unity and celebrate our diversity. Most importantly, Westmont upholds and strengthens its commitment to being a community that seeks justice, loves mercy, and walks humbly with God.
Mosaix Cultural Intelligence
In the fall of 2021 President Gayle Beebe announced the launch of a college-wide partnership with the Mosaix Global Network. The Mosaix Global Network provides cultural intelligence training (CQ) using an assessment designed by the Cultural Intelligence Center. It has proven to be effective over many years and has been taken by 150,000+ participants from over 100 countries. It is one of the only cultural intelligence assessments that is research-based and backed up by many peer-reviewed journal articles. The Mosaix Global Network uses this assessment as a means to provide faith-based groups with theologically-based training on cultural intelligence.
Dr. Harry Li, Senior Consultant at Mosaix, and Dr. George Yancey, Professor of Sociology at Baylor University serve as trainers for Westmont. George's books Beyond Racial Gridlock: Embracing Mutual Responsibility (2006) and Beyond Racial Division: A Unifying Alternative to Colorblindness and Antiracism (2022) clearly outline his faith-based approach to a more just and reconciling community. His insights are grounded in Scripture and well conceived. The teaching and materials on cultural intelligence provided through Mosaix sets the foundation to have challenging conversations about race and diversity. They provide the tools that equip us with the skills and approaches to communicating well across differences. As a college we are leveraging the benefits of the Mosaix tool in tandem with engaging in other conversations about race and diversity. We need both to make progress on our strategic objective.
The Executive Team, staff, student leaders and faculty will be invited to participate in training that is personally educational, enriching for our teams, and helpful as we move the college forward with momentum on building a strong environment where difficult conversations can occur. Contact Dr. Gayle Beebe, president) or Dr. Edee Schulze, vice president for student life, for more information.
The Work of Arrabon 
Arrabon equips Christian leaders and their communities to effectively engage in reconciliation. Westmont's two-year agreement with Arrabon from 2020-2022 included activities such as coordinating and leading focus groups, workshops, planning, and programming across the Westmont community for its faculty, staff, and students.
Arrabon facilitated the convergence of shared knowledge, language, and civil dialogue for the entire Westmont College community to gain a shared vision and be on the transformational journey to becoming a reconciling community.
The Arrabon Process
Ethics is the preferred apologetics for Gen Z. In previous generations, evangelism was about answering questions of epistemology, "How do we know?" In this generation, young people are asking, "What do we do about what's broken in this world?" When a Christian community is on the transformational journey of becoming a reconciling community, we become a 'foretaste' of the Kingdom of God that this generation is longing for.
David Bailey, Executive Director
Arrabon
---
The Voskuyl Chapel Window
In fall 2018 a group of Westmont students read articles and books that increased their awareness about how images of Jesus in contemporary evangelicalism have created impressions of Jesus as white and the prevalence of the predominantly white culture shaping the Christian experience in the US.
One outcome from the students' discussion was to request that the Voskuyl Chapel window be removed or relocated.
In fall 2019 President Beebe decided to have the window temporarily removed and initiated a process in which faculty, staff and students could assist in determining images that would be placed in front of the chapel. It was determined that the original window will be reinstalled in the vestibule of the chapel with a plaque explaining the historical and memorial significance of the window, which is to honor the life of Nancy Voskuyl, daughter of then-president Voskuyl, who died at the end of her first semester at Westmont in a tragic car accident.
Implicit Bias Training
Breaking the Bias Habit
Dr. Carmel Saad, Associate Professor of Psychology, earned her doctorate in social and personality psychology at the University of California, Davis, in 2012. She specializes in the experience of biculturalism, examining the relationship between bicultural identity integration and cultural frame switching. Additionally, she examines cultural influences on emotion, creativity, self-concept, and mental health. Her more recent work focuses on strategies to mitigate the impact of implicit bias on real-world outcomes. She has adopted an evidence-based framework to help those in law enforcement, educational settings, healthcare, for-profit and non-profit organizations become aware of the impact implicit bias can have on their work. She has consulted with various organizations, including the Santa Barbara Police Department, Santa Barbara County Probation Office, Santa Barbara Unified School District, Santa Barbara City College, Family Services Agency, Cottage Hospital, and various academic institutions and community organizations to help raise awareness about implicit bias and combat the effects it can have on decisions and behavior.
---
Hispanic Serving Institution Initiative 
Westmont College is working towards becoming a Hispanic Serving Institution. Hispanic-Serving Institutions (HSIs) are defined as colleges, universities, or systems/districts where total Hispanic enrollment constitutes a minimum of 25% of the total enrollment. 
Each year we see the number of students of diverse backgrounds increase at Westmont and we are encouraged by the steady increase. As of fall 2020, the percentage of Hispanic students currently enrolled at Westmont is at 21.4%. Reaching 25% and being categorized as an HSI will make Westmont eligible to receive grants and scholarships that will open up more opportunities and provide helpful resources to our Hispanic and Latinx students and their overall success. 
Leading this strategic college effort are: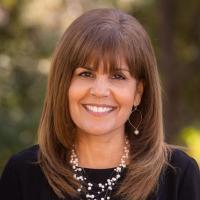 IRENE NELLER, VICE PRESIDENT FOR ENROLLMENT, MARKETING AND COMMUNICATIONS
Irene Neller is the VP of Enrollment, Marketing and Communications. She has been in higher education for 33 years. She is a first generation Hispanic and has a heart for helping students accomplish their college dreams. She's an advocate for under-served students and has dedicated her energy to advancing initiatives that can serve and resource them well.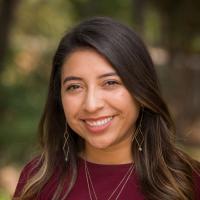 BRENDA TIRADO, ADMINISTRATIVE ASSISTANT, ENROLLMENT, MARKETING AND COMMUNICATIONS
Brenda is the eldest of five siblings ranging from the age of six to seventeen years old. She is a first generation student who desires to assist other students who are also first generation and challenged by the college admissions and financial aid processes. She knows first hand that coming from a family without an educational background can strain the effort to pursue attending college. Difficulties can arise in the admissions and financial aid processes, including filing forms like the FAFSA, and she hopes to step in to help them as they eventually transition as well from home to living away in college.