Intercultural and Global Engagement Admissions and Scholarships
It is my joy to welcome you to Westmont College.
I'm so glad you've landed on this page to seek more information on diversity at Westmont and how to best find what you need as a prospective student.
Every Westmont student's story is of great worth and value in our community. Each one adds to the collective voices and perspectives that shape our close-knit, multicultural community. Together, WE are Westmont, and therefore we all belong here.
As you engage with us through the admissions journey, we want you to ask us your questions, to envision yourself here and to discover the information that matters most to you. If you would like to talk specifically about diversity, a first generation student experience, multicultural programs or more, please reach out to me at ineller@westmont.edu. Many years ago, in my college search, I too was a student facing all these questions and interests. As a young girl from a traditional Puerto Rican family, I can still remember what I faced going through college as a first generation student. And now, I greatly enjoy encouraging students to pursue the dreams they have for their future.
Everyone's needs are different, and the college experience can be overwhelming, so if you need a good one-on-one conversation about diversity, let's connect. We may have a lot in common, but we may also have many differences. That's the beauty of getting to know each other. If you'd like to, let's connect and exchange stories.
I'm so happy you've taken a deeper look here at Westmont.
-IRENE NELLer, VP of Enrollment, Marketing, and Communications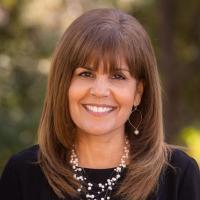 Irene Neller
Irene Neller is the VP of Enrollment, Marketing and Communications.
She has been in higher education for 33 years. She is a first generation Hispanic and has a heart for helping students accomplish their college dreams. She's an advocate for under-served students and has dedicated her energy to advancing initiatives that can serve and resource them well.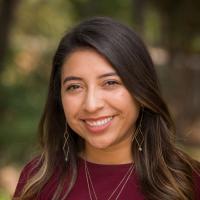 Brenda Tirado
Brenda is the Transfer, Multicultural and International Admissions Counselor.
Brenda is the eldest of five siblings ranging from the age of six to seventeen years old. She is a first generation student who desires to assist other students who are also first generation and challenged by the college admissions and financial aid processes. She knows first hand that coming from a family without an educational background can strain the effort to pursue attending college. Difficulties can arise in the admissions and financial aid processes, including filing forms like the FAFSA, and she hopes to step in to help them as they eventually transition as well from home to living away in college.
First-Generation Students
All incoming first-generation students are invited to participate in a pre-orientation program designed to celebrate the significance of embarking on their college journey. Students and their family members or guests will have an opportunity to connect with one another and with first generation faculty and staff members. There will be opportunities to have questions answered, to begin building a sense of community, and to learn about all the resources available that support students' success. This event is free for first generation students and up to three family members or guests. Additional guests are welcome to register for a small fee.
Click here to register for First Connections!First-Gen Student Resources
---
Multicultural Scholarship
To create an academic community rich in cultural diversity, Westmont offers a Cultural Diversity Award of up to $8,000. Incoming students who desire to incorporate their intercultural experiences into the Westmont learning environment should apply for this competitive, need-based scholarship.
You can find the application here. Incoming students for spring 2022 should apply by December 1, 2021. Students applying for fall 2022 should apply by February 1, 2022. 
---
Urban Leadership Scholars Program
The Urban Leadership Scholarship programs provides students from urban areas with access to an excellent Christian liberal arts education at Westmont, then launches these graduates back into their home communities, equipped to lead and make a difference in a metropolitan area. While enrolled, Urban Leadership Scholars (ULS) participate in programs and networking opportunities to enhance their educational experience and shape their character and development. Learn more here.
---