Music The Guild Scholarships: Awards of Distinction
---
The Westmont Music Department is pleased to host annually its Music Guild Scholarship Competition, which awards one vocalist and one instrumentalist a scholarship award of up to $10,000 per year for study at Westmont, in addition to any academic or other scholarships earned. Participation in the competition is by invitation only, with candidates being selected from among Westmont's top music applicants.
---
2023 Instrumental Guild Scholarship Candidates
Isaiah Burton, piano
Isaiah is a 17-year-old senior in high school, homeschooled through Visions in Education. He has taken formal piano lessons for 4 years but began playing the piano when he was 11 years old. He lives in Woodland with his parents and two siblings and is currently a student of Dr. Jana Olvera. Last year, Isaiah performed a piano concerto movement as a soloist with the Solano Symphony orchestra. He is also an active performer with the West Coast Ragtime Society and was featured in the 2021 World Champion Old-Time Piano Playing Junior Showcase. Aside from studying classical piano, Isaiah plays classical and Spanish guitar and serves as a pianist at his church. Outside of music, he enjoys outdoor activities like swimming and hiking, reading, learning Spanish, and spending time with his family and friends.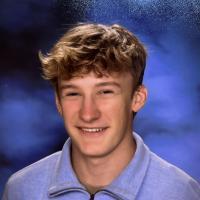 Noah Girdler, cello
Noah Girdler is a senior at Dos Pueblos High School, and has been playing the cello for 6 years. He has been a keen participant of local youth orchestras including Santa Barbara Strings and Santa Barbara Youth Symphony, both of which he has been principal cellist. As a prospective Westmont student he currently also participates in the Westmont College Orchestra. Noah studied under Katie Mendenhall for 5 years, and is now currently studying under Dr. Chenoa Orne-Stone. He has enjoyed taking part in the National Cello Institute and WAYA and was a winner in the 2020 Santa Barbara Performing Arts Scholarship Foundation Competition. He recently participated in a cello Masterclass with Alisa Weilerstein and has enjoyed taking part in Vivace Chamber Groups.
Leah Nieman, violin
Leah Nieman, violinist, is a senior from Portland, Oregon. She began violin lessons eleven years ago at the age of seven while living in South Korea. Upon her return to the States, she studied under Ryan Lee, and is currently studying with Ines Belgique. Leah also played in the Portland Youth Philharmonic for seven years, performing countless different symphonies and pieces at various concerts and events. She has performed in numerous masterclasses and competitions as well. Leah is currently teaching both violin and piano to five students, and has taught up to eleven students at one time. She also enjoys playing frequently for her home church and played violin and piano in her youth group's worship team for two years. She also has played consistently at retirement homes, private parties, chamber groups, and at various events and organizations. In her spare time, Leah loves swimming with her club team and spending time with her friends and family.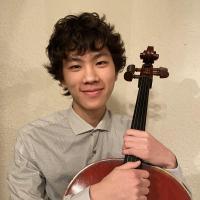 Aaron Wu, cello
For the last 8 years of his life, Aaron has diligently honed his skills on the cello under the stellar instruction of Dr. Szpakiewicz. Aaron played with the Korean American Youth Symphony Orchestra for several seasons, performing at Walt Disney Concert Hall in the summer of 2017 and later as soloist at the Colburn Conservatory of Music. Over his years of playing, Aaron participated in the Montecito International Music Festival where he studied under Ko Iwasaki. He progressed to the semi-finals at the Classics Alive Young Artists competition, and competed in the Redlands Bowl Music Festival and Lansum International Music Festival. Shortly after, Aaron would win the Callie McGrath Solo Competition and Liana Cohen Music Festival. Besides cello, Aaron also enjoys speech and debate, where he is ranked nationally, as well as mathematics where he also frequents the competition scene.
How do I qualify for the MUSIC Guild Scholarship COMPETITION?
1) Only prospective students to Westmont College (applicants as first-year or transfer students for the following Fall) are eligible for consideration.
2) Applicants must have already applied and auditioned for a music scholarship (whether in person or by submitting a video) to be considered for invitation. However, all applicants who do so are automatically considered; there is no additional application or audition. Invitations are typically sent out in January or early February.
3) Applicants must have submitted their completed Westmont Admissions Application to the Office of Admissions, and performed or submitted a qualifying audition prior to February 1. The Music Department reserves the right to include an applicant's application materials to Westmont College in its consideration.
4) Invitations to the competition are extended as qualifying students are identified. The competition will be considered closed when a full program is confirmed. Early submission of all materials is highly recommended.
Previous Guild Competition Winners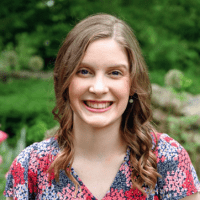 Corrie Bascom '26, Violin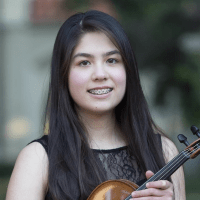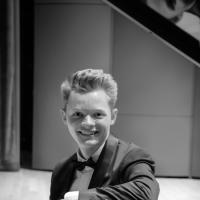 Nathanael Nims '23, Piano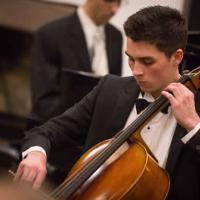 William Ellzey '20, Cello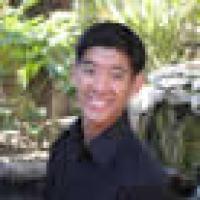 Jonathan Wong '18, Violin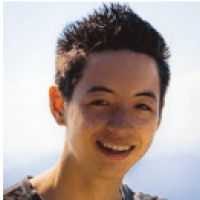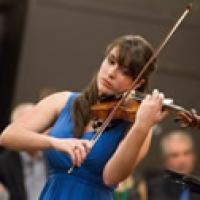 Lalia Mangione '16, Violin