Develop your musical skills and knowledge with Christian professors who encourage your creativity and relate faith to the art and craft of music.
Engage in the serious study, composition and performance of great music at an advanced level. Discover the vital role music plays in the liberal arts and the Westmont community. Choose from the B.A. degree in music on the general, music performance, and music composition tracks or earn the professional Pre-Teaching Credential (B.M.) degree that leads to a public school teaching credential. You may also choose the Bachelor of Music (B.M.) degree in performance with a concentration in voice, orchestral instruments and piano. Study at a school accredited by the National Association of Schools of Music (NASM).
National Association of Schools of Music
11250 Roger Bacon Drive, Suite 21
Reston, VA 20190-5248
(703) 437-0700 Phone
info@arts-accredit.org
Active Faculty By Instrument 
Brass
David Etterbeek, Trumpet
Eric Heidner, Trombone, Tuba
Stephen Hughes, Trombone, Tuba
Preston Shepard, French Horn
Composition
Dr. Steve Butler, Composition
Conducting
Dr. Steve Hodson, Conducting
Ensemble Directors
Andrea Di Maggio, Flute Choir, Wind Chamber 
Eben Drost, Jazz Ensemble
Dr. Daniel Gee, College Choir, Chamber Singers
Dr. Ruth Lin, Orchestra
Dr. Paul Mori, Chamber Orchestra, Wind Chamber
Music History and World Music
Dr. Steve Butler, World Music
Dr. Zig Reichwald, World Music
Music Theory
Dr. Steve Butler, Music Theory
Percussion
Daniel La France, Percussion
Piano and Organ
Erin Bonski-Evans, Collaborative Pianist
Jim Connolly, Piano Technician
Neil Di Maggio, Collaborative Pianist 
Eben Drost, Jazz Piano
Dr. Steve Hodson, Piano Coordinator, Piano, Organ
Dr. Egle Januleviciute, Piano
Thomas Joyce, Organ 
Mi-Young Kim, Collaborative Pianist
Hyo Jin Lee, Collaborative Pianist 
Heather Levin, Piano
Strings
Christopher Ahn, Cello
Jim Connolly, Bass Guitar
Marcia Dickstein, Harp
Aaron Oltman, Viola
Wesley Park, Guitar
Barry Newton, Double Bass
Emily Sommermann, Violin
Dr. Han Soo Kim, Strings Coordinator, Violin
Steven Zander, Violin
Voice
Dr. Nichole Dechaine, Voice
Christine Hollinger, Voice
Christina Jensen, Opera
Kathleen O'Brien, Voice
Christina Ramsey, Voice
Colin Ramsey, Voice
Sara Rockabrand, Voice
Chad Ruyle, Voice
Woodwinds
Catherine Del Russo, Oboe
Andrea Di Maggio, Flute
Dr. Joanne Kim, Clarinet
Andrew Martinez, Saxophone
Dr. Paul Mori, Wind and Brass Coordinator, Bassoon
Adelle Rodkey, Oboe
Laura Walter, Flute
Visiting Artists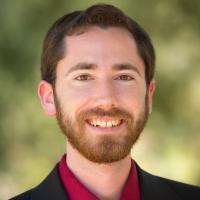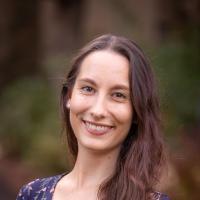 Mandy Kellogg
Music Department Administrative Assistant
Email: music@westmont.edu
Tel: (805) 565-6040
Office: Music Building 101
Fall Choral Festival
Westmont College would love to offer you the opportunity to participate in our Virtual Fall Westmont Invitational Choral Festival. The focus of the festival is pedagogical and performance oriented, NOT competition. 
Choral Festival Date: Friday, October 27, 2023
Early Application Deadline: Friday, August 18, 2023
Regular Application Deadline: Friday, September 15, 2023
Choirs who apply by August 18 will receive priority consideration and be notified of acceptance by August 25. Those who apply after will be notified by September 22.
Westmont Music Academies
Westmont Academy for Young Artists (WAYA)
The Westmont Academy For Young Artists presents a marvelous opportunity for students to sharpen their skills, meet musical friends, forge relationships with top-quality artist teachers, and infuse their summer with a dose of inspiration. The setting is beautiful and the music making is alive with spontaneity.
Music Alumni
Aaron Wilk '16 majored in biology, chemistry, and music with an emphasis in piano performance. He is currently an MD/PhD student at Stanford University where he studies how the immune system can protect from and contribute to viral diseases, including Covid-19. He continues to study piano at Stanford, staying active in solo performance and chamber music. "In high school, I was worried about finding ways to balance my two academic passions: science and music. Westmont provided me with the flexibility and resources to pursue both passions well. The interdisciplinary approach of the Westmont liberal arts education, combined with the vibrant community of the Music Department, presents a one-of-a-kind opportunity to holistically develop your musical craft."  
Sarah Pfister '12: Sarah majored in violin and viola performance and earned a master's degree in viola performance with an emphasis in violin Suzuki pedagogy at the University of Hartford Hartt School of Music. She taught violin and viola at the Greenwich Suzuki Academy in Connecticut and is now a violinist with the ruse Opera Orchestra in Ruse, Bulgaria. "Growing up I enjoyed taking private music lessons and found fulfillment in teaching. At Westmont I felt called to bring together my love for music and teaching to pursue a career in Suzuki education. My professors encouraged me and provided the tools I needed to pursue my passions. My well-rounded Christian liberal arts education has helped me both professionally and personally."
Megan Silberstein Billings '14: She majored in music and is working on a Master of Music in opera performance at Oklahoma City University. She is a professional opera and musical theatre singer and teaches voice and piano at Southern Hills Baptist Church Fine Arts Academy."My Westmont professors prepared me academically for graduate school and even more for the challenges of the real music world. They equipped me mentally, emotionally and spiritually for the battle facing modern musicians. They demonstrated the true foundation of their confidence—Jesus Christ—and lived out the difficult conviction to make music for God. Westmont pushes students to excel in music for the right reasons: Christ and His kingdom."
Luke Mizuki '15 and Emily Rutherford Mizuki '15 met as first-year Music Majors in Westmont's Music Department, fell in love on choir tour in Russia and Lithuania, and got married two years after graduating from Westmont. They both went on to earn a Master of Arts in Teaching from the Longy School of Music in Los Angeles and currently teach general music, band, and choir at public and private schools in Orange County. "At Westmont, we were encouraged to explore all the facets of music: composing and conducting, collaborating and accompanying, and of course teaching - before Music Education was even available as a major! Having such a well-rounded education in both the liberal arts and music has proven invaluable for us as musicians and educators."