Music Orchestra Press Kit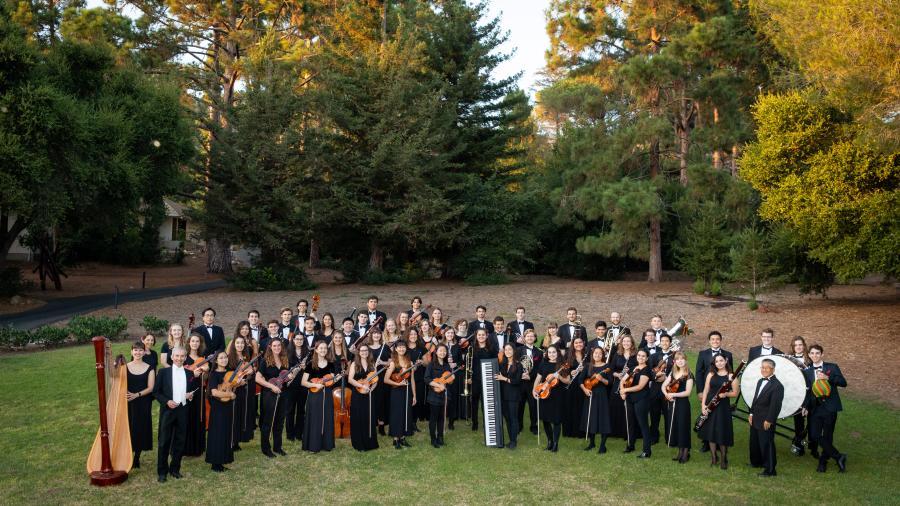 The Westmont College Orchestra, conducted by Dr. Ruth Lin, has a distinguished history of performing masterworks of the orchestral repertoire. Included in its performances are works for full orchestra, string orchestra, and small ensembles. Founded in 2006 as an all student ensemble of the Westmont College Music Department, the orchestra has a strong history of performing American orchestral repertoire including the commissioning of new works from contemporary American composers. Recent commissioned composers have included Emma Lou Diemer, James Stephenson, J.A.C. Redford and Daniel Gee. The orchestra performs two major independent concerts each semester, as well as a combined Christmas concert with the choral ensembles and a major works program in the spring with the College Choir. The Westmont orchestra tours annually, rotating domestic tours with international tours. The orchestra has traveled in recent years to Italy, China, Hungary, Austria, Ireland, the United Kingdom and throughout the United States. Typically, the orchestra is made up of circa 60 student musicians. Faculty specialists coach each section of the orchestra, including Dr. Han Soo Kim (strings) and Dr. Paul Mori (wind, brass and percussion).
Orchestra Tour to Vienna
In May of 2022, the orchestra will visit Salzburg, Vienna and Prague on a special Beethoven tour. Originally scheduled for May of 2020, this tour was delayed due to the COVID-19 shutdowns. We are excited to announce that the tour is back on, and we are eager to perform in this long awaited American Celebration of Music in Austria and the Czech Republic. 
Adopt-A-Musician 2021-22
The Music Department is excited to introduce this year's Sponsor a Section program! Through this program, you will have the unique opportunity to be paired with an orchestra musician for the 2021-22 Season!
Westmont concert-goers and music supporters may "adopt" a musician from the Westmont Orchestra for $100. Please spread the word to your friends and other orchestra enthusiasts!
All funds received through this program will go toward supporting these students' performances and their future tour expenses. Our goal is for every musician to have a season adopter by the end of the fall semester. No orphans left behind!
As a musical "parent" you will have the chance to mingle and get to know your adoptee at each concert, where you can meet and greet him or her during intermission or after the concert. 
Each adopter will receive a Sponsor a Section card that will include a sparkling photo and some basic information about an orchestra section. You will be able to wear your Section card on a Westmont lanyard at each concert, so you will be clearly identified as their musical adopter.
Please email music@westmont.edu for more information on how to join in the fun!