Outstanding Graduates Communication Studies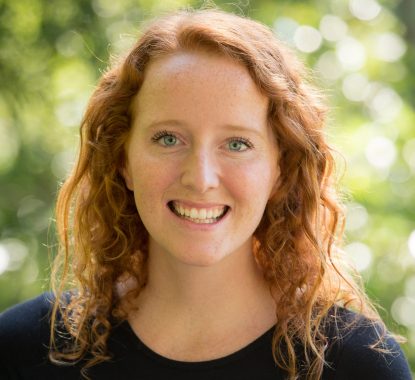 2018
Hannah Belk
Hannah Belk '18, who hopes to pursue a career in mediation and work with groups in conflict, served as a residence assistant, a member of the National Communication Association's honor society, and worked with racial reconciliation on campus. She is a meticulous and careful researcher, studying FOX News and their portrayal of black men in police shootings, the relationship between grit and gratitude in college students, and assisted research on dialogue and deliberation. She walked the Camino de Santiago in Spain during an off-campus program and studied with Westmont in Jerusalem.
2017
Rebekah Wong
Rebekah Wong '17 combines an exacting attentiveness to empirical research with a bold imagination and a cosmopolitan sensibility. Because she is at home in both the social sciences and the humanities, she consistently comes to original insights that are rigorously supported by her nuanced and subtle reading of quantitative data. She does this while humbly engaging new or startling ideas, asking what is worthy in a new perspective and what she may learn. Rebekah is also known for her spirit of hospitality – in and out of the classroom, she walks multiple cultures well, creating spaces that are joyously alive with faith, hope, and love.
2016
Matt Pace
Matt Pace '16 has consistently distinguished himself with thoughtful and thorough work. In addition to his impressive essays on issues related to authenticity, he demonstrates a talent for conflict analysis and a heart for participating in the work of reconciliation. On a study abroad program, one faculty noted, "...what especially marked Matt's work was his willingness to confront difficult issues at an existential level and his ability to hold in tension conflicting outlooks." We have appreciated Matt's admirable work ethic, his calm and generous presence in the classroom, and his abundant gratitude.
2015
Peter Matthews
Peter Matthews '15 invites those around him to join him in preparing and celebrating the delights of scholarship as an intellectual feast. Peter's intellectual palate is as sophisticated as it is cosmopolitan. He combines a tremendous ability to judge the piquancy and richness of the best of rhetorical theory and criticism with an equally extraordinary openness to savoring a remarkable range of ideas across the liberal arts. Peter's formidable erudition is enough on its own to distinguish his scholarship and accomplishments, but what makes him special is the manner in which his talents are an occasion for a Carnivalesque revelry in rigorous and yet charitable, serious and yet joyful, profound and yet comedic intellectual banquet.