September 2020 Returning Parent Newsletter
While Westmont will bring students back to campus September 23-27, our ability to hold classes in person and indoors depends on Santa Barbara County meeting metrics set by the state. The system tracking COVID-19 cases has changed since President Beebe's announcement on August 25. The state has now established four tiers for reopening, and our county needs to reach an average daily case rate below seven (7) cases per 100,000 people and maintain a positivity rate (percentage of positive tests) below 8%. As of today, our daily case rate per 100,000 people is 9, and our positivity rate is 6.5%. In the current metrics, Santa Barbara County falls under Tier 1, which mirrors the restrictions existing under the previous county monitoring guidance. Find up-to-date details about the fall semester on Westmont's COVID-19 website.
Dear Parents,
"May the God of hope fill you with all joy and peace in believing, so that by the power of the Holy Spirit you may abound in hope."  Romans 15:13
Thank you for staying engaged with us despite errors in this newsletter earlier today. I'm the first to admit I'm challenged, as a working parent, to stay on top of the moving pieces in this balancing act of holding together family, work, relationships, back-to-school and other responsibilities from home. We're all living through a period of tremendous change, yet the Lord never changes. We're filled with joy and peace when we believe in the unshakeable promises of God that rest securely on his unchanging character. I pray that you're able to rest in him during this season and allow yourself grace too as you carefully coordinate all the responsibilities you carry.
READ MORE 
 
Despite your experience as the parent of a returning student, you can expect a year of firsts and adaptations for everyone. Please reach out if you need assistance.
Warmly in Christ,

Sarah Camp
Assistant Vice President for College Advancement,
Interim Senior Director of Alumni and Parent Relations
---
Encouraging News
We're excited to welcome students back to campus September 23-27! On Tuesday, August 25, President Gayle D. Beebe and the executive team shared in a community conference call why they are extremely optimistic about opening campus at the end of September and starting face-to-face instruction sometime this fall. 

Highlights included data about COVID-19 cases in our county. Santa Barbara has been trending below its required 8% daily positivity rate (the percentage of positive tests), and we're now 6.5% down from a high of more than 10% just a few weeks ago. The president shared, "While our case rate (number of cases per 100,000 county residents) still exceeds the monitoring list threshold of 100, Santa Barbara County's case rate has also been mirroring the downward trend of the positivity rate for the last two weeks. This means Santa Barbara County is closer to being taken off the California County Monitoring List." 
 
We started the semester with remote instruction on August 31, and students will move in September 23-27. We'll switch to learning in person and indoors as soon as Santa Barbara Country metrics permit. We're more hopeful each week as we stay closely connected with our county officials, who recently reported that Westmont has more than met or exceeded the required plans to repopulate the campus this fall. 
---
A Message from Your Parents Council
Max and Wendi Bublitz
Parents Council Co-Presidents 

The Westmont's Parents Council is praying for you. We provide a resource for our fellow parents, and we're available to talk and pray. We also host virtual get-togethers to help parents in the same region get acquainted. Please connect with us by emailing parents@westmont.edu.
---
An Important Update from Institutional Resilience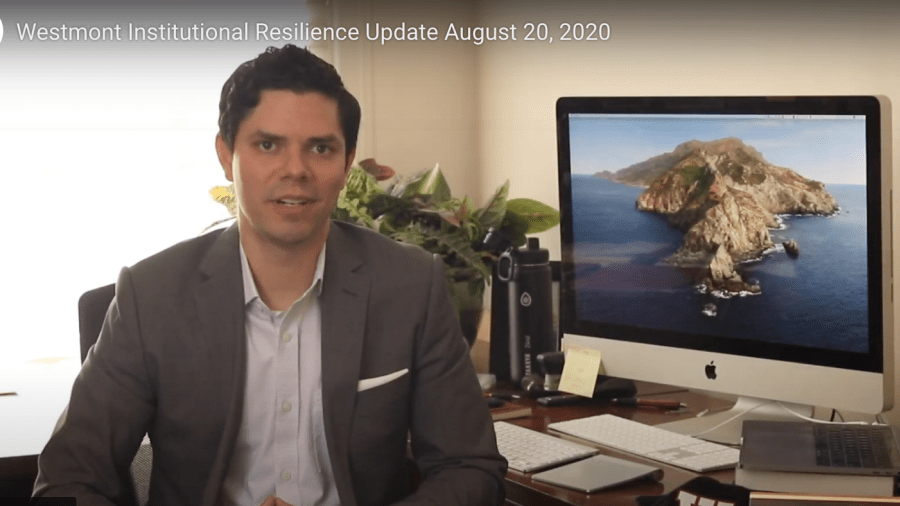 Jason Tavarez, director of institutional resilience, gives an in-depth overview of our plans to preparing for students to return.
---
Student Life Overview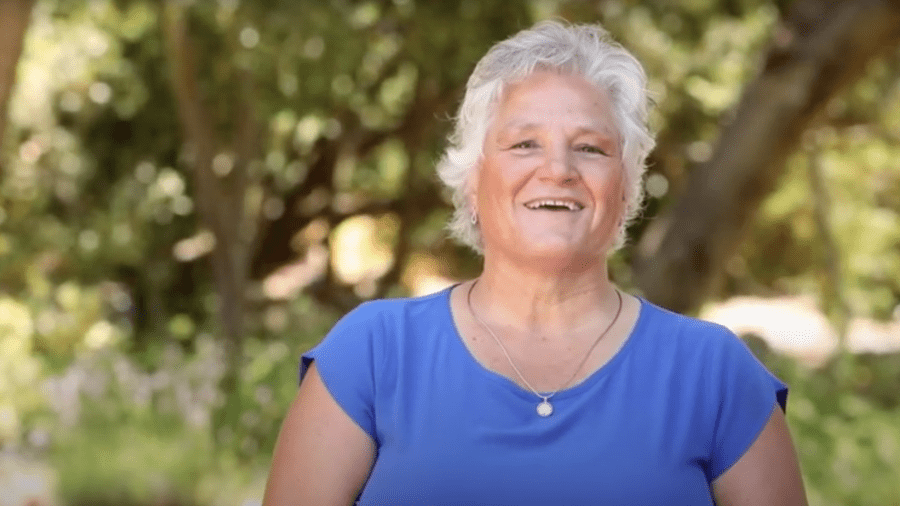 In this video, Edee Schulze, vice president for student life, gives an overview of life outside the classroom. Hear also messages from Stu Cleek, dean of students, Dr. David Hernandez, director of student health services, and Eric Nelson, director of counseling and psychological services (CAPS).
---
Mask-Up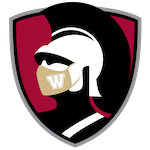 Westmont offers four mask designs to show your Warrior spirit. The face masks will be free to students, and parents may purchase one through the Westmont Bookstore. The fabric, which meets CDC requirements for COVID-19 protection, is comfortable, breathable and easily washable.
---
Social Distancing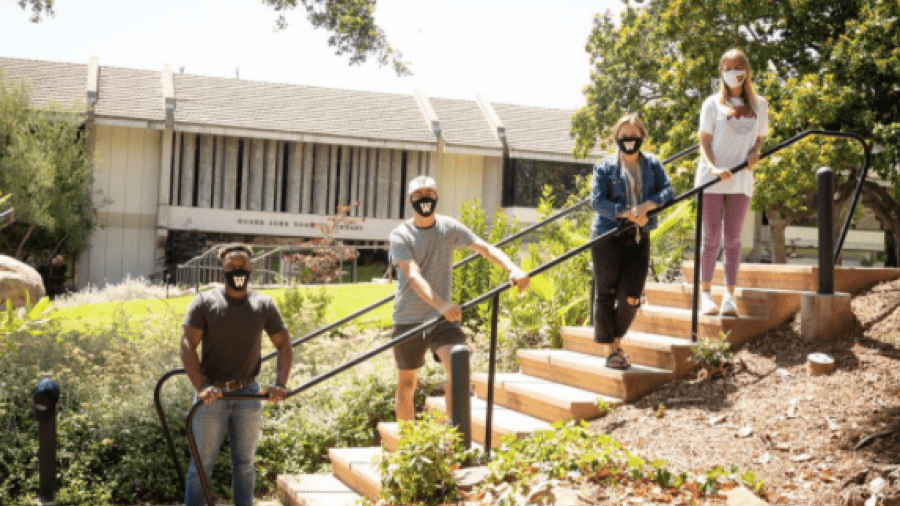 To maintain the safety of our community, Westmont requires all students, faculty, staff and visitors to comply with the social distancing protocols of the CDC, State of California and County of Santa Barbara. Watch a video and read more about our protocols.
---
Thank You!
The onset of COVID-19 prompted Westmont to shift to remote education while also providing for the health and safety of students who had to remain on campus through the spring. The extraordinary response of alumni, parents, faculty and staff who generously donated more than $200,000 by the end of May—unlocking an additional $50,000 matching gift—has moved and blessed us. 

The wish list for the upcoming year ranges from masks to sanitizer stations to testing and other practical needs. We anticipate that students will have new financial needs as well. Your support at any level makes a difference. Thank you!