Spring 2019 955 Newsletter
Westmont Connect Gets a New Look

Thousands of you have signed up for Westmont Connect, and we hope you've found it useful. In the coming weeks, anyone using the platform will notice some changes. Graduway, the company that powers Westmont Connect, has redesigned the site to make it more user-centric and even more relevant and navigable. Current users can continue checking the site without making changes. All your information will roll over automatically to the new platform. These changes should occur mid-April, so be watching!
For those of you unfamiliar with Westmont Connect or not yet signed up, we urge you to do so. This online community for all Westmont alums will help your reconnect with classmates, expand your professional network, serve as a mentor or volunteer, post and find job opportunities, share photos and do even more things! If you've not signed up, get started now by going to westmontconnect.org.
Mark the Date for Homecoming and Reunions: October 11-13, 2019

Save the date today and mark your calendar for Homecoming 2019 October 11-13. Watching all of you reconnect with one another and experience the campus anew is always a highlight. Discover new things at Westmont and walk down memory lane. Make plans to attend and book a hotel now to get the best rates. Start getting in touch with your classmates to encourage them to meet you here. The more, the merrier!
We're planning a wonderful line-up of events and activities, including something for everyone on Saturday night. Classes that end in '4 and '9 celebrate reunions this year. We already have a few classes making plans for their events. If you would like to help plan your time together, please contact ldry@westmont.edu. Class reunions are typically held on Friday evening, October 11.
Career Webinars
We offer a line-up of useful online webinars covering a variety of career topics free of charge to all alumni. We've joined with TalentMarks, which seeks to give students, graduates and alumni access to information that will help them build a successful career. Videos fall into four areas: Career Discussions; Career Search; Career Skills; and Encores. See the videos on our website and register online. You will also have access to the career archives. Upcoming topics include:
Pivot: The Art and Science of Reinventing Your Career and Life - April 10, 2019
How to Lead - April 17, 2019
Shifting Gears to Your Life and Work After Retirement - April 24, 2019
Clone Yourself: How to Overcome Bottleneck Leadership in 90 Days - May 8, 2019
College Highlights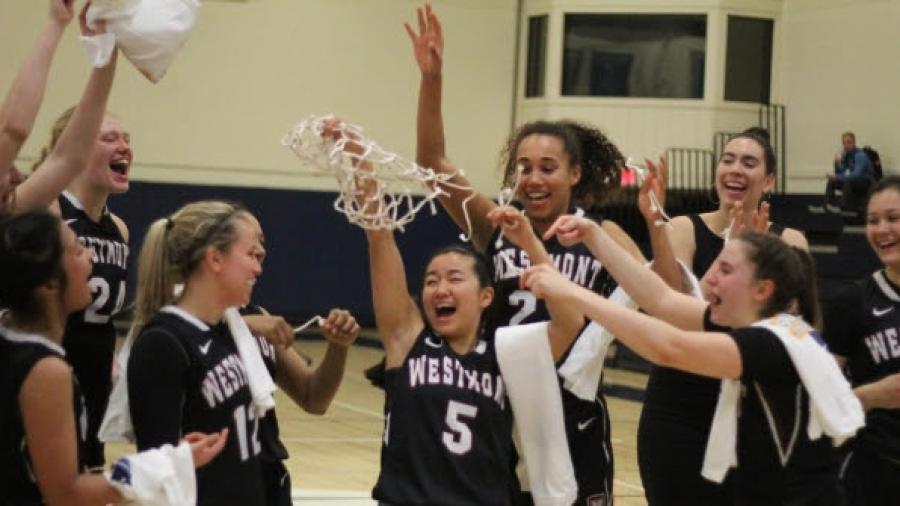 The 2019 women's basketball team with six first-year players made history as the first women's basketball team to win four Golden State Athletic Conference (GSAC) championships in a row. Coach Kirsten Moore says, "I am proud we have sustained excellence throughout different classes and different players...The players we have are phenomenal at leaving a legacy and passing on our core values of teamwork and hard work." Though they lost in the first round at the NAIA Division I Women's National Championship Tournament in Billings, Montana, they're poised for a great future with so many young players on the roster.
Westmont on the Road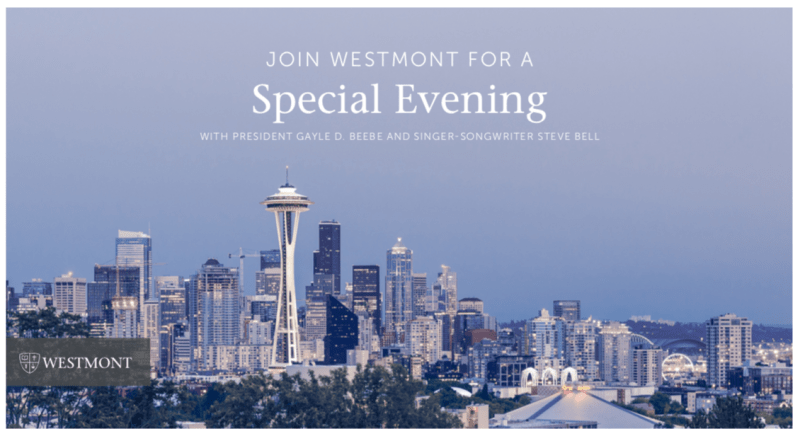 President Gayle D. Beebe, Vice President Reed Sheard and I have had a blast this year traveling to see many of you in your hometowns (Dallas, Denver, Washington D.C., Santa Barbara, the Bay Area, and soon Seattle). The time has been rich and rewarding as we've reconnected with you, heard what is going on in your life, and brought a bit of Westmont to you. Professor Greg Spencer spoke about how our words matter, Professor Tom Knecht explained the difference between debate and dialogue and their impact on civility, and Steve Bell, a Canadian Christian songwriter, blessed us with his musical talents. A highlight has been hearing about exciting and encouraging new Westmont programs and initiatives from President Beebe.
Volunteer Program Launches

Westmont on the Road has also served as a great launch pad for our new volunteer program. We've rolled out the initiative in the cities mentioned above and have been met with enthusiasm and volunteers. Many of you have asked how you can get more involved at and for Westmont, so we've created a series of opportunities that will engage you and help the college at the same time. A healthy volunteer network offers one important marker of a thriving college, and we intend to harness all the goodwill in our alumni community and match your interests with our needs. Read more about our volunteer program online.
Potter's Clay & Urban Initiative
During spring break a few weeks ago, most of our students left campus for a much-needed break. Nearly 20 percent of them (230) used the time to give back, volunteering for various service projects in Los Angeles, San Francisco, Santa Barbara, Salt Lake City, and Potter's Clay in Mexico. The themes Glory in the Neighborhood and Convivencia guided students this year as they served God and others.
Westmont Launches New Academic Programs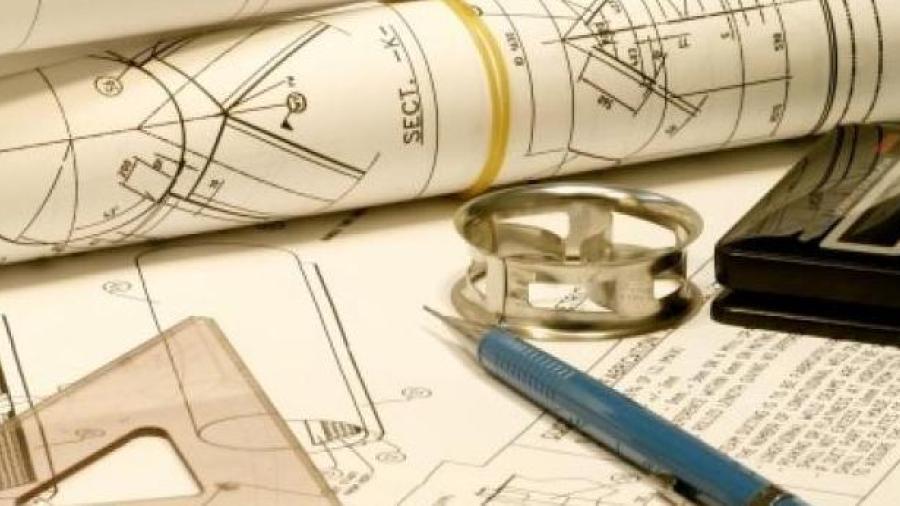 Westmont will offer a Bachelor of Science in engineering with a concentration in mechanical engineering beginning in fall 2019, blending a mix of courses in engineering, physics, mathematics and chemistry and grounding the program in the college's Christian liberal arts tradition.
"Through the ages, the greatest minds have possessed the unusual capacity to make connections across every discipline and in every sphere of life and thought," says President Gayle D. Beebe. "We seek to make this remarkable capacity—the genius to find innovative solutions to enduring problems—a hallmark of our engineers."
Westmont will prepare adaptive engineers committed to blending science, engineering and the arts. Engineering continues to be one of the most rapidly growing majors in the country, with demand in the job market for engineers soaring. Many industries employ mechanical engineers in Santa Barbara County, so engineering students will find a rich source of internships during college and jobs when they graduate.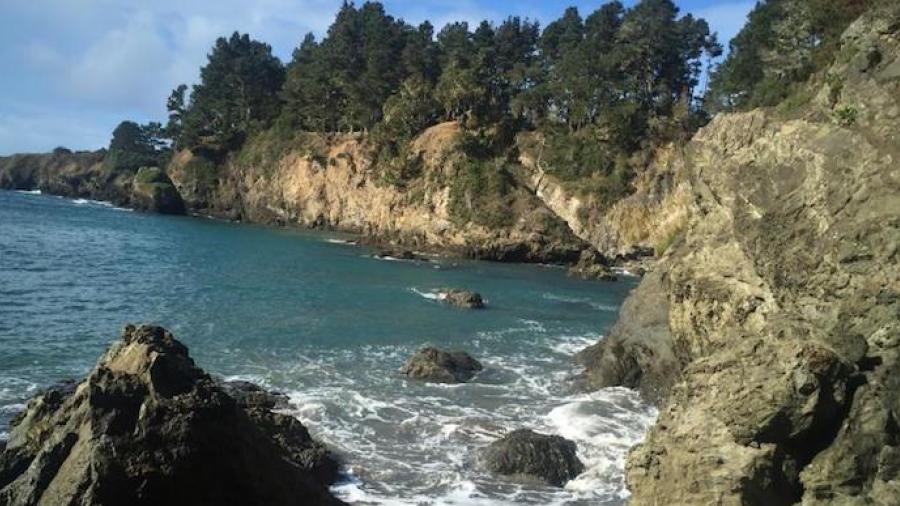 Westmont has created a new minor in environmental studies that explores stewardship of the earth in the context of Christian theology and environmental ethics. The program will help students analyze and debate complex environmental problems and devise constructive, imaginative strategies to address them, including: biodiversity loss, resource depletion, and environmental change and degradation. The interdisciplinary minor requires a total of 20 credits, and students may select electives from a wide range of academic departments.
Let's Hear It For Our New Sports
TOM KNECHT: OUR FIRST GOLF COACH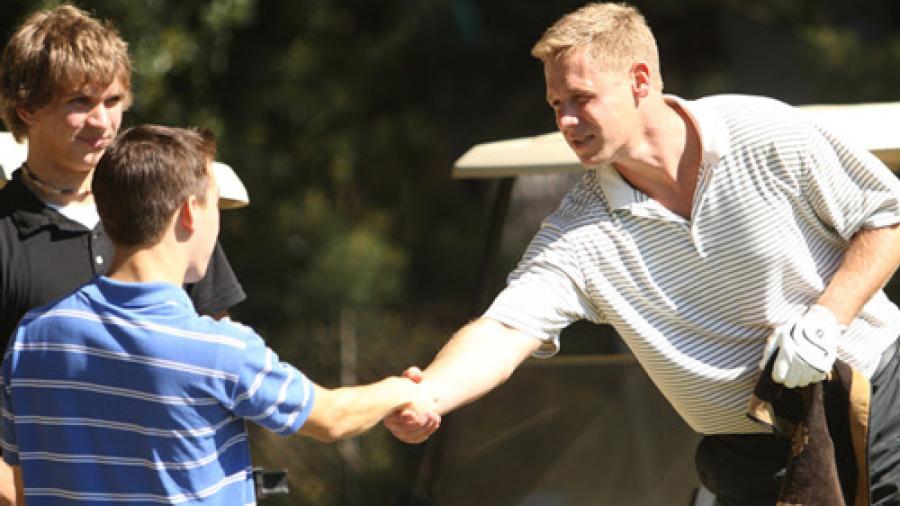 Tom Knecht, professor of political science, will be our inaugural men's and women's golf coach and will continue to teach. He is an avid and excellent golfer, and the teams begin competing in the next academic year. Interestingly, golf has become one of the fastest growing sports for college students, especially for women. In 1992, only 17 percent of small colleges had women's golf teams; today more than 60 percent sponsor them. For men, golf ranks fifth among the sports offered at small colleges and is the only sport in the top six that Westmont hasn't offered (the other top sports for men are basketball, soccer, track, baseball and tennis).
JILL JONES LIN DIVES IN AS HEAD SWIM COACH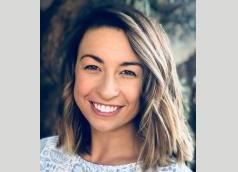 Jill Jones Lin will serve as head coach of our first women's swimming team in the fall. She brings 19 years of experience as a year-round competitive swimmer at the high school, club and collegiate level. An alumna of Cal Poly San Luis Obispo, she competed as an NCAA Division I swimmer and served two years as team captain. For the past two years, she has served as a senior assistant swim coach at both Orinda Aquatics in Moraga and Springbrook Swim Club in Lafayette. "Jill has a strong pedigree in both swimming and Christian leadership," says Dave Odell, Westmont athletic director. "Her energy and enthusiasm is palpable. She also has a strong understanding of athletics as part of the liberal arts experience, and places emphasis on the priority of being a student.
"I couldn't be more excited to join the Westmont team and work alongside the other incredible coaches and faculty. I love that I get to combine two of my passions, swimming and mentoring student-athletes as they prepare for life after college." Jill said. She has begun recruiting athletes for next year's team, and interest is strong.
Alumni Bed and Breakfast Specials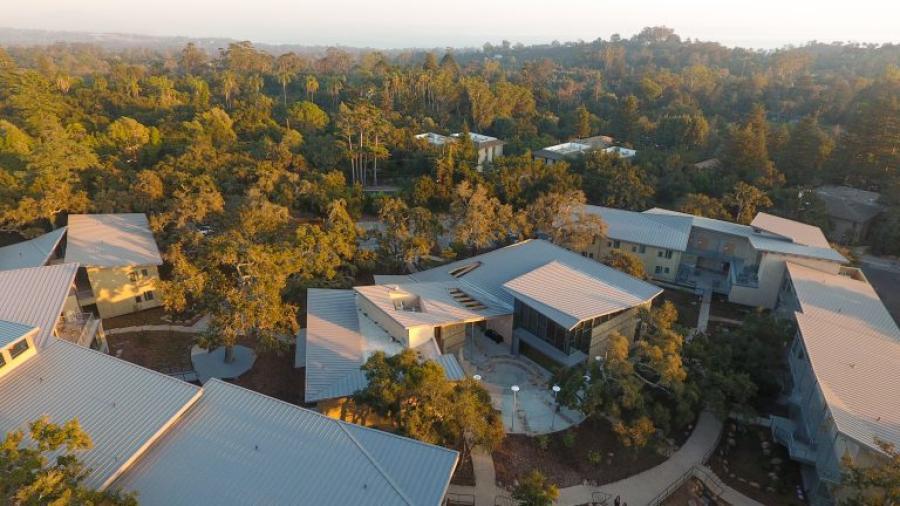 Did you know that you can vacation in Santa Barbara at a fraction of the cost of a hotel by staying at your alma mater? And not in Page, as fond as we all are of it. Set among the beautiful oaks, surrounded by native California landscape, the new and stunning Global Leadership Center is the perfect accommodation for you. Each room is equipped with its own bathroom, and each wing features a huge, wonderful industrial kitchen. You can even upgrade the linen package. Gather your family or plan a trip with your friends and stay at your old stomping grounds. For more information, contact the Conference Services office.
Lead Where You Stand June 5-7, 2019
Hear from world-class speakers in the beautiful environment of Westmont's Global Leadership Center at Lead Where You Stand June 5-7, our annual leadership conference. Be inspired by David Brooks, New York Times columnist, prominent political and social commentator and author of the bestselling book "The Road to Character"; Jon Meacham, Pulitzer Prize-winner for "American Lion: Andrew Jackson in the White House"; Erin Meyer, author of "The Culture Map: Breaking Through the Invisible Boundaries of Global Business"; and President Gayle D. Beebe. These engaging speakers will encourage you to lead well your organization well, make an impact on society and pursue the greater good. Register today.
Beauty from Ashes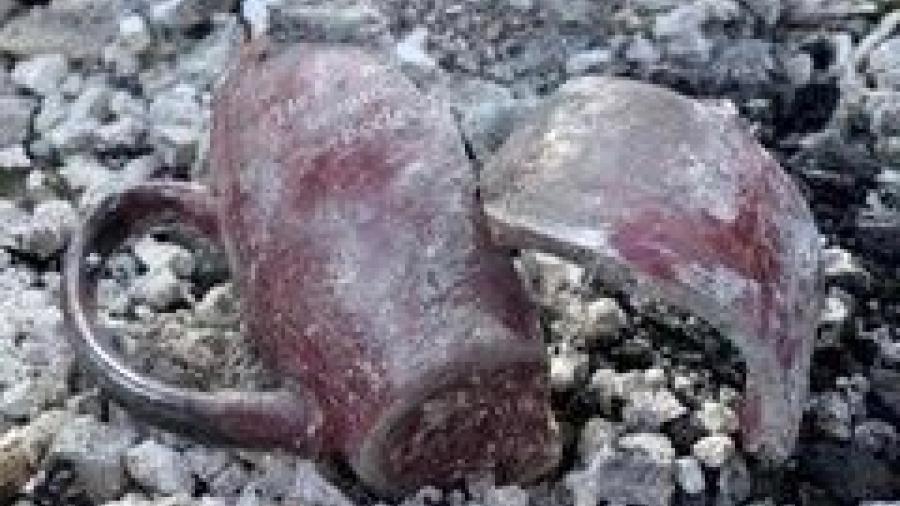 As you know, some areas of California have suffered horrific wildfires. In the midst of the tragedy, one of our alums, who works as an off-campus resident director at Pepperdine University in Malibu, sent a photo of her class of 2018 mug amidst the ashes of the apartment complex where she lived with students. It features the class verse, Ecclesiastes 3:11, "He has made everything beautiful in its time." She wrote to Angela D'Amour, director of campus life, "Almost nothing survived from my place, but I found my class mug split in half. This is what I continue to ask prayer for: He will make all things beautiful in time. Please pray for beauty and for God to reveal his plan. I had no idea how strongly the verse would speak to me this week. I know how much thought and prayer go into these verses each year, so thank you. I hope this brings you some encouragement."
Westmont's New Trailhead Program Helps High School Students Explore Their Calling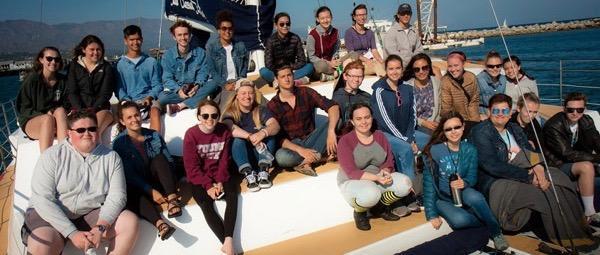 Westmont encourages our students to see their lives not as a race—a series of predetermined steps that will earn them "success"—but rather as a calling, a chance to bring all of who they are to God's work in the world. We're excited to share that perspective with high school students, who can easily find themselves jumping through pre-college hoops without much sense of significance or purpose. Trailhead: Seeking God's Call is a program for high school youth ready to think deeply about their place in God's world. During a one-week summer residency at Westmont, students explore academic disciplines, encounter real-world needs, and reflect theologically on vocation and work. Then, in a yearlong mentorship with Trailhead faculty and church partners, they apply their experience as they continue to seek God's call at home.

If you know any high schoolers who would benefit from some time to pause, take stock, and listen for God, we'd love to welcome them to Trailhead next year. Our 2019 dates are June 14-21, June 22-29, and June 30-July 6. If your church might like to work with Trailhead to support students' vocational journeys, we're always looking for new pastoral partners. Find out more at westmont.edu/trailhead, or drop us a note at trailhead@westmont.edu
Westmont Adds New Programs and Faculty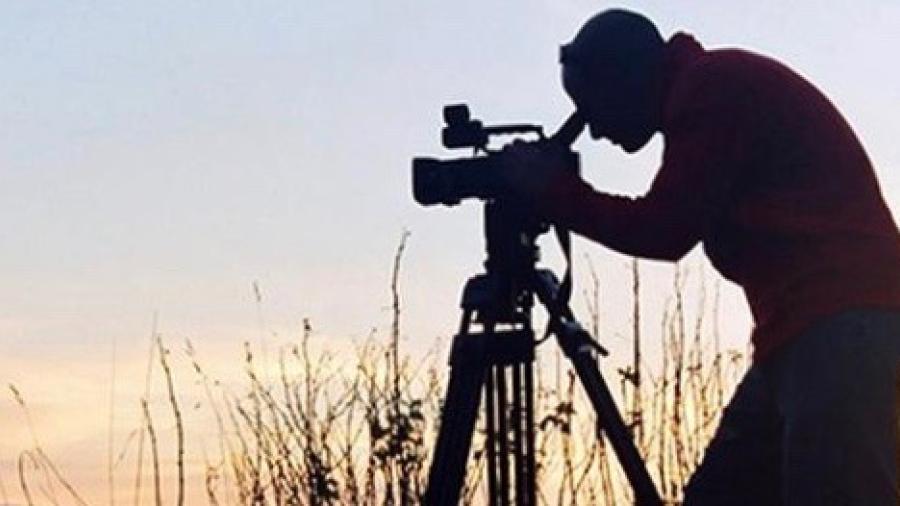 There are so many exciting new programs underway at Westmont!  To name a few:
New Bachelor of Music degree; new Film Studies Minor; new four-year engineering major beginning fall 2019; the addition of three major sports – Women's Swimming, Men's and Women's Golf. To find out about these and many other exciting developments in academic arena, read the recent Provosts Report. You will be proud of and impressed by your alma mater.