Student Life Intern Program
Spring Semester, 2021
The Student Life Office welcomes applications for one unpaid internship for the upcoming spring semester.  As an intern, you will be paired with one of the directors in Student Life.  The intern role varies from year to year depending on the pairing, but it always includes a special project assignment and provides opportunities to explore career interests in Student Life.
Internships are designed for 8-10 hours per week. Candidates must:
Be a May '20 or Dec '20  graduate or a current Westmont student with junior or senior class standing
Have earned a minimum 3.2 grade-point average
Be self-starters, able to work independently and on teams, and meet deadlines
Interns will have learning opportunities such as:
Assisting one or two Directors of Student Life Departments with specific projects
Meeting 1-on-1 with staff from other departments within student life
Attending one tactical or one strategic Student Life Leadership Team meeting
Attending monthly All Student Life Staff Meetings
OPTIONAL: Traveling with Student Life staff to the Association of Christians in Student Development (ACSD) Conference in either May or June. A $300 stipend will be provided to offset conference registration
How to apply:
Submit the following material an email attachment to Angela D'Amour (adamour@westmont.edu), Dean of Student Engagement, by Friday, December 11:
A brief letter stating why you are interested in this intern position and what department/s within Student Life interest you most
A resume listing prior academic, employment and volunteer experience.
The names of three faculty or staff members who could serve as references.
Selection Notification:
Top applicants will be invited to interview with Student Life staff members.  Selections will be completed by Tuesday, December 22. The start date is Wednesday, January 13,  and concludes on Friday, April 30.
Previous Student Life Interns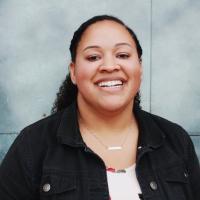 Jazmine Anderson Islas '19
 What were your favorite elements of the Student Life Internship?
My favorite elements of the internship were as followed: the opportunity to build relationships with staff members in student life and with the RA's. I also had the opportunity to do a research project within residence life that allowed me to grow in my knowledge of racial diversity. 
What skills and lessons did you take away from the internship?
Some skills I took away were the ability to collaborate with others, manage multiple projects at once, and how to be intentional in conversations. The lessons I took away were to value every opportunity given to me, there is always something new to learn, a conversation over coffee begins the foundation of a new friendship, and there is constant good work being done in student life whether students see it or not.
How did the internship shape your career trajectory?
The internship shaped my career trajectory by solidifying my choice. The Student Life Internship brought my joy every day throughout my last semester at Westmont, not just because of the work I was doing, but also because of the people. Being able to do work that benefits students and impacts their college experiences surrounded by people with the same intent filled my life with unimaginable love and joy. I saw God moving through my life in the countless interactions I had with students whenever I worked with Student Life, and my internship experience solidified that I wanted to work in Student Life and work for students in Higher Education.
What are you doing now?
I am currently a full-time graduate student at Azusa Pacific University, getting my Masters degree in College Counseling and Student Development. Alongside the degree, I serve as an Assistant Resident Director at APU.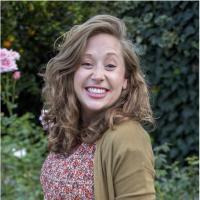 Robyn Broadus
What were your favorite elements of the Student Life Internship?
I really appreciated getting to mentor the student presidents, as well as be mentored by (amazing) Christian leaders on the Student Life team. Their eagerness to want to develop me was something that seems to be rare. Additionally, it was meaningful for me to be tasked with things that I had never done before— but which I then discovered were strengths of mine.
What skills and lessons did you take away from the internship?
Generally, I learned so much about myself, about God, and about other people. Specifically, I learned that I am energized by facilitating panels, public speaking, leading, motivating, and listening/encouraging in one-on-one purposeful relationships.
How did the internship shape your career trajectory?
One of my favorite aspects of the internship was developing the student presidents. It was during these one-on-one coffee dates and interactions that the idea of pursuing graduate work in counseling was birthed.
What are you doing now?
I graduated from Fuller Theological Seminary with my Masters of Science in Marital and Family Therapy in 2018. I am currently working as a therapist in a private practice connected to a church, as well as at a hospital with families who have experienced trauma.