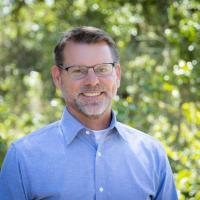 Steve Porter
Steve L. Porter, Ph.D. is Senior Research Fellow and Executive Director of the Martin Institute. Steve remains an affiliate Professor of Theology and Spiritual Formation at the Institute for Spiritual Formation and Rosemead School of Psychology (Biola University). Steve received his Ph.D. in philosophy at the University of Southern California under Dallas Willard and M.Phil. in philosophical theology at the University of Oxford.
Steve teaches and writes in Christian spiritual formation, the doctrine of sanctification, the integration of psychology and theology, and philosophical theology. Steve has co-edited Psychology and Spiritual Formation in Dialogue (IVP), Neuroscience and the Soul (Eerdmans), and Until Christ is Formed in You: Dallas Willard and Spiritual Formation (ACU Press) as well as authoring other books and articles and serving as editor of the Journal of Spiritual Formation and Soul Care. Steve is married to Alicia and they have two children, Luke and Siena.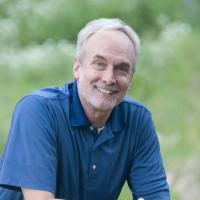 Gary Moon
Gary W. Moon, M.Div. Ph.D. served as the founding Executive Director of the Martin Institute and Dallas Willard Center at Westmont College. He continues to serve as a Senior Fellow of the Martin Institute and Director of Conversatio Divina.
Gary also serves as Distinguished Professor of Psychology and Spiritual Formation at Richmont Graduate University in Atlanta. He served as the founding director of the Renovaré Institute for Christian Spiritual Formation and as a founding editor of the Conversations Journal. 
He is married to Regina and they have two daughters, Jessica Erin, and Jenna Rebeccah.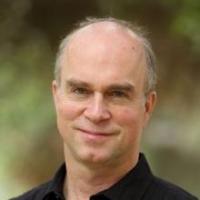 Mark Nelson
Mark Nelson, Ph.D. directs the Dallas Willard Research Center and is the Monroe professor of philosophy and facilitates research on Christian spiritual formation of The Dallas Willard Research Center. Mark grew up near Chicago, graduated from Wheaton College with a degree in philosophy, and earned a master's degree and doctorate in philosophy at the University of Notre Dame. Before coming to Westmont in 2006, he taught at the University of Leeds in England. He studies ethics, epistemology and the philosophy of religion.
His many publications include: "What the Utilitarian Cannot Think," "Ethical Theory and Moral Practice," "Non-contradiction: Oh Yeah and So What," "Think," and "Y and Z are not off the Hook: the Survival Lottery made Fairer."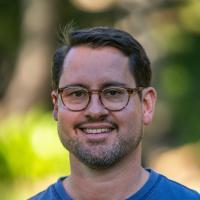 Michael Di Fuccia
Michael V. Di Fuccia, Ph.D. is the Director of the Martin Institute's Cultura Fellowship and Research Fellow for the Centre of Theology and Philosophy, UK. He received his PhD in Theology from the University of Nottingham, UK and is certified as a Spiritual Director through the Anglican Diocese in New England. Michael has taught Systematic and Philosophical Theology. He is a published author with research interests in the integration of Theology, Spiritual Formation, and Culture. He is married to Sara.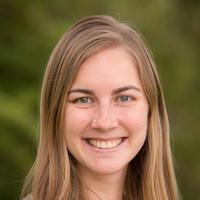 Mariah Velasquez
Mariah is the Associate Director for the Martin Institute and Director of the Incarnatio Center. She especially enjoys cultivating spaces for students, faculty and staff to encounter the Trinity.
Mariah earned her B.A. in Religious Studies from Westmont College and a certificate in spiritual formation from the Renovaré Institute. She also received a certificate in translation and interpretation (Spanish/English) from the University of California San Diego. She grew up in the mountains of Colorado and smiles whenever she smells pine trees or sees hummingbirds. She is married to Eduardo and together they have 2 beautiful children, Leandro and Luciana.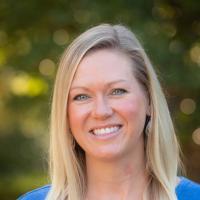 Beth Cook
Beth is the Administrative Assistant to the Martin Institute. She earned her B.A. in Social Sciences from Trinity International University, Deerfield, IL, where she is from. She also attended Westmont for 3 years as a student ('99-'02) and has worked in the Alumni & Parent Office at Westmont from '10-'15. She is married to Forrest and they have 2 boys, Mason & Dylan, and live locally in Goleta.