Welcome from the Chair
Welcome to our 2019-2020 season:  we are so grateful that you are joining us on what promises to be an adventurous ride!  Last year's mainstage shows were both honored with Santa Barbara Independent INDY awards for directing, and the INDY described us as a "powerhouse of a college drama program".  We are excited to continue our tradition of excellence here at Westmont theatre arts and have put together a season that has something for just about everyone: a hilarious classic farce, a 15th century morality play, a contemporary devised performance on technology and connection, a soaring opera, and the world premieres of a film on homelessness and a warm-hearted musical about connection and growing up.  Add to that thrilling mix our annual Fringe Festival highlighting original dance, theatre, film, and performance art, and you have 30+ shows to choose from – I hope to see you at all of them! 
                                                                                                            - Mitchell Thomas, Chair
Up Next..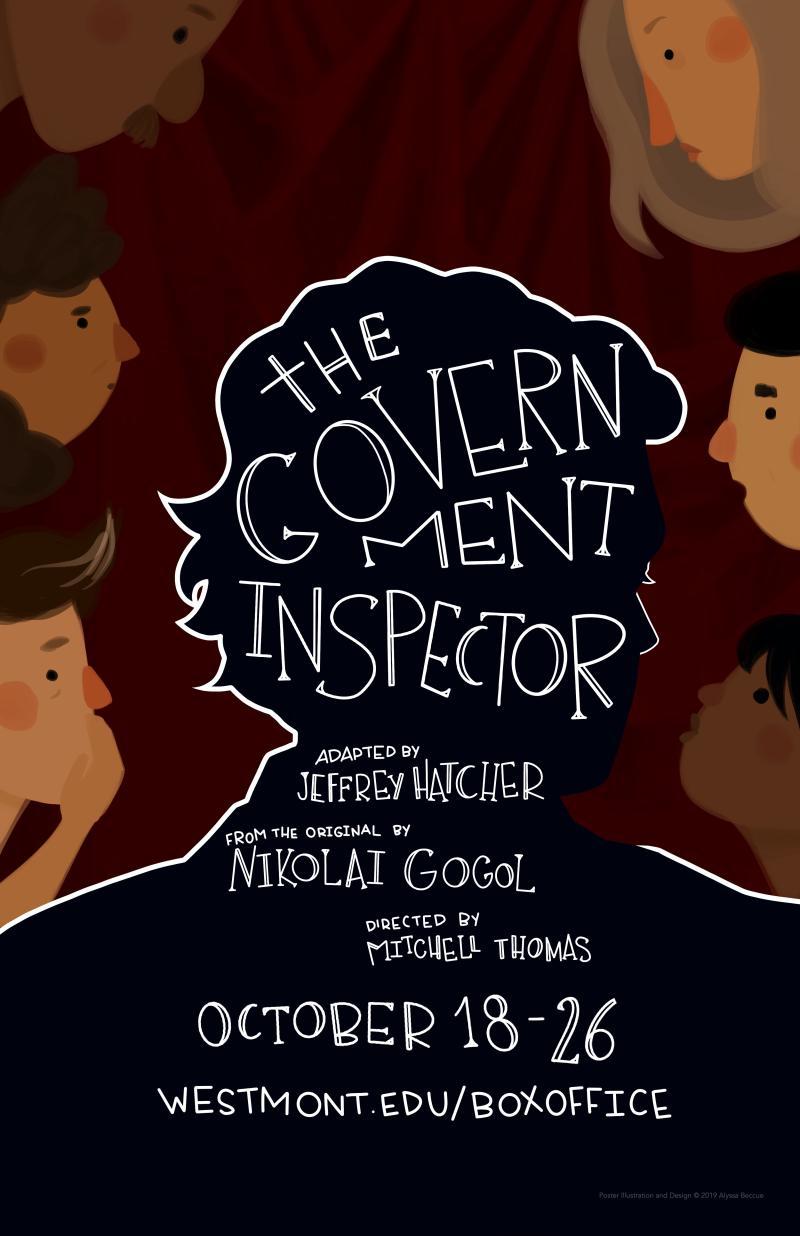 The Government Inspector
adapted by Jeffrey Hatcher from the original by Nikolai Gogol
October 18-26 in Porter Theatre @ 7:30 pm
When the locals in a small Russian hamlet learn that an undercover government inspector is coming for a surprise visit, a case of mistaken identity sends the whole village spiraling into a world of panic and greed.  One part farce, one part slapstick, with a dash of musical theatre - this frothy and wildly satirical adaptation exposes bureaucratic corruption with biting hilarity. Tickets here!

Coming in January 2020
Love and Information
Written by Caryl Churchill, Directed by Guest Artist Nita June Davanzo
January 30 – February 2 in the Black Box (Westmont little theatre) @ 7:30 pm
A kaleidoscopic play exploring contemporary issues about knowledge, technology and communication, and our capacity for love.  Mature content. $15 General Admission, $10 Students and Seniors Tickets here!