Degrees & Programs Theatre Arts
Participate in a dynamic and thriving theater program that presents provocative and exciting productions.
Develop a broad and rich knowledge of the theater by studying acting, directing, dance, dramatic literature, history, technology and design. Learn and create in a Christ-centered environment as you integrate your faith and the study of the theater. Westmont's theater professors and staff members, talented teachers and artists, possess a great depth of professional experience and get to know you personally. They work regularly in the theatre, and many have received major regional awards. Charles Donelan, executive arts editor of the Santa Barbara Independent, says, "If there's a more sophisticated, exuberant, and consistently groundbreaking theater program in another small liberal arts college in America, I'd like to see it."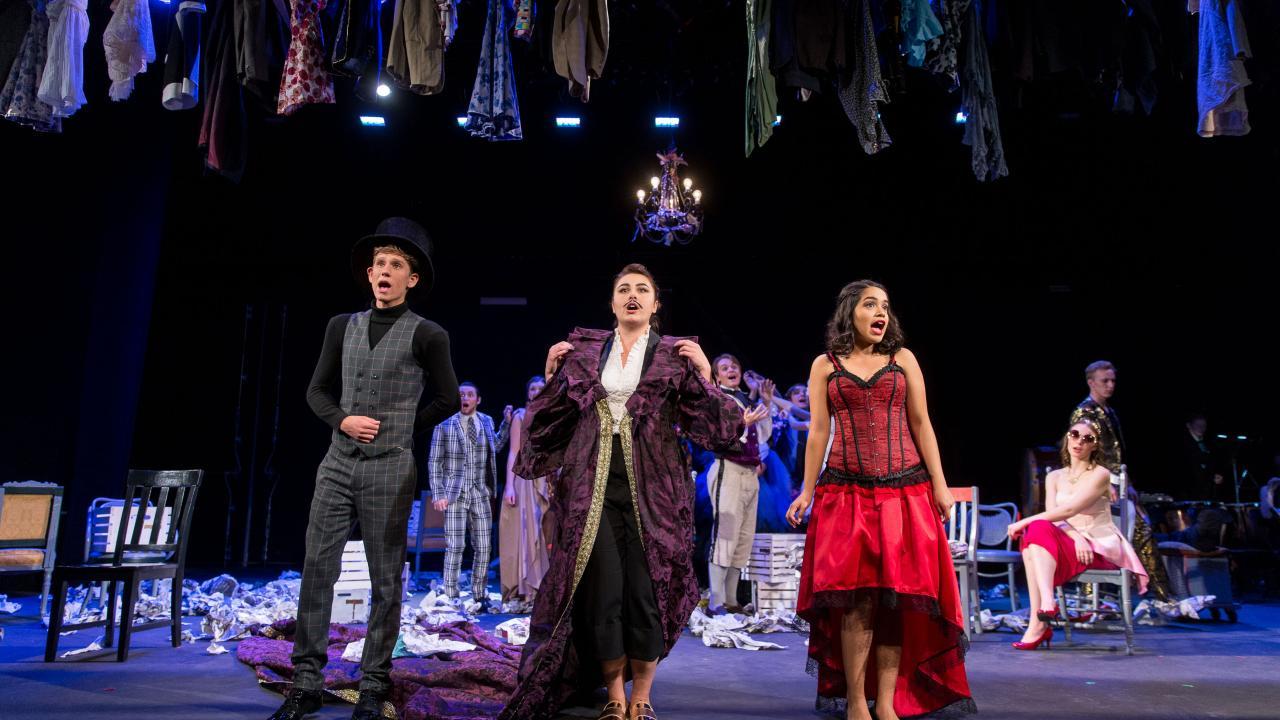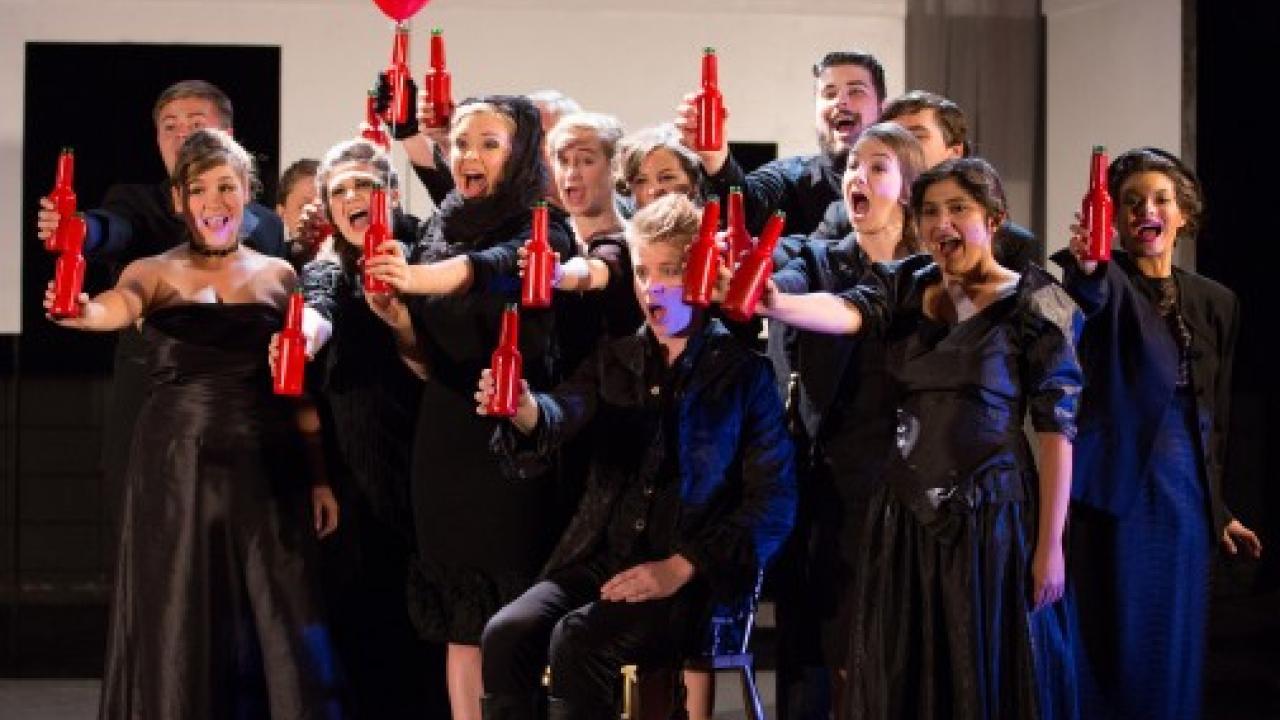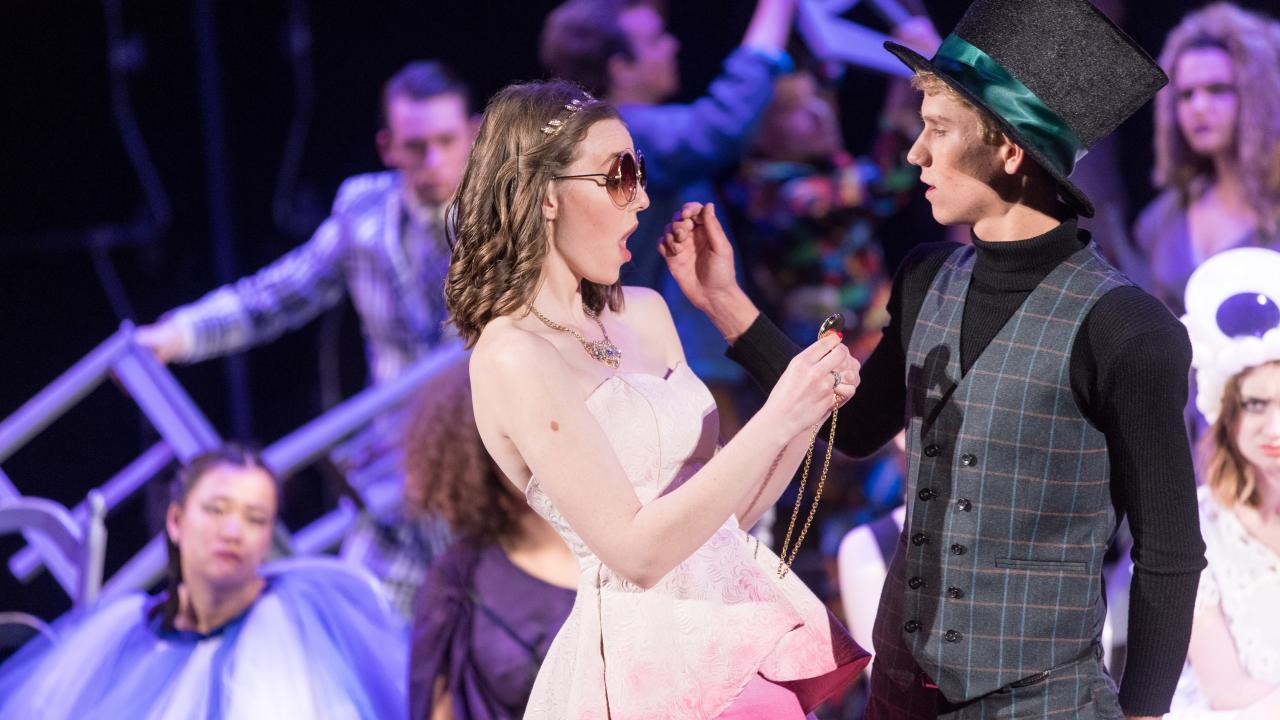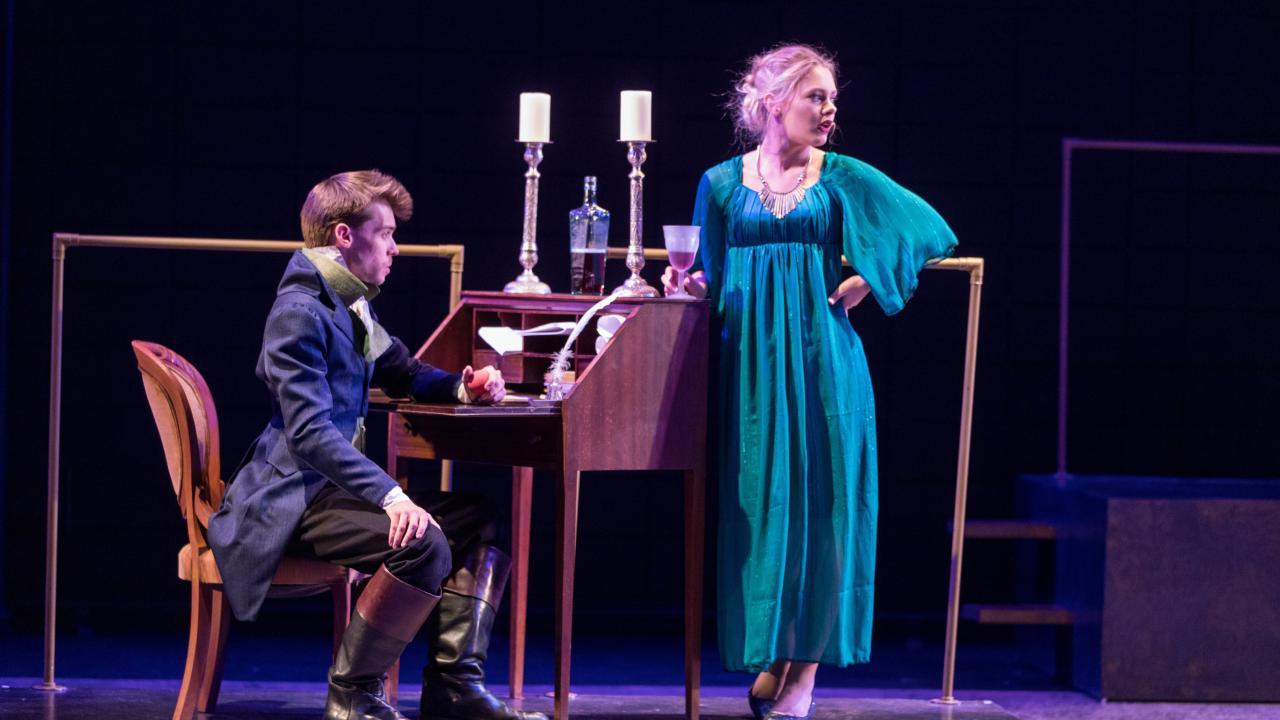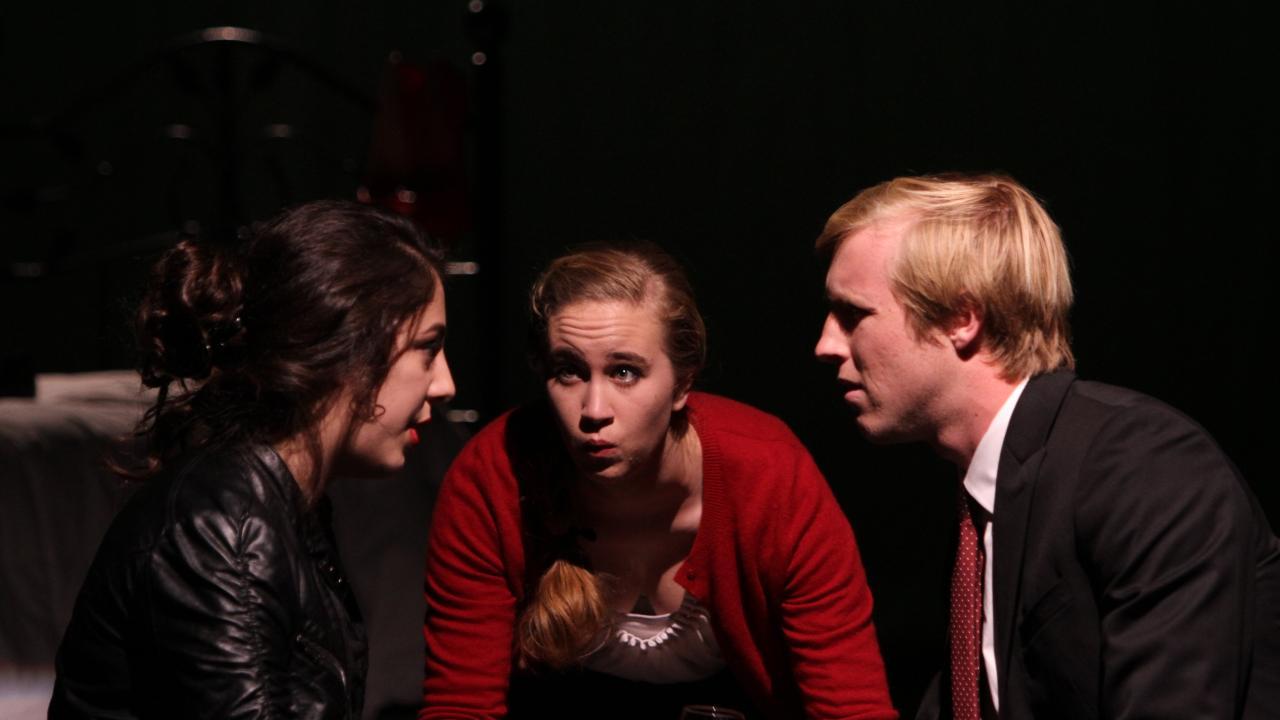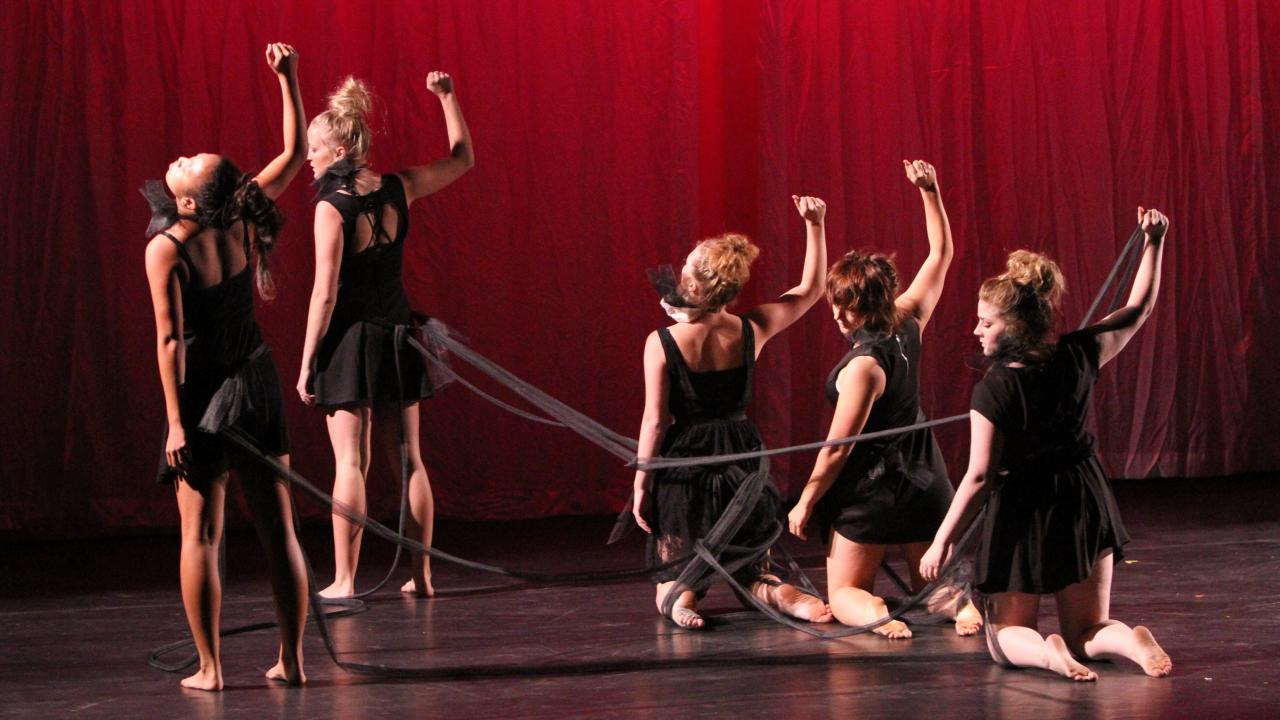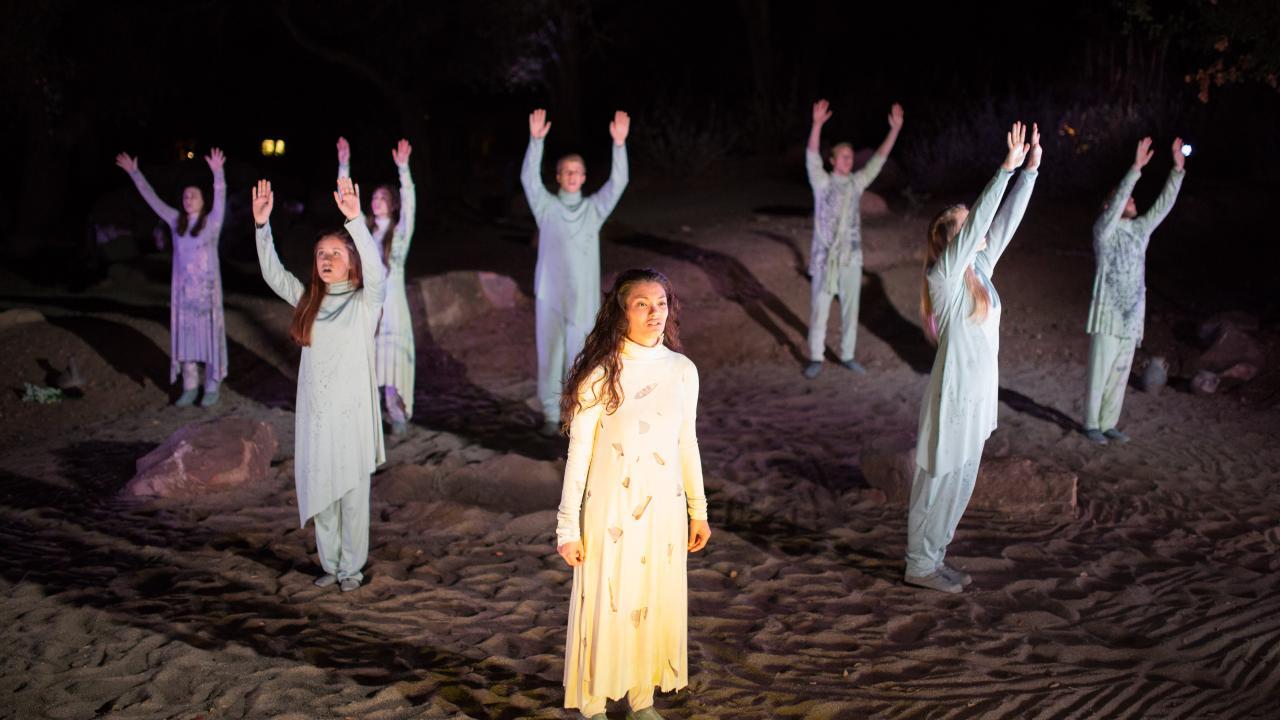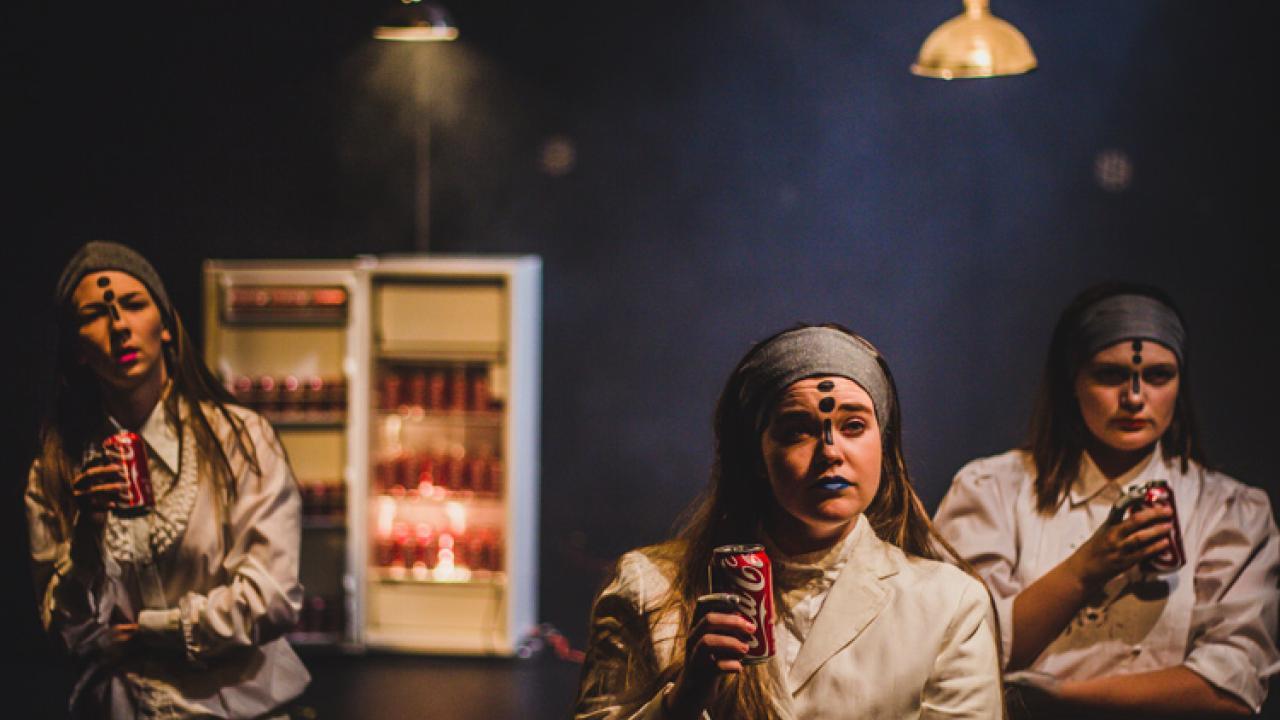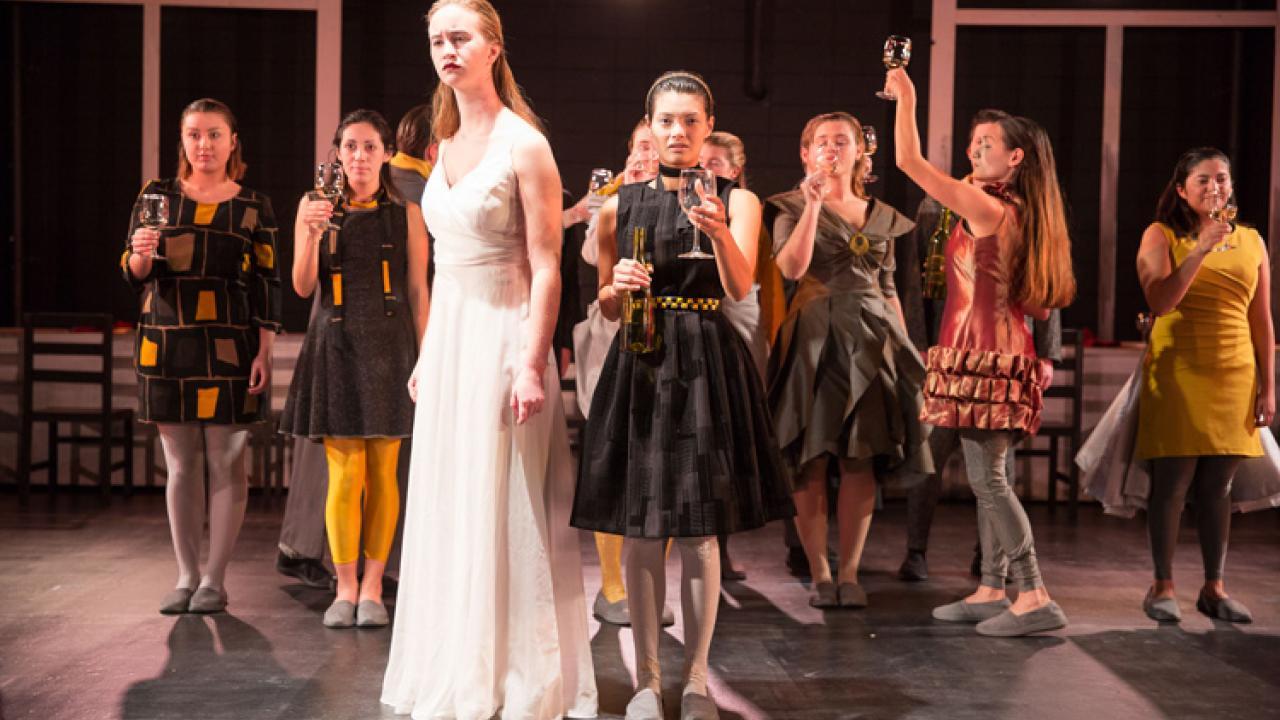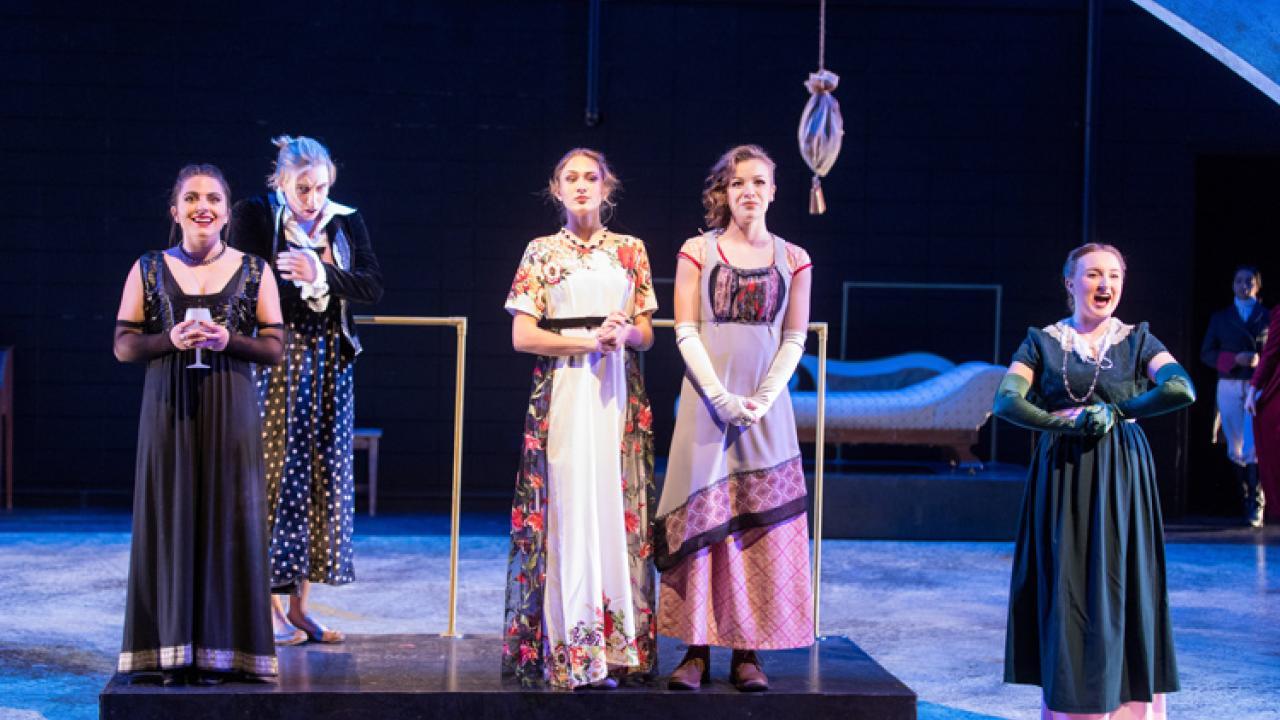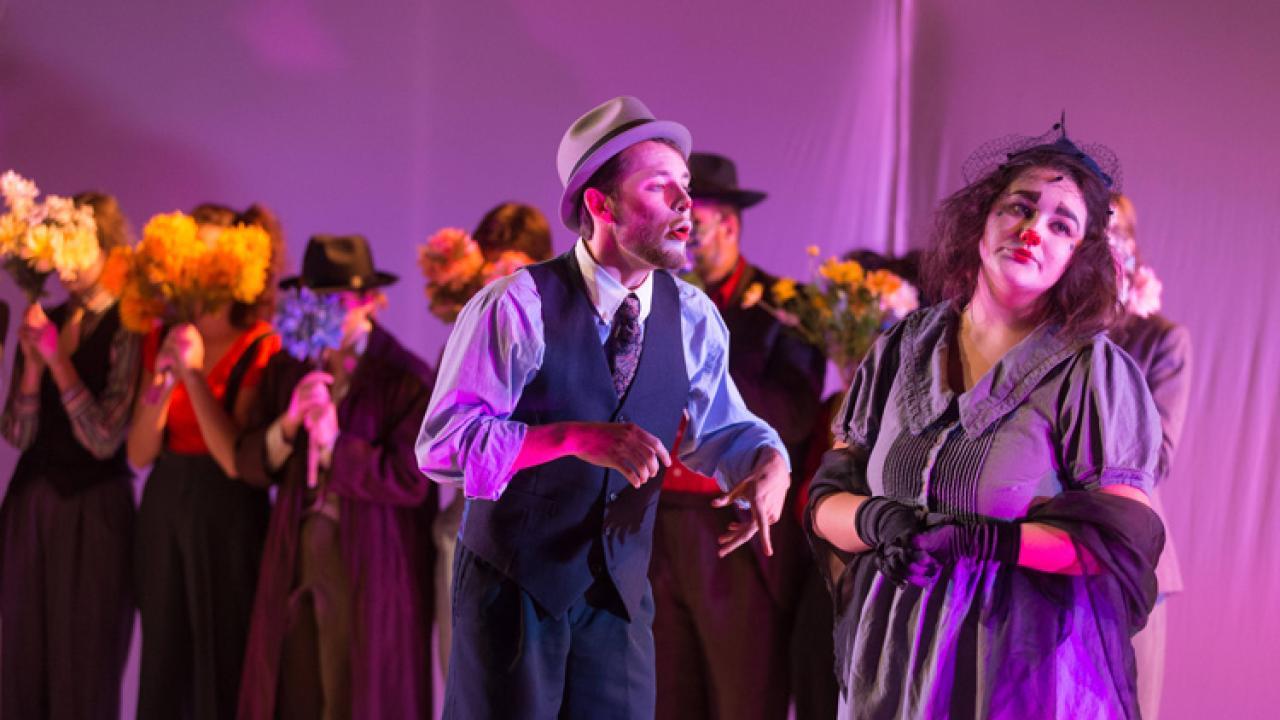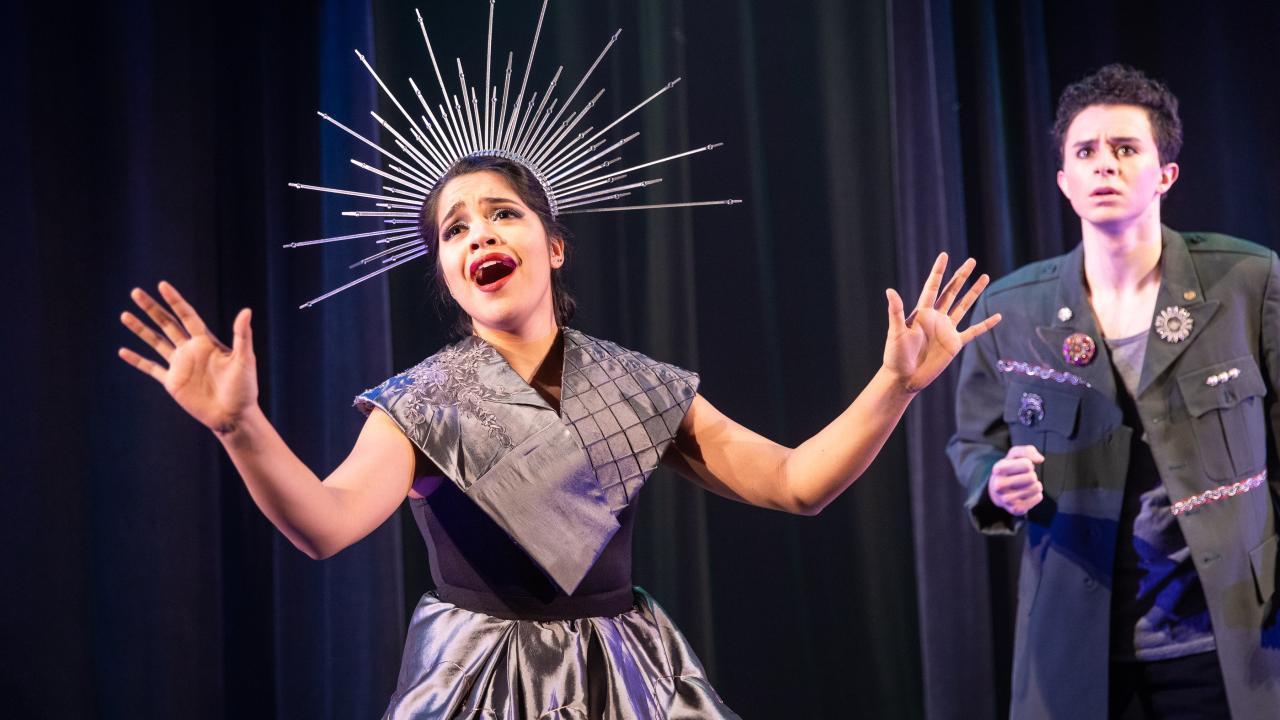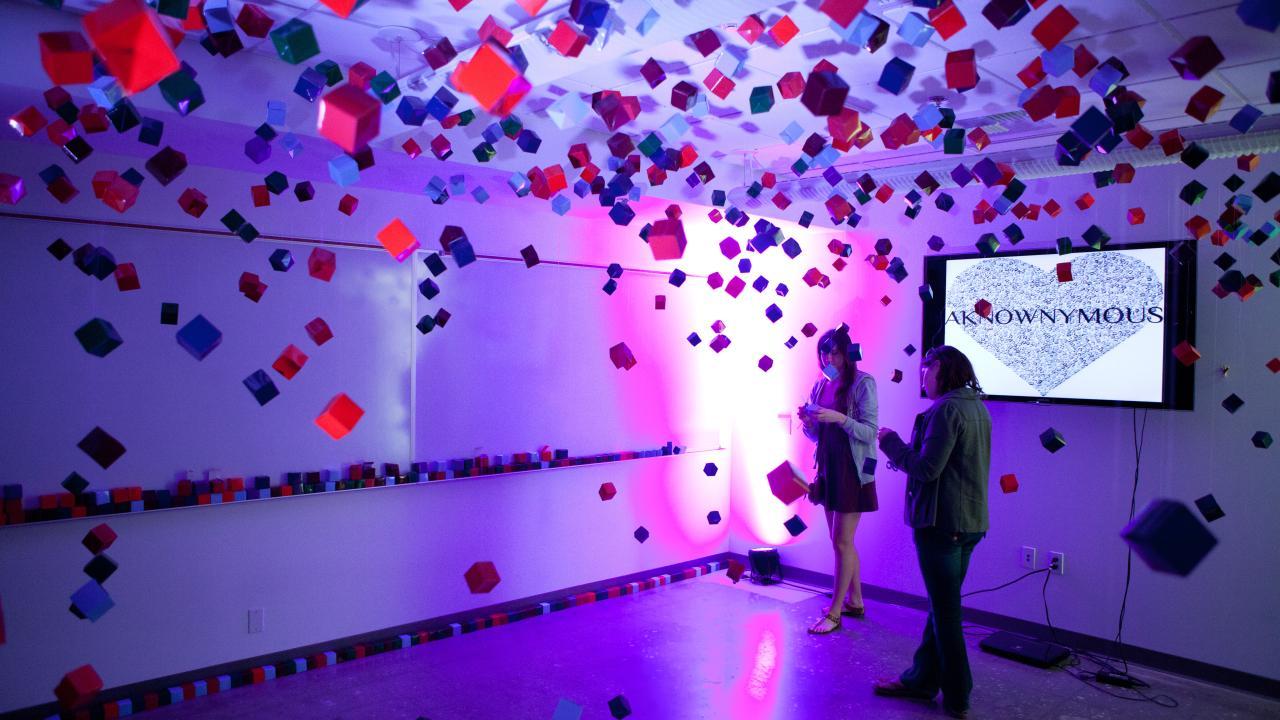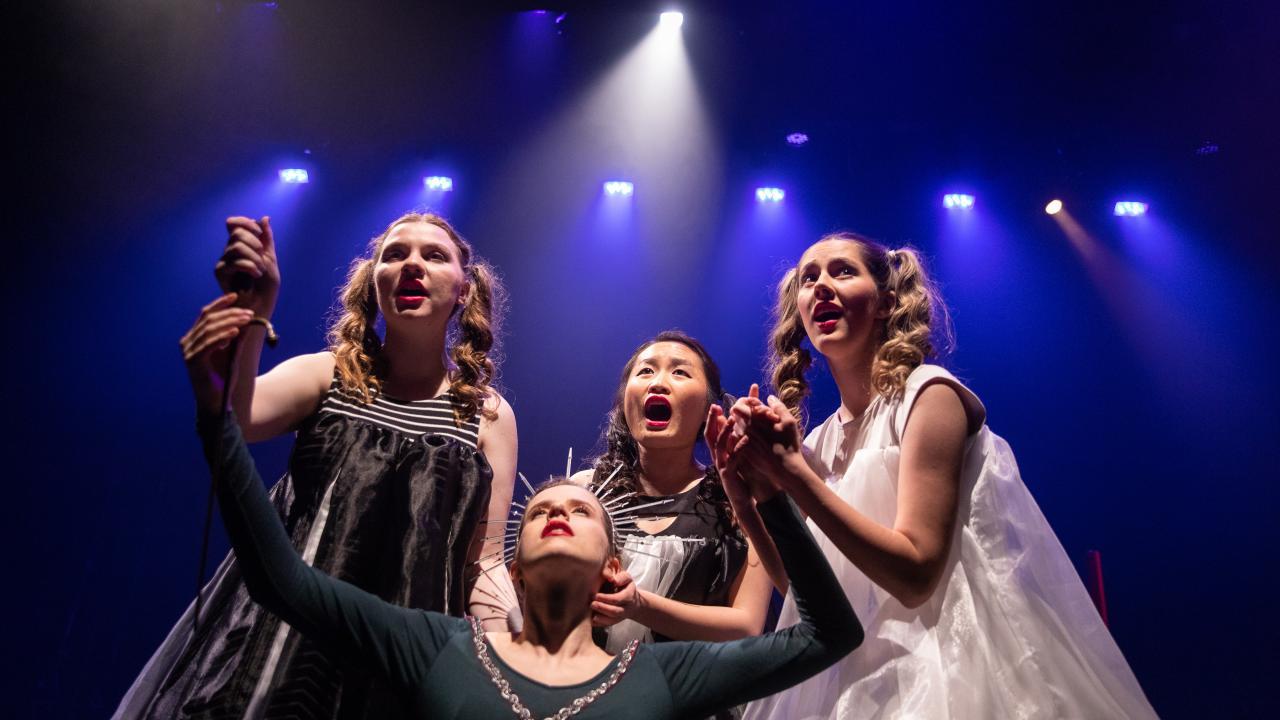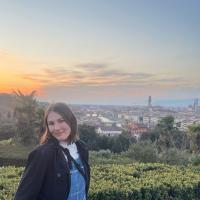 Shaelyn Caragher
Shaelyn Caragher ('21) graduated from Westmont with her BA in Social Science, Sociology and then returned to Westmont where she completed her secondary teaching credential in English and Theatre. She loves to write, read, hike, dogsit, and cook/bake in her free time! Stop by Porter Theatre, say hi, and chat about the latest books you're reading (she'll have a load of recommendations too!)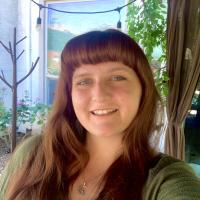 Katie Sherwood
Katie graduated from Westmont in May 2023 with an English major and writing minor. By day, you can find her in Porter Theatre; by night, you can find her gallivanting under the stars or working as a freelance fiction editor. She is a passionate storyteller, avid reader, and is always ready for an adventure. Feel free to stop by Porter Theatre to chat! She loves all things writing, editing, D&D, poetry, cooking, hiking, musical theatre, mushrooms, and crows!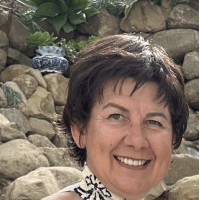 TATIANA VINOGRADSKI
Tatiana Vinogradski is owner of Tatiana European Tailoring in Santa Barbara, California.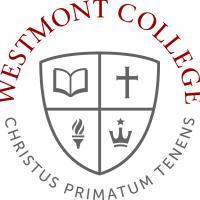 Jonathan Mitten
Title: Assistant Technical Director
Jonathan Mitten is in his first year as the Assistant Technical Director at Westmont. He had the opportunity to build the set for the Flying A production in the spring of 2023. He is an active member in the IATSE local 442 stagehand union and is the assistant head video at the Santa Barbara Bowl.
Career Paths
Numerous alumni are pursuing careers in acting and have appeared on both stage and screen, including television and major motion pictures or work in theater-related jobs. Others teach theater at the primary, secondary, and college/university levels. Alumni have attended top-tier graduate schools such as Harvard University/ART, CalArts, UCLA, UC Santa Barbara, UC San Diego, UMASS Amherst, the University of Arizona, San Francisco State University and UT Austin.
Acting
Directing
Teaching
Independent filmmaking
Producing
Theatrical design
Public relations 
Church drama
Properties artists
See career paths for graduates who majored or minored in theatre arts at Westmont.
Theater Arts Alumni
Anna Telfer '18, who hopes to pursue a career in the theater, plans to move to San Diego or Chicago to work in public relations and regional theater before seeking an MFA in acting.  "Ultimately, I would love to start my own theater company and bring the arts in conversation with communities, while continuing to act professionally," she says. "As a double major, my career path feels a little up in the air, but I am prepared to work for whatever opportunities may come, while trusting in God's guidance and provision along the way." She served as a Potter's Clay Core Team member while in rehearsal for Rosalinde in "Die Fledermaus." "I have felt genuinely cared for here," she says. "Professors go out of their way to acknowledge, encourage and support me. They are examples of excellence in their fields. It truly blows my mind that women and men at the highest levels of academia are willing to walk alongside me, inside and outside of the classroom, in ways that shape my intellect, emotions and faith. They genuinely live out what they so vigorously teach in the classroom, and it has been an honor and a privilege to be mentored and taught by them these past four years."
Elena White '18, who displayed a diverse performance range in all kinds of plays, from contemporary drama to opera to verse drama, has excelled in all facets of her work in the theater arts department. She is a creative and gifted director and a skilled expository writer. She will return to her native Scotland to continue a career in theater. The Santa Barbara Independent awarded her with a coveted Indy Award for her performance in "The Resistible Rise of Arturo Ui."
The Theatre Arts Department is delighted to celebrate the remarkable career of Christine Nathanson '16. Christine blends academic excellence with performance rigor and accomplishment in numerous unique ways. Her insatiable curiosity, boundless energy, and impeccable work ethic lead to success in the classroom and on the stage. Her acting career has been dominated by vivid, imaginative, moving performances in material ranging from Greek Tragedy to Comic Operetta to Renaissance tragedy. Her career as a director is marked by dramatic clarity and stylistic savvy that belie her years and experience. Christine is focused. She is voracious. She is driven. Christine Nathanson is the epitome of what we want for our graduates: she will enjoy a long, fruitful, and endlessly creative life in the theatre, or wherever her many gifts lead her.
Throughout her time at Westmont, Mia Altman '17 has contributed to the theatre program in myriad ways. As an actress, she has appeared in multiple productions, including her melancholy turn as Jacques in Shakespeare's As You Like It. On the production side, she has been a highly effective and organized producer and manager for the annual Fringe festival and mainstage performances alike. Mia is already a playwright of great talent and potential, as evidenced in her multiple short plays she has written at Westmont, and her recent senior capstone project, a full-length comedy entitled You Can't Keep Living This Way. Mia is distinctly Mia – quirky, generous, quick to laugh, hard-working, personable, and poetic – and we are grateful for our time with her in the department.
Elaine Pazaski '15 has enjoyed a truly distinguished career as a Westmont Theatre Arts student. A quick glance at her bio reveals tremendous variety – a stage career dominated by quirky, heartfelt characters of several species; a scholarly career notable for her national awards from the Kennedy Center American College Theatre Festival for scholarly writing (2nd in the nation) and theatrical journalism (national runner-up), both in 2014; and a service career in which her organizational skills were used to schedule two of the department's Fringe Festivals. Elaine blends artistic knowledge and sensitivity with a curious, humor-drenched attitude to life. She is the epitome of what we want for our graduates, will be missed deeply by her friends and teachers, and will enjoy a long, fruitful, and fulfilling life in the theatre.
Paige Tautz '14 and Christine Nathanson '16 received Independent Theatre Awards for excellence in Santa Barbara Theatre for the 2015-2016 season. Paige received hers for acting in Diana Small's "Mad & a Goat," and Christine for directing "Tar and Feather," written by Kristin Idaszak, a Jerome Fellow in playwriting and frequent contributor to the Westmont Fringe, and for playing Dido in Christopher Marlowe's "Dido Queen of Carthage."
Diana Lynn Small '09 writes, acts, and directs for the stage. She is a co-artistic director of Salvage Vanguard Theater in Austin, Texas, with Florinda Bryant and Jenny Larson. She earned a Master of Fine Arts in playwriting at the Michener Center for Writers at UT Austin. Her new work "House Play" was developed at Berkeley Rep's The Ground Floor and will premiere in fall 2018 in Austin. "Mad & a Goat" has toured to seven cities since it was developed in 2013. Her play "Good Day" was selected for the 2015 Great Plains Conference PlayLabs, Kitchen Dog Theatre's New Works Festival and was a finalist for the 2015 Play Penn Conference. She is pursuing a Master of Divinity at Austin Presbyterian Theological Seminary.
Casey Caldwell '08, arts consultant and administrator, artistic director of Ratatat Theater Group: "More than anything else I learned at Westmont, the theater department instilled in me a 'go do it' spirit, a feeling that you should just get out there and make art happen. And this has been invaluable."
Sarah Halford '09: "All my training at Westmont not only prepared me for auditions but continued to provide a wellspring of knowledge for my Master of Fine Arts acting program at UC San Diego."
Rose Elfman '06: "Thanks in large part to the opportunities I got to experience global performance while at Westmont, I am writing my doctoral dissertation at UC Santa Barbara on international Shakespeare festivals."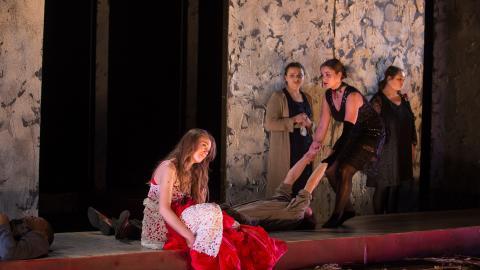 Award winning Westmont Festival Theatre
In 2016-2017 alone, Westmont Festival Theatre presented 37 productions involving more than 125 students: five visiting productions, an international Shakespeare festival, faculty-directed plays and dance concerts, a joint production with music, senior projects, and the Westmont Fringe, 27 original pieces of theater, dance, film, and performance art. Recent shows include a diverse range of interesting work—classics, contemporary plays, original works, dance performances and musicals: "The Resistible Rise of Arturo Ui," Bertolt Brecht; "Die Fledermaus," Johan Strauss; "As You Like It," William Shakespeare; "Blood Wedding," Federico Garcia Lorca; "Dido and Aeneas," Henry Purcell and Nahum Tate; and "The Pirates of Penzance," Gilbert and Sullivan, which won three national awards from the Kennedy Center American College Theater Festival.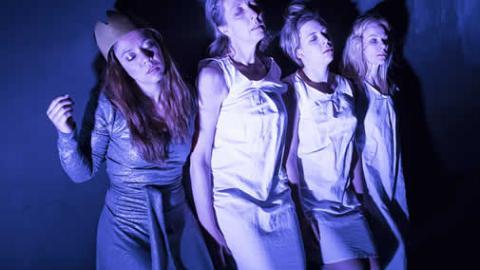 Lit Moon Theatre Company in Europe
John Blondell, Mitchell Thomas, Victoria Finlayson, and Jonathan Hicks spent much of the 2017 summer in Europe working on Shakespearean plays with the Lit Moon Theatre Company. Lit Moon performed "Hamlet," adapted and directed by John, at the Puppets Metamorphosis Festival in Bialystok, Poland, in June. Mitchell and Victoria both acted in the play; it was the only American production at the festival, which also featured theatre companies from Poland, Lithuania, France, Hungary, and Spain. Later that month, Lit Moon presented its newest show—an all-female version of "Richard III"—at the Bitola Shakespeare Festival in Macedonia, as Victoria, along with Westmont alums Paige Tautz and Marie Ponce-De Leon, played key roles. Jonathan served as the lighting designer for both productions. "In both instances," he observes, "we have a couple of days to rehearse, and then on the day of the performance we set up the performance space, hang and focus the lighting fixtures, do a mark-through of the show to set the lighting cues, go through a final dress, and then we open. The whole experience is energizing, challenging, and one of the most rewarding collaborative experiences of staging a theatrical production." The Ohrid Summer Festival in Bitola also included John's production of "A Midsummer Night's Dream," which will continue for the Bitola National Theatre's repertoire for the 2017-2018 season.