Music Active Ensemble Directors
Westmont Ensemble Directors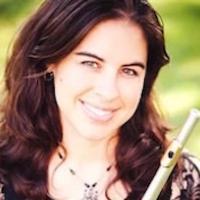 Andrea Di Maggio, Flute Choir, Wind Chamber
Andrea Di Maggio has been praised for her "stellar playing and social grace" by the Santa Barbara Independent.  Studying with French Flutist Isabelle Chapuis, Andrea graduated from San Jose State University with her ​degree in ​flute performance and was granted a teaching and performing position at Arizona State University. As a student of Jill Felber, Andrea received her M.M. from the University of California Santa Barbara. Since settling in Santa Barbara, Andrea has been granted performance awards from the Performing Arts Scholarship Foundation, the Santa Barbara Foundation, the Santa Barbara Music Club, the Music Teacher's National Association, and the Leni Fe Bland Foundation. Andrea is a regular performer for Westmont College, the Santa Barbara Music Club and the West Coast Symphony and Chamber Orchestra, as well as a participant in masterclasses and area orchestras. She is a founding member of Sonos5winds, the Woodwind Quintet-in-Residence at Westmont College, where she is the flute faculty.  Additionally she is the flute instructor for the Westmont Academy of Young Artists and has been on the teaching faculty of Santa Barbara City College. Andrea's private and college students have won​ awards from the National Flute Association, the Music Teacher's Association of California, the Santa Barbara Music Club, and the Santa Barbara Youth Symphony.  She performs on a silver, gold, and platinum Miyazawa flute.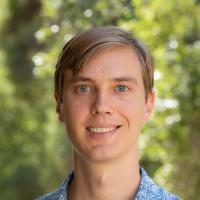 Eben Drost, Jazz Ensemble
Eben Drost is a pastoral musician serving in both the Music Department and Campus Pastor's Office at Westmont. His primary instrument is piano, and he has a background in jazz, classical, and popular music. He studied music at Westmont ('11) and earned a Masters in Theology at Fuller Seminary ('18).

Growing up in Redlands, California, Eben studied piano and counted Beethoven as his hero. In high school, he formed a jazz combo which came to be known as "Eben Flow." Throughout his younger years, he played keyboard and guitar in various bands, of various genres and levels of notoriety in their local contexts.

Since graduating from college, Eben's primary musical context has been the worshipping church. He served as an organist and choir accompanist at Trinity Lutheran Church (Santa Barbara), the Worship Director at Shoreline Community Church (Santa Barbara) and Missio Community Church (Pasadena), and was part of the team that planned and led worship at Fuller Seminary's chapel services for two years. He played keyboard for the Urbana 18 Worship Team, which led over eleven thousand college students in worship, and served as the band's music director. Their live album, "Faithful Witness," can be found on all major platforms for streaming and purchasing music. He currently serves as the Worship Team Director at Westmont, teaches a course called "Music in the Worshipping Church," and will begin leading the Jazz Ensemble in the Fall of 2020.

Eben met his wife Megann while they were students at Westmont, through their mutual friend (and now Music Department faculty member) Daniel Gee. They married in 2013, and live in Carpinteria with their golden retriever, Ollie.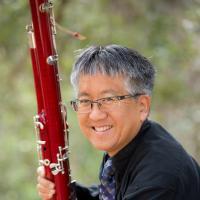 Dr. Paul Mori, Chamber Orchestra, Wind Chamber
Paul Mori '77 first gained his reputation as a conductor with the Bach Ensemble of Baltimore in the 1990s. That chamber orchestra performed a wide-ranging repertoire, from Bach to Bartok, and was featured numerous times on the public radio station WBJC's prestigious "Music in Maryland" series. Dr. Mori went to Baltimore to study at the Peabody Institute of Johns Hopkins University, earning a master's degree in bassoon performance with Phillip Kolker and later completing a doctorate in orchestral conducting, stuyding with the legendary Frederik Prausnitz. He has served as musical director of the Rainier Symphony (1996-2001) and as the music director of the Bainbridge Orchestra and the Rainier Youth Symphony. He has also appeared as guest conductor for various orchestras, including the Northwest Mahler Festival Orchestra and the Huntington Chamber Orchestra (a professional orchestra in West Virginia). Dr. Mori returned to Baltimore, the place of his musical roots, in December 2005 when he conducted a concert with the world-renown violinist Hilary Hahn and members of the Baltimore Symphony Orchestra. At Westmont he teaches bassoon, conducts the Wind Ensemble, and coaches chamber ensembles.